Full height shutters add timeless style and a range of benefits
Full height shutters are an excellent choice if you're looking for an elegant window dressing that looks breathtaking in virtually any property.
Full height shutters cover the whole window area – and they're just as at-home in large windows as they are covering French doors.
Here, we'll walk you through the different design features of full height shutters, the benefits you can expect if you choose a full height shutter, and some of the optional features you can add – so you get full-length window shutters that complement your property perfectly.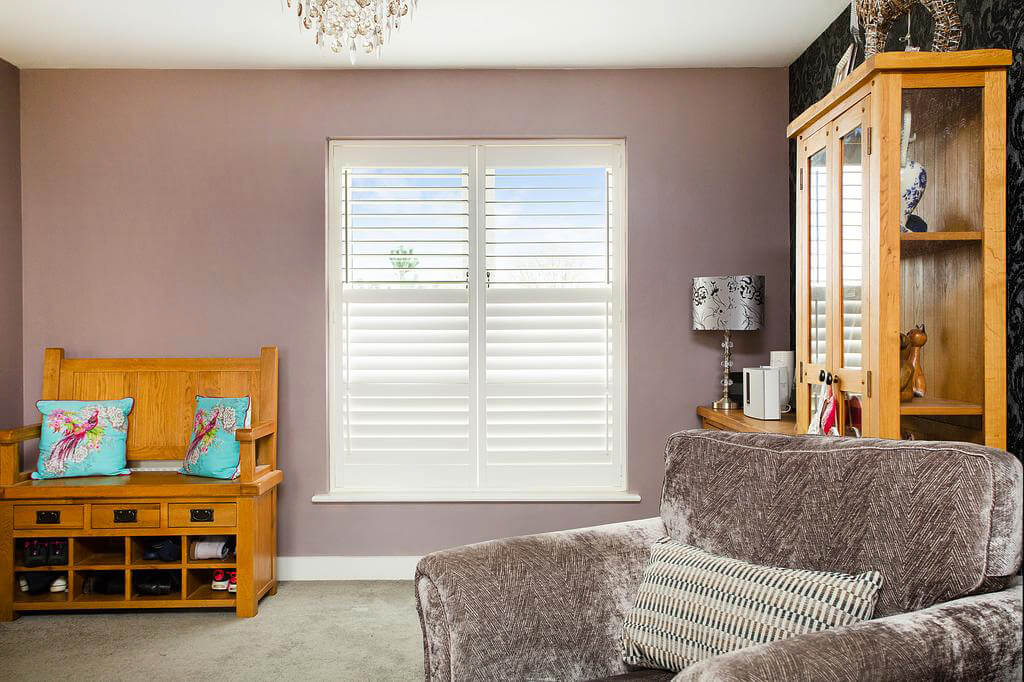 Made-to-measure full height shutters are one of the most popular shutter style we supply and install.

Full height shutters cover the entire window - but a well-placed mid-rail can be added to create a feature that will match your window style. As well as stunning good looks, hardwood shutters bring may advantages to your home.
Reduce energy bills
Outstanding light and privacy
Easy to maintain and clean
Added kerb appeal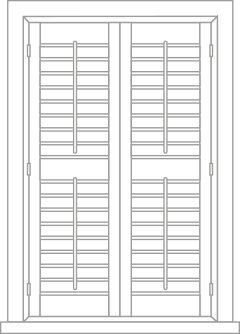 Unbeatable light control
Curtains and fabric blinds can look fantastic in larger windows – but they're not ideal when precisely controlling the light in your room.
This is where shutters are a class apart. With a quick adjustment of the louvres, you can reduce the glare from the sun without feeling like you're shutting the daylight out.
The louvres on each panel can be closed independently, too – so, whichever direction your room faces, you can get the light level right throughout the day.
Privacy when you want it
Large windows can feel like you're bringing the outside world in – but if your property is street-facing or overlooked by neighbours, this might not always feel like a benefit.
Shutters let you protect your privacy without closing off the natural light.
Simply adjust the slats, so you've got the perfect blend of privacy and light.
You might even decide to add a mid-rail, too – so the louvres in the upper section of your shutters can be left open while the lower section can be closed – the best of both worlds.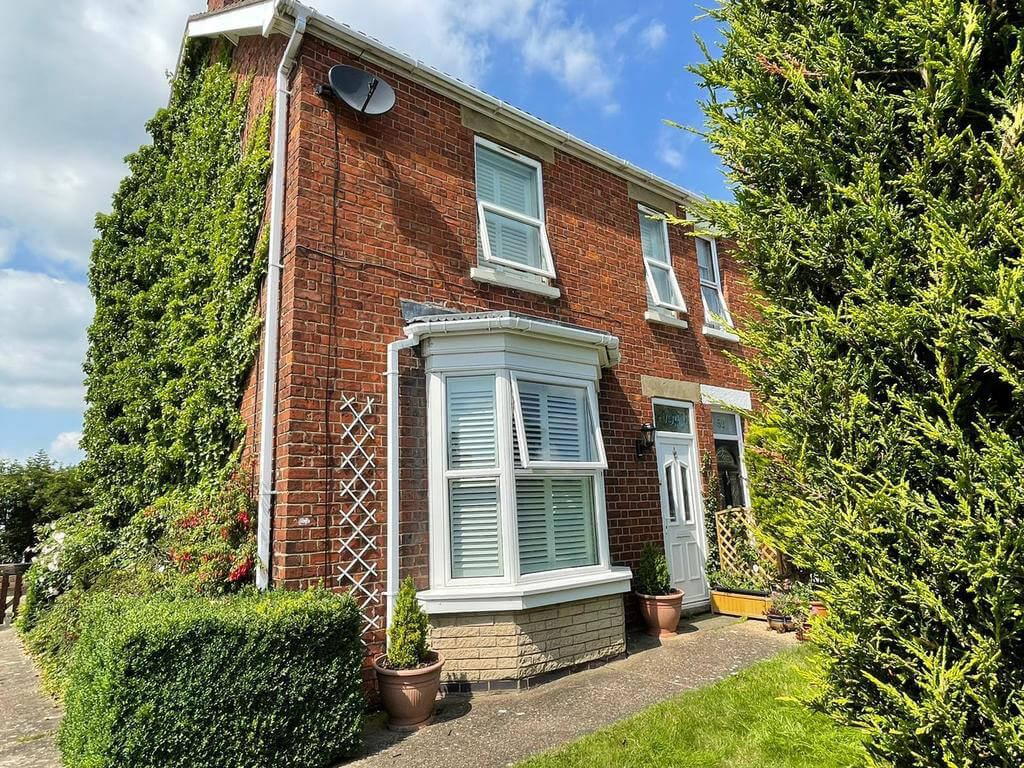 Trusted window shutter service
It's not just about our impressive range of shutter styles and materials. It's as much about how we take care of you, from the first contact to the finished result.
Customers trust us all over the UK to provide a friendly, dependable service.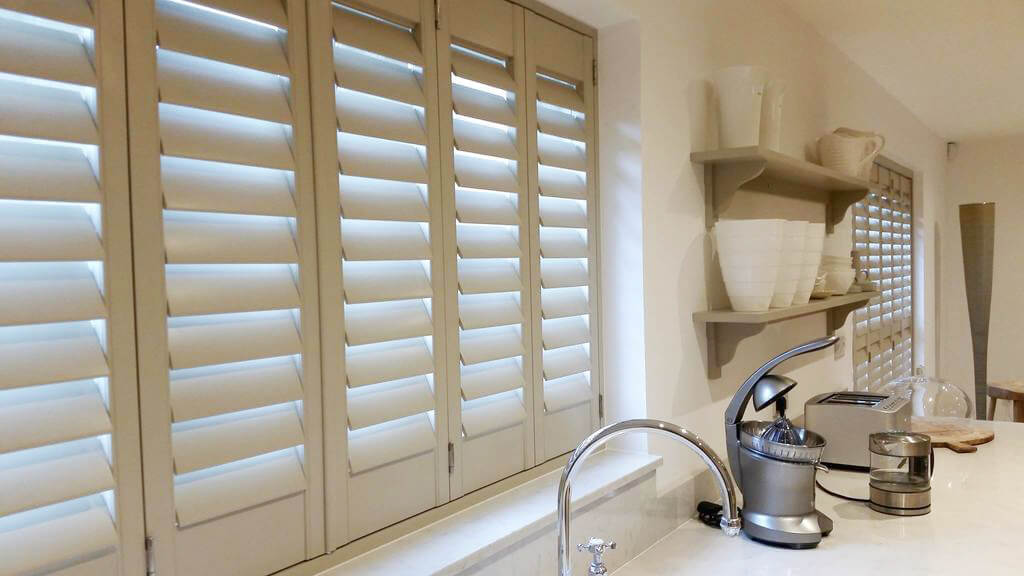 Hidden tilt rod
Window shutters traditionally have a 'tilt rod' to control the slats on each panel.
This rod hangs down the middle of the shutter – and a quick twist lets you control the angle of the slats.
Your tilt rod will match the colour of your shutters – but if you want an especially clean style, we can design your shutters will a hidden or 'silent' tilt rod.
This means the shutter mechanism is housed inside the shutter frame – making operating your shutters smooth and uncomplicated.
Wooden shutters add a layer of insulation
As well as adding timeless style to a property, hardwood shutters also add an extra layer of insulation.
Our shutters are 'thermally dynamic' – which means they reflect heat.
The result? The warmth generated by your home is locked in on cold winter days – and when the sun is shining, you can decide whether you want to open the slats and enjoy the heat or adjust your shutters to keep your room cool and comfortable.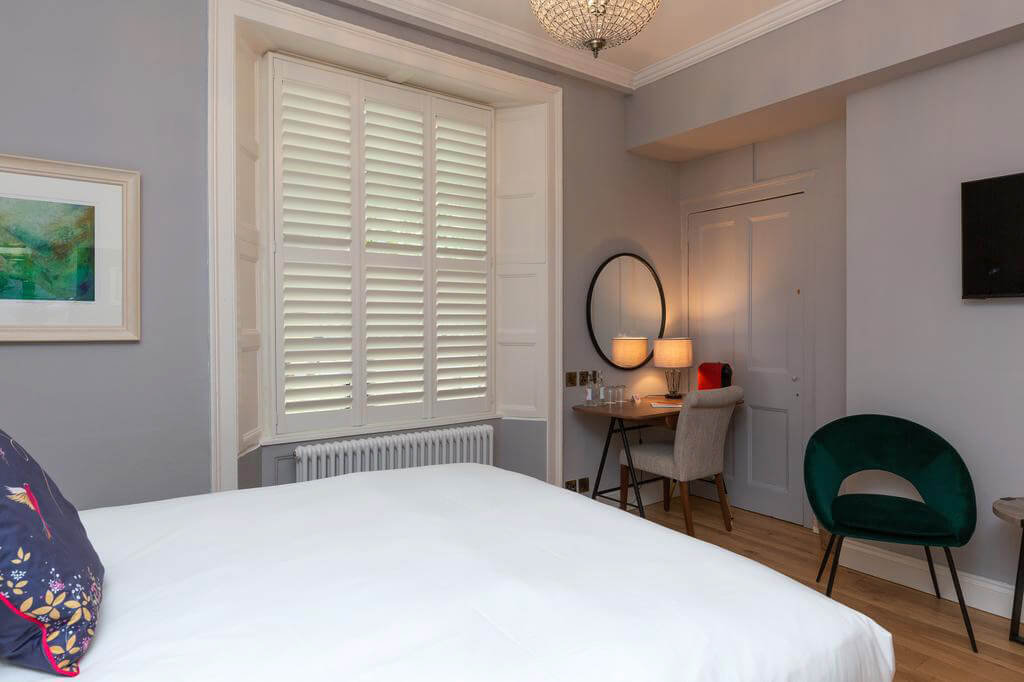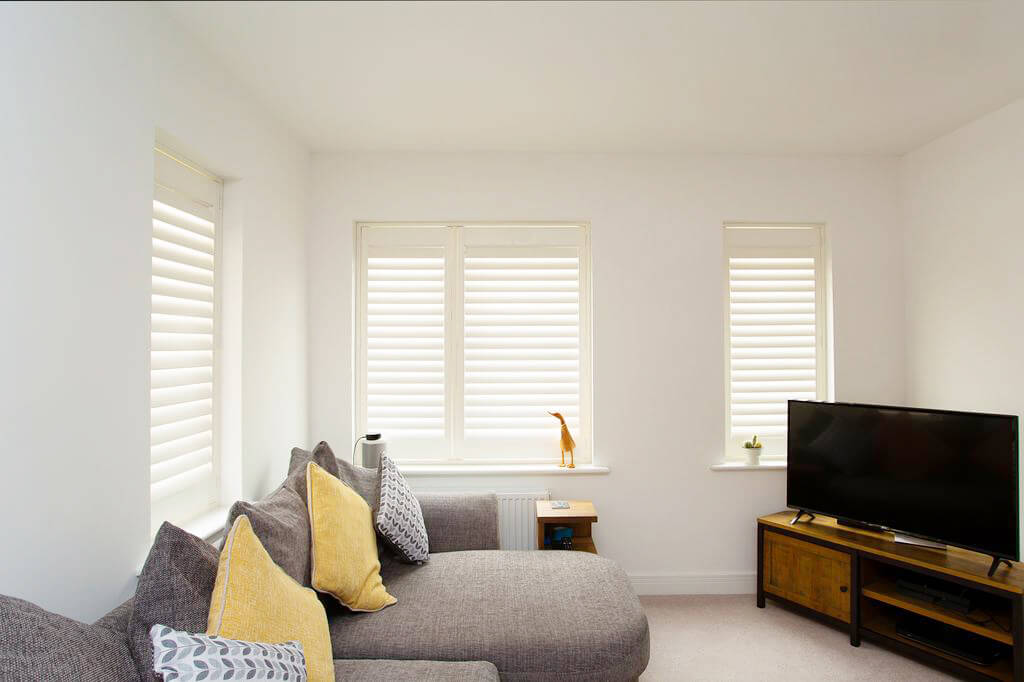 Made-to-measure for you
Here at Shuttercraft, we don't do off-the-shelf products. Instead, your shutters will be made to your exact specifications.
This doesn't just mean that they'll be the perfect fit – it also means that you can personalise everything from the louvre sizes through to the colour.
This eye for detail means your new shutters will add endless kerb appeal to your home – looking equally stunning from the outside as they do from inside your room!
Shutter panels with a mid-rail
Although a full height shutter is a single panel – this doesn't mean you have to compromise on style.
We can add one or more 'mid-rails' to your design – a horizontal rail that breaks your louvres into two, three, or more sections.
Each of these sections can open independently – offering even more control over light and privacy.
Of course, the rails can also be lined up with the horizontal bars that make up your window design too – to beautifully blend into your home's existing lines.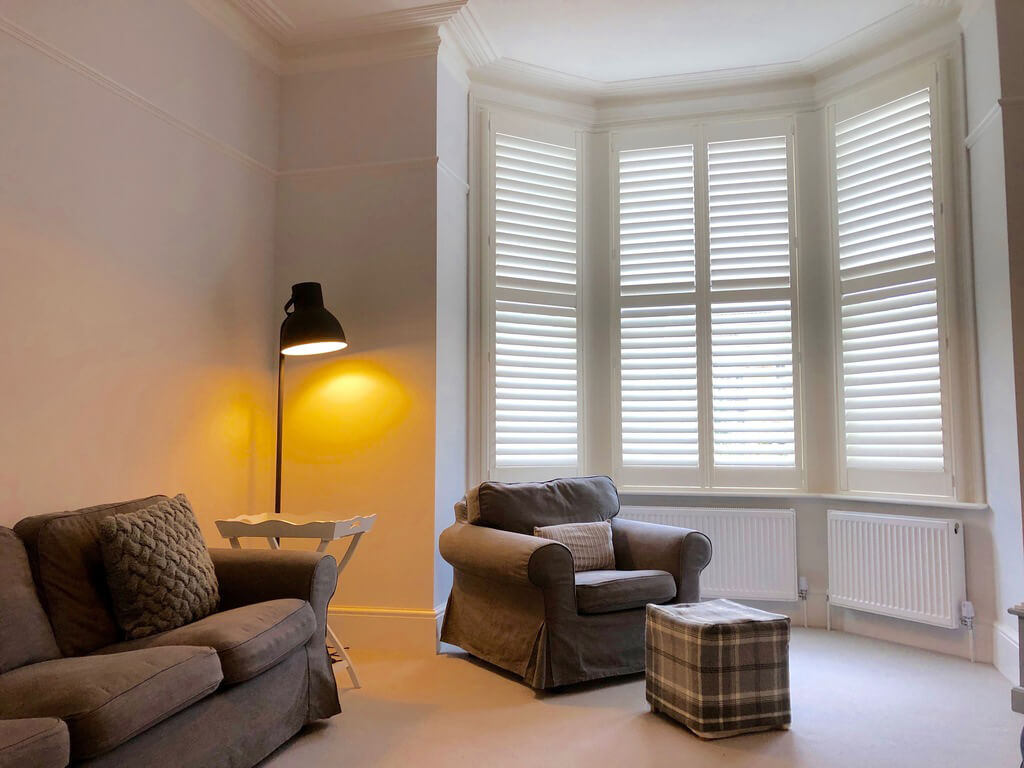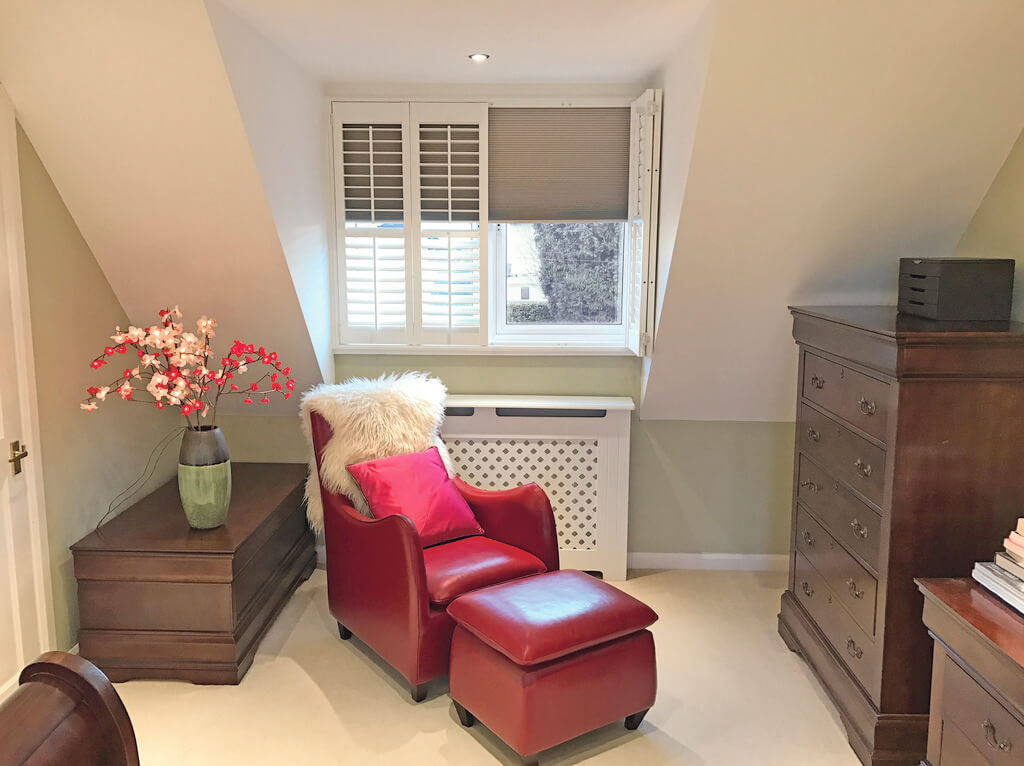 Adding a darkening blind to your plantation shutters
Keen to make your room as dark as possible?
Maybe your shutters are going to be installed in a bedroom, cinema, or gaming room?
If so, you might decide to explore adding a room darkening blind – designed to neatly sit behind the shutter frame.
When it's time to dim the lights, your blind pulls down smoothly – shutting out almost all the natural light.
Close your shutter panels over the top, and you've got a snug night-time atmosphere – even in the height of summer.
Custom colour service
As well as a stunning selection of standard colour options, we can make sure your new full height shutters are made to precisely match any tone or shade you wish.
Perhaps you'd like your shutters and shutter frames to blend in seamlessly with your windows or surrounding decor.
Then again, maybe you'd like to opt for a contemporary look and choose an accent colour that makes your shutters pop.
From pure white through to deep slate greys and rich natural wood grains, we've got a full spectrum of colours available to make absolutely sure your new shutters suit your home.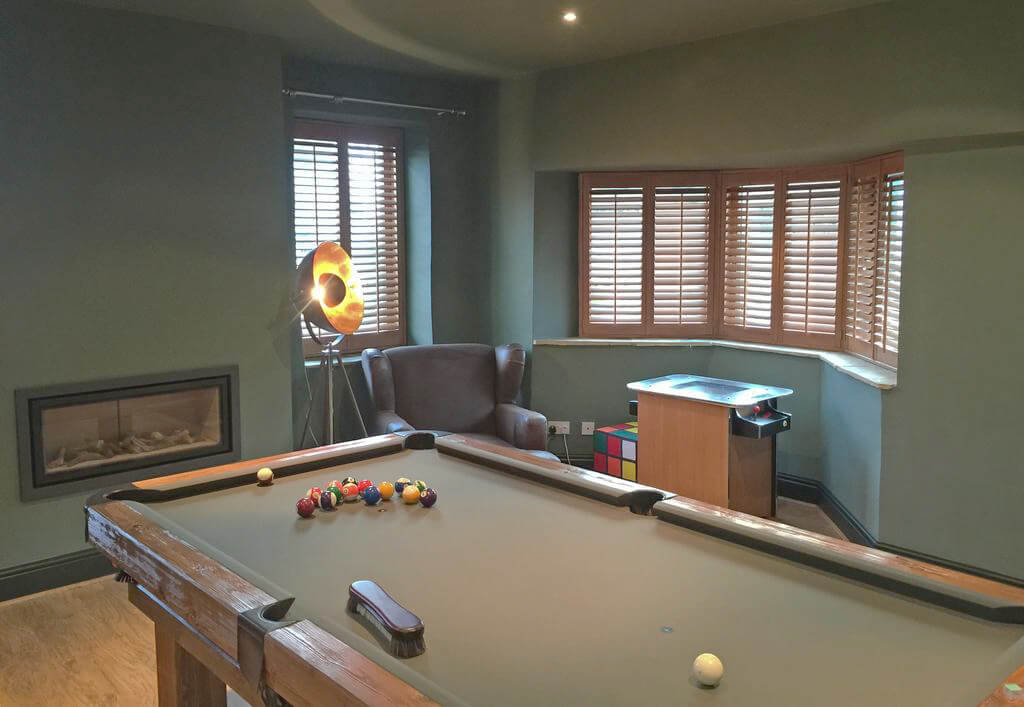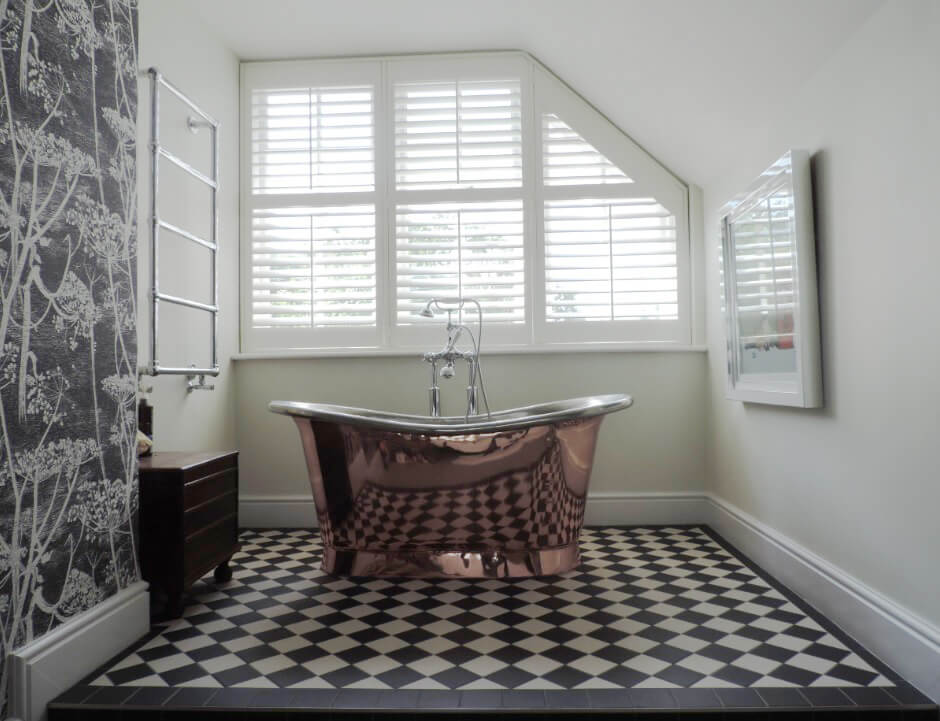 Waterproof option
If your new shutters are installed in a bathroom or kitchen, you might want to explore our range of waterproof shutters.
Our most popular shutter style for rooms that create a lot of moisture is our Java range.
Our Java shutters have the same stunning designs and high-quality fittings you'll find elsewhere in the Shuttercraft range – but the rugged high-grade ABS material we use is completely water-resistant, so you don't have to worry about splashes or steam.
The good news is that waterproof full-height plantation shutters are virtually indistinguishable from our hardwood range – so you don't have to compromise on style!
Peace of mind warranty
We want you to have peace of mind every time you look at your shutters – that's exactly why we created The Shuttercraft 10-Year Warranty.
We're proud to use high-quality natural materials when we create your made-to-measure shutters – but these natural materials can very occasionally develop slight flaws over time.
Don't panic, though. If you have any issues with your full-height shutters related to materials, build quality or installation, you've got a promise that we'll do everything we can to put them right.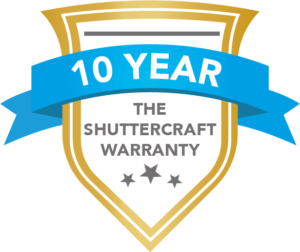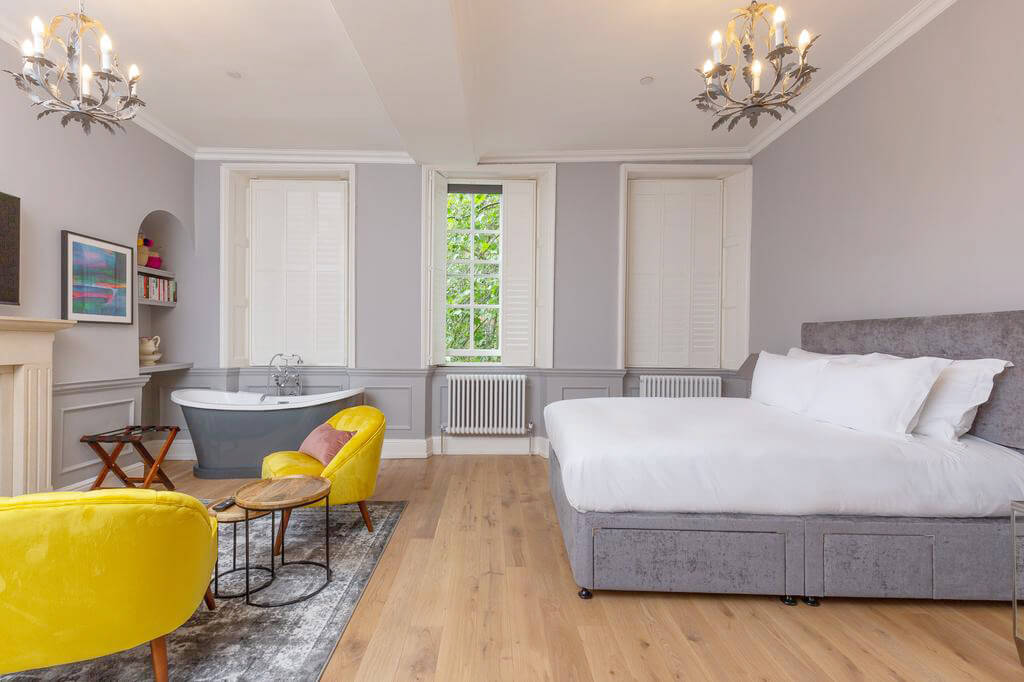 Explore a range of shutter styles with no pressure
Think full height shutters are going to be the perfect addition to your room?
Why not get in touch and discuss what's possible with our friendly expert team?
When you do, you can be absolutely certain that there will be no pressure to make any decisions or commit to placing an order.
Instead, we'll talk you through our different shutter-style options, tell you all about the options and features we have available, and explain what the next steps will be if shutters sound like they'll tick all the boxes for you!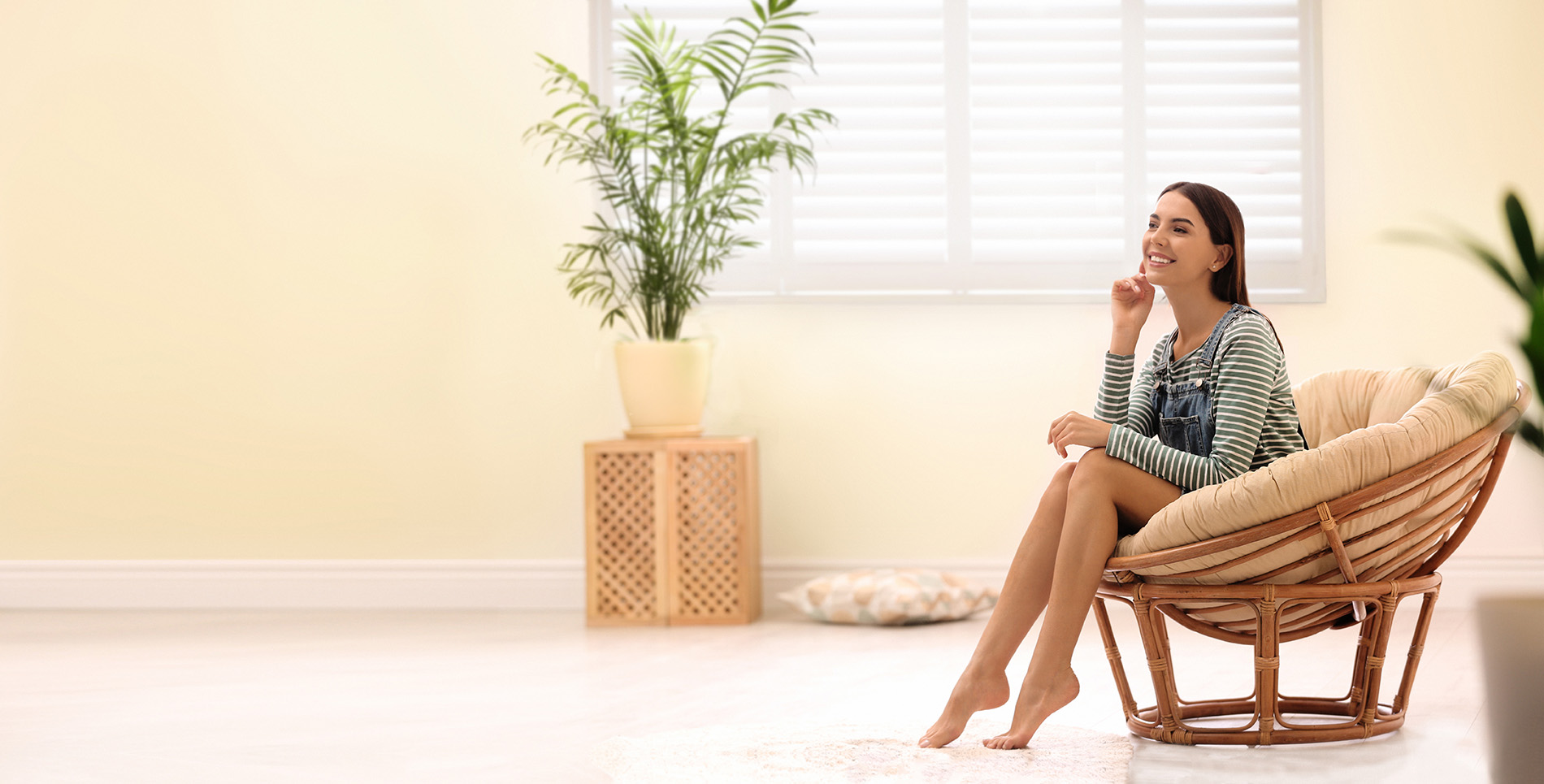 Get in touch today!
Why not contact your local Shuttercraft?