Georgian shutters are an authentic addition to 18th and 19th Century period properties in Great Britain – combining unbeatable privacy and insulation with timeless style.
Here, we'll look at Georgian shutters for windows in more depth, including some of the benefits they'll bring to your home, different styles and designs, and some instances when local planning permission regulations make shutters a must.
What are Georgian shutters?
Georgian shutters are also referred to as 'solid shutters', which will give you an idea of the look.
Originally designed as internal shutters for a Georgian house, these panels are clean and straightforward in their design – with no louvres or 'slats'.
Traditionally, Georgian shutters are flush panels that sit inside casement windows.
These panels open outwards on uncomplicated rectangular hinges to let the sunlight into your home.
Sliding Georgian shutters
Of course, many of the era's grander houses had large windows – where modern technology can work with traditional style.
Georgian window shutters can be mounted on virtually invisible tracks, allowing for effortless opening and closing – even in rooms with bigger windows or patio doors.
With a track system, you can opt for either bi-fold shutters or by-pass shutters.
Bi-fold shutters slide effortlessly along their tracks and open in a concertina fashion, folding back at both sides of the window.
By-pass shutters are mounted on two tracks – meaning the fixed panels slide in front of or behind the other – without taking up any additional floor space when opened.
The way that sliding Georgian shutters are installed means that operation is exceptionally light – as all the weight of the shutter panels is suspended from the tracks.
This makes for effortless opening and closing – with even large panels quickly opened with one hand.
What is a Georgian window?
A Georgian window is usually made up of six or more small panes of glass – held together by horizontal and vertical bars.
Small panes were characteristic of the time because of the manufacturing processes used to make window panes.
In Georgian times, the glass sheets used to make windows were blown, so large panes were out of the question.
By using slim bars between these smaller panes, daylight was maximised without compromising the strength of the glass.
The timeless style of Georgian windows is still prevalent in homes today. So whether you have original windows in your property or more modern recreations, shutters will still be the perfect addition to your room.
Different Georgian shutter styles
There was no one-size-fits-all with shutters for windows in Georgian homes – and with our made-to-measure shutters, you can choose a style that's perfect for your property.
A full-height or tier-on-tier shutter design is a popular option in-ground floor rooms.
Full-height shutters offer breathtaking clean lines, especially on tall windows.
Alternatively, a tier-on-tier design still covers the full window – but the upper and lower tiers can be opened independently for greater light control.
Cafe-style shutters are also popular in Georgian properties – especially on the first floor.
A cafe-style shutter covers the window's lower section, giving privacy while allowing plenty of daylight into the room.
Benefits of shutters on Georgian windows
Georgian shutters bring a wide range of benefits to a home, including:
An added layer of hardwood insulation
Complete privacy when closed
Improved room darkening vs shutters with louvres
Increased kerb appeal
Increased property value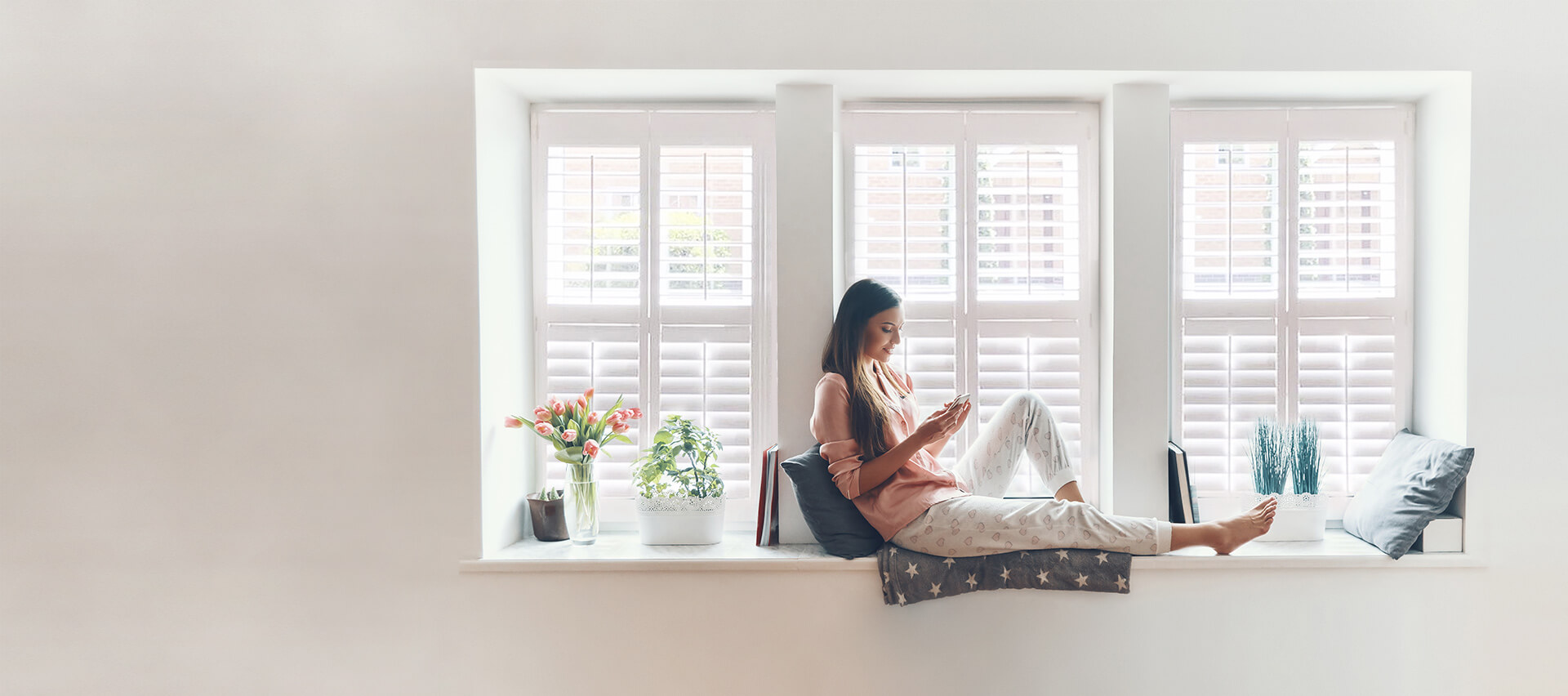 Discover our shutters
Why not contact your local Shuttercraft?
Do Georgian houses have shutters?
In short, yes – Georgian houses often had shutters for several practical reasons.
The first was heat insulation. You'll likely know something about heat loss and drafts if you're lucky enough to own a period home with original sash windows.
The plain recessed panels of Georgian sash shutters added an extra layer of hardwood to the window, significantly improving the property's warmth.
Secondly, Georgian-era homes had security to think about – especially on ground floor windows.
While today's double- or triple-glazed windows are incredibly secure, single-pane windows were an easy prospect for 18th Century thieves.
Latched solid window shutters made it more challenging to enter the home – and while security is less of an issue today, the Georgian shutter style still adds a visual deterrent.
Georgian shutters for listed property
Today, many Georgian or Victorian homes are listed buildings, meaning it can be challenging to make changes without carefully consulting local planning regulations.
In some cases, replacing existing shutters needs to be done on a like-for-like basis, even if your existing shutters are in a poor state of repair.
If you find yourself in this situation, Georgian shutters from Shuttercraft are a great addition to your home.
Our traditional manufacturing methods and period sympathetic designs mean we can often come close to perfectly matching existing shutters – no matter how old they are.
New shutters will represent significantly less work than refurbishing old solid shutters. They will also be significantly easier to maintain without repainting or costly repairs.
Do shutters go with Georgian windows?
Yes. Shutters are the perfect match for Georgian windows – not least because they're likely to be the window dressing that was installed on your home when it was first built.
Of course, interior styles change – so modern solid shutters come with various options and accessories that hadn't been considered in Georgian-era England.
You may decide to match a traditional Georgian style with a colour that suits your more modern decor or furniture.
Even if the original shutters from your Georgian windows are long gone, our design team will help you find a style that perfectly matches your home and your unique style.
What's the next step if you'd like Georgian shutters?
If Georgian window shutters would look perfect in your home, getting in touch with the Shuttercraft team is the next step.
When you do, you'll be talking to an expert who understands Georgian shutters and many of the planning regulations that occur with listed buildings.
We'll be able to arrange a visit to measure your windows accurately, and when we come to your home, we'll show you the different colours, styles, and options we have available.
Don't worry; there's never any obligation when you call or arrange a visit – we're shutter experts, not salespeople!
Our role is simple – we'll answer your questions, show you our products, and give you all the information you need to decide whether Georgian shutters from Shuttercraft are suitable for your home.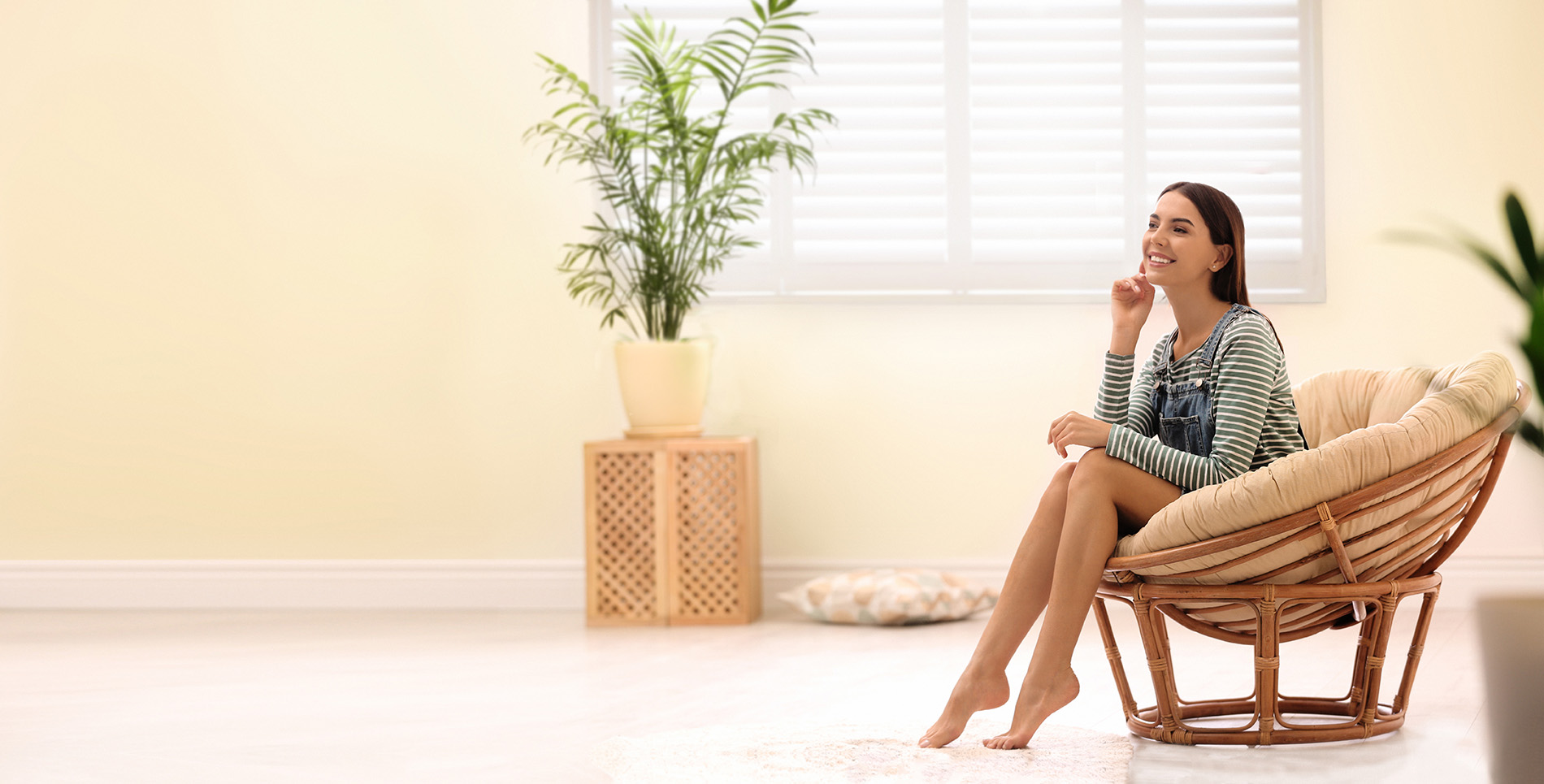 Get in touch today!
Why not contact your local Shuttercraft?