By installing made to measure shutters and investing inefficient insulation, you can reduce your monthly bills significantly. Saving money is something every household should strive for, especially regarding energy bills. This article demonstrates how, by making the right investments in the short term, you can ultimately make significant savings you will also learn how window shutters can help you save money on your energy bills.
Home insulation
Efficient insulation not only protects you and your family from the cold, wet weather but can also save money on your energy bills.
How do you check your home's insulation?
Every area of your home can be insulated, from your loft to your floors. According to the Energy Saving Trust, insulating your loft in a detached house can save £215 on fuel bills, and insulating cavity walls can save you £250; that's a £465 saving on annual energy bills! By draft-proofing every window and door, you can add an extra £25 a year to your savings.
To properly insulate your home, you first need to identify where drafts are, and where heat is escaping. Check the following areas of your home:
Windows
Doors
Keyholes
Letterboxes
Loft hatches
Once you have identified all the sources of drafts in your home, you can begin to insulate them.
Why do you need to draft-proof your home?
Drafts are uncontrolled blasts of cold air which enter your home through unwanted gaps. By draft-proofing your home, you will use less energy trying to keep each room at a comfortable temperature.
Your home loses valuable heat through unwanted gaps, meaning draft-proofing can save you money on your energy bills. Areas to draft-proof include:
Loft hatches
Exterior doors
Interior doors
Windows
Chimneys/fireplaces
Letterboxes
Keyholes
Pipework
Floorboards/skirting boards
Cracks in walls
Old extractor fan outlets
How do you prevent heat loss?
To prevent heat from escaping, through doors, windows, fireplaces and loft hatch you can:
Fit insulation foam around the edge of your exterior doors
Use a hinged draft excluder or brush if your exterior doors feature a gap at the bottom
Add metal discs to your keyholes
Cover letterboxes with flaps or brush
Keep interior doors shut to stop cold air circulating
Block gaps at the bottom of interior doors with a draft excluder
Replace single glazing with double glazing
Add window treatments such as plantation shutters
Seal any gaps between the wall and window frame
Fit a cap over the chimney pot
Fit a chimney draft excluder
Use compression seal or foam strip around the perimeter of your loft hatch
Why do you need to insulate your windows?
The U.S Department of Energy estimates that windows are responsible for 25-30% of heat loss in residential homes. This is usually due to unnoticed gaps where the frames meet the wall. This significant loss of heat can contribute to rising energy bills.
Older properties, and especially period homes, often have single glazed windows, where heat escapes much more easily. Efficient insulation is crucial to retain heat and keep out the cold.
How can insulation help you save money?
When each room and window is properly insulated, the temperature will be more comfortable across your home. This means you'll be able to keep the thermostat much lower, ultimately saving you money on your energy bills.
What is an R-value?
According to TheGreenAge, an R-value is the measure of resistance to heat flow through the thickness of insulating material in your home. The higher the R-value, the greater the insulation. Plantation shutters are reported to offer R-values between 2.77 (wood) and 3.17 (vinyl). In contrast, roller blinds offer R-values between 1.3 to 1.8. Plantation shutters can have an R-value as high as 4.0 when installed correctly.
How much can I save by insulating my windows?
According to Energy Saving Trust, draft-proofing and insulating each window in your home can contribute towards annual savings on your energy bill. This is because well-insulated homes don't require excessive heating to counteract cold drafts, so your thermostat can be kept low or turned off completely.
You may prefer to keep your central heating on throughout the colder months, even with good insulation. If so, it's best to set a low, comfortable temperature, and keep the heating on 24/7. This will help you maximise your savings because the central heating is not overworking, and you do not burn as much fuel. Using this technique in conjunction with window treatments will maximise your savings.
Do interior shutters help insulate your home?
The structure of interior shutters stops heat escaping through windows, and acts as a barrier against outside cold air entering the home. Shutters are constructed from a thicker material than curtains, which means they retain the temperature of your home, saving money on your energy bills.
What's more, wooden shutters are thermally dynamic, meaning they reflect the outside cold before it reaches your interiors. By choosing a thermally dynamic window shutters, you can reduce heat loss by up to 51%.
How to correctly operate interior shutters to give you savings
Using your shutters in the right way will maximise their effectiveness against the cold. By following this easy four-step guide, you will soon be on your way to saving money on your energy bills:
Fully open your louvres every morning to maximise light during the day.
Keep the louvres open throughout daylight hours, allowing the sun's rays to heat your home.
When daylight ends, close all louvres to create an insulating layer.
Repeat this simple process daily to maximise your energy savings!
Energy efficiency
It's important to conserve as much energy as possible in your home to keep it warmer for longer and save money in the process.
What are energy-efficient window treatments?
Energy-efficient window treatments are window dressings which retain heat, keep out drafts, provide effective insulation and help you reduce your energy bills, saving you money. By reducing the amount of energy a home uses, especially during the colder, wetter months, you also reduce your home's carbon footprint.
Why are window shutters the best energy-efficient window treatment?
Hanging heavy curtains to insulate your windows is not the most energy-efficient treatment. Window shutters are one of the most energy-efficient window treatments on the market because they are crafted from solid materials, in contrast to the fabric of curtains. This means they act as a barrier to prevent heat loss, helping insulate the room.
What are the benefits of window shutters?
As well as being the most energy-efficient solution, window shutters offer a variety of other benefits, including:
A more comfortable home: Window shutters keep the heat in and the cold out, meaning you have fewer drafts in each room and fewer cold spots, making each room comfortable.
Privacy: Window shutters help keep unwanted attention out. Louvres on lower panels can be tilted or closed completely to prevent prying eyes from looking in.
Light control: Energy-efficient shutters allow you to control the level of natural light within your home. When the sun's out, tilt the louvres to allow the sun's rays to warm your rooms.
Trusted window shutter service
It's not just about our impressive range of shutter styles and materials. It's as much about how we take care of you, from the first contact to the finished result.
Customers trust us all over the UK to provide a friendly, dependable service.
How do window shutters reduce my energy bills?
By providing adequate insulation against the cold, you no longer need to turn up your heating to ensure each room is kept at the optimal temperature. You can enjoy a cosy, welcoming home at a lower cost to you, and with less impact on the environment. Window shutters made from hard-wearing wood are considered more energy-efficient than vinyl and other plastics.
How energy-efficient are plantation shutters?
Research by Historic Scotland found that heavy curtains only reduced heat loss by 14%, whereas installing shutters reduced heat loss by up to 51%. Additionally, findings from the Edinburgh World Heritage Trust discovered that wooden shutters greatly improve the energy efficiency of both traditional and period properties, helping them contribute towards local and national carbon reduction.
Does my Energy Performance Certificate affect selling my home?
The UK Government advise that you must order your Energy Performance Certificate (EPC) before marketing your home to buyers or potential tenants. An EPC grades the energy efficiency of your home on a scale from A (most efficient) to G (least efficient). It is valid for 10 years.
If your home's EPC has a particularly low rating, it will reduce the amount you can ask for your home. Furthermore, buyers will be put off because purchasing your home would mean spending time and money to make changes to improve the rating.
Do shutters help my Energy Performance Certificate (EPC) rating?
By installing window shutters, you can reduce the amount of energy used by heating your home, which will help you achieve a positive EPC rating.
Solar shading
A relatively unknown practice, solar shading can dramatically improve your comfort and happiness within your home.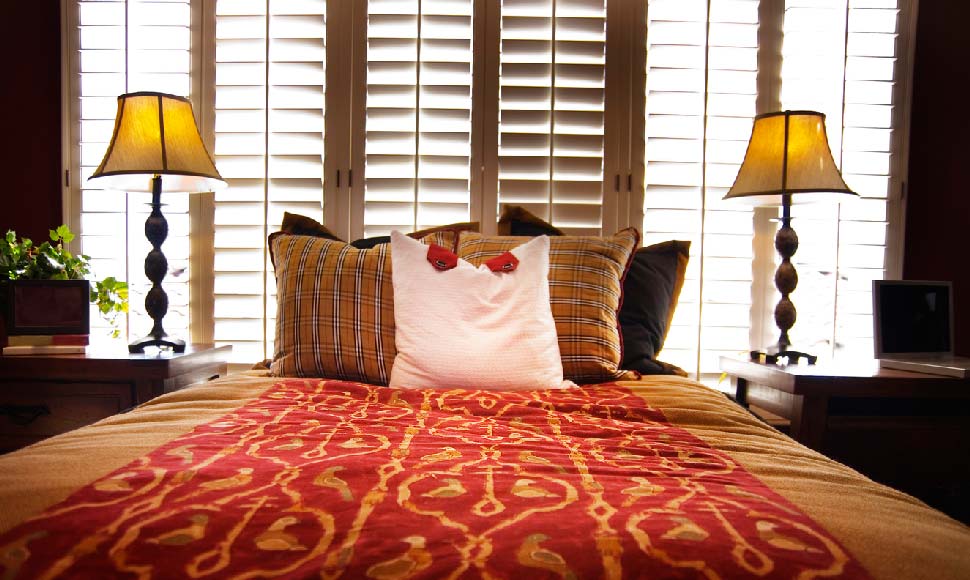 What is solar shading?
Solar shading (also known as 'solar control' or 'solar protection') is a relatively simple, but highly effective practice of controlling the amount of heat and light entering a property from the sun's rays. Window shutters are a prime example of a solar shading solution.
Why is solar shading important?
Solar shading reduces the amount of heat and light entering your home. The amount of light getting into your rooms can affect not only the temperature but the appearance of your furnishings. When you reduce this, you avoid the home becoming too warm.
During the colder months, you can reverse this process and maximise the solar light during the day. Your rooms will then benefit from the natural heat maintaining the room's comfortable temperature.
What are the benefits of solar shading?
Solar shading will:
Regulate the heat in your home: The sun's rays are blocked, meaning there's no overheating in any room.
Control light levels: Light filters into each room, rather than flooding in through every window.
Minimise heat loss: A thermal barrier is created in the home, which is especially effective for retaining heat in the cold winter months.
Reduce damaging UV rays in the home: With solar shading, over 95% of the sun's ultraviolet radiation is stopped in its path, reducing damage and fading to your soft furnishings.
How to make the most of natural light in winter
In the colder months, the position of the sun is lower in the sky, making it harder to utilise natural light for heating the home. By using plantation shutters, you can maximise the amount of natural light in each room with these following methods:
In the daytime: Raise external louvres on any east, south or west-facing windows. This allows the sun's rays to enter the building, heating it without contributing to your heating bill. When the room has reached the desired temperature, lower the louvres to prevent further heat gain.
In the evening: Close the louvres to add an extra layer of insulation. This reduces heat loss and minimises the energy needed to keep your home at the ideal temperature.
How can solar shading help me?
Solar shading will:
Help maintain a comfortable temperature within every room. You no longer need to adjust the heating throughout the day.
Save your money, and not only on your energy bills! Solar shading protects your furnishings and carpets from sun damage, meaning you don't have to replace them frequently.
Reduce your carbon footprint. Protecting Earth's natural resources is extremely important, and by using solar shading, you can drastically reduce your energy consumption by up to 10%.
What is U-value?
A U-value is the measurement of how much heat a home is losing. The higher the U-value, the less energy efficient your home is. For double glazed windows, the standard U-value is 2.9. To help explain in more detail what a U-value is, and how important it is in regards to your windows, the following video by Top Property clarifies further why you want the lowest possible U-value, and how U-value is measured.
How do internal window shutters reduce the U-value?
As mentioned above, the standard double glazed window U-value is 2.9. However, with the addition of window shutters, this is reduced to 1.9! This dramatic reduction means significant savings on your energy bills.
Why should I choose window shutters?
If the energy efficiency of this incredible window treatment hasn't persuaded you yet, wooden plantation shutters provide a host of other benefits:
How eco-friendly are window shutters?
In addition to reducing the energy output of your home, certain top-of-the-range shutters are made from sustainable materials. Look for materials which are sourced from responsible plantations when choosing your window shutters.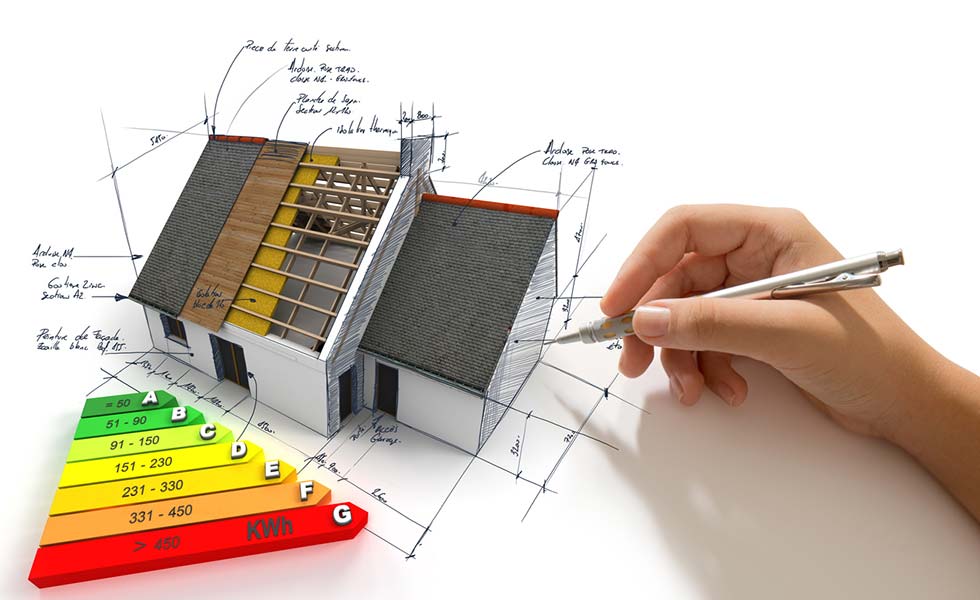 How durable are window shutters?
Compared to heavy curtains and blinds, plantation shutters far outlast the competition. They are crafted from hard-wearing material, such as wood, meaning they are much more durable than fabric curtains, which can suffer from cords breaking and fabric tearing. Likewise, traditional blinds are created from flimsy material, such as vinyl, which can quickly show wear-and-tear.
As they are fixed to the window recesses, there's little chance of damage from open windows and breezes. Plus, they are created using a variety of different woods, each giving something different. The best quality shutters are crafted from engineered hardwood. This hardwood is cross-laminated to ensure structural integrity. It will resist the tendency to warp over time.
How to gain the maximum benefit in the colder months
Utilise the simple practice of solar shading in every room, from your bedroom to your living room and even your kitchen and bathroom. Doing so will ensure a comfortable level of heat and light without creating a stifling room or limited visibility from the sun's glare.
Do window shutters boost my home price?
Window shutters dramatically add to your home's kerb appeal; when you come to sell your home, your property will truly stand out and grab the attention of potential buyers. Window shutters are an investment, adding to your home's market price.
Why are shutters the ideal solution?
Quite simply, the insulation benefits and the use of solar shading far outweigh that of heavy curtains. Furthermore, shutters offer more privacy and control than using curtains or blinds. It means that you have the flexibility to let a greater amount of light into your room while providing you with a high level of privacy. Simply by tilting the louvres, you can view the outside world while restricting who can see in.
Not only are shutters practical for both contemporary and traditional homes, but they are also created in a variety of materials and colours to suit your décor. They are an eye-catching window treatment, which is both timeless and elegant.
For this reason, they are perfect for the colder months, and because they are highly durable and long-lasting, you set yourself up for many future winters too.
Installation of window shutters
Find out how easy installing window shutters is in different types of property, from period homes to ultramodern apartments: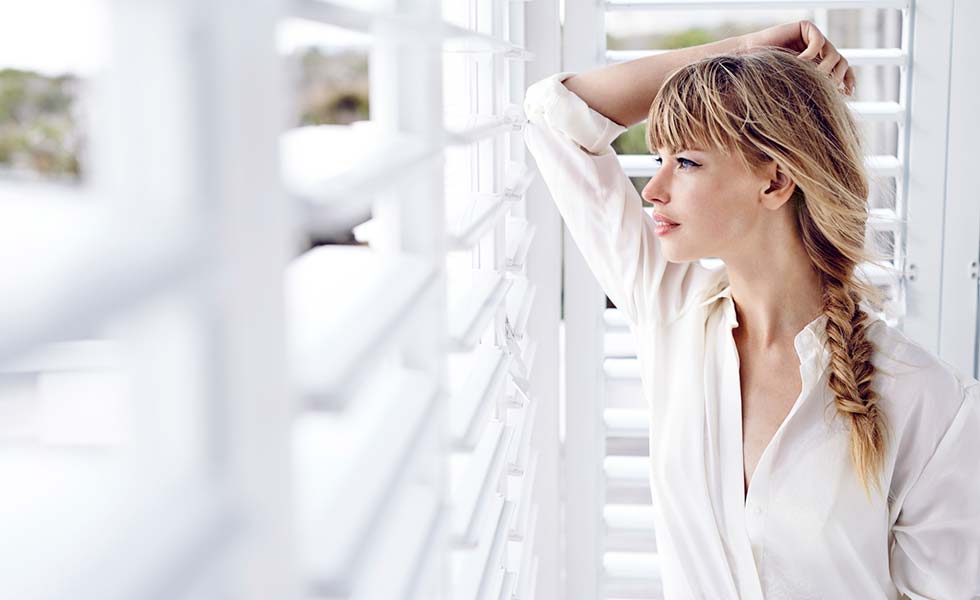 Will window shutters suit my period property?
For homeowners with period properties, it's easy to think that window shutters simply won't fit the décor. This couldn't be further from the truth. The best shutter companies offer a variety of styles, materials and colours to suit any style of home.
Do window shutters help period properties keep out the cold?
Period homes, in particular, can suffer from severe heat loss through the windows. Plantation shutters are ideal for these homes, as they can be made to measure for almost every window type, helping each room retain heat.
Do window shutters cover unusually shaped windows?
From large bay windows and awkward shaped windows to apex and gable ends, window shutters are made to order, which means whatever special shape size your window, you'll find one to suit your property.
What shapes and sizes can I get plantations shutters?
The sky is the limit with the shape and size of your plantation shutters. Triangle windows? No problem. Angled skylights? Easy to fit. Even octagons are catered for with versatile wooden shutters.
If you want to fit window shutters onto full length, floor to ceiling windows, you can create elegant and long-lasting window treatments here too!
How quick and easy is it to install plantation shutters?
Installation of wooden plantation shutters will vary depending on the size of your property. Large projects, such as entire house fittings, can take a day or more, while single-window fittings can often be achieved within an hour.
For the best results, place your trust in a company who can measure, create and fit the shutters professionally. With a free, no-obligation survey, Shuttercraft ensures your new shutters are made and fitted perfectly to fit your windows.
How soon will I feel the benefit from window shutters?
Almost immediately! By following the steps for solar shading, you don't have to wait a set number of days or weeks to feel the benefits. Rather, you can begin to feel the heat and insulation as soon as your shutters are installed.
Final thoughts
The benefits of window shutters far outweigh the benefits of any other window treatment. Not only will they instantly improve your kerb appeal, but they also look incredibly stylish and will help you save money on energy bills by utilising solar shading with your window shutters.
Do you want to save money on your energy bills? Or are you simply looking to transform your living space?
Whatever your requirements, get in touch today and speak to Shuttercraft about your free home appointment. There's no better time than now to have window shutters in your home.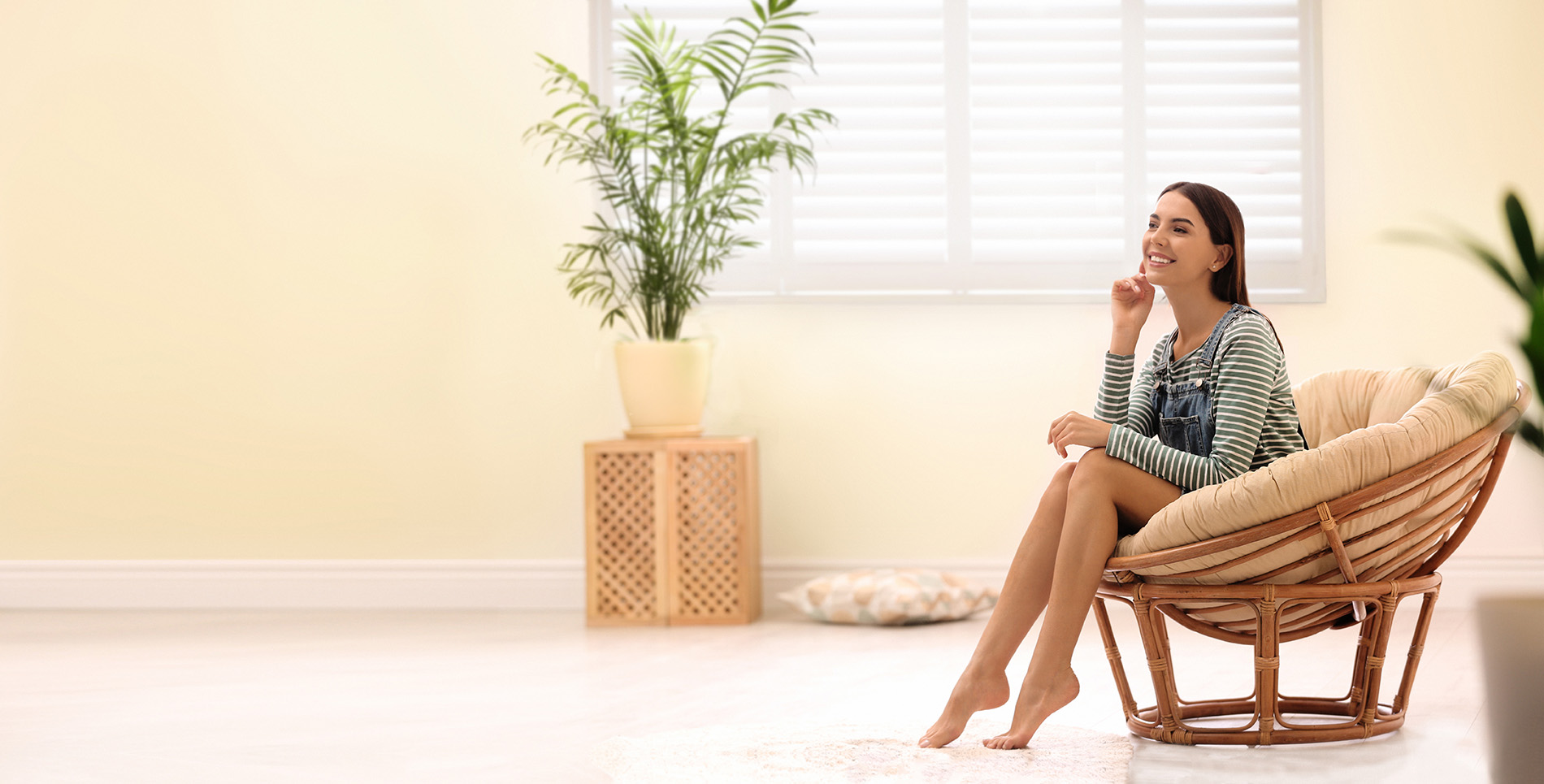 Get in touch today!
Why not contact your local Shuttercraft?