Café shutters
Explore the benefits café style shutters could add to your home. Cafe-style shutters offer a light and breezy continental feel to your home. Since a café style shutters cover the lower half of your window, they offer privacy without compromising on natural daylight.
Café style shutters fit the lower half of your window, allowing maximum light while completely controlling privacy.
Perfect solution for light control
Complete privacy for bay windows
More space for window features
Look great in kitchens and bathrooms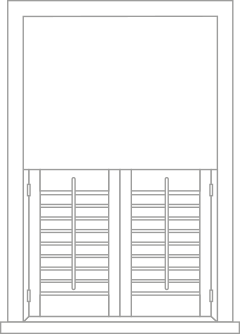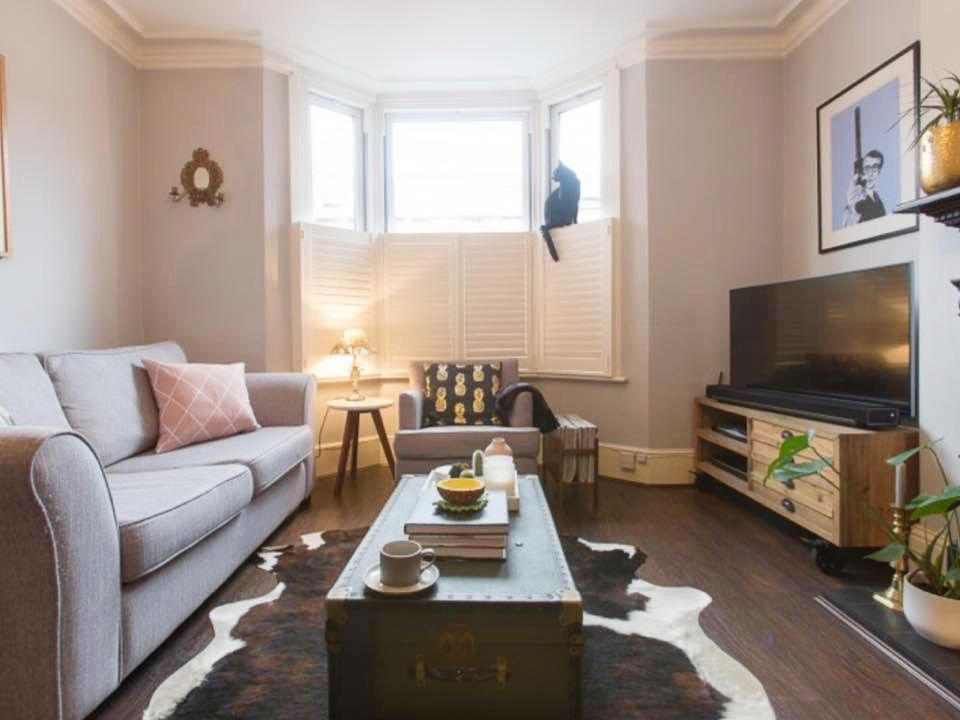 The perfect blend of privacy and light
Café-style shutters are perfect if your room looks out onto a road. As a result, you avoid the feeling of being overlooked without closing off your entire window area.
Of course, there's no one-size-fits-all when it comes to shutters. Your shutters will be made to fit your windows perfectly.
You might decide that a horizontal bar in your window design represents the perfect height for your shutters – or you may simply opt for a shutter that's exactly half-height.
At Shuttercraft, our team of experts will ensure the finished product is exactly what you had in mind.
Cafe plantation shutters in custom colours
As standard, our café style shutters come in various colours – from pure white to deep black walnut and rich auburn.
We think there's something to complement any property – but we also understand that everyone's home is a bit different. As such, we offer a fully custom colour service.
Would you like your shutters to blend in beautifully with your surrounding walls or window frames? No problem.
Then again, perhaps you'd like your shutters to pop with colour and accent your rooms? Again, no problem.
Since your shutters are made to your specifications, we can match an unlimited range of tones and shades.
Moreover, all our shutters are finished with a UV-resistant layer to minimise the chance of fading.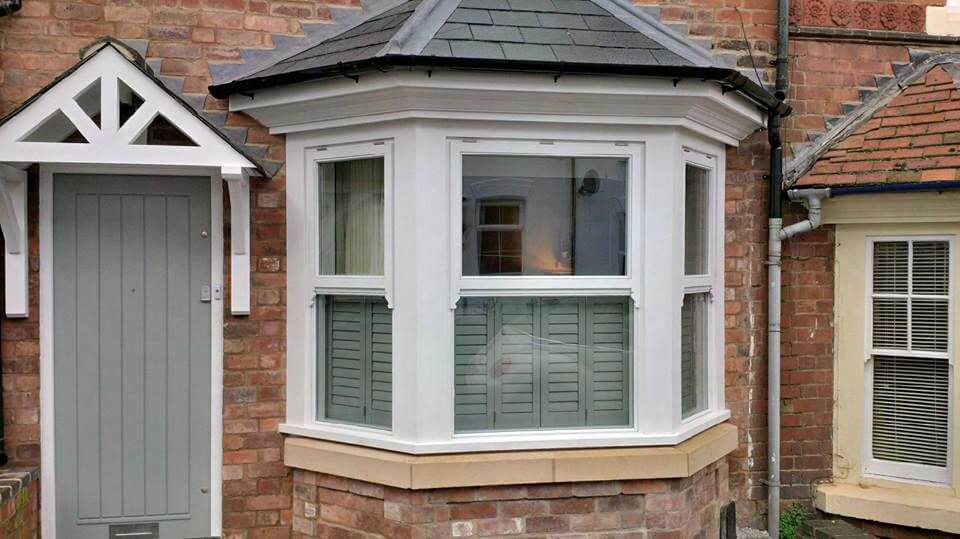 Trusted window shutter service
It's not just about our impressive range of shutter styles and materials. It's as much about how we take care of you, from the first contact to the finished result.
Customers trust us all over the UK to provide a friendly, dependable service.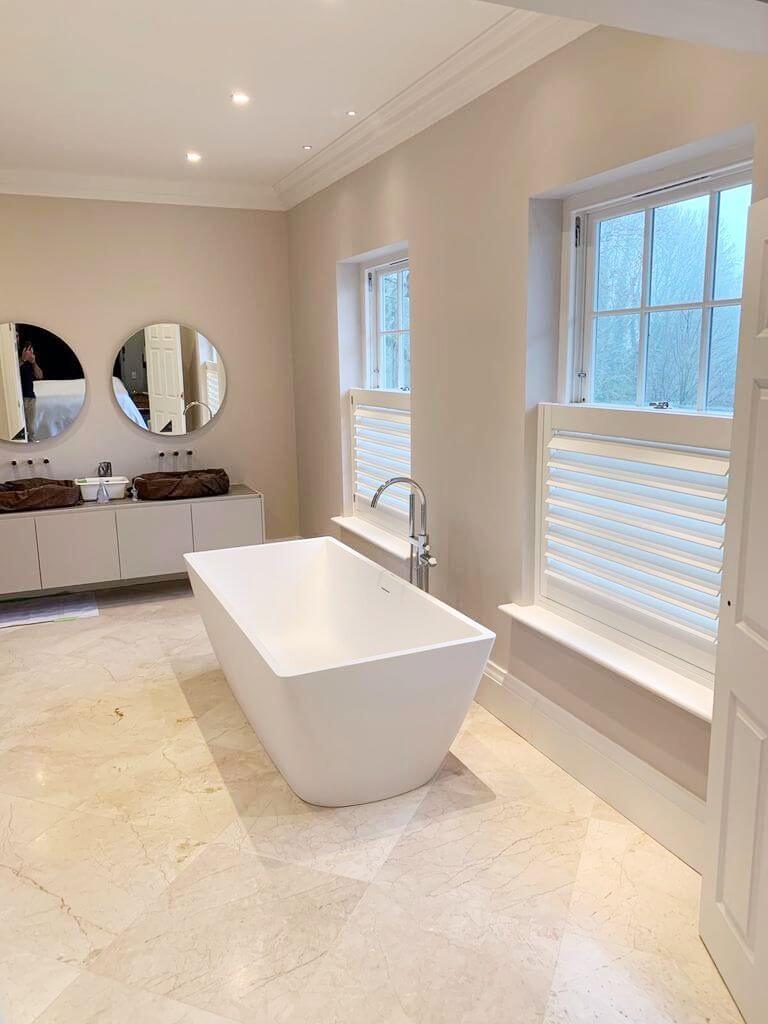 Waterproof shutter panels
Café-style shutters look especially striking when fitted in kitchens or bathrooms – allowing for a bright, open feel while covering half of your window.
Moisture in these environments can sometimes be problematic for fabric dressings and wooden window coverings.
We've developed our Java range as the perfect café style shutter made from durable, water-resistant ABS.
Our Java window shutters are virtually indistinguishable from stylish hardwood – but they do an even better job of standing up to splashes and steam.
Hidden tilt rod
Traditionally, plantation shutters have an exposed 'tilt rod' – a hanging bar that twists to angle the slats to your liking.
If you have a period property and want this traditional look, we can create your shutters with the exposed tilt rod.
Alternatively, we can install a 'silent' tilt rod – a hidden mechanism that means your louvres can be quickly and conveniently adjusted by hand.
The choice is yours! Whether you'd prefer smooth and uncomplicated shutters or a little more traditional, we'll ensure they're exactly right.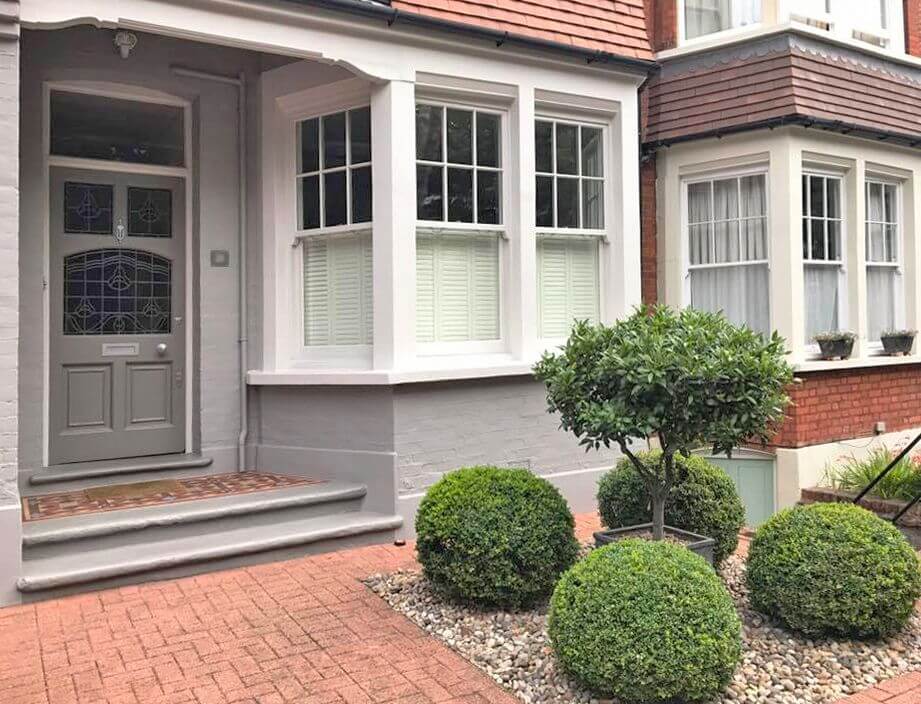 Cafe-style shutter panels suit a vast range of properties
Plantation shutters add timeless style to a property.
Shutter panels are just as at home in contemporary apartment living rooms as in traditional low-ceiling cottage kitchens.
Fashions for curtains and blinds tend to come and go, but shutters offer a timeless style that perfectly complements virtually any home.
Make space for window features
Half-height shutters are ideal if you've got ornate window designs that you don't want a dressing to detract from.
Your shutters will be designed to ensure the shutter frame and shutter panel sit at the perfect height in the window.
Shutters are perfect if you've got a stained-glass feature or traditional windowpanes you'd like to be visible.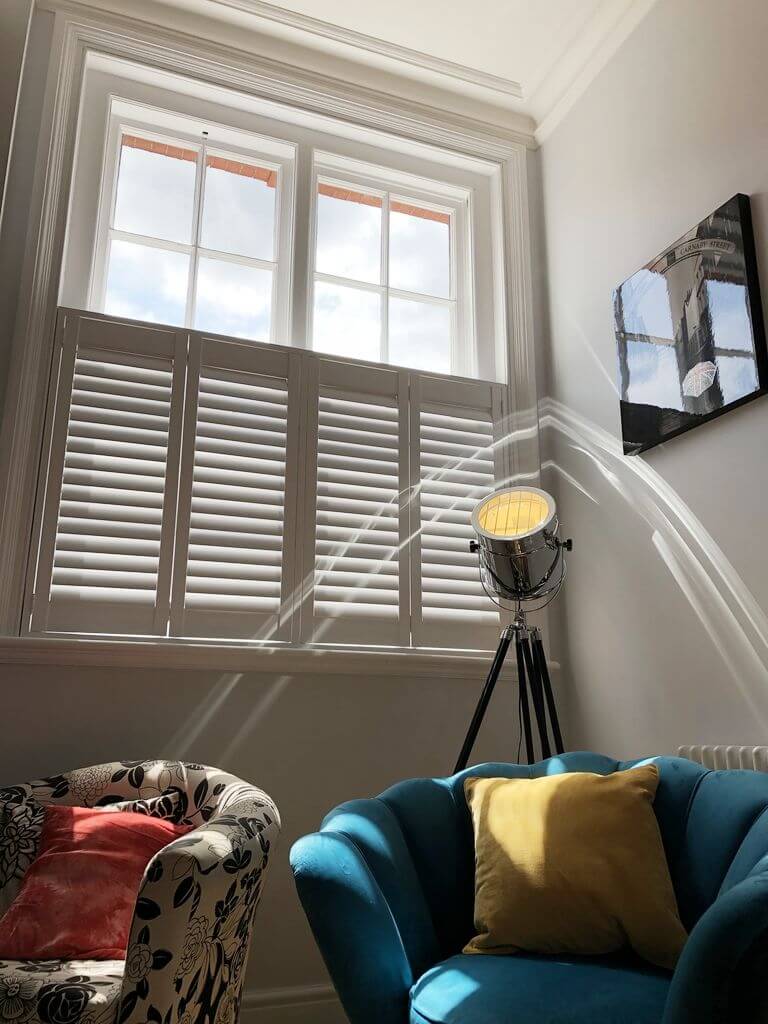 Popular in offices and businesses
Finding window dressings for an office or business can be tricky – it's hard to find a traditional style that doesn't detract from the professional, clean feel of the space.
This is where cafe-style plantation shutters come into their own.
Since you're not closing off the entire window, the light reduction is minimal – but privacy is maintained for people working, meeting, waiting, eating, or otherwise using your business.
When it comes to cleaning, that's a breeze too – a wipe from a damp cloth and your workplace is looking its best again.
Unmatched kerb appeal
Cafe shutter styles are virtually unmatched when it comes to boosting the kerb appeal of your property.
Although fabric window dressings can be attractive from the inside, they rarely look impressive outside your home.
With shutters, this problem is eradicated. Hardwood shutters look stunning from inside and out – so your home will stand out as exceptionally well-presented to passers-by.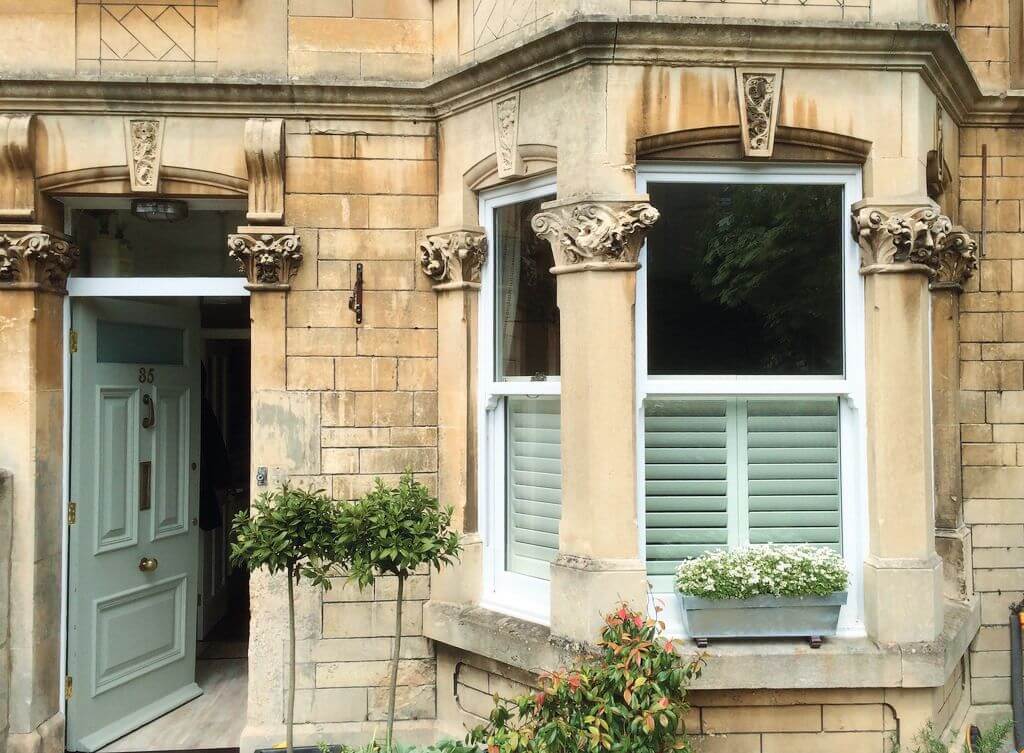 Your new shutters will be made to order
Getting shutters that are perfect for your home starts with the measuring process.
Your shutter frames will sit in the recess just in front of the window, so we always start with precise measurements for a precise fit.
Manufacturing processes have come a long way since shutters were first popular in UK homes – but even at our state-of-the-art facilities, we still work with the highest quality raw materials and traditional carpentry methods.
The result? Stunning shutters that are a perfect fit and built to last.
10-year warranty on all our cafe-style shutters
Most cafe-style shutters we supply and fit are made of premium natural hardwood – a robust, hard-wearing material that will stand up to life in the busiest family home.
To ensure your shutters are free from any natural hardwood imperfections that could develop over time, we've created The Shuttercraft 10-Year Warranty. Should you run into any issues that relate to fitting, materials, or build quality, we'll do our utmost to put them right.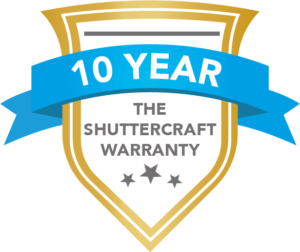 Love café style shutters? Get expert style advice
If you think cafe-style shutters would complement your home – why not get in touch with our friendly expert team to arrange a quote?
When you do, you can be confident there will be no pressure or obligation – just excellent service, answers to your questions and helpful advice on what will work well on your property.
We've installed thousands of cafe-style plantation shutters across the UK – so we've got lots of design inspiration and knowledge to share!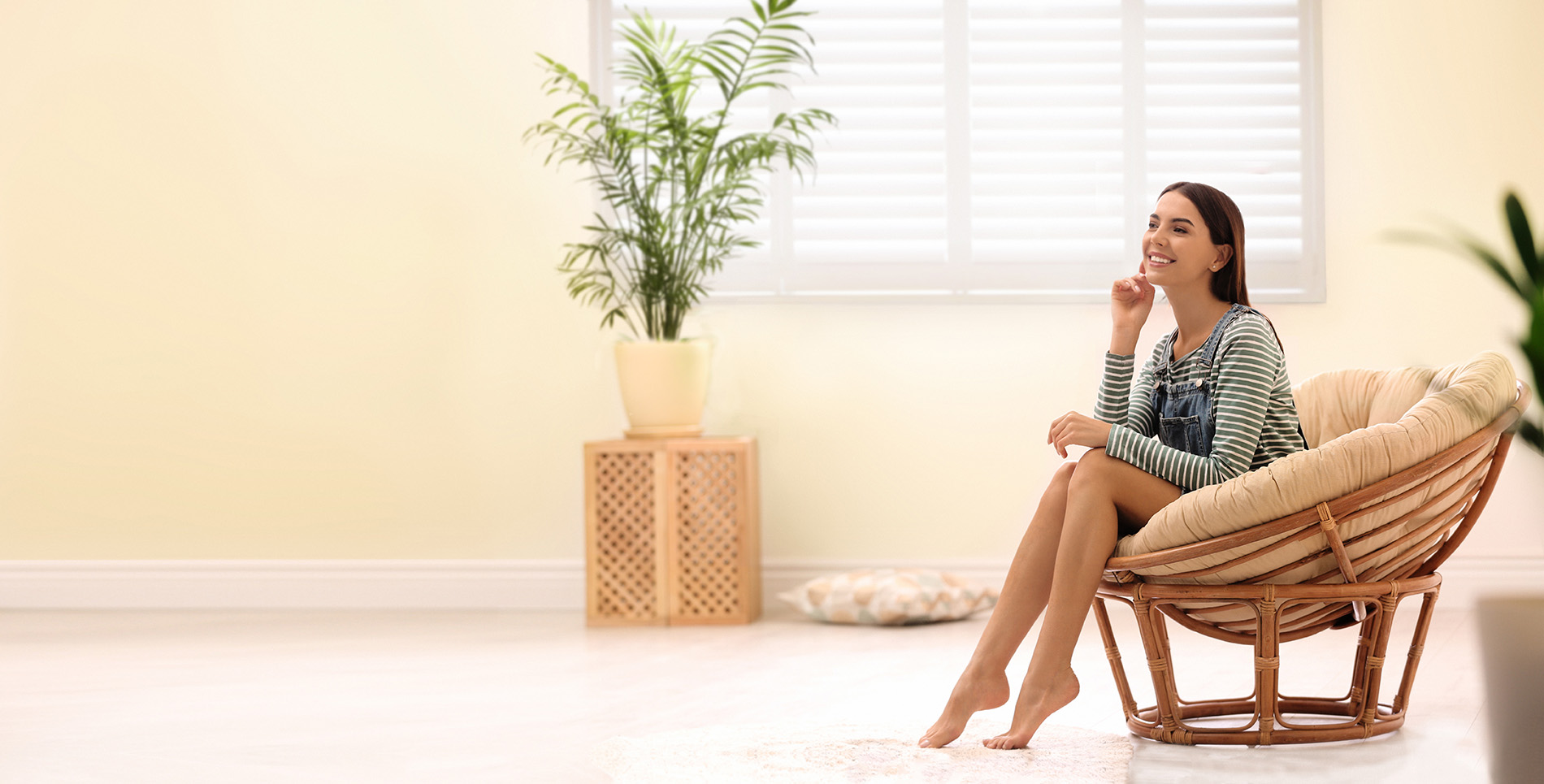 Get in touch today!
Why not contact your local Shuttercraft?