Discover conservatory shutters for your home
A conservatory is an excellent space for enjoying the sun and your garden. Regardless of size, shape, or complexity, you'll find only the finest premium conservatory shutters with your local Shuttercraft who can help you transform your home, combining style with a host of practical benefits.
Conservatories are designed for enjoying the sun and your garden. Conservatory shutters provide privacy, while still letting the light in and providing shade when you need it. Combining style with practical benefits, such as improved insulation, the shutters are fitted directly to your conservatory.
No shape or size too tricky
Prevent furniture fade
Maintain privacy
Add insulation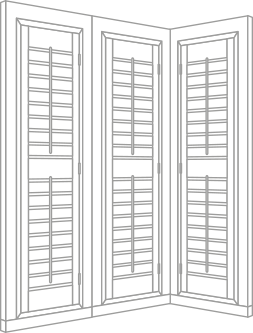 Conservatory shutters that control heat,
add privacy and offer unbeatable light control
If you've got a conservatory, it should be a space where you can enjoy the daylight without worrying about what the British weather has in store!
The trouble is, getting the most out of a conservatory or orangery means striking the perfect balance of light, warmth, and privacy – and they can be tricky factors to get exactly right.
The good news is, conservatory shutters make finding that comfortable balance a piece of cake.
As if that weren't enough, the sleek and stylish lines of conservatory shutter panels can completely transform the way your space looks too!
Plantation shutters help control the heat
Keeping a conservatory cool during the summer is almost as difficult as keeping one warm in the colder winter months – but with shutters, you'll find it easy to get a more even temperature all year round.
The reason is all down to how our wooden shutters are made.
The materials and processes we use result in 'thermally dynamic' shutters – which means they help you maintain a comfortable temperature, whether it's a scorching summer's day or a snowy dark December.
This is also great news for your energy bills too – by locking the outside conditions out, you don't have to worry about having the heating turned up or keeping a fan running all day.
Of course, if you do want to make the most of a glorious sunny day, you can open your shutters wide and enjoy a cool drink in the sunshine!
Conservatory shutters make daylight work for you
Conservatories can feel quite impractical when you constantly have to move to keep direct sunlight out of your eyes – but with made-to-measure shutters, you're in control of that light.
Even with full-height styles, conservatories shutter louvres can be angled differently to direct the sun where you want it – and, if you decide to opt for one of our tier-on-tier shutter styles, you'll be able to adjust upper and lower sections for even greater control.
This is especially good news if you're keen to avoid the fading effect that direct sunlight can have on your furniture!
Shutter controls are light and easy to use too – so even if you plan on putting your feet up in your conservatory all day, a quick adjustment of the slats will keep glare to an absolute minimum.
Outstanding privacy control
Since a conservatory is almost entirely windows, it can feel like you're constantly overlooked – especially if you've got other houses nearby.
Conservatory shutters do away with this feeling without having to compromise on light.
Unlike curtains – which have to be either open or closed – shutters can be angled perfectly to make sure you're not overlooked but still making the most of the daylight.
Trusted window shutter service
It's not just about our impressive range of shutter styles and materials. It's as much about how we take care of you, from the first contact to the finished result.
Customers trust us all over the UK to provide a friendly, dependable service.
Conservatory roof shutters
Conservatories are usually a fairly unique space in a home – especially because of the glass sloping roof that helps make the room feel so airy.
Naturally, a conservatory roof plays a big part in keeping the balance of light control, privacy and warmth just right – so we provide shutters that'll make this possible.
You don't need to worry about difficult window shapes or awkward angles either.
Since shutters will be made to your exact specifications and fitted directly to your conservatory, you can be absolutely confident that they'll be a perfect fit.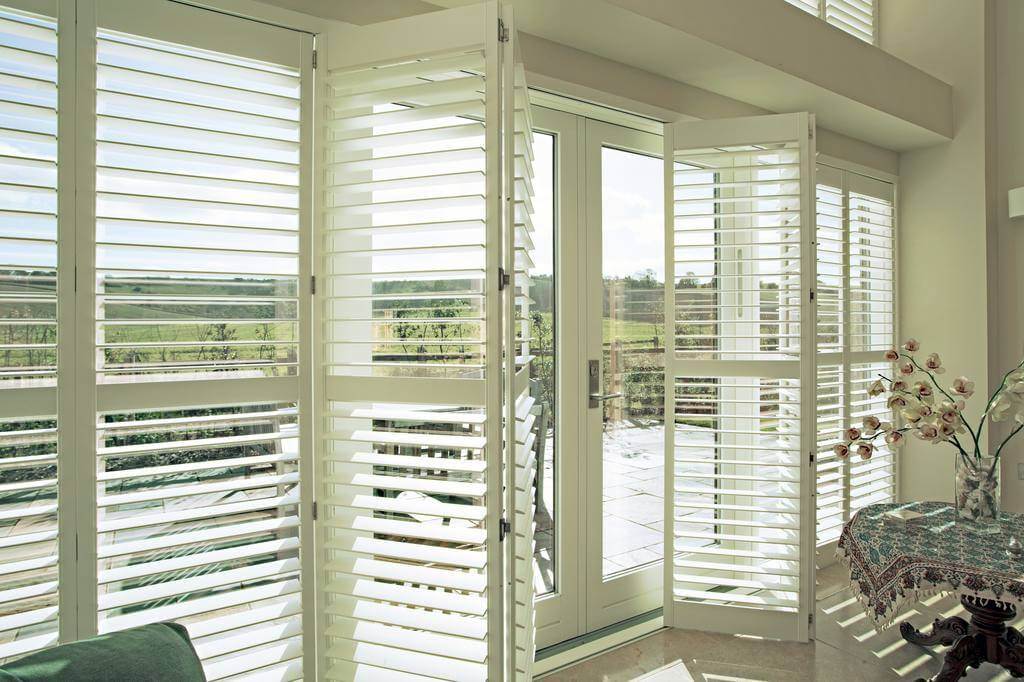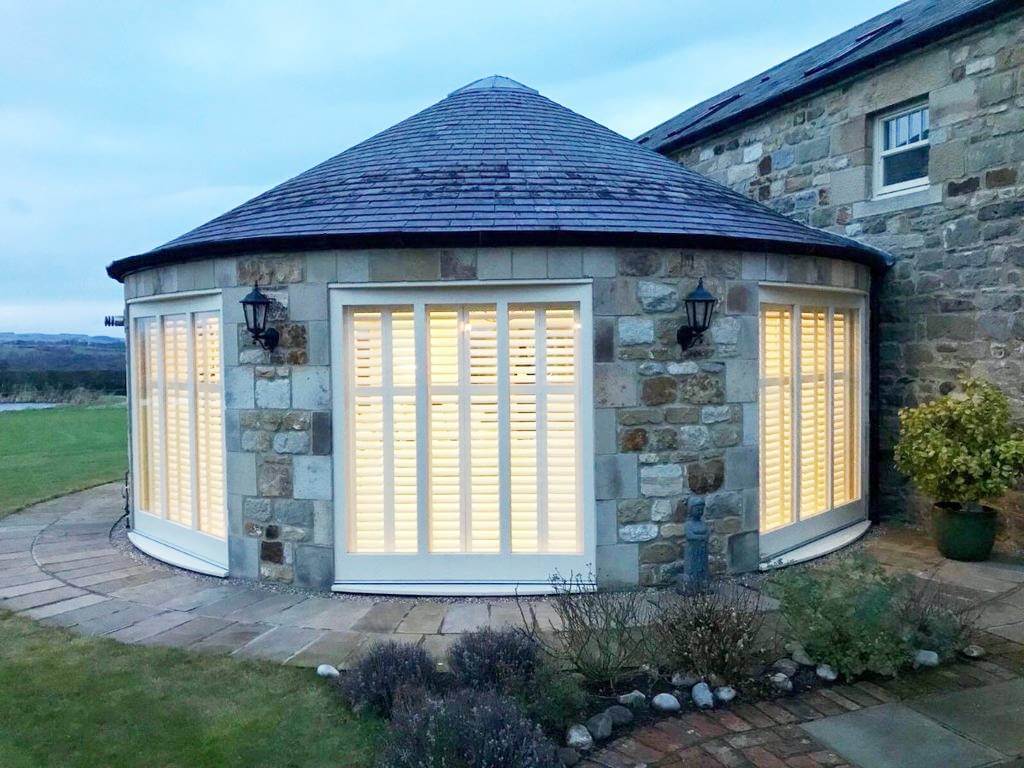 Every conservatory shutter we make is made-to-measure
We don't sell off-the-shelf plantation shutters here at Shuttercraft.
Whether you're looking for orangery shutters for a couple of small windows or full conservatory roof and window shutters, they'll be made specifically for your home.
This doesn't just mean they'll be the perfect fit for each window and your conservatory doors – it also means you'll be able to choose an exact colour or shade to suit the style of your room.
A range of styles – including full-height shutters, cafe style shutters, and shutter blinds
At Shuttercraft, we have an unbeatable range of shutter styles – so we're positive we'll be able to help you choose a design and shape that's perfectly suited to your conservatory.
You might decide that half-height cafe-style shutters add just enough privacy while you bathe in sunlight.
Then again, you might opt for a bi-fold full-height design that will slide open and let the outside in.
When you contact the Shuttercraft team, we'll walk you through our full conservatory shutter and blinds range, so you can pick something perfect.
Conservatory shutters with a 10-year warranty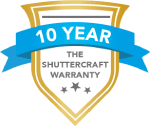 When your shutters are manufactured, you can be confident that they're being made from high-quality raw materials – however, the nature of the authentic hardwood we use occasionally means slight imperfections can develop over time.
Although this is rare, all our shutters come with The Shuttercraft 10-Year Warranty – meaning you can be absolutely certain that if you have any problems with materials, fitting or the way your conservatory shutters work, we'll do everything we can to put it right.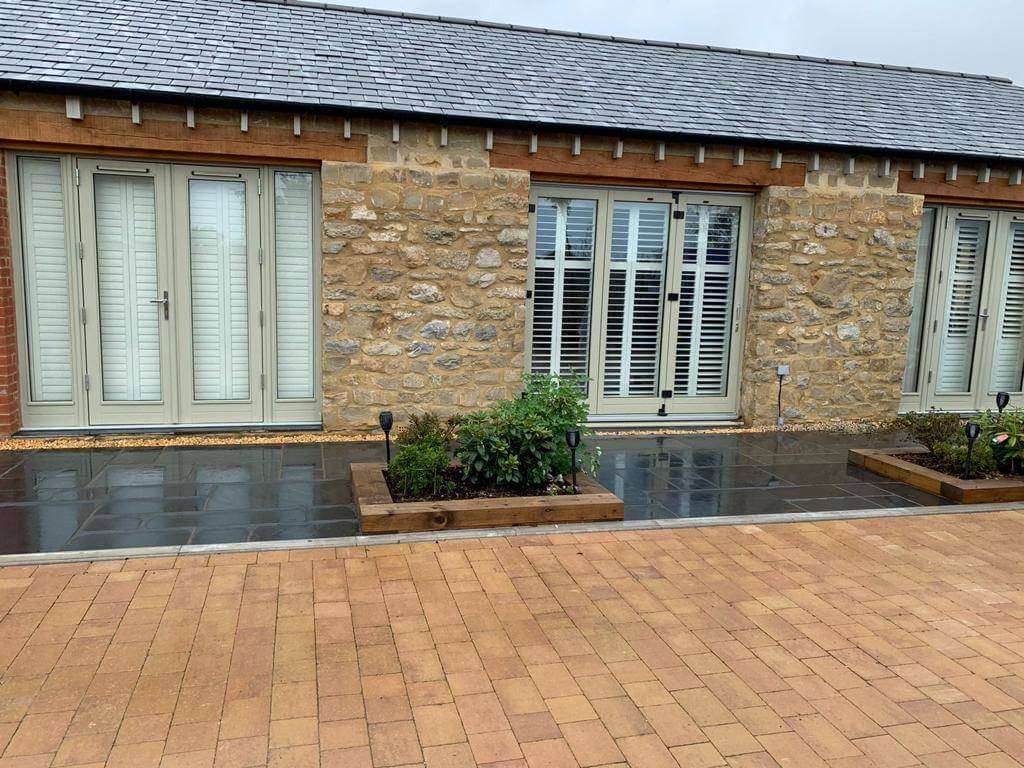 Would you like to hear more about plantation shutters for your conservatory?
If you'd like to hear more about what's possible with conservatory shutters, we've got an almost endless list of possibilities to share!
We make a commitment to great service here at Shuttercraft, which means you'll never be under any pressure to say yes when you call or arrange a visit so our fitting experts can put together a quote.
We're not salespeople – we're shutter design experts who'll help you get the interior design look your conservatory windows deserve!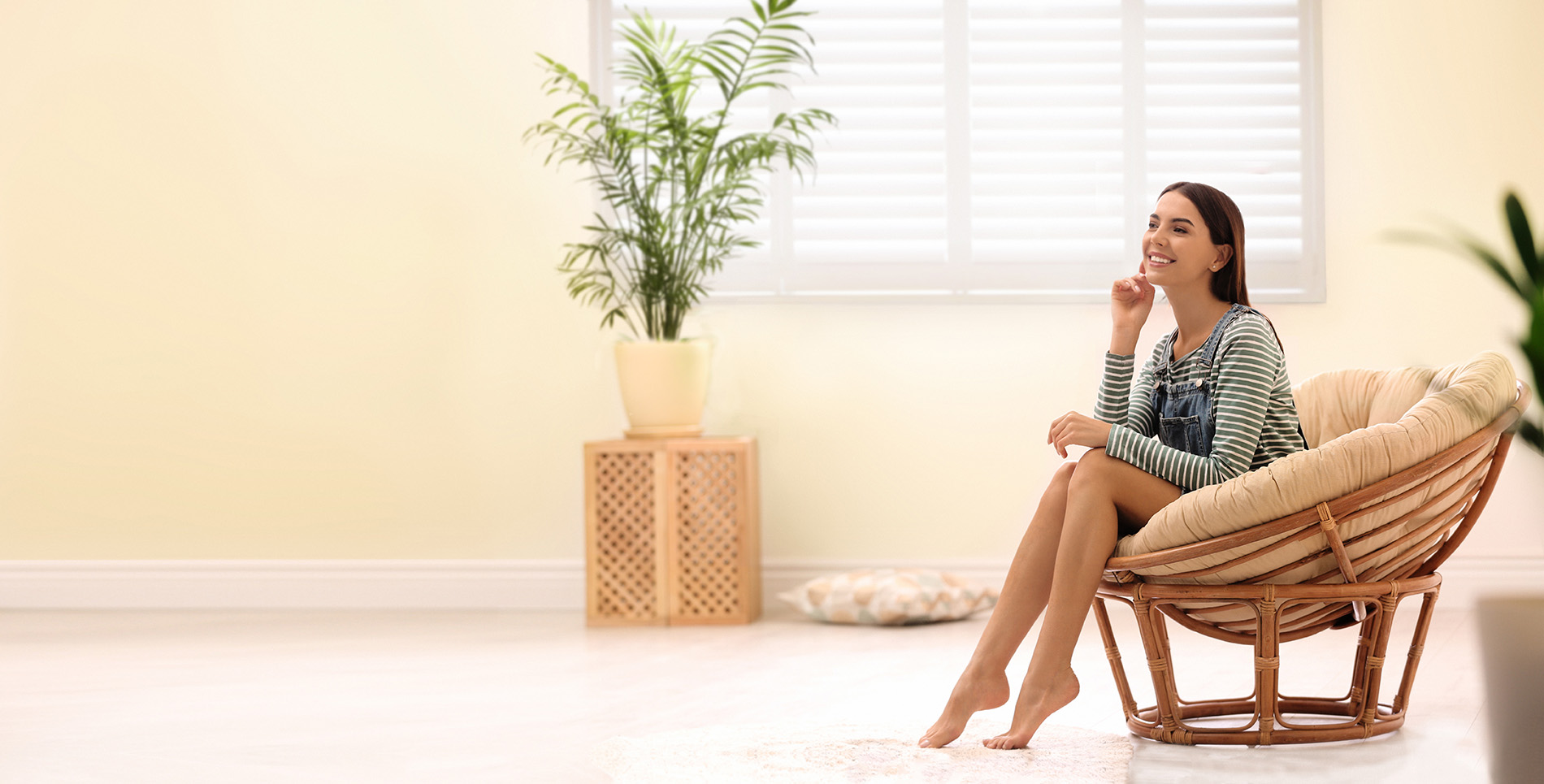 Get in touch today!
Why not contact your local Shuttercraft?