Plantation shutters can be used as stylish and practical made-to-measure wardrobe doors
Shutters can be created to fit any space – and that space doesn't necessarily need to be around windows or doors. Every year, we create thousands of wardrobe door shutters – beautifully designed and crafted to help you get the most from your storage space.
We often use our expert design skills to create wardrobe door shutters for spaces where traditional wardrobes simply will not fit.
While the louvres of window and door shutters let you control light and privacy in living areas, wardrobe door shutters instead allow you to control the airflow around your clothes, making sure your storage space stays airy and fresh.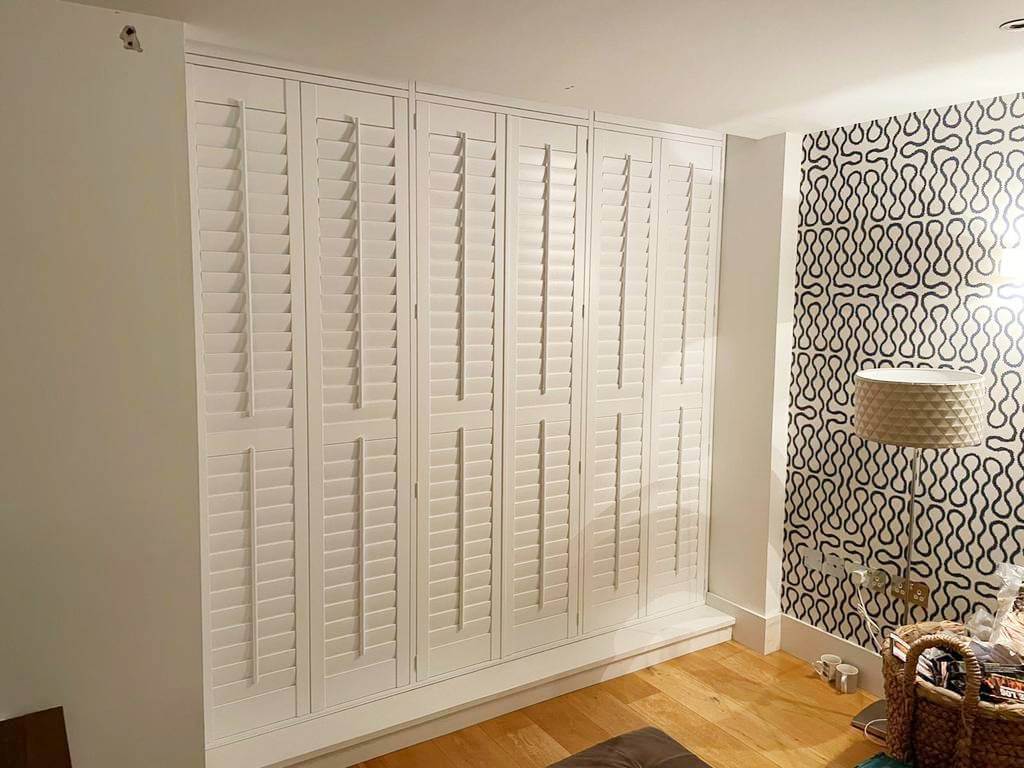 Wardrobe door shutters can work beautifully in your room - no matter how large or small or whatever the furniture layout allows for.

Whether you'd like your wardrobe shutter doors to match your windows or be completely unique, we'll make sure they're made to your exact requirements.
Can work in almost any space
Ventilate your clothes
Custom paint option
Suitable for any cupboard or wardrobe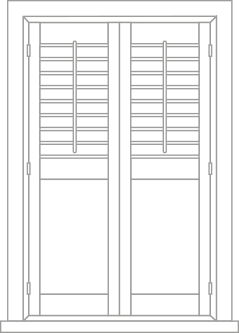 Real hardwood shutter panels are a beautiful addition to any room
When most people think of shutters panels, they're thinking of window shutters – but in reality, our products are even more versatile than the huge range of windows and doors we work with!
Shutters for the wardrobe and cupboard doors are a striking addition to any space.
Of course, if you have window shutters in the same room, you can continue the theme and bring a stylish uniform look to your home.
That said, even if you go for a fabric window covering, shutters as wardrobe doors stand alone incredibly well.
The wide range of styles we have available can be easily adapted to work as a wardrobe door – and with a custom colour option available, you can find a look that will match your decor and furnishings perfectly.
Make your wardrobe space more versatile
As well as adding timeless style, shutters make your wardrobe space even more versatile than it is with standard doors.
The secret to versatility is in the wide range of opening mechanisms we have available.
For instance, if you're working with tight spaces – perhaps with a large bed that's awkward to work around – then overlapping track options for wardrobes and shutters allow for wide access without opening into your room.
Then again, maybe you'd like to be able to step back and look at the full contents of your wardrobe – in which case, tracked doors that fold back will let you open your storage space up completely.
From standard hinges through to fold-out doors or sliding doors, we guarantee we've got an option that will make the most of your space in the most stylish way possible.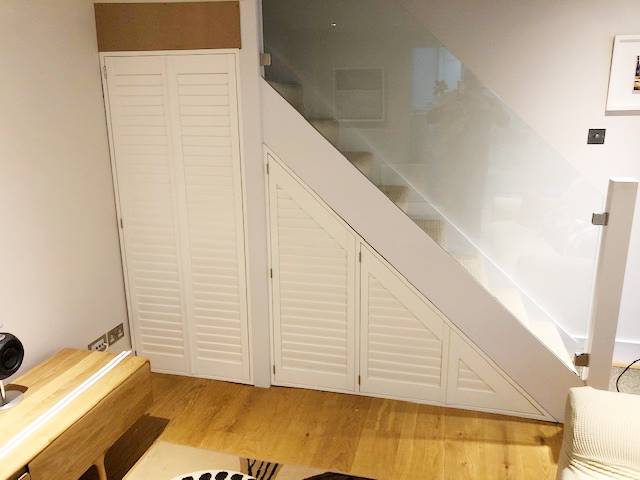 Trusted window shutter service
It's not just about our impressive range of shutter styles and materials. It's as much about how we take care of you, from the first contact to the finished result.
Customers trust us all over the UK to provide a friendly, dependable service.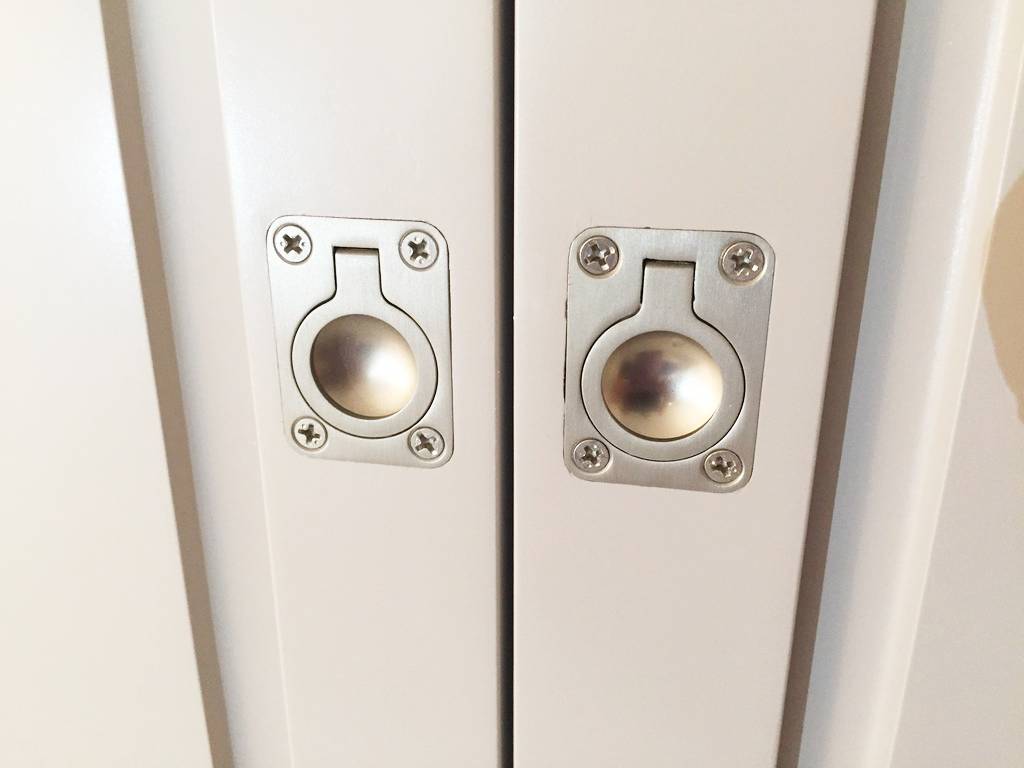 Waterproof wardrobe shutters for bedrooms, kitchens, and pools
Our wardrobe and cupboard shutters aren't limited to bedrooms since our Java range is water-resistant, they can also work perfectly in rooms where there's likely to be steam and moisture.
This makes shutters ideal for bathrooms, kitchens, and even rooms that contain a pool or hot tube.
Although real hardwood is a popular choice for dry rooms, natural sustainable hardwood isn't the best choice for doors that could get splashed or attract steam.
As such, our Java range is made of premium ABS – a waterproof material that is virtually indistinguishable from real wood. Naturally, you can choose a finish that's right for the room – so your cupboard doors or built-in wardrobes match perfectly with the shutters you've got elsewhere in your home.
Find the perfect shade with our custom colour option
Since Shuttercraft makes made-to-measure wardrobe door shutters, you can get involved with virtually every part of the design – including choosing the exact colour that's right for you.
You can choose from a massive range of standard colours curated by our design experts. Of course, we appreciate that every home is a little different, though – so if you've got a particular colour that you like, we can make it happen, so you can combine real hardwood panels, a choice of colour, and a style that works for your room.
Choose from a spectrum from pale neutral tones to bold accenting colours. Of course, you can also go for a classic wood-stained look too – with a range that spans pale Limed White through to rich Old Teak.
A range of styles – including solid panels
If there's a shutter-style you've seen on our website, then we can take it and use it as the basis for stunning wardrobe door shutters.
You can choose from 5 louvre sizes ranging from 47mm to 114mm – or go for a classic solid panel look. Some shutter styles lend themselves to period properties, whereas others look impressive in more modern, contemporary homes.
If you're not 100% sure what's going to be right, get in touch – we've got an extensive gallery of homes that will provide the inspiration you're looking for!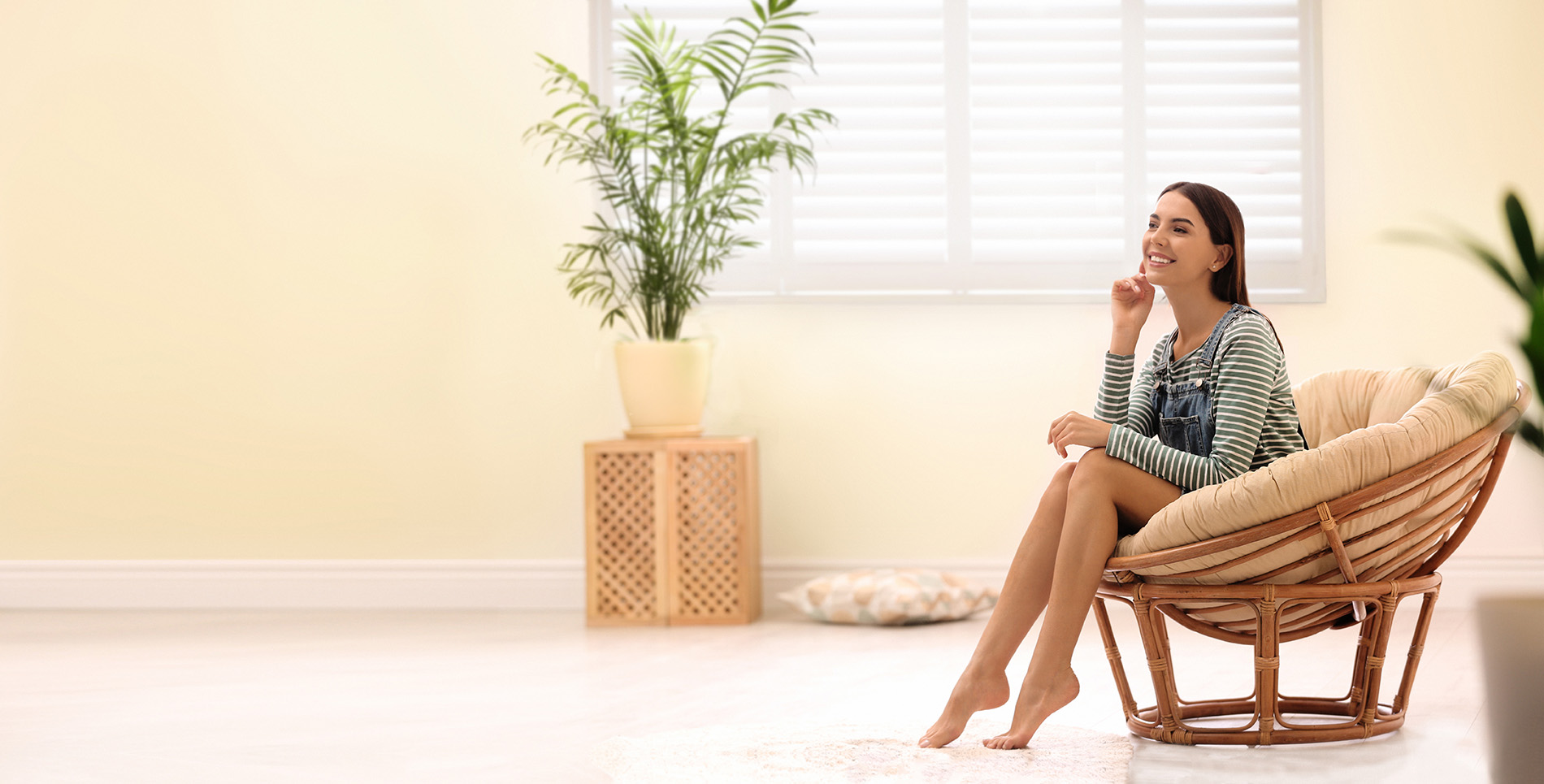 Get in touch today!
Why not contact your local Shuttercraft?