Bay window shutters are a stylish and functional addition to your space. Millions of properties around the UK have bay windows. An impressive, visible design feature that transforms how a home looks inside and out.
Perfect bay window shutters make the most of the natural light and privacy. Window shutters maximise the space inside your room while adding a layer of insulation.

The size of a bay window allows for various shutter designs, from café-style shutters to full-height shutters.
Add value to your home
Reduce energy bills
Privacy control
Add insulation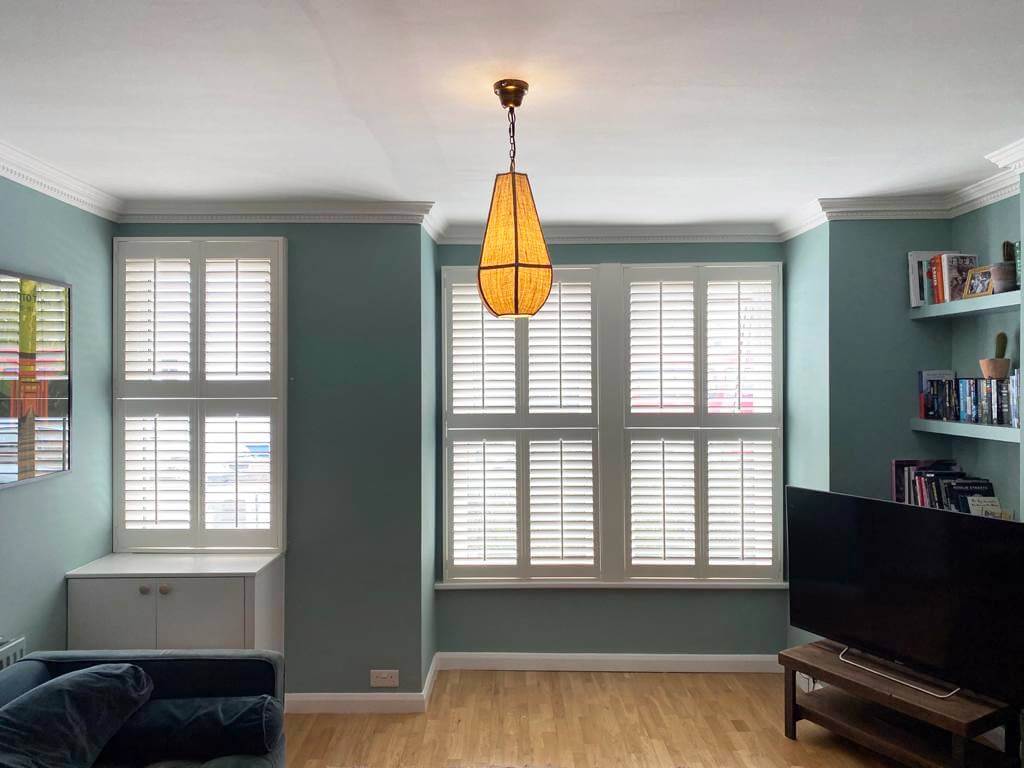 Why choose shutters for your bay windows?
Whether you have a square bay, box bay or bow windows with more curved angles, all bay windows offer a lot of light to a room.
Unlike curtains, bay window shutters let you control the light. with adjustable slats that can reduce glare without losing daylight.
When you need privacy, you can close your slats completely. And if your bay window is in a bedroom or home cinema room. You can add a room-darkening blind that sits behind the panels and shuts out all the light.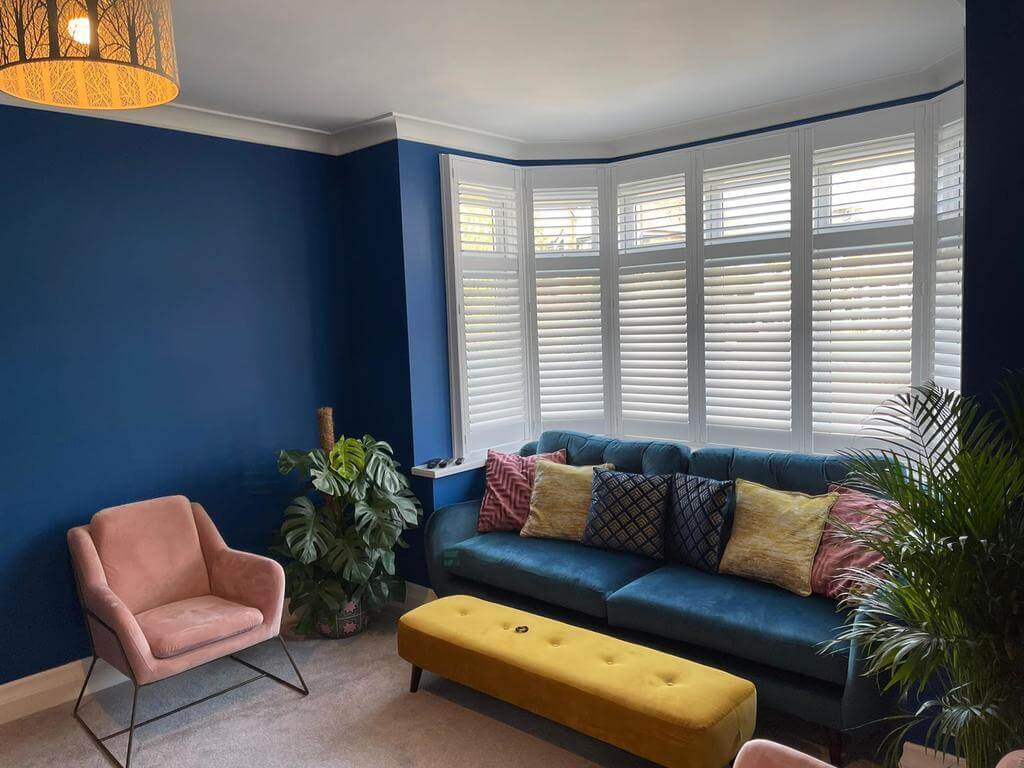 Plantation shutters add insulation
Bay windows often have the original sash panels installed. If this is the case, you'll be eager to hear about locking in warmth wherever possible!
Shuttercraft hardwood shutters are made of high-quality materials. Shutters will help reduce heat loss by deflecting the warm air.
At the same time, if the sun's too intense in the summer, they'll also help keep your room cool.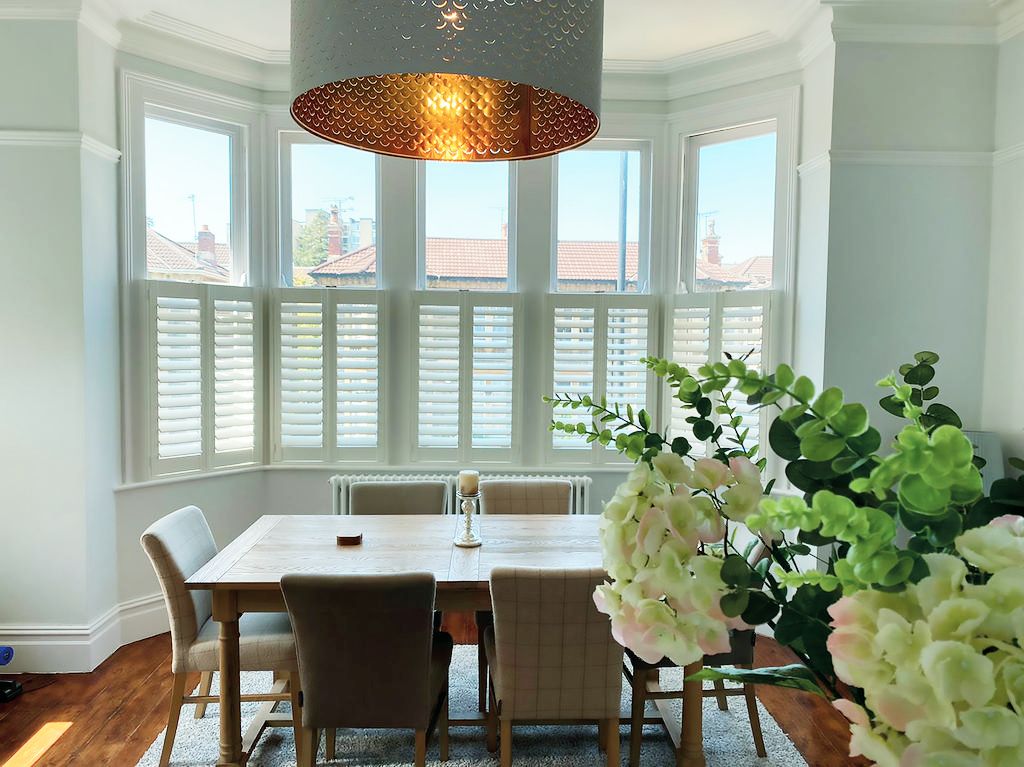 Popular styles
Full-height shutters cover the whole window. They are the most popular shutter style. For bay windows, always choose a style that is right for your decor regardless of what's popular.
Café-style shutters work if first-floor bay windows do not overlook you. Although tier-on-tier shutters are the best of both worlds. The top and bottom panels will fold back and open for a bright, airy feel.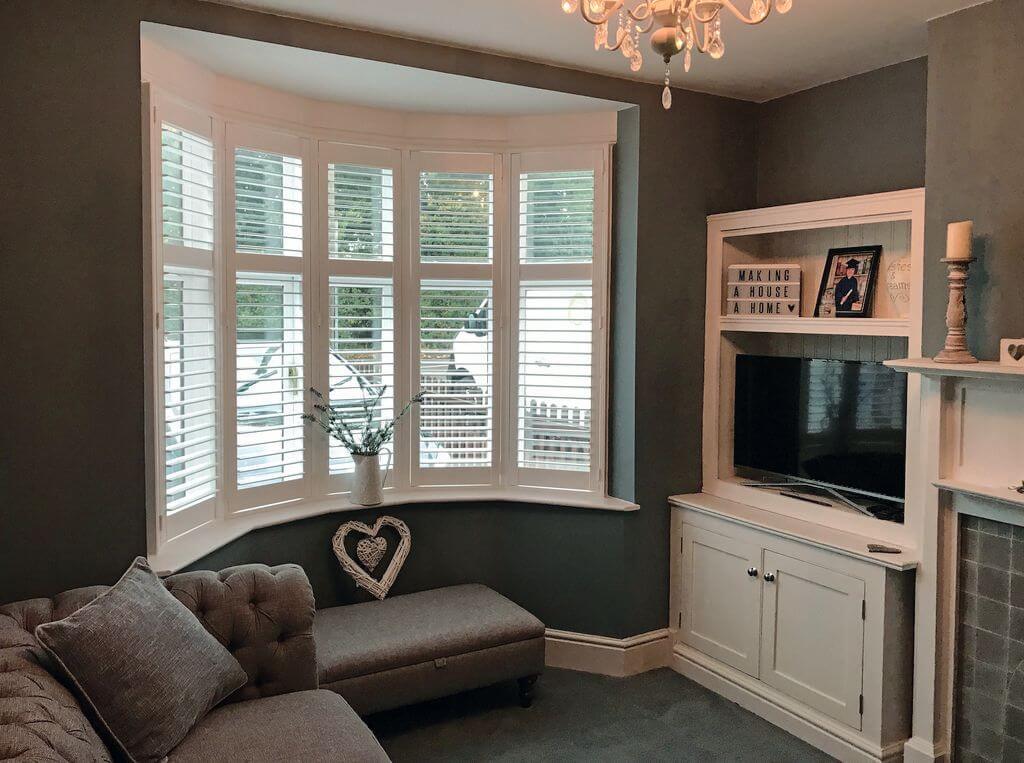 Add more room to your interior style
Additionally, if you have full-height bay windows that require floor-to-ceiling shutters. New window shutters will almost always take up less space than curtains or other fabric window dressings.
Furthermore, plantation shutters give you more room. They fit into your bay window recess and let you arrange your furniture.
Trusted window shutter service
It's not just about our impressive range of shutter styles and materials. It's as much about how we take care of you, from the first contact to the finished result.
Customers trust us all over the UK to provide a friendly, dependable service.
Can shutters be fitted to UPVC windows?
Yes. Plantation shutters are fitted into the recess or outside the recess around the window. There is no drilling or fitting directly into the UPVC window frame.
How long do bay window shutters last?
There's no reason why wooden shutters for bay windows couldn't last for more than ten years if properly cared for.

Of course, the lifespan of your shutters is determined by the surrounding window environment.

With the Shuttercraft 10-Year Warranty, you can be confident that your shutters will last for many years!
What are bay window shutters used for?
Shuttercraft customers like plantation shutters for their level of light control and privacy.

The slats on your window shutter panels can be adjusted to let in as much or as little light as you choose without exposing your room to passersby.

Of course, that isn't the only advantage. Shutters keep heat from escaping, look great, and are easy to clean and keep up.
How much are bay window shutters?

Without precisely measuring your window, it's tough to estimate how much bay window shutters cost accurately.

If you get in touch with us with a few measurements, we'll do our best to give you a rough cost.

It's always a good idea to book a free survey to pick a shutter-style and colour that will suit your room perfectly.

We'll give you all the information and prices you need to decide if bay window shutters will suit your home.
How do you measure for bay window shutters?
Measuring bay window shutters involves the height, width, and depth of the windows and recess.

In addition, you must measure the angle between each window while considering tolerances and the opening area.

Bay windows are typically the most difficult to measure, and we recommend getting in touch with the team to arrange a free survey.
How do you dress a big bay window?
Because every home is distinct, the style and finish you choose will be unique to you and your decor.

Our staff has designed, supplied, and installed thousands of bay window shutters in various colours, so we're pleased to assist you in exploring different types and sharing some ideas.

We're confident we'll find the ideal bay window shutters for you.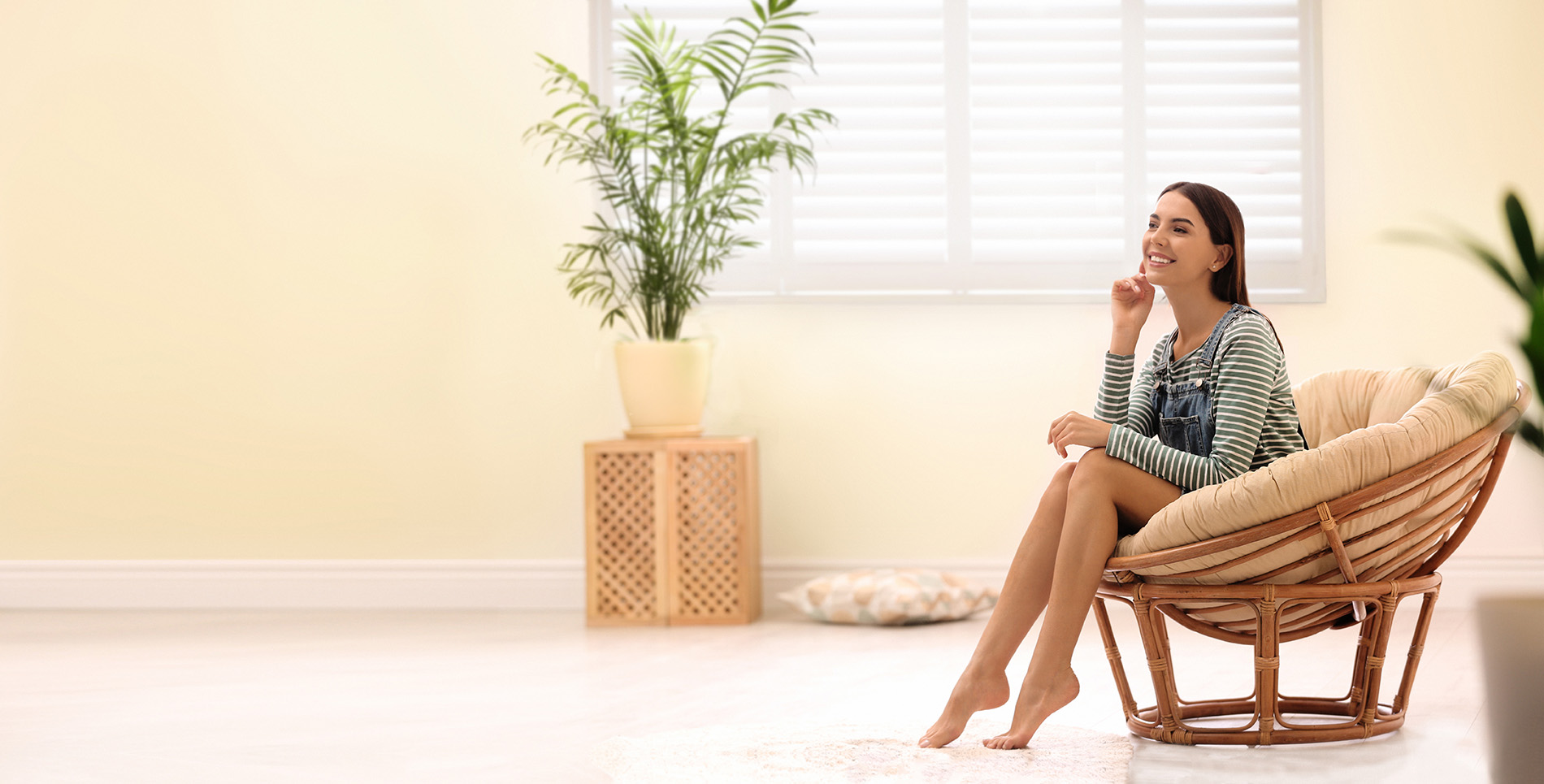 Get in touch today!
Why not contact your local Shuttercraft?