What are square bay window shutters?
Square bay window shutters are specifically designed to work in a square-shaped bay window.
Here, we'll explore square bays in detail, looking at the definition and design of a square bay, how square bay designs differ from other angled bay window styles, and a range of shutter styles that work incredibly well in this style of window.
What are square bay windows?
A square bay is a window style that protrudes from a property, creating additional floor space and offering a wider view, compared to a flat window that sits flush with the wall.
A square bay has three faces joined at 90-degree angles.
Generally, a square bay will have a slanted roof – often tiled to match the property's roof and other home features.
The windows that make up a square bay tend to be either traditional sash units (often the original ones installed in the home) or more modern casement windows.
Ordinarily, the central window that sits parallel to the wall is fixed, with no opening section.
If sash windows are used to make the square bay, they will usually feature a lower section that slides upwards.
If casement windows have been installed, the upper section usually opens outward to let fresh air into the house.
The side windows that sit at a 90-degree angle connecting the central window to the house will almost always match the style of the larger middle window.

Read more about boxed bay window shutters here.
How do square bays compare to other bay windows?
Square bays have several features that make them unique compared to other bay window styles.
A wide view
Square bays meet the wall they protrude from at 90 degrees, which means you get a full side-to-side view outwards if you stand or sit in the bay.

This wide panoramic view is part of what made square bays so popular. Not only do you get a great view of whatever your house looks out onto – but you also benefit from the sun as it works its way across the sky.
A pitched roof
The roof style is the thing that usually separates box bays and square bays.
While a box bay tends to have a flat roof, square bays usually have a pitched roof, meeting the property at a more gentle angle.
This roof section will usually match similar roof sections – either on the main house itself or on outbuildings like garages, orangeries, and porches.
90-degree angles
A square bay has three window faces. Each joined at a 90-degree angle.
This can make a square bay look like it stands out more than other bay window styles – because other styles tend to have smaller side windows at a more gentle angle.
Do plantation shutters work in square bays?
Plantation shutters are a perfect match for square bays.
Whichever gorgeous shutter style you choose for your room, it won't just enhance the style on the inside, it will also add masses of kerb appeal too. Unlike curtains, shutters look just as good outside as they do inside.
Shutters also have a benefit that many people don't consider – floor space. While curtains will often hang lower than your windows, shutters are fitted perfectly to the frames of your bay windows – freeing up floor space for furniture that would not be practical.
What kind of shutter style suits a square bay?
A range of shutters looks fantastic in a square-shaped bay window.
The key to choosing the right one for your home is considering the style of your interiors and windows – then picking the shutter style that complements the look.
Cafe-style shutters
Cafe-style shutters can look fantastic in a square bay.
Sometimes known as 'continental' or 'Parisian' shutters, this design covers just the lower section of the window and can sit perfectly under any check rail or horizontal feature in your window.
One of the main benefits of a cafe-style shutter in a square bay is that it offers exceptional privacy from eye level – but still allows plenty of natural light into the room.
Full-height shutters
Full-height shutters are a striking, eye-catching addition to a square bay.
In terms of privacy, a full-height shutter is very difficult to beat – but when the sun is shining, you can open them fully and enjoy the daylight.
Tier-on-tier shutters
Tier-on-tier shutters offer something of a best-of-both-worlds – combining the optional privacy of full-height designs with the flexible option of just opening individual top and bottom sections so you can control light and privacy.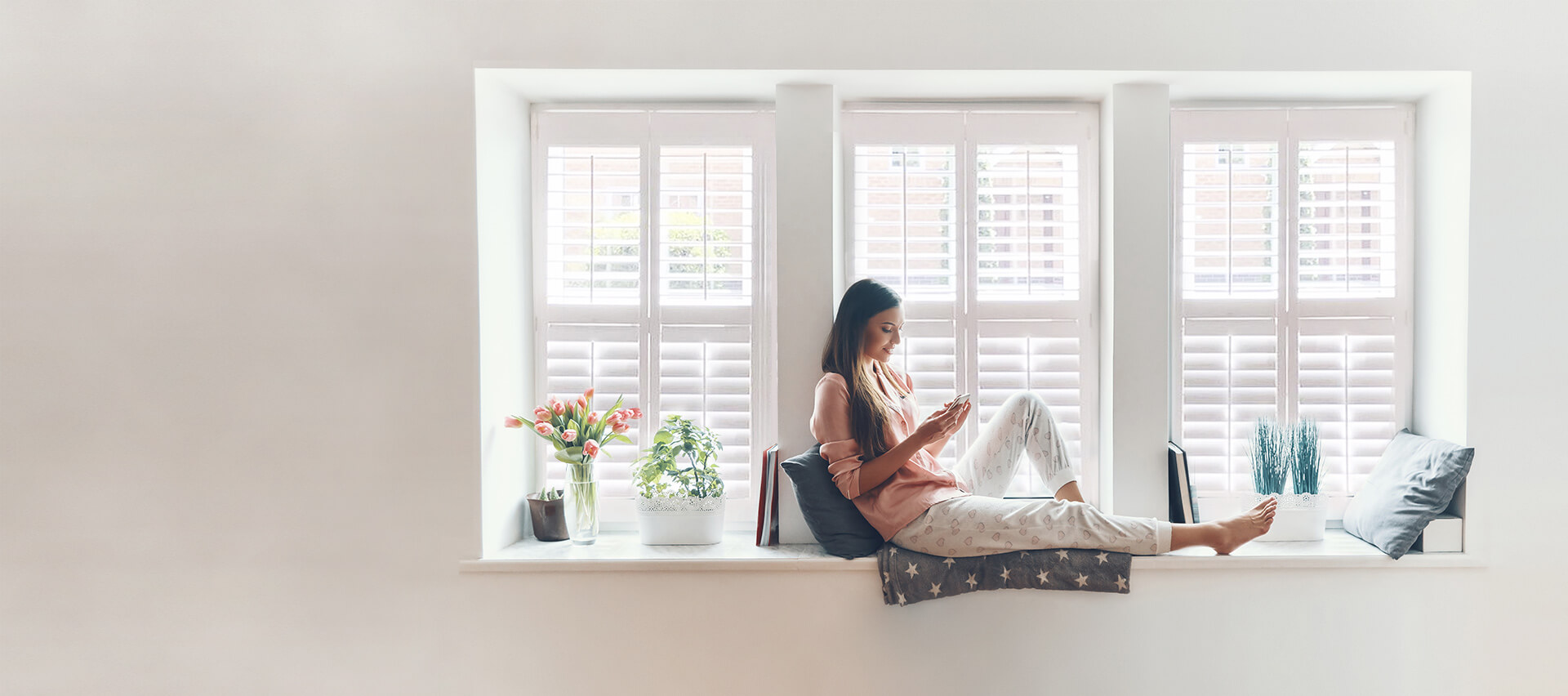 Discover our shutters
Why not contact your local Shuttercraft?
How to measure wooden shutters for bay windows
It can be very tricky to measure shutters for bay windows – so it's important to be 100% confident about what you're doing if you measure for DIY shutters.
Usually, measuring the actual window casements or frames is fairly easy – but when installing shutters, you must factor in the space needed for the framework and any opening sections. If you don't, you could end up with bay window shutters that won't open fully or collide with one another when they do.
A professional measuring and installation service makes Shuttercraft stand out from the crowd – and it offers complete peace of mind that your shutters will look fantastic and work flawlessly.
Would you like to hear more about bay window shutters?
If you have a square or box bay window in your home and you're considering shutter styles to complement it, get in touch!
When you do, you won't be talking to a salesperson – you'll be talking to a shutter design expert who's helped thousands of customers choose shutters that are exactly right for their homes.
We'll talk you through what's possible and the different style options we can provide – then we'll chat about a convenient time for a measurement visit.
When we visit, we'll bring samples for you to look at – so you can envisage how your rooms, windows, shutters, and accessories will all look together.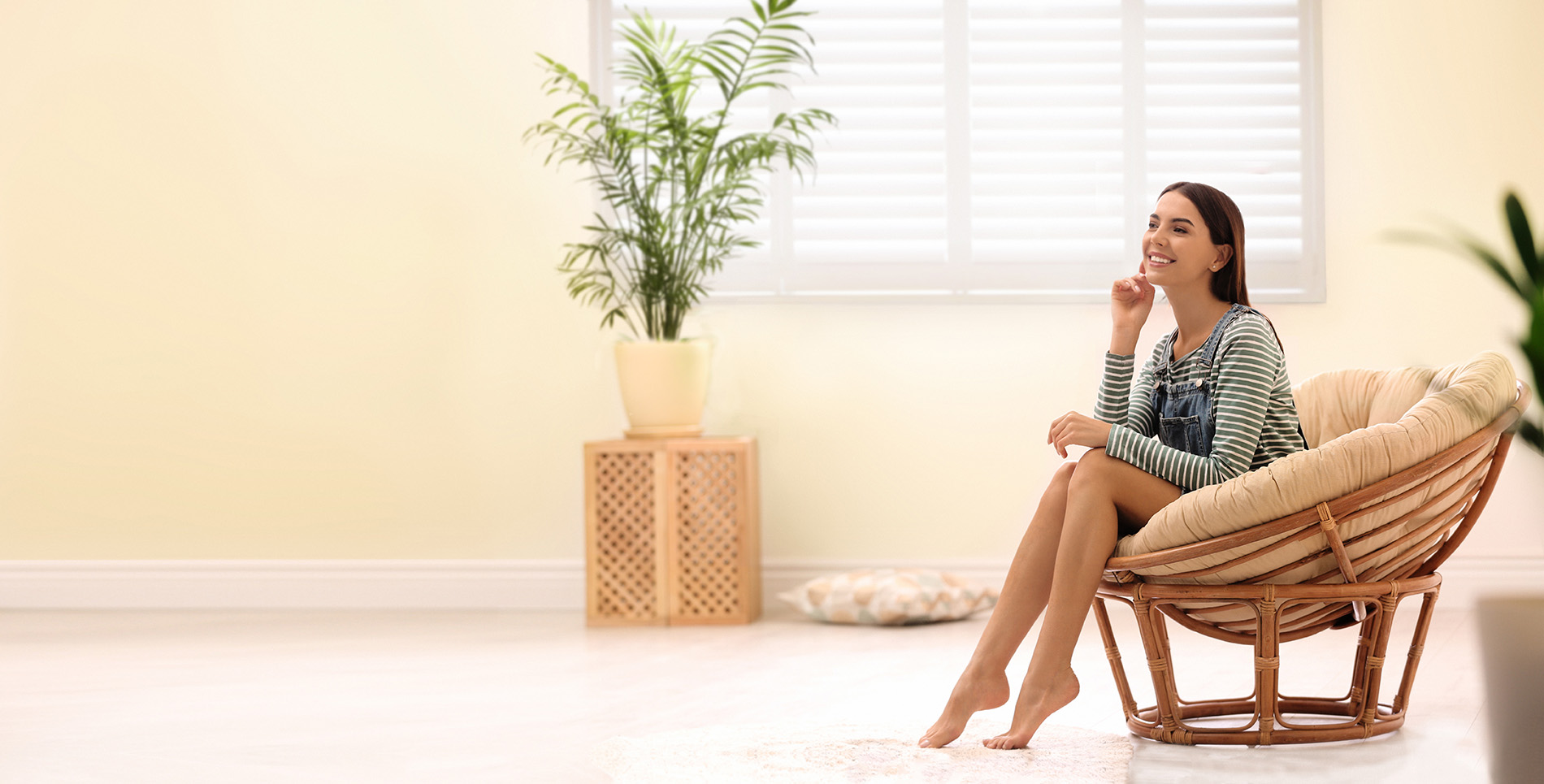 Get in touch today!
Why not contact your local Shuttercraft?