Living room shutters will transform your space

Living room shutters are the perfect solution to create a relaxing atmosphere. The ultimate solution to light control and privacy – made-to-measure to suit your style and décor. You deserve a place where you can relax and unwind.
Lounge shutters bring a whole new feel to a living space – just the right amount of light and privacy while you put your feet up.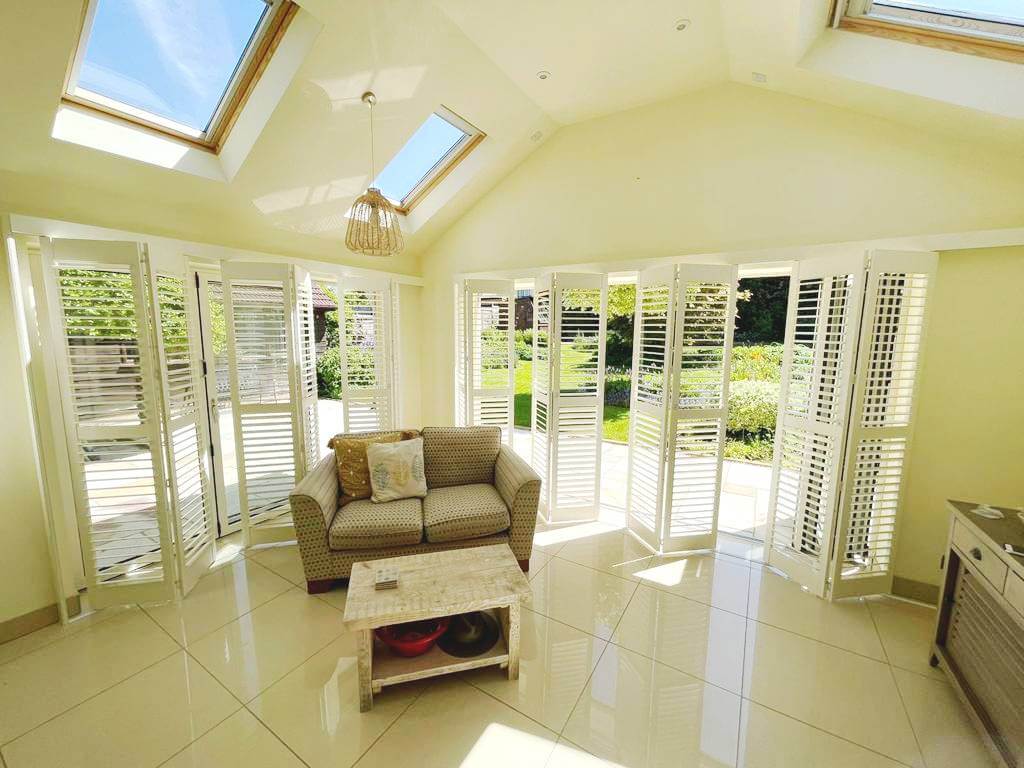 In most homes, the lounge or living room offers a view over the front of your property. This is ideal if you like to watch the world go by – but it often means you have to compromise between having a bright living space while not being too overlooked.
With shutters on your living room windows, there is no compromise. Each panel can be individually controlled – with slats that can be angled perfectly to let the sunshine in without feeling like you're on show while you relax.
Of course, every home is different – and the Shuttercraft range reflects the fact that your space is unique.
Would you like full-height window shutters that can be completely closed to dim the light and create a snug living room?
No problem. Alternatively, perhaps you'd like half-height cafe-style shutters that offer privacy with a continental feel – again, no problem.
There are shutter styles for every taste and home in our extensive range. The question is, what kind of look would you like for your home?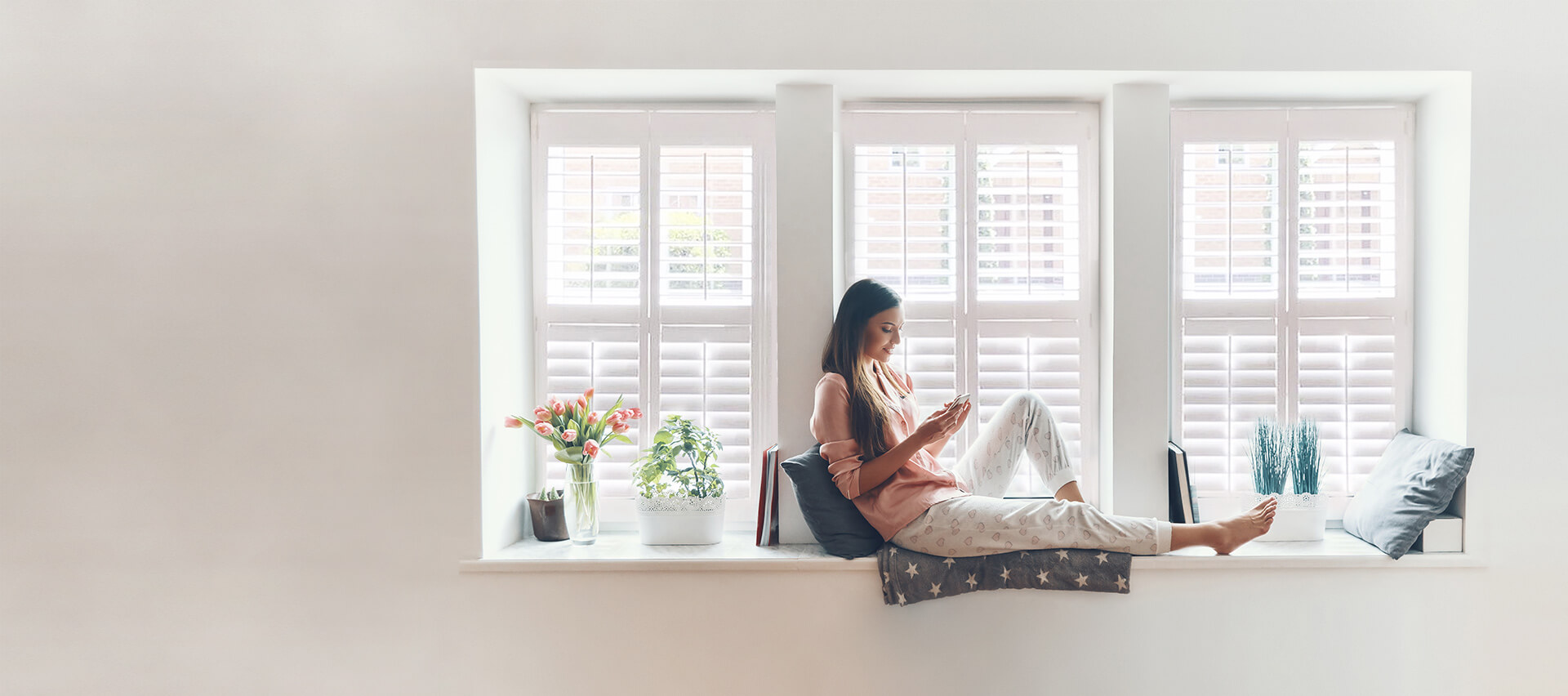 Why not contact your local Shuttercraft?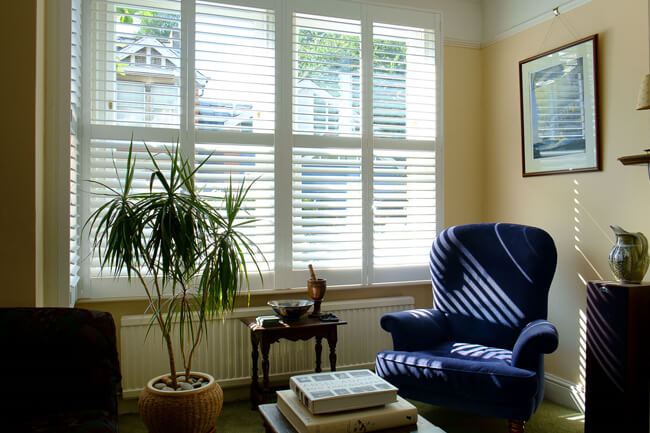 Living room window shutter styles that offer outstanding light control
You don't need reminding that the UK weather can feel ever-changing! Although curtains and fabric blind often look good, they make it difficult to deal with changeable natural light conditions.

During the summer months, curtains need to be pulled partly or wholly closed to avoid glare – but through colder winter months, shutting them early can feel like you're closing the world out entirely long before evening time.
With plantation shutters, you get the best of both worlds. Shutters can be angled to give you almost endless configurations.
Panels on the top half of your windows can be tilted to suit your desired daylight level – while shutters on lower panels can be used for your privacy control.
Made-to-measure living room plantation shutters
We don't sell off-the-shelf shutters. When you order new window shutters from Shuttercraft, we start with a technical survey and detailed measurement of your windows.
For our customers, this means two things – firstly, your made-to-measure shutters will be a perfect fit – and secondly, you'll have the opportunity to talk in person to design experts about the styles, shapes, designs, and different colours that will work for your home.
If you're looking for a window covering with unbeatable kerb appeal, made-to-order shutters are tough to beat.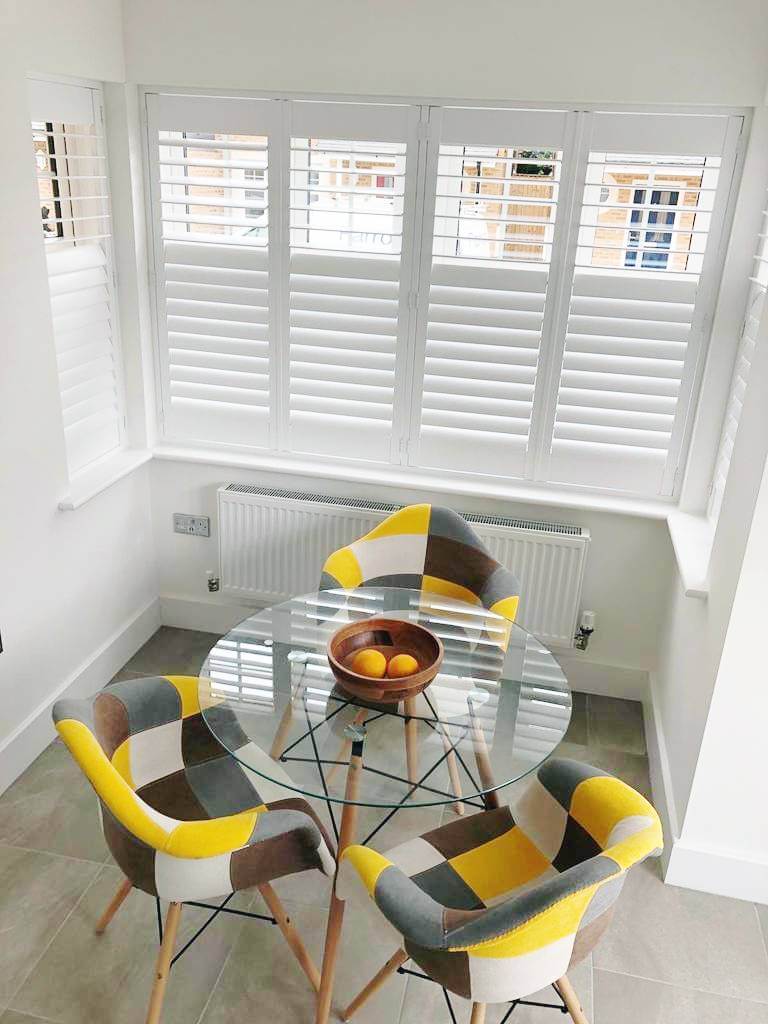 Living room shutters that are easy to clean and maintain
Just as bedrooms and kitchens are essential rooms in the house, living rooms are a social hub in a home where family or guests can spend time together. The trouble is, this also means living rooms tend to be one of the dustier areas of a house – and curtains often act as a trap for all that dust.
While a fabric window covering is challenging to keep clean and dust-free, living room shutters couldn't be easier. With a quick wipe with a cloth or a glance from a feather duster, your shutters look their best!
Living room window shutter style guide
As we see from our gallery, our shutters are endlessly versatile – looking just as at home in traditional low-ceiling period properties as in contemporary apartments and modern townhouses.
From large full-height bay windows to small side windows, shutters provide a timeless look that can either blend in with your current décor or accent the room beautifully with a contrasting colour.
Colours to match all living rooms
Different rooms and styles suit different shutter colours – but don't worry; when we say we've got a colour that will work with your room, we mean it.
All our shutters are available in a range of popular colour options – and many of the living room shutters available can be matched to your custom colour.
Of course, since most of our range is made from attractive hardwood, you may even choose from one of our many stain options – giving a beautiful natural look.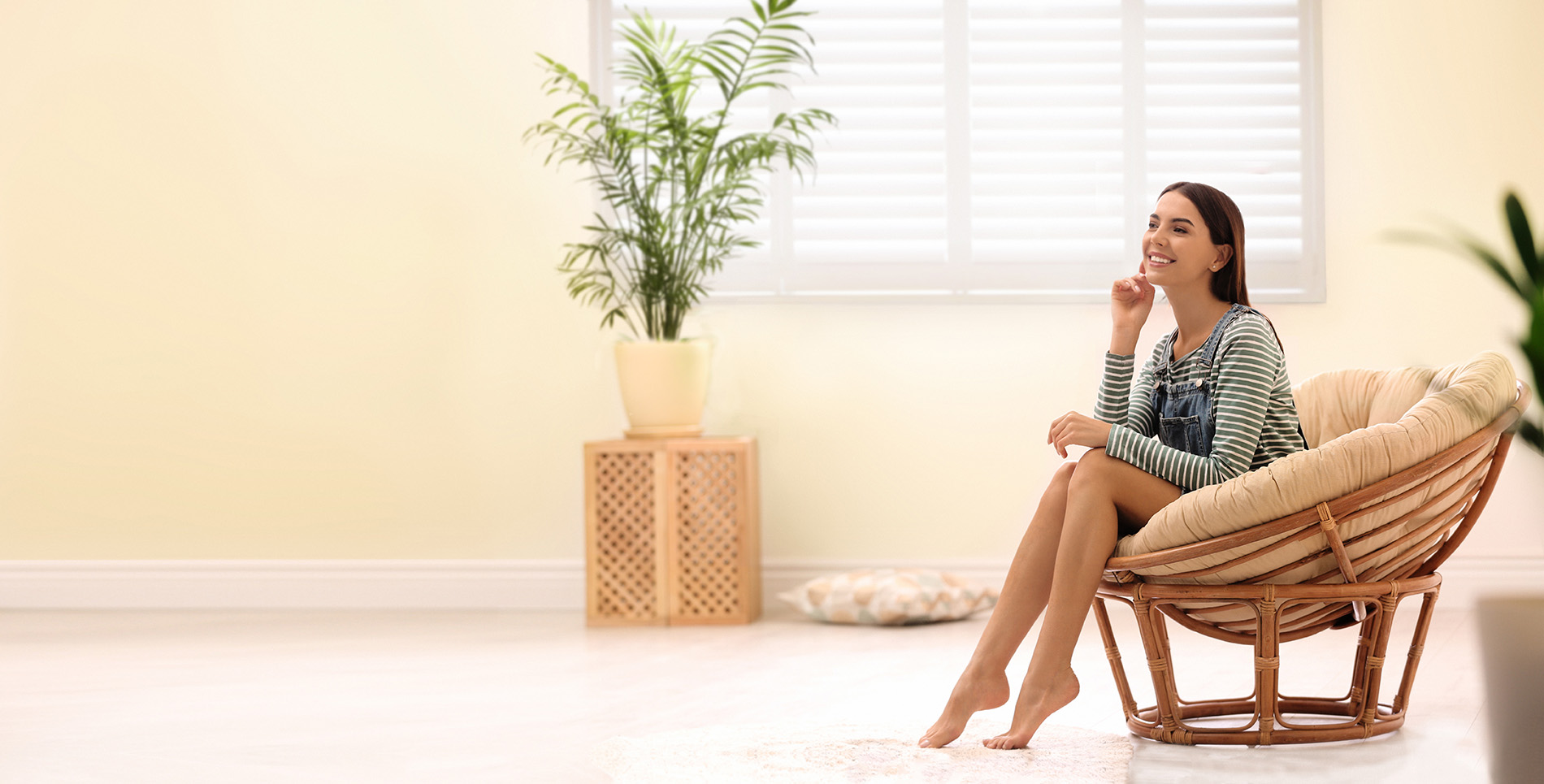 Get in touch today!
Why not contact your local Shuttercraft?