Plantation shutters made to measure for patio doors
Millions of properties around the UK have French doors or sliding patio doors – a beautiful feature that lets light flood into your home. Door shutters complement French doors perfectly, letting you control sunlight and privacy in your room without compromising style.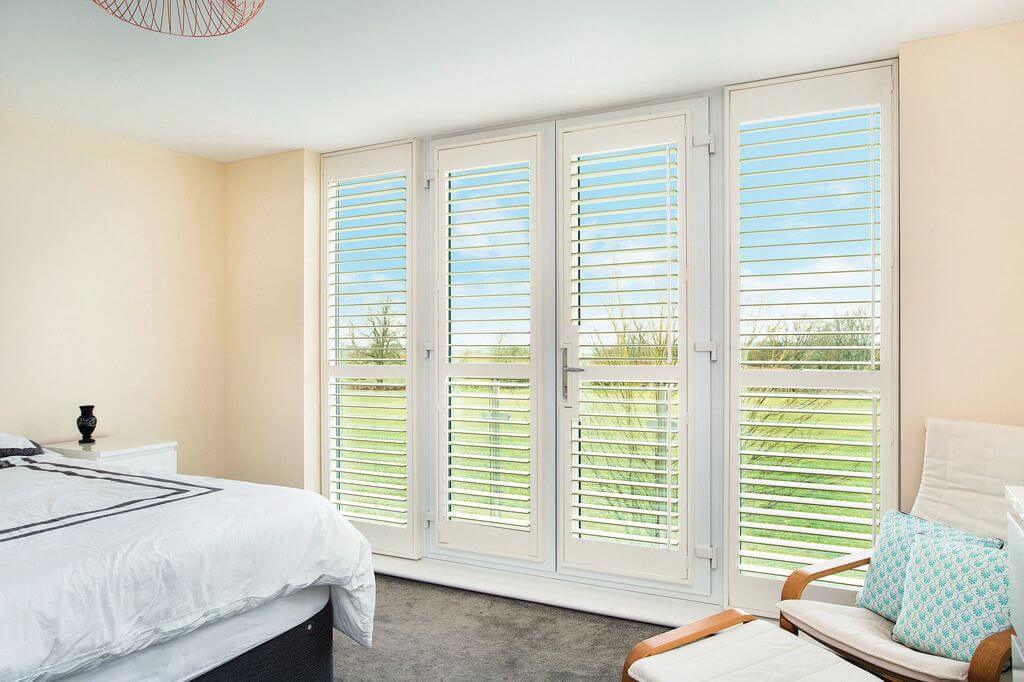 French door shutters are attached directly to the doors themselves - giving you access to the handle and locks, so the function of the door isn't compromised.

The quick and simple louvre controls make shutters a beautiful and practical solution for controlling the light - no matter how large your windows are.
Made-to-measure
Fixed directly to the door
Control the light
Easy to wipe clean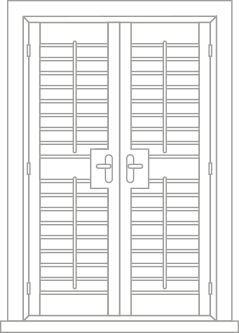 Light control and privacy for French doors
The appeal of French doors is undeniable – they let the natural light flood your home, breathing life into your room and giving an open, airy, and fresh feel.
The trouble is, not everyone wants their home permanently open to sunlight and the gaze of passers-by.
With this in mind, a window dressing is essential – after all, privacy is integral to settling down, putting your feet up, and relaxing.
Curtains or fabric blinds are one option – and while they shut the world out effectively, they're not very flexible – and trying to close them just enough to take the glare off the sun can be frustrating!
New shutters offer the best of both worlds.
You can quickly adjust the louvres to reduce the bright glare in your room without shutting the light out completely.
Of course, you can do precisely the same to get the right level of privacy, too – just angle the slats until you've got the right balance of light and shade from the outside world.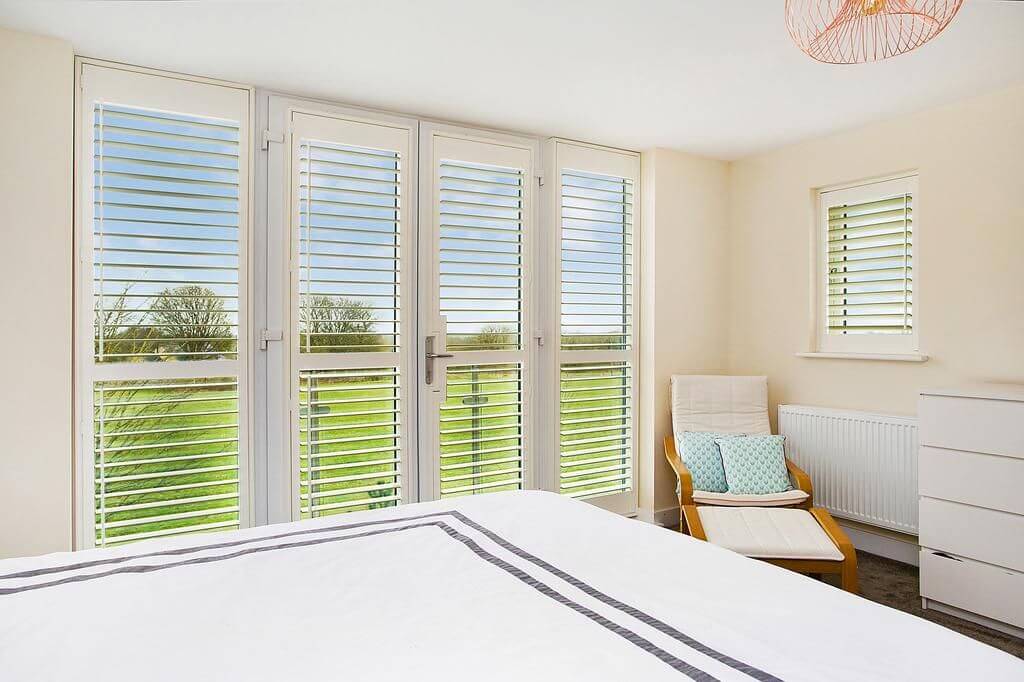 Made-to-measure shutters for your French doors
At Shuttercraft, we don't do 'off-the-shelf' products.
Every French door shutter we install is designed and manufactured to suit customers' requirements.
Our reputation for accuracy and precision starts when we visit your home to measure your patio door shutters.
We'll walk you through all of the design options available – then take all the measurements we need to draw up the detailed manufacturing plans.
We can account for virtually anything – unique shapes, folding and cut-out areas for door handles, mid-rails that reflect your window designs – and much more.
Our shutters are manufactured in state-of-the-art facilities using high-quality materials and traditional carpentry methods.
The solid hardwood panels are milled and dried – then stored in a specialist temperature-controlled environment to reduce the chances of warping or imperfections.
At every step of the design and build process, your shutters will be carefully inspected to ensure they're up to our exacting standards.
When the full-height shutters for your French doors are ready and delivered to your local Shuttercraft, we'll organise an installation date – then your room transformation can begin!
Trusted window shutter service
It's not just about our impressive range of shutter styles and materials. It's as much about how we take care of you, from the first contact to the finished result.
Customers trust us all over the UK to provide a friendly, dependable service.
Continuing the look around patio and French doors
Shutters on French doors look stunning – but to take your interior design look to the next level, we can provide matching shutters for surrounding windows too.
The size or shape of the other windows in your room doesn't matter – we'll be able to continue the look, perfectly matching colours, louvre sizes, and any mid-rails you'd like.

Whether you need small shutters to complement your patio doors – or full-height shutters for floor-to-ceiling windows, we can provide statement shutters that perfectly tie your look.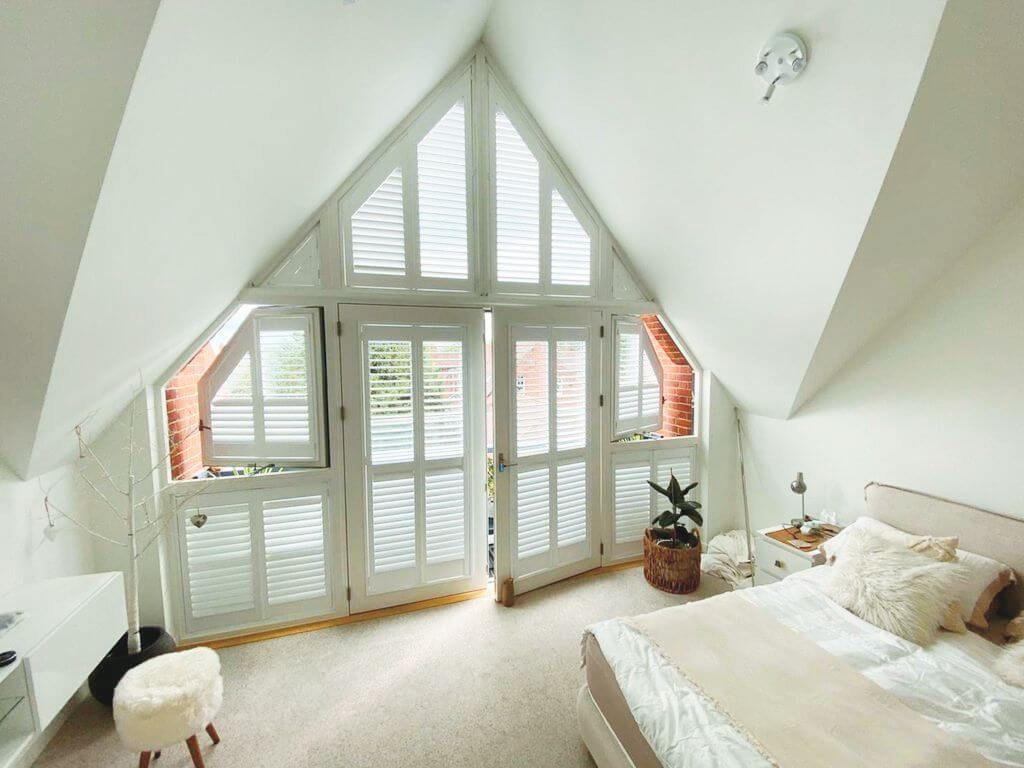 Patio door shutters are easy to clean and maintain
Although curtains and blinds can look attractive in your home, they can be highly impractical to keep completely clean and dust-free – usually needing costly specialist cleaning after being taken down.
With shutters, cleaning and maintenance become a two-minute job.
With the flick of a duster and a glance over with a damp cloth, your shutters will look as good as new.
Shutters also prevent hidden dust from building up – as it often can in fabric window dressings.
Dust allergies are extremely common here in the UK and can contribute to breathing difficulties and disturbed sleep.
Shutters give dust and other airborne allergens nowhere to hide – even if you've got full-height shutters, a feather duster makes it simple to reach the top!
Water-resistant French door shutters
Natural hardwood shutter panels look beautiful – but they're not always the best option in rooms with moisture in the air.
Therefore, our Java range is the perfect solution if you're considering French door shutters in a kitchen or other potentially humid room.
Our water-resistant Java shutters are constructed using ABS – but our careful eye for detail means they look virtually identical to hardwood shutters.
The result? Stunning shutters for French doors that will stand up to use in a busy kitchen, a steamy bathroom, or even around a hot tub or pool.
French door shutters with a custom paint option
Experience tells us that no two homes are the same.
Today, an almost endless palette of paint colours is available – before you even consider different wallpaper patterns and prints.
At Shuttercraft, we can make your shutters as unique as your home.
Our custom colour option lets us match or accent millions of different tones and shades.
Pale whites and cream colours are some of the popular we provide – but at the other end of the spectrum, we can just as easily create rich browns, solid slate greys, or a deep contrasting black.
If you'd prefer a natural wood stain, we offer that too – and when we visit, we can help you find a stain colour that matches fixtures, fittings, or furniture in your home.
Shutter styles that add a layer of insulation to French and patio doors
Patio and French doors are a beautiful feature in your home – but no matter how new they are, they will often impact your energy bills.
The glass allows sunlight and heat into your home – and even the latest technology won't stop some heat from escaping on a cold winter evening.
This is where shutters are unique as window dressing. Our plantation shutters are 'thermally dynamic', deflecting heat rather than allowing it to pass through.
You can angle your slats in the summer to escape the sun's harsh heat.
Equally, when the temperature drops, shutters will help you keep all the warmth locked inside your home – helping to limit energy costs and keep your space comfortable.
Expert fitting, that's right first time
We live in an age where making flat-pack furniture is second nature to many of us – but don't be fooled; measuring, assembling and fitting French door shutters requires different knowledge, tools, and expertise.
You might be able to go back to step one with a wardrobe or bookshelf – but fitting French door shutters will require careful mounting of each large shutter panel, alignment of door handles and a mid-rail, and accurate placement of permanent fixtures and fittings.
All our shutters are fitted by experienced shutter experts – each with an exact eye for detail and experience with large installations.
Of course, we also take pride in our fitting work, ensuring your home is spotless when we leave, taking all our packaging with us.
Don't be tempted to cut corners – we guarantee precision, excellent service, and a fit that's right the first time.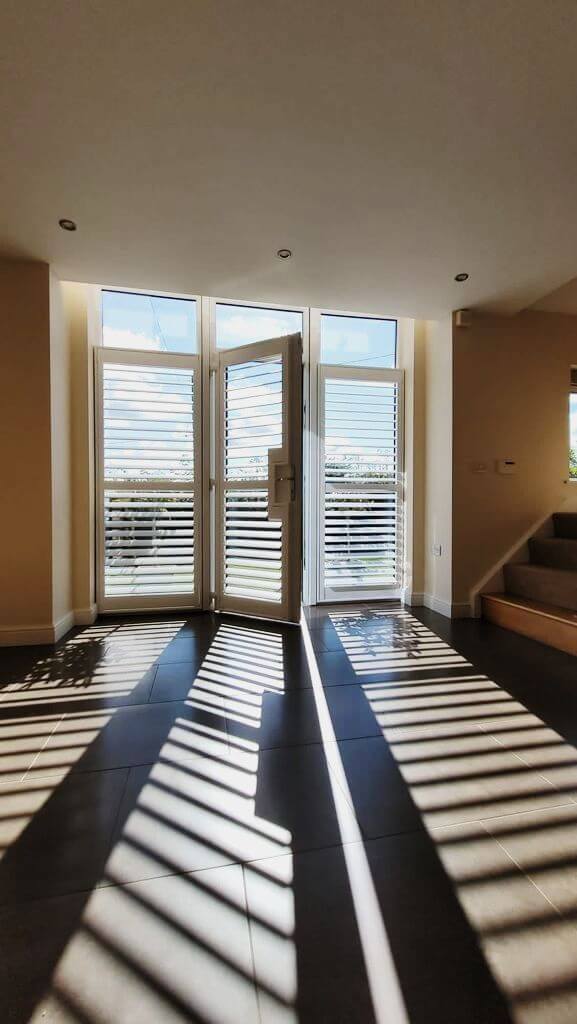 All our French door and window shutters have a 10-year warranty
Our shutters are made-to-measure using sustainable hardwood – and while the quality of our materials and manufacturing processes is second-to-none, we understand that natural wood can occasionally develop slight flaws over time.
This is why we created The Shuttercraft 10-Year Warranty.
When we've fitted your made-to-measure shutters, we want you to enjoy them with an absolute peace of mind.

If you run into any problems with materials, fitting, or operation – we'll do everything we can to put things back to perfect.
Would you like to hear more about French door shutters?
French door shutters require careful planning and design – especially since they add a little extra width to your patio doors.
For this reason, we'll come to your home and precisely measure it so you can be confident the result is flawless.
You don't have to worry, though – our visit is entirely obligation-free, and we don't expect you to decide on the spot.
We'll give you all the information and costs you'll need – then you can let us know if window shutters for your French or patio doors are right for you and your home!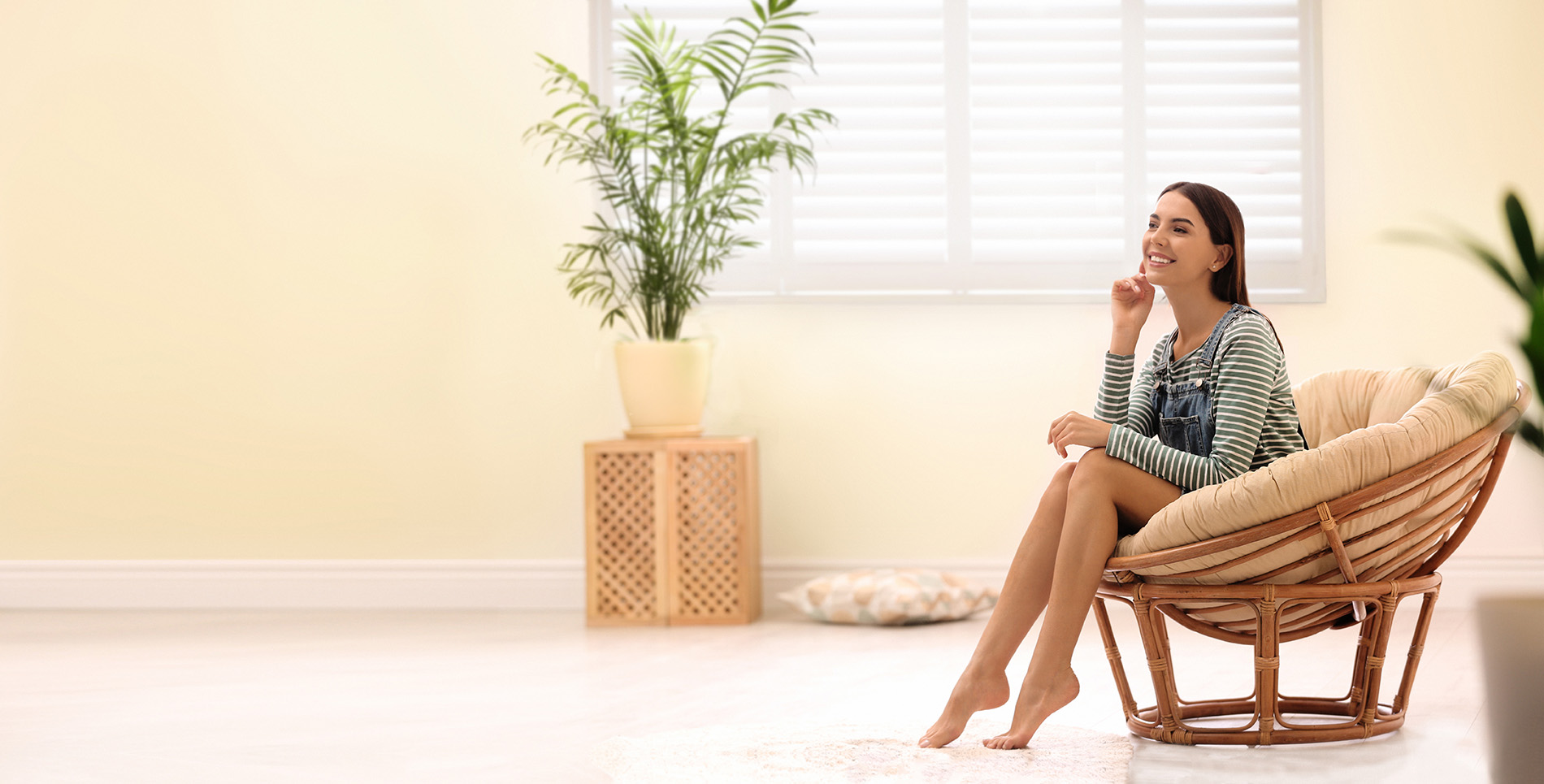 Get in touch today!
Why not contact your local Shuttercraft?