Bedroom shutters can transform your room
Bedroom shutters are the perfect option if you're looking for timeless style and ultimate light control. Our designs will complement any style and ensure a great night's sleep.
Made-to-measure plantation shutters can look breathtaking in any room – but it's in the bedroom that window shutters become more versatile than ever.
There's much more to a good night's sleep than just getting into bed, pulling the sheets around you and closing your eyes.
If you've ever had a restless night, you'll know that light, temperature, and privacy are all essential to waking up feeling well-rested.
If you want to create the perfect bedroom atmosphere, interior window shutters could be precisely what you're looking for.
Shutters offer ultimate bedroom light control
Between summer and winter, sunrise and sunset times can vary by over five hours – but our daily routines rarely allow such flexibility!
Taking control of the natural light is essential if you want the best night's sleep possible. Window shutters let you do exactly that.
You can use blackout shutters on bright summer evenings when you want to settle down for the night. You can also angle your louvres, so you wake up naturally with the rising sun.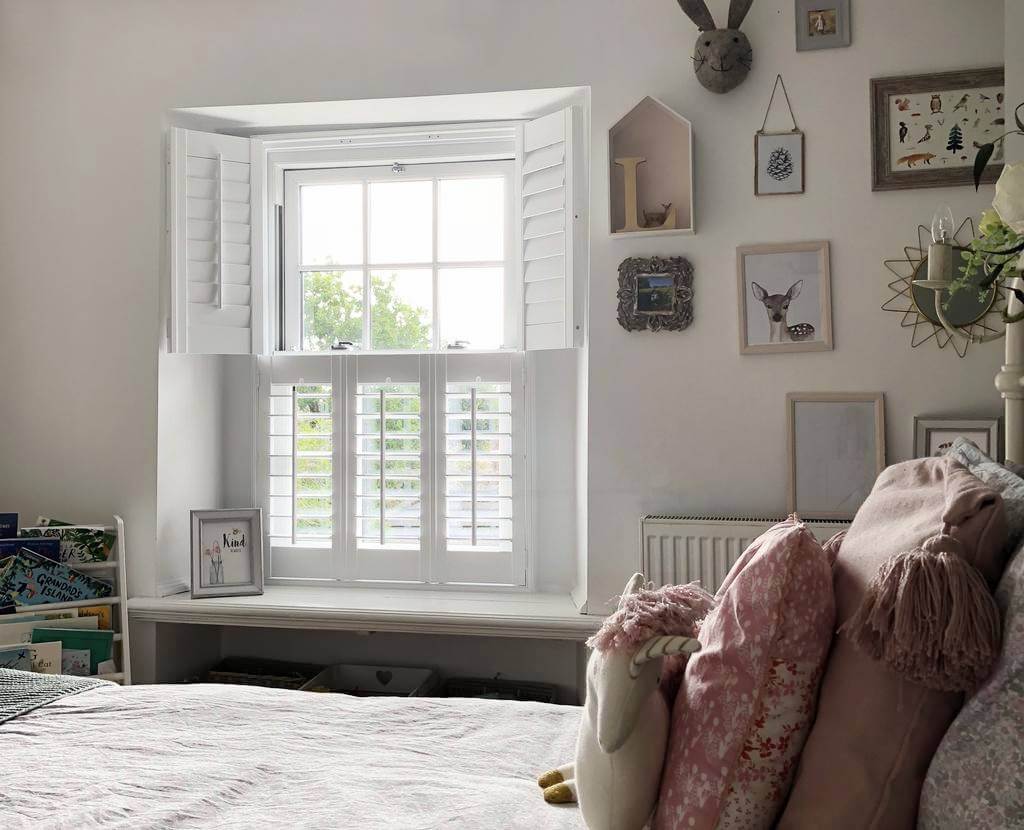 Shutters are a perfect solution for shift workers, too, letting you darken the room even in the height of summer.
Bedroom shutters are often far more effective than curtains or any other fabric window dressing – but if you'd like to take things to the next level, you may explore our range of room-darkening blinds and blackout blinds.
We really can make the light work for you!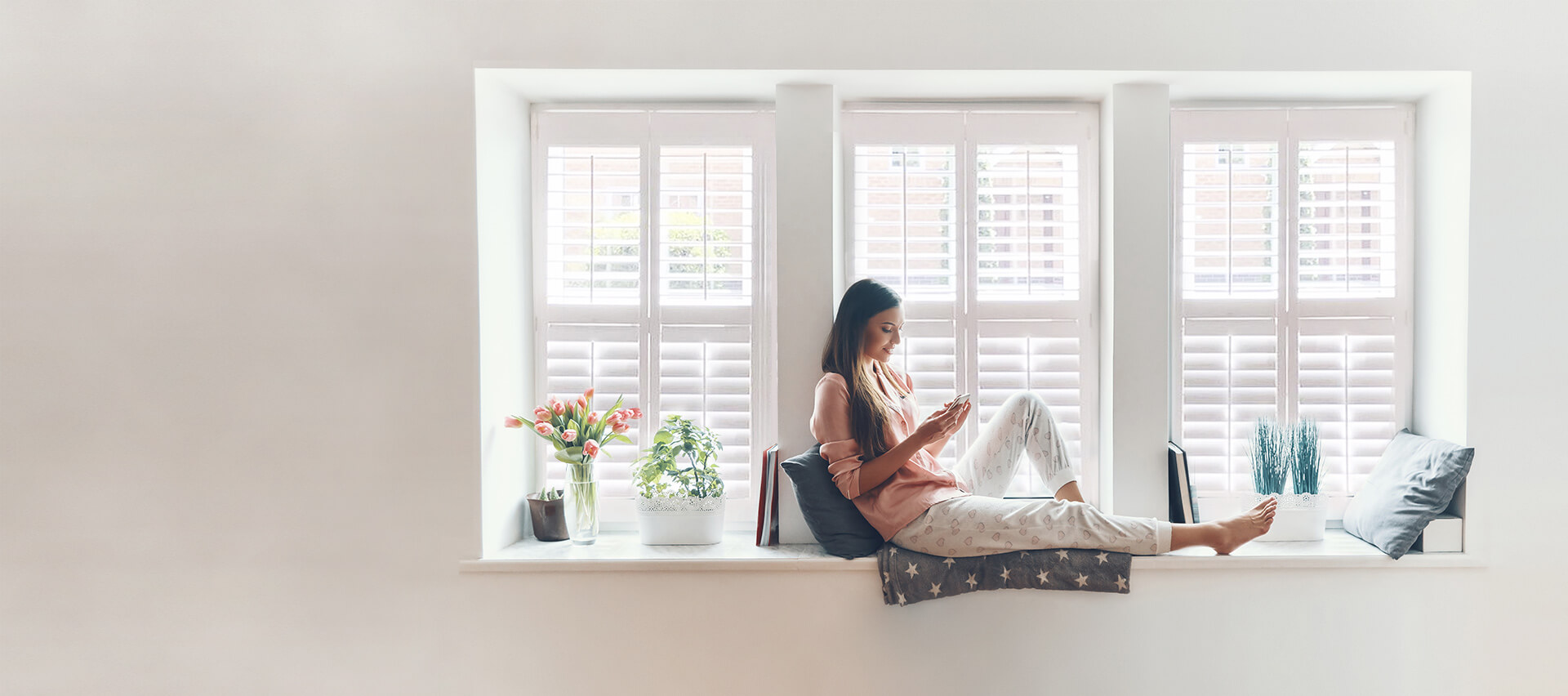 Why not contact your local Shuttercraft?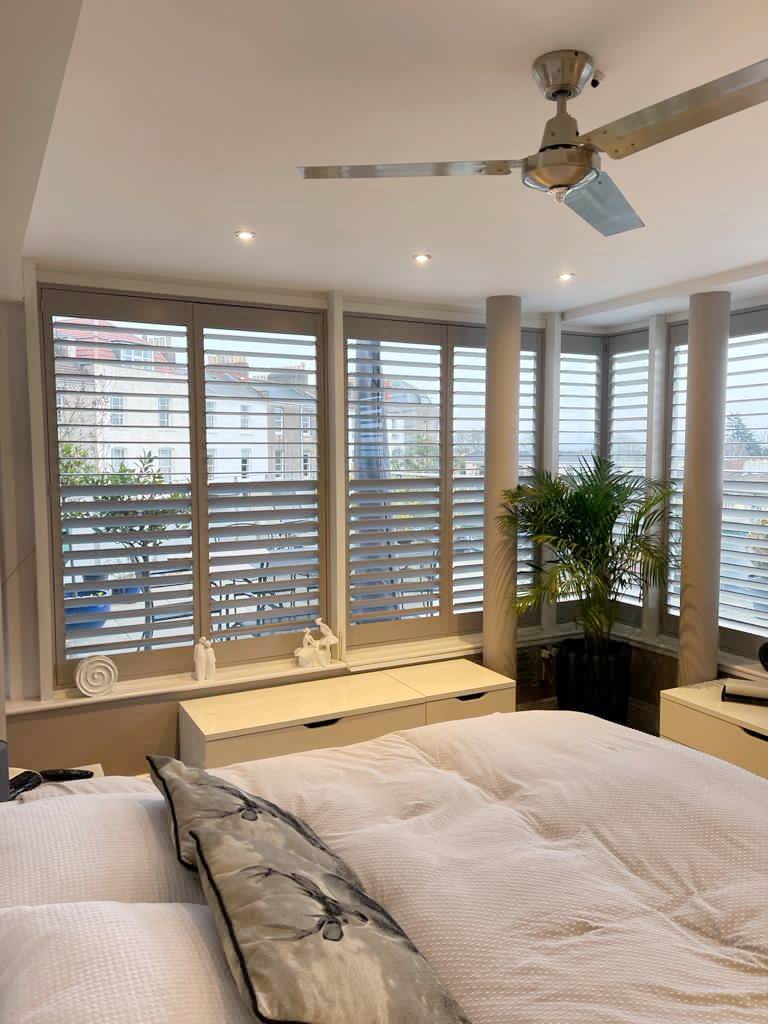 Bedroom shutters lock in the warmth
We don't have off-the-shelf bedroom shutters here at Shuttercraft. Instead, every shutter we provide is carefully made-to-measure – so you can be confident you're getting a high-quality product that'll last a lifetime.
Whether you're looking for full-height shutters to suit an impressive Georgian-style bay window – or smaller shutter panels that'll seamlessly blend in with your room, we've got shutter styles that'll suit you perfectly. 
If you decide that plantation shutters could be the right kind of window treatment for your bedroom, we're always happy to visit your home to conduct a technical survey of your windows.
At the same time, we'll be able to offer some interior design advice and talk to you about the different shutter panels, designs, colour options, and extras that might be useful.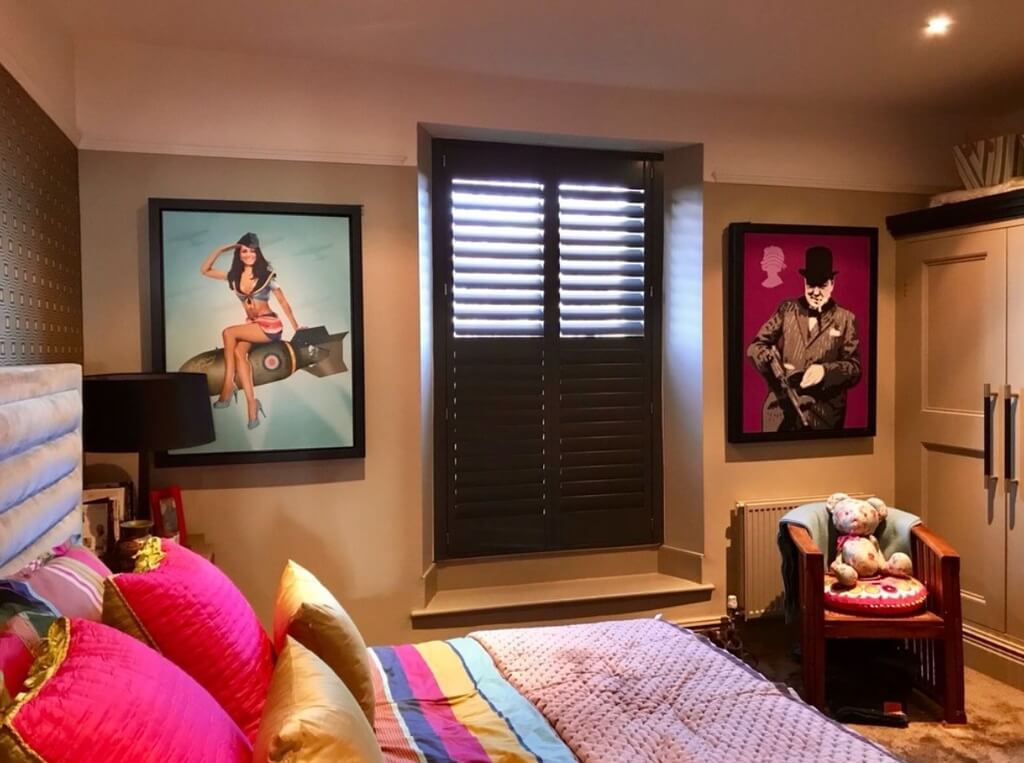 Bedroom shutter style and inspiration
It's no exaggeration to say that bedroom shutters can completely transform a room.
Although shutters are traditionally used as bedroom window dressings, your imagination is the only limit to what's possible!
Perhaps you could use full-height shutters as retractable room dividers? Or maybe shutters that fold or slide on a track could be used to create a wardrobe or dressing space?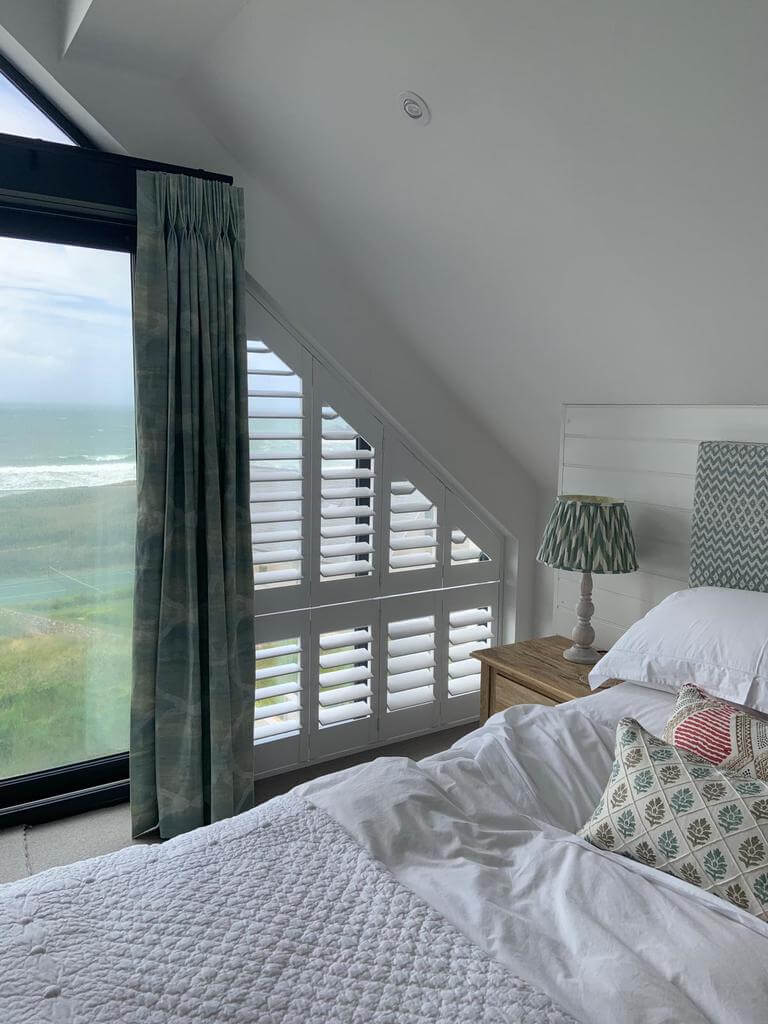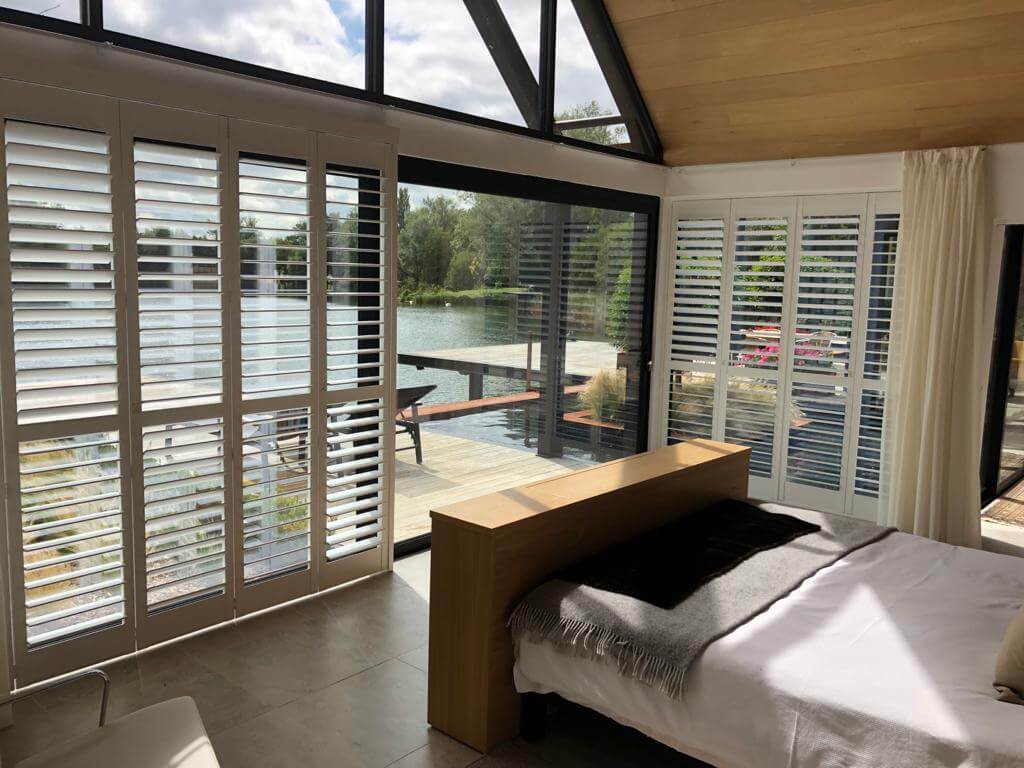 If you're in the mood for a style makeover, why not talk to our design experts about what's possible?
We've fitted thousands of bedroom shutters in an almost never-ending range of different room shapes and styles – so we're perfectly placed to show you what's possible!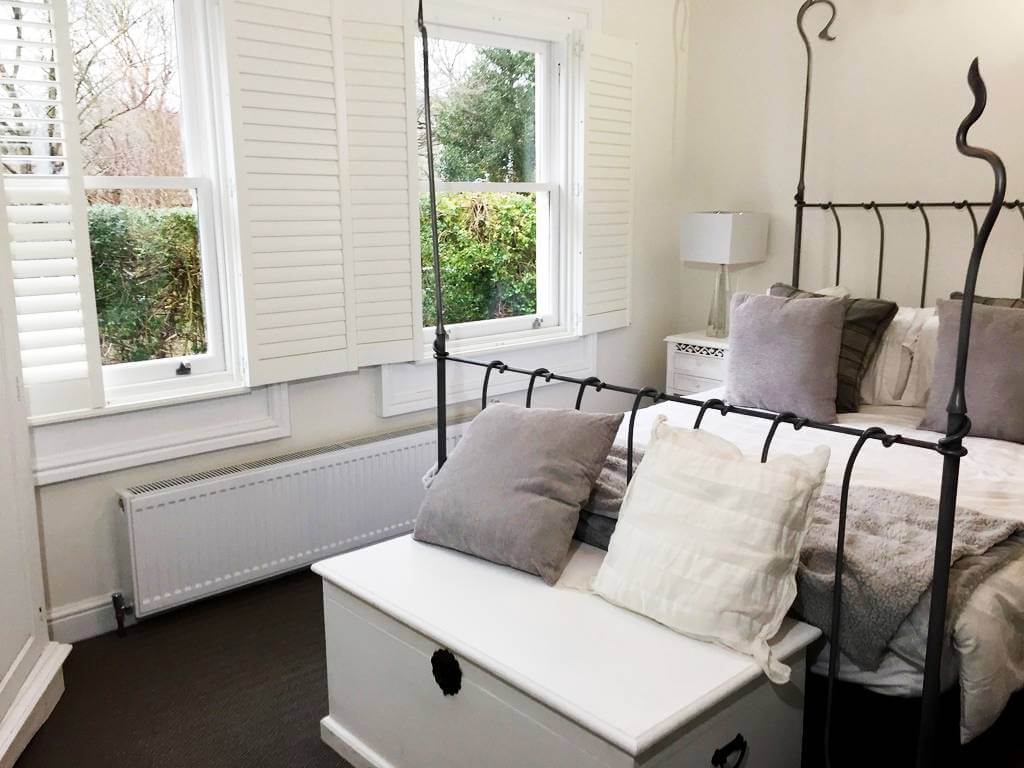 Window shutters add a wow factor!
Although curtains can look great inside your bedroom, they don't add to the look of your home to passers-by.
However, it's from outside your home that shutters look exceptionally stylish. 
Whether the slats are closed or left open, shutters speak volumes about your home – making your property look exceptionally well-finished and considered.
Of course, you can match your shutters to your home's distinct look too – from continental café style shutters that cover the lower window panes to full-height plantation shutters that can span floor-to-ceiling – there's a design that will make your home look unique on your street.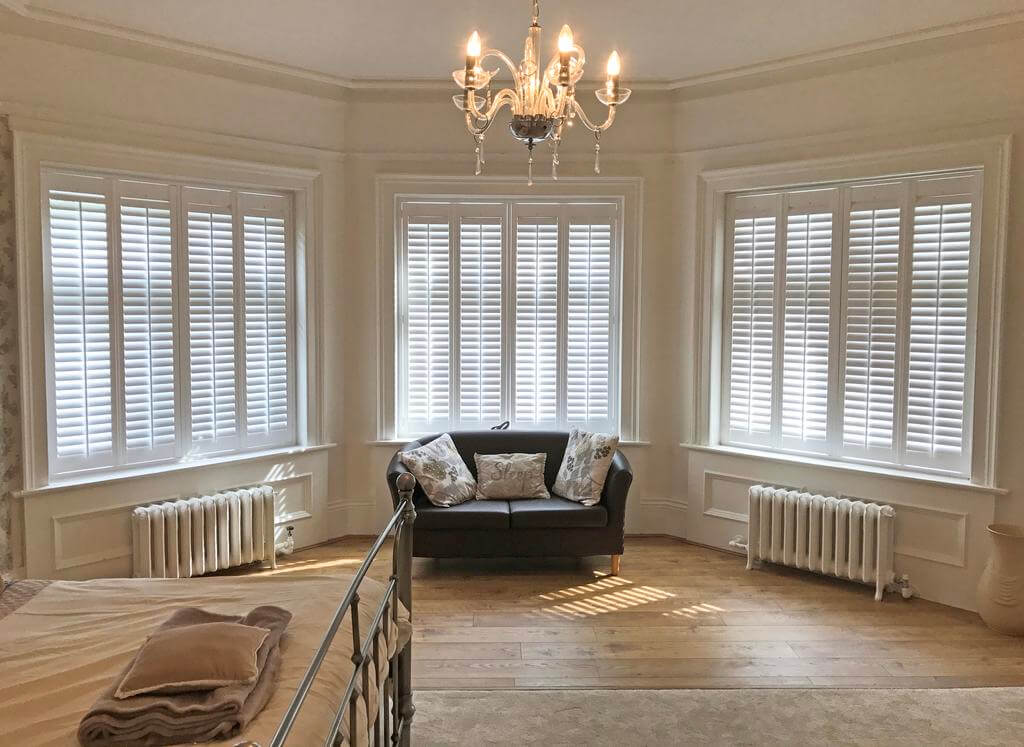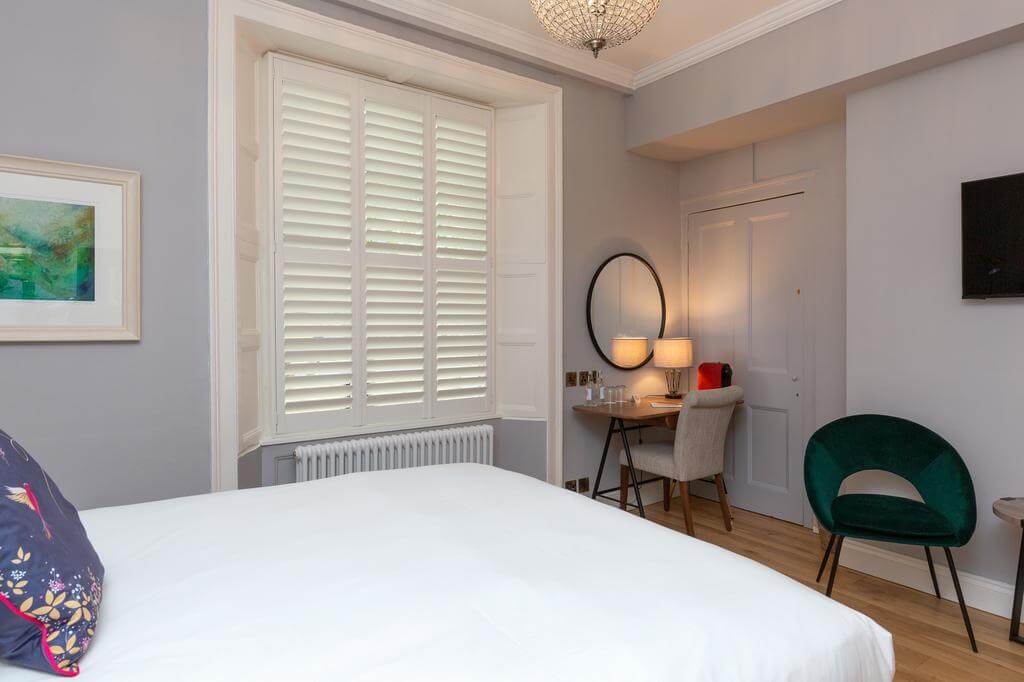 An unlimited range of shutter colours
When we say we've got shutters that perfectly match your bedroom, we mean it!
All our shutters are available in a range of popular colour options – and many of the shutters we provide can be matched to your custom colour.
From bright whites and warm ivory tones to deep moondust grey or matte black – you can decide whether you're like to match your decor or add a striking accent.
Of course, many of our hardwood bedroom window shutters already look beautiful – owing to the high-quality natural materials they're made from.
If you'd like to retain the natural wood grain, we've also got a wide range of stain colours – from bright French oak to timeless mahogany or dark teak.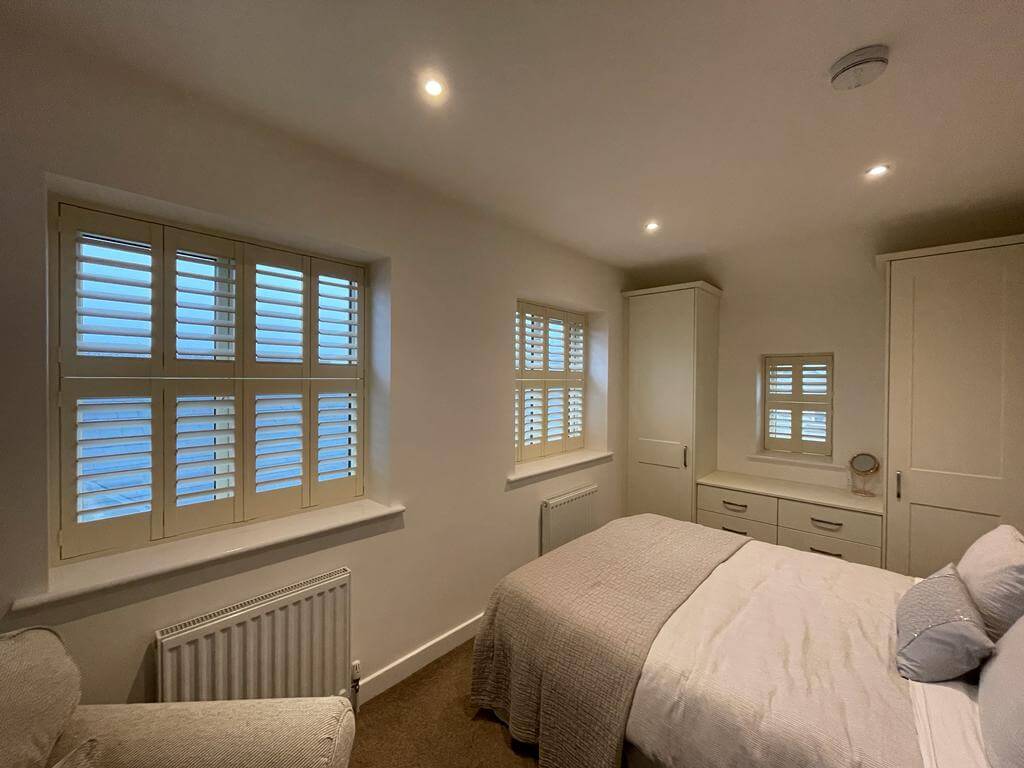 Our bedroom shutters are backed
by our 10-year warranty

Your bedroom shutters will come with The Shuttercraft 10-Year Warranty to offer absolute peace of mind.
If you run into any issues relating to the build quality, fitting or materials used, you can be confident that we'll do everything we can to put it right.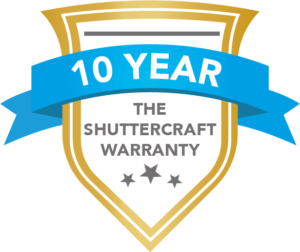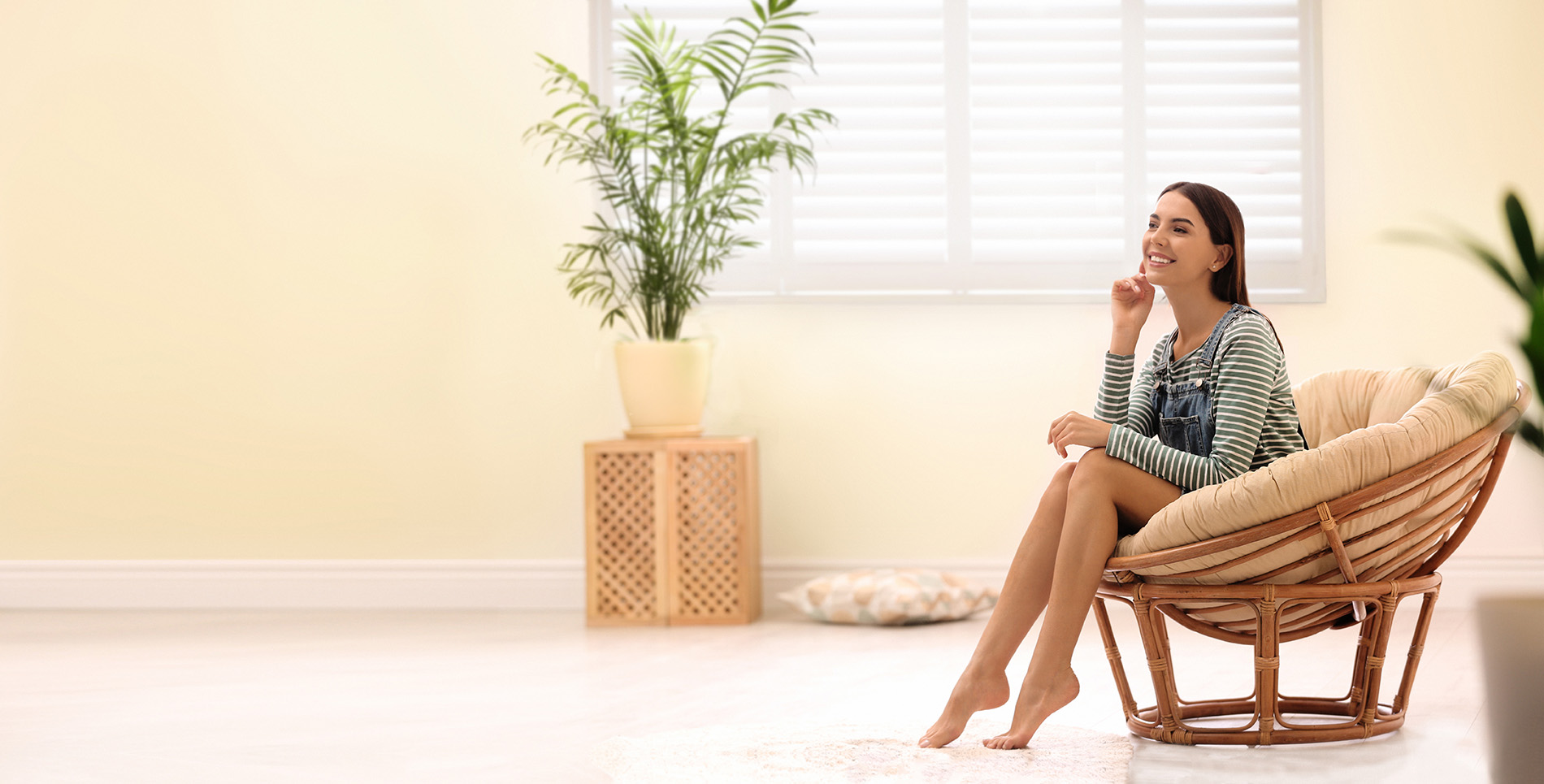 Get in touch today!
Why not contact your local Shuttercraft?