Shutters Great Baddow
Looking for window shutters in Great Baddow? Interest in Shuttercraft is growing throughout the area, including right here in Great Baddow.
We work with you to help discover the best styles to suit your tastes in interiors. Call us or email if you are wanting to rethink your interiors and breathe new life into the spaces around your home you love so much.
We provide quotes for all shutters and blinds absolutely free and without obligation, or pressure to buy, allowing you to choose the right solution for your home. Every single product is made-to-measure ensuring perfection for each customer, whether they are water-resistant ABS, starter level coated MDF or wooden shutters.
Shuttercraft offers a local service in and around Great Baddow including Chelmsford, Writtle, Maldon, Ingatestone, Margaretting and Witham.
Shutter styles to suit every room
See plantation shutters and the wide range of window shutter styles available today from your local Shuttercraft, and we're sure you'll find something to fall in love with.
Whatever the shape or size of your windows and openings, you can rest assured there will be a range of shutters to suit your interior.
Trusted window shutter service
It's not just about our impressive range of shutter styles and materials. It's as much about how we take care of you, from the first contact to the finished result.
Customers trust us all over the UK to provide a friendly, dependable service.
Discover stylish internal shutters in Great Baddow
Beautifully designed terraced houses in Great Baddow feature windows designed to make the most of sunlight, which quite simply looks amazing with plantation shutters. We have seen homes throughout Great Baddow suit full height and tier-on-tier wooden shutters, as they provide privacy from passers-by. Other benefits of shutters include thermal insulation, minimal maintenance and superior light control.
Whether you are looking for shutters for a home or business, you'll fall in love with shutters and blinds from your local Shuttercraft. We supply a broad selection of colours, styles, sizes and materials, so you be confident that our advice, based on your choices and requirements, will make light work of getting you the shutters to transform your space.
Plantation window shutters are a modish way to finish your home design and can be used in place of room dividers or covering a bespoke wardrobe space. Made-to-measure rather than being cut to size, each shutter and blind we supply is unique, as we know that true quality means products last longer, ensuring our customers are happy for years to come.
Why not call us today to book a survey and discover some of the best window shutters Great Baddow has to offer.
About Great Baddow
An urbanised village on the outskirts of neighbouring Chelmsford, Great Baddow has a population of over 13,000, making it one of the largest villages in the country. Its name is thought to have originated from the River Beadwan, the original name for the River Chelmer, which marks the northern edge of the village.
Great Baddow played a key role in the Peasants' Revolt of 1381, with rebellion leader Jack Straw gathering his "Men of Essex" in the village, before marching on London. Just outside of the village is the Great Baddow Mast, a Grade II listed building and the last remaining example of a Chain Home radar tower, an early home defence alert during the Second World War.
With the A1114 (Essex Yeomanry Way) running around the village and well connected via the A12to the east, Great Baddow is well connected via road, with rail connections available at neighbouring Chelmsford. Baddow Park House is an exclusive wedding venue to the south, situated in lush grounds and a beautifully restored country estate.
Shuttercraft Chelmsford only installs the very best shutters and blinds in Great Baddow itself and the surrounding areas. If you want to rethink your interiors and make the most of natural light in your home, why not pick up the phone and call today!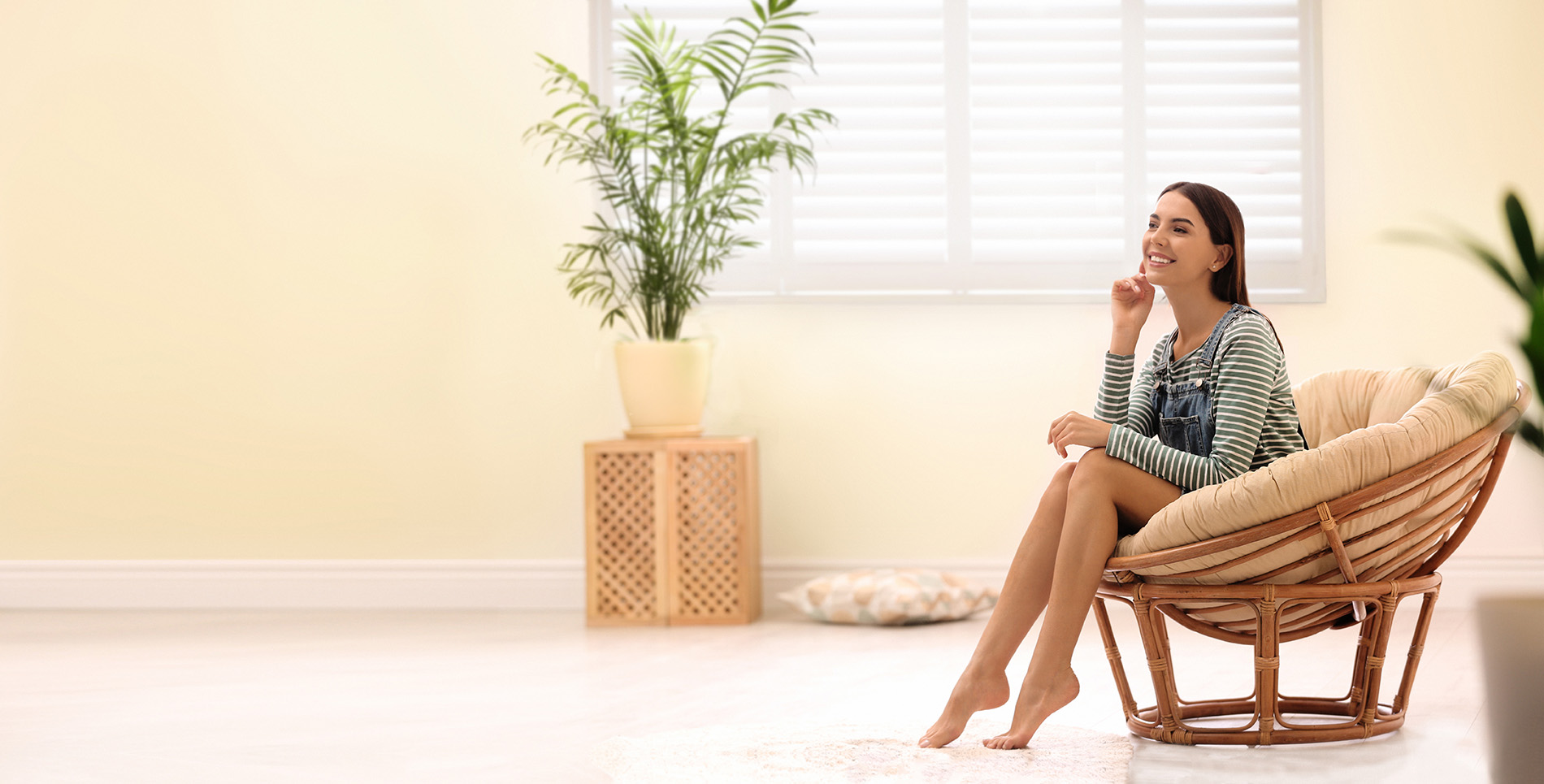 Get in touch today!
Why not contact your local Shuttercraft?