Shutters Broughton
Looking for window shutters in Broughton? The Shuttercraft network is closer to home than you think. Supplying premium shutters and beautiful blinds across Cheshire and North Wales, we also cover right here in Broughton. That means you're just a phone call away from an expert who'll help you realise your vision.
If you are considering a change to your home environment with stylish new window coverings, why not take that first step towards realizing your vision and call your local Shuttercraft today.
We'll help you make informed decisions when it comes to choosing the right interior window shutters for your home. Each product is made-to-measure for every customer, so be assured that your shutters will be crafted to your design choices, complementing a variety of home styles.
Shuttercraft Chester offers a local service in and around the city including places such as Broughton, Saltney, Huntington, Handbridge, Balderton and Elmsmere Port.
Shutter styles to suit every room
See plantation shutters and the wide range of window shutter styles available today from your local Shuttercraft, and we're sure you'll find something to fall in love with.
Whatever the shape or size of your windows and openings, you can rest assured there will be a range of shutters to suit your interior.
Trusted window shutter service
It's not just about our impressive range of shutter styles and materials. It's as much about how we take care of you, from the first contact to the finished result.
Customers trust us all over the UK to provide a friendly, dependable service.
Discover plantation shutters in Broughton
At Shuttercraft we provide a wide range of premium window coverings that utilise sustainably sourced materials, such as beautiful hardwood, popular MDF and waterproof ABS.
The Flintshire village of Broughton is just South West of the city of Chester, located close to the Welsh border and is home to a factory for Airbus, manufacturing wings for many of their aircraft currently in circulation, and as of 2021, there are plans to start helicopter production there too. As a village of varying history, there are many different window styles on offer, including shapes, bays and bows. As a result, the made-to-measure approach of Shuttercraft is perfect for homeowners looking to create something new in their space.
Window shutters provide a layer of additional insulation when closed as well as offering fantastic light control and privacy. There is a wide range of colours and stains to choose from, including a custom colour option, making the choices of design entirely your own when it comes to shutters for your space.
Quotes are free of charge, and as all our premium products are crafted just for your space, you can be confident they will look good as new for many years to come. Get in touch today and discover some of the best window shutters Broughton has to offer.
About Broughton
Located just off of the A55 North Wales Expressway, the large village of Broughton now merges into its neighbour Bretton, with Broughton Shopping Park being technically located in the smaller hamlet.
Broughton has long been used for aircraft manufacture, with Hawarden Airport being the location of a factory that has changed hands between aviation giants such as Vickers-Armstrong, De Havilland and now Airbus. The Broughton factory was extensively featured in the 2011 BBC Documentary 'How to Build a Super Jumbo Wing'.
The village was also featured on screen as a filming location for the popular ITV drama Midsomer Murders, featuring in a 2006 episode about Snowdon and the murder of an ageing feminist.
Demolished in the 1970s, Broughton Hall was a large country house on the outskirts of the village that was once home to William Johnson, local corn merchant and onetime mayor of Chester. The renowned mining engineer Horace Mayhew also lived at Broughton Hall, listing it as the family residence in the 1901 census. Although the area was extensively developed into housing, the name Broughton Hall Road still applies to the main road through the village.
Get in touch with us to book a free home survey and discover your ideal choice to complement your interiors.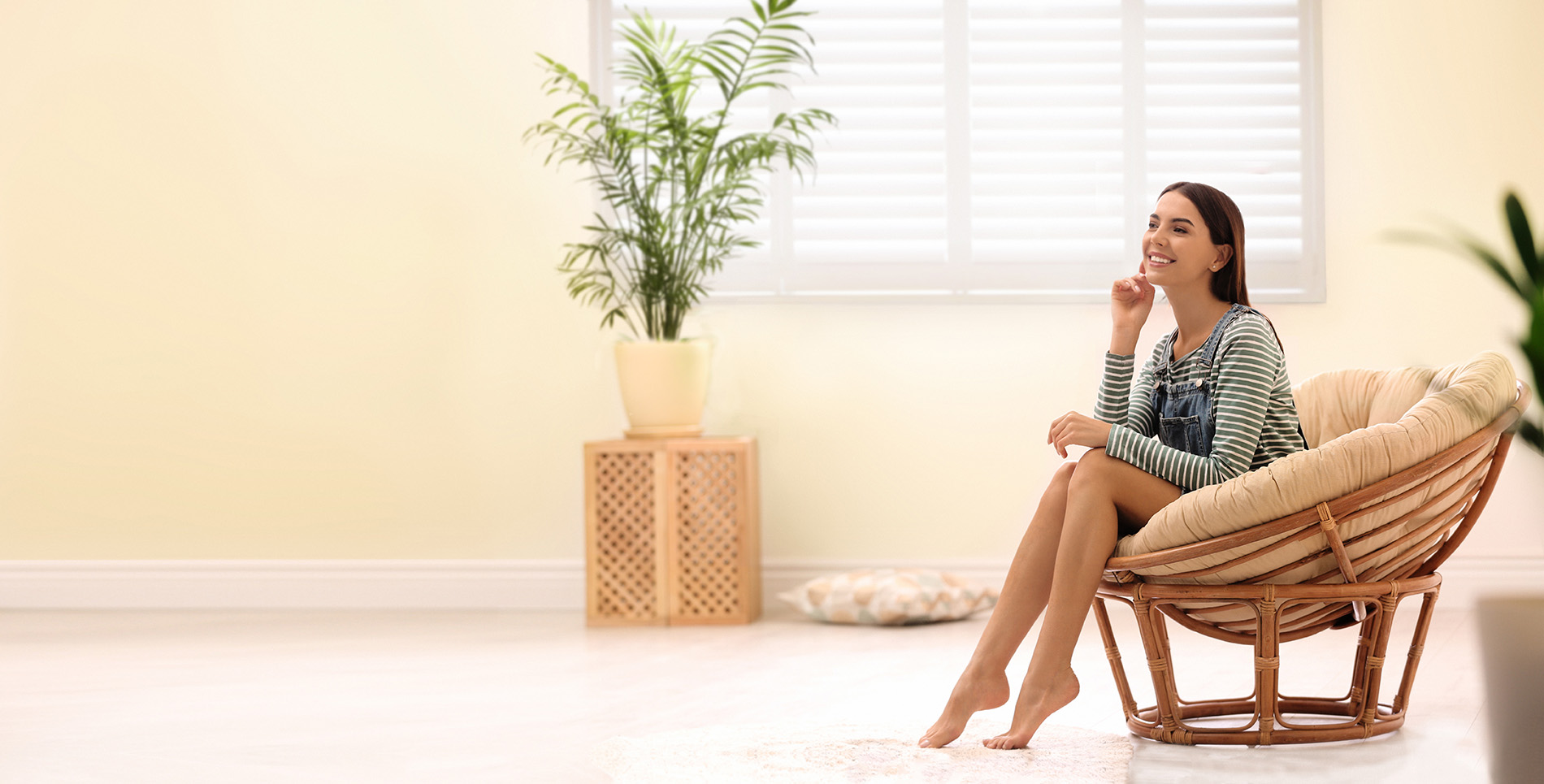 Get in touch today!
Why not contact your local Shuttercraft?