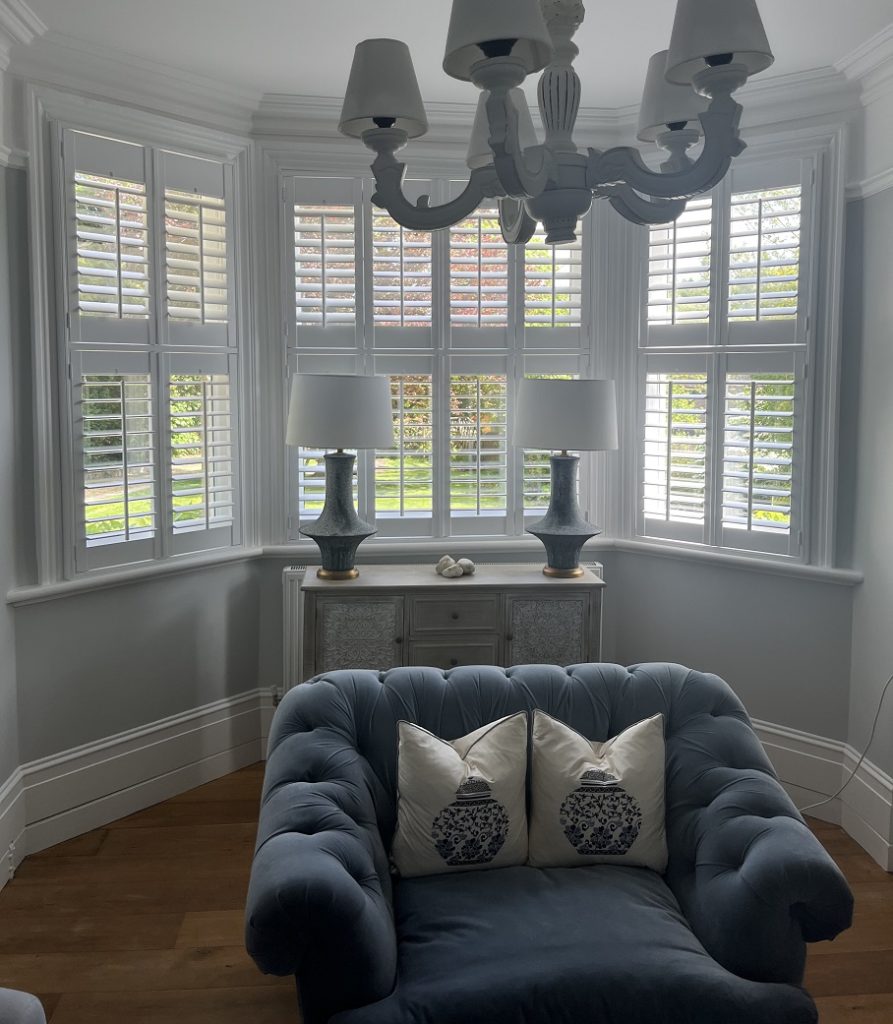 Shutters Keephatch
With our stylish range of interior window shutters, we can help reinvigorate your home designs, including right here in Keephatch! Right here in the Wokingham area, you're just a phone call away from an expert who'll help you create the stylish spaces you've been looking for.
Shuttercraft helps breathe new life into homes across the UK with a broad offering of styles and shapes, and we will help you create the perfect Wokingham properties you've imagined yourself living in.
Transforming your space can also affect your exterior, increasing the kerb appeal of your property. Whether you want to achieve a classic or more contemporary look, you're guaranteed to find something you'll fall in love with for your window, door or opening.
Shuttercraft offers a local service in and around Keephatch and surrounding places such as Finchampstead, Woosehill, Barkham, Bearwood, Sindlesham and Popeswood.
Shutter styles to suit every room
See plantation shutters and the wide range of window shutter styles available today from your local Shuttercraft, and we're sure you'll find something to fall in love with.
Whatever the shape or size of your windows and openings, you can rest assured there will be a range of shutters to suit your interior.
Trusted window shutter service
It's not just about our impressive range of shutter styles and materials… it's as much about how we take care of you, from the first contact to the finished result.
We're trusted by customers all over the UK to provide a friendly dependable service.
Discover plantation shutters in Keephatch
Complementing our range of stylish window blinds, shutters are suitable for the trickier windows you may have around the home, including special shapes, patio doors, and bay windows. Portholes and arches are a fantastic place to situate shutters, as they are crafted for the shape, helping emphasise the architectural feature, rather than covering it as other window coverings may.
We know you'll find something you'll love with Shuttercraft, such as waterproof ABS for bathrooms, starter level coated MDF and premium hardwood.
Properties take on an incredibly chic look with the use of full-height interior shutters, which have a strong visual presence as well as providing privacy from passers-by. We can even discuss with you potential options around skylights, giving you added privacy from above too!
Regardless of the shape or size of your window, door or opening, we supply premium products that are made-to-measure for each unique customer, perfectly fitting and looking their best for years to come. There is a an array of options and colours to choose from, including a custom colour option to help match a specific design you may have.
Book a free home appointment with your local Shuttercraft today and find a superb shutter solution right here in the Keephatch area.
About Keephatch
Based around the main Wokingham thoroughfare of Keephatch Road, the residential area of Keephatch has a number of great facilities for residents, such as an eponymous play area, nature reserve, many shops, and the local primary school which has the slightly altered name of Keep Hatch, which converted to an academy in 2021.
As well as the local nature reserve, a short walk or drive over the bridge on Binfield Road takes you to the Keephatch Meadows, another fantastic well-maintained area of green space with a clearly defined 3km circular walk, pond, saplings and a number of well-established trees.
Located on the north-eastern side of Wokingham, the Keephatch area is bordered by the A329(M), a 4 mile stretch of motorway that runs between the outskirts of Bracknell and Winnersh. With such a short distance, it is one of the smaller parts of the UK road network that are managed by the local council and not the National Highways agency.
A small Sainsbury's Local opened in 2014 on Ashridge Road in the building of the former Norreys Barn pub. The brick built classic "estate pub" was built at the same time as many other buildings in Keephatch as Wokingham continued to grow in the 20th century.
Call Shuttercraft Henley today to book your free consultation and find out more about shutters in Keephatch.
Get in touch today!
Why not contact your local Shuttercraft?