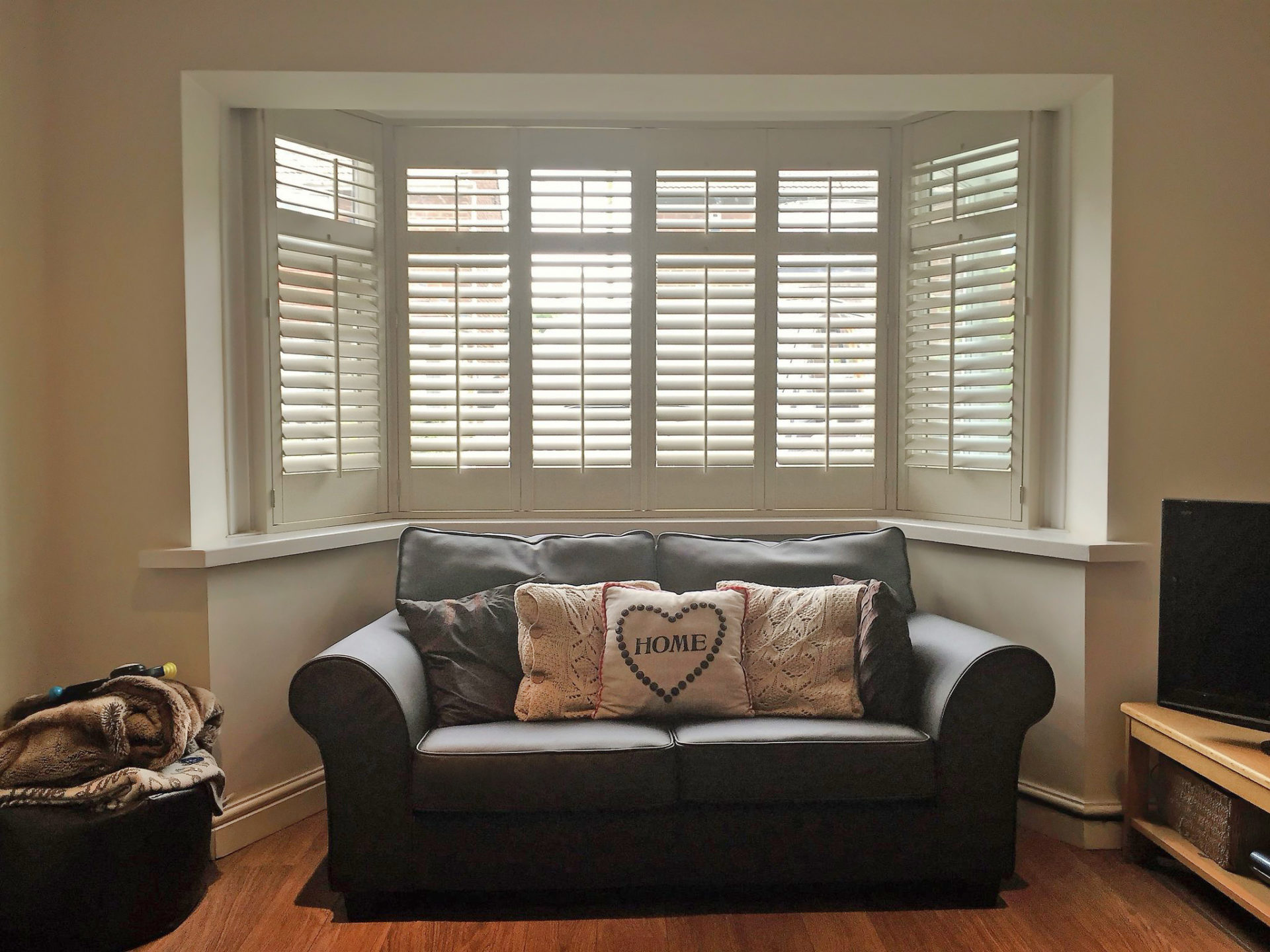 Shuttercraft is transforming homes up and down the country, and you'll be pleased to know that one of our experts is right here in Halifax.
So, if you'd like to create a stylish new look for your home, simply pick up the phone and call your local Shuttercraft today.
We help make light work of choosing the right interior window shutters for your home, offering free, no-obligation appointments when you can see our range of samples, obtain expert advice and get a survey for a competitive quote. Shuttercraft Pennines offers a local service in and around the area including Bradford, Brighouse, Halifax, Holmfirth, Huddersfield and Keighley.
Shutter styles to suit every room
See plantation shutters and the wide range of window shutter styles available today from your local Shuttercraft, and we're sure you'll find something to fall in love with.
Whatever the shape or size of your windows and openings, you can rest assured there will be a range of shutters to suit your interior.
Trusted window shutter service
It's not just about our impressive range of shutter styles and materials; it's as much about how we take care of you, from the first contact to the finished result.
We're trusted by customers all over the UK to provide a friendly dependable service.
Discover plantation shutters in Halifax
As with many former industrial towns in the North, periods of rapid expansion lead to very similar terraced properties in Halifax. Residents have been discovering how shutters transform their homes.
Café style wooden shutters offer outstanding kerb appeal, whilst creating privacy from passers-by. Plantation shutters, such as full height and solid panel, are the window treatment of choice for older style houses.
As well as providing a strong sense of aesthetics for both homes and businesses alike, custom-built wooden shutters offer both light control and insulation. Due to the custom requirements of any installation, we provide free advice on quotes of any type of property.
About Halifax
Based in the Metropolitan Borough of Calderdale, Halifax is built near to the banks of the River Calder, which winds its way through much of West Yorkshire.
The name of the town is now more widely known for the eponymous bank, and for being the home place of Mackintosh's, which developed some of the most famous brands of chocolate in the UK, including Rolo, Quality Street, and Toffee Crisp.
Like many other Yorkshire towns, Halifax was a centre for the textile manufacturing industry, in particular at Dean Clough, one of the largest carpet factories in the world at over half a mile long. Since its closure in 1983, the site has been developed for both cultural and commercial purposes, making it a fantastic example of effective urban regeneration in the region.
Due to the town's longstanding heritage and association with the textile industry, many of the local landmarks reference Halifax's history. The Piece Hall was once a centre of woollen cloth in the region and is currently being redeveloped into a Heritage Interpretation Centre, the Borough Market, still a bustling Victorian covered market place, and Dean Clough, which as well as housing local enterprise businesses is also home to the Northern Broadsides Theatre Company.
Get in touch today!
Why not contact your local Shuttercraft?