Interior shutters are a fantastic way of adding style, light control, and privacy to your home – but since every home is unique, there's no one-size-fits-all for interior shutters for windows.
To help you look at what's possible, we'll look at how gorgeous new wooden shutters could fit into your home – including the range of designs available, some modern and traditional options, and which shutter style might suit your window shape.
Modern vs traditional shutter styles
When choosing shutters for windows inside your home, a good starting place is deciding whether you'd like a modern style or a more traditional look.
To some degree, the type of home and decor you have will guide you towards a more contemporary or traditional design.
That said, shutters can transform your space – so if you're going for a complete room redesign, you may decide that internal shutters will be the foundation for your look!
Take a look at some modern and classic window shutter design ideas on a room-by-room basis:
Living room
Since most UK living rooms are at the front of properties, combining style with privacy is a must. In a modern home, full-height indoor window shutters are a gorgeous shutter style that offers the best of both worlds.
For a modern continental look, café style shutters that cover just the lower windows work especially well.
If you're looking for bay window shutters, a bi-fold track system gives unparalleled control over the light – allowing you to slide the shutters back completely, flooding your space with the extra sunlight bay windows provide.
For traditional homes, tier-on-tier shutters offer more of a nod towards timeless style. You still get complete window coverage for great light control and privacy – but separate upper and lower louvred shutters that open independently offer a more classic look.
Kitchens
In traditional kitchens, cafe-style shutters are an attractive solution that combines timeless continental style with incredible practicality.
Covering just the lower half of the window is the perfect solution if you'd like to combine privacy with plenty of natural light.
Full-height single-tier shutters are a striking feature in a more modern kitchen, especially one that leads to patio French doors.
Depending on your room layout, you can choose between sliding 'by-pass' shutters or 'bi-fold' shutters that fold back on their tracks for maximum space.
Bedrooms and home cinemas
Whether watching a film or trying to get a good night's sleep, the perfect shutters should offer ultimate light control.
Our unique shutter and shade products are designed specifically for this – a retractable honeycomb blind that covers the whole window, with shutters that close over the top.
In a modern home, shutter and shade designs offer simple contemporary lines combined with a full-height single-tier shutter.
In more traditional properties, you might style your shutters with smaller louvres or additional mid-rails to give the effect of upper and lower tiers.
Open plan living and orangery space
Although open-plan living is often associated with modern studios and apartments, many period properties have rooms combining living, dining, and kitchen space.
In traditional homes, bi-fold room divider shutters allow you to break up your living space without compromising space.
In larger, more modern homes, by-pass full-height shutters can offer a more contemporary look and break your space into dedicated areas.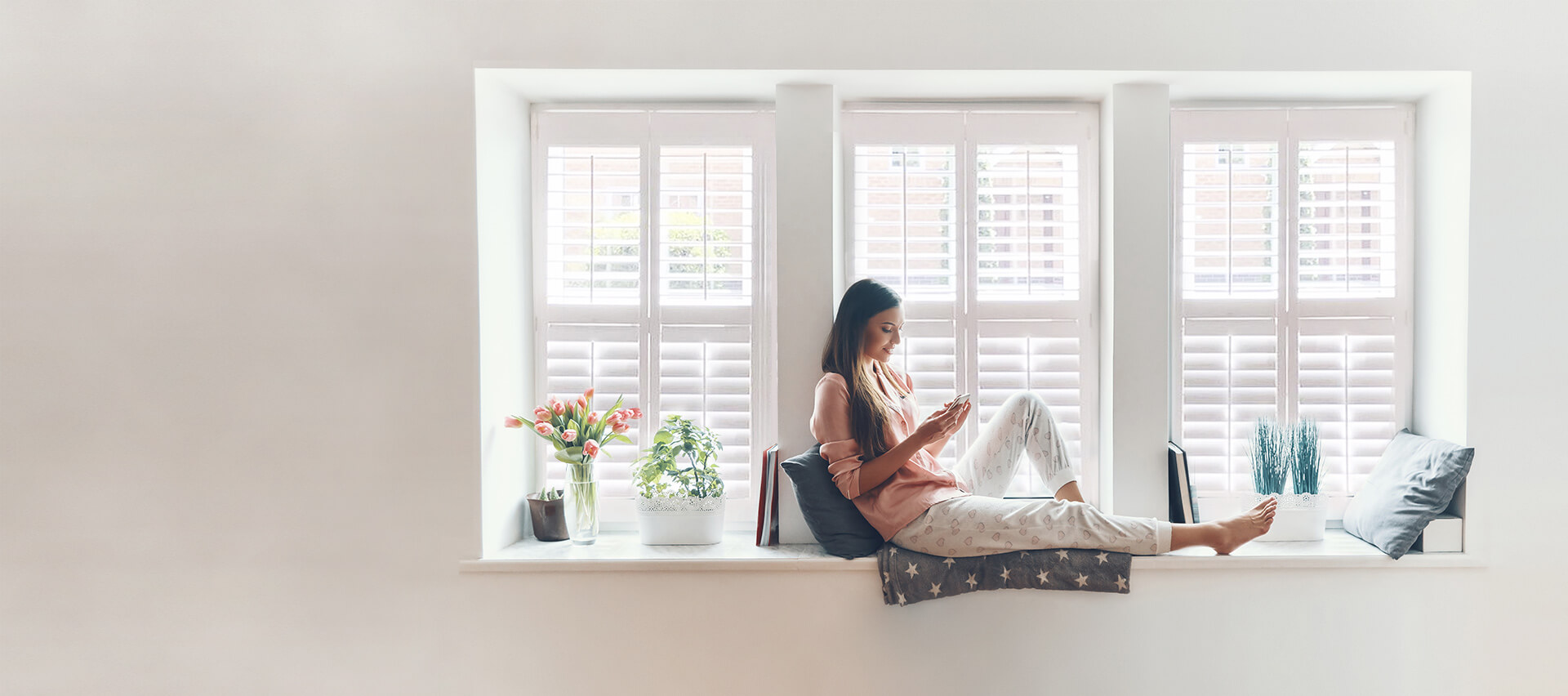 Discover our shutters
Why not contact your local Shuttercraft?
Loft living
Converted lofts and loft apartments are standard in urban and suburban areas – and skylight shutters will fit seamlessly into your room whether you're looking for modern looks or traditional decor.
In traditional loft spaces, skylight shutters with narrow louvres will blend in with the timeless decor.
In modern lofts, wider louvres and innovative, power-assisted opening mechanisms bring shutters firmly into the 21st century.
Bathrooms
Our Java range of shutters is 100% waterproof making them perfect for all kinds of bathrooms.
If you've got traditional fittings in your space, cafe-style shutters will complement the feel beautifully.
Full-height waterproof shutters will add sleek lines and unrivalled privacy if you've got a modern bathroom.
Barn conversions and gable ends
The awkward shapes that barn conversions and gable ends create can make it difficult to find window coverings that suit any space – let alone allow for blending into the modern or traditional decor.
This is where shutters are different. Shutters can be made-to-measure to fit any space and then styled to suit your surroundings beautifully.
Large slats and contrasting colours make interior window shutters stand out in any modern room. If you'd prefer a traditional feel, smaller slats and wood finishes offer a more sympathetic look.
Interior shutters for period properties
Hundreds of thousands of period properties around the UK – from spacious Georgian townhouses to 17th Century thatched cottages – and such impressive homes call for original period features.
This is where solid shutters can look, especially at home.
Solid shutters don't offer much flexibility regarding light control – but there's no better option if you want traditional looks and absolute privacy!
If you decide that you'd like your high-quality shutters to tie into other woodwork you have in your period property, and there's no standard colour that works, our custom colour service will make sure your new shutters match perfectly.
The benefits of indoor plantation shutters
Interior shutters bring a range of benefits to your living space:
Precise control over natural light
A range of room-darkening options
Enhanced privacy – without shutting out the sunlight
Improved kerb-appeal
An extra layer of insulation
Reduced energy bills
Easy cleaning and virtually zero-maintenance
Simple to operate
Water-resistant and waterproof options for kitchens and bathrooms
How much do plantation shutters cost?
We don't sell off-the-shelf shutters; instead, every shutter we design, manufacture, and fit is made-to-measure to the exact specification of your windows.
Your home deserves perfect indoor plantation shutters that will stand the test of time. In our experience, DIY shutters simply do not offer the best level of precision fit and longevity – but when you trust Shuttercraft with the window shutters inside your home, precision and longevity are precisely what you get.
As a result, it's virtually impossible to glance at some window dimensions and offer an accurate quote.
Instead, we come to your home to accurately measure, walk you through your options, and then provide you with a quote – completely obligation-free.
What to do next if you like the idea of interior window shutters
If you think interior plantation shutters could look good in your home – get in touch!
When you do, you won't be talking with a salesperson – you'll be talking to one of our design team.
The shutter specialist you chat with will answer your questions and help you plan a convenient time for a measurement visit.
Remember, there's never any pressure to place an order – we'll show you what's available and let our interior shutters speak for themselves!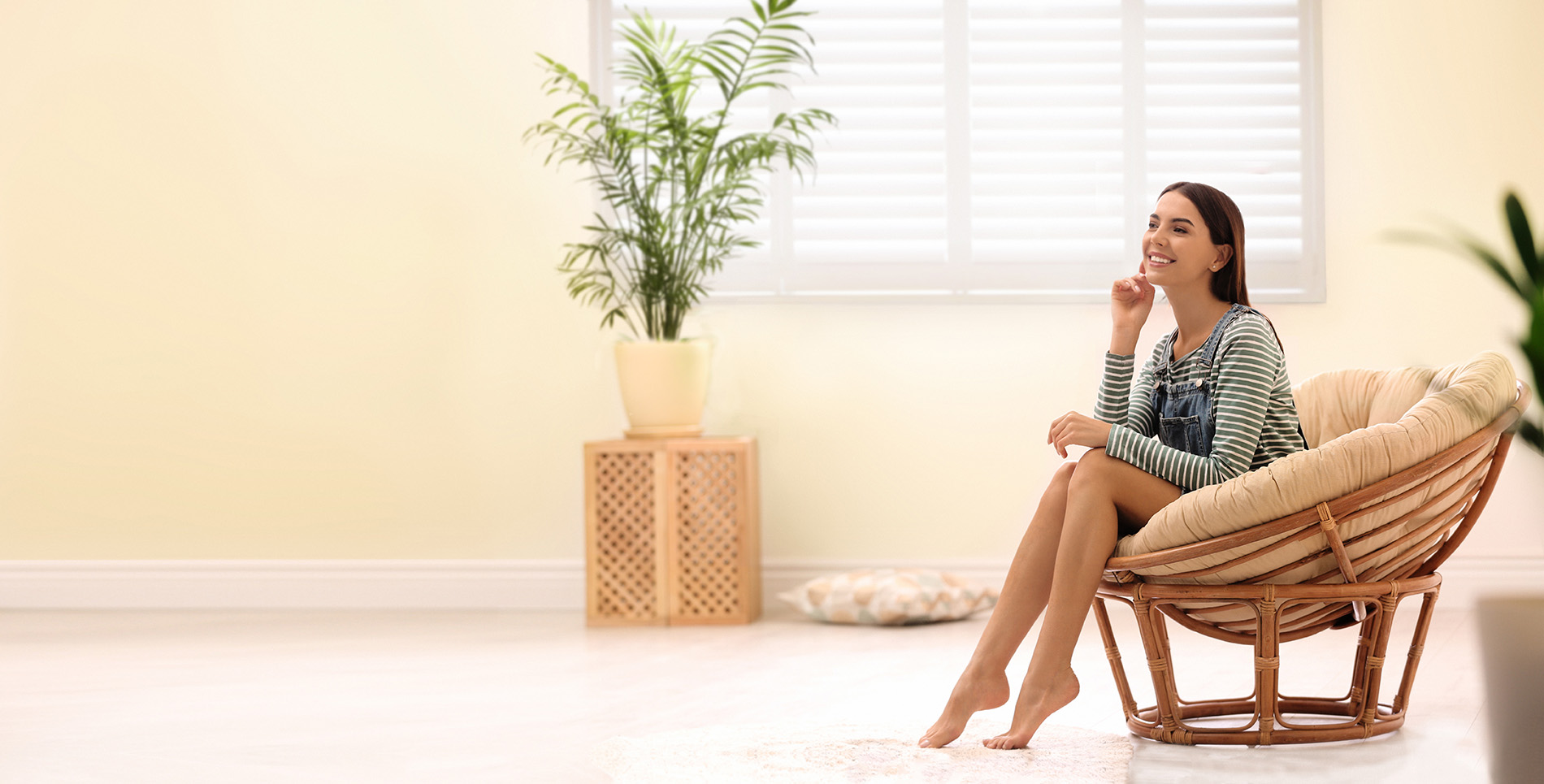 Get in touch today!
Why not contact your local Shuttercraft?