Remodel your charming home with window shutters in Northampton today!
Shuttercraft Northants makes light work of helping transform your home with premium window shutters in Northampton.

People trust us to provide a friendly, dependable service throughout Northampton, Corby, Market Harborough, and the surrounding area.
We are trusted to provide a friendly, dependable service throughout the surrounding area.
Why not call us today to arrange a home visit to see the range of shutters we offer and receive expert advice on the styles, sizes, and materials that could breathe new life into the spaces you love in your home?
We use your ideas and our professional and knowledgeable design advice to help you transform your home, putting you first throughout the process.
We will happily for a free on-site visit for a no-obligation look at the possibilities for your shutters.

Book a free home survey to find out more!
View our gallery of recent installations to get some inspiration for your home.

Take a look at our Northants Gallery
Shuttercraft Northants also covers these areas:
Corby,
Boughton,
Kettering,
Market Harborough,
Wellingborough,
Moulton,
Weston Favell,
Kingsthorpe,
Northampton,
Daventry,
Towcester,
and the surrounding areas
Make a style statement
Whether you live in Corby, Daventry, Kettering, Market Harborough, Northampton, Towcester, Wellingborough, or anywhere in the surrounding area, you can book a free survey to discover the colours, shapes and materials that could help transform your home.
We are trusted across the Northamptonshire area to provide only the best shutters and blinds for a range of interior design choices. Whether you are looking to achieve a classic or more contemporary look, you're guaranteed to find something you'll fall in love with for your window, door or opening.
Each shutter and blind we supply is individually crafted, made just for you based on your design choices and our experienced and accurate measurements. Whatever the shape or size of your window or interior space, you can find a window shutter that is right for you.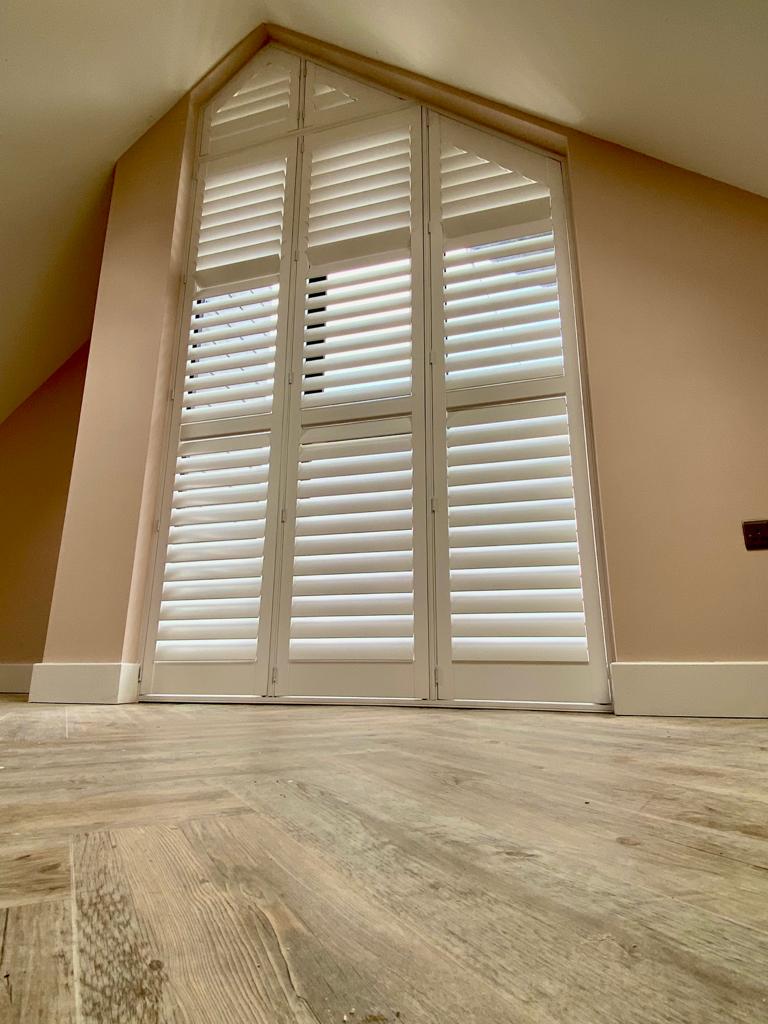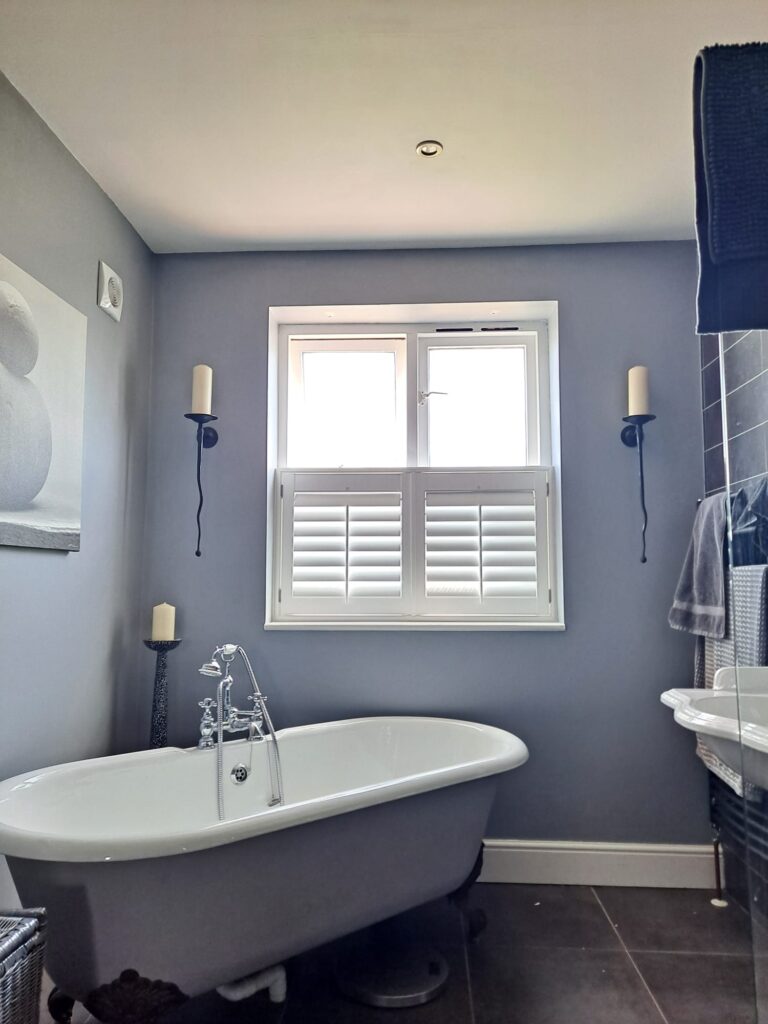 Be Inspired with Shuttercraft Shutters
For inspirational shutter images to suit every room in your space, view our gallery. Take a look at your local projects to explore installations near you.