Each year, we design and fit thousands of bay window shutters – so we're well-placed to provide information about bay windows and answer some bay window FAQs.
Here, we've explored the bay window design in detail – including the different types of bay windows in the UK, which shutter styles work well with bay windows, and how to make sure bay windows are accurately measured if you're planning a shutter installation.
What are bay windows?
A bay window is a window space that projects out from the main walls of a property.
A bay is usually made up of at least three individual window units, and compared to a standard flat window, a bay offers more natural light and broader panoramic views.
Since a bay window extends out from a building, it leaves a bay-shaped space behind it – hence the name.
Bay windows are one of the most popular window styles in the UK – with different kinds of bays found in many homes.
Bay windows became popular in the UK in the 18th Century as a modern feature in Georgian homes.
During this era, many bay windows featured sash windows – and while sash windows are still prevalent in bays, they have often been replaced with more modern (and energy-efficient) white window styles and sometimes even decorative glazing options.
Since bay windows offer more space, they often house a large window sill – and sometimes even a window seat with storage.
What are the different types of bay windows?
The term 'bay window' is broadly used and describes several different window shapes and designs.
Take a look at some of the most popular bay windows:
Splay bay windows
Circular bay windows
Bow windows
Square bay windows
Splay bay windows
A splay bay window is the UK's most commonly found type of bay. Famous on Victorian terraces, a splay bay consists of three window units. Usually, the central unit (running parallel to the wall of the house) is the widest and has smaller angled units to either side that connect it to the wall.
Circular bay windows
A circular bay comprises five or more separate window units. Like a splay bay, the main window sits parallel to the wall it projects from, but a circular bay has two or more angled units at both sides – offering a more gentle circular curve. A circular bay offers additional floor space within the home.
Bow windows
At a glance, a bow window and a circular bay window may appear the same – especially as the configuration of the window units are the same or similar.
However, a bow window offers no additional floor space within the home – instead, just the window projects from the property at the height of the window sill.
Square bay windows
Like a splay, square bay windows have three sides – again, with the main window sitting parallel to the wall it projects from.
However, the two smaller windows connect the property and the main window at a 90-degree angle – forming a square or rectangular space.
A square bay generally creates extra space in the room compared to other bay designs.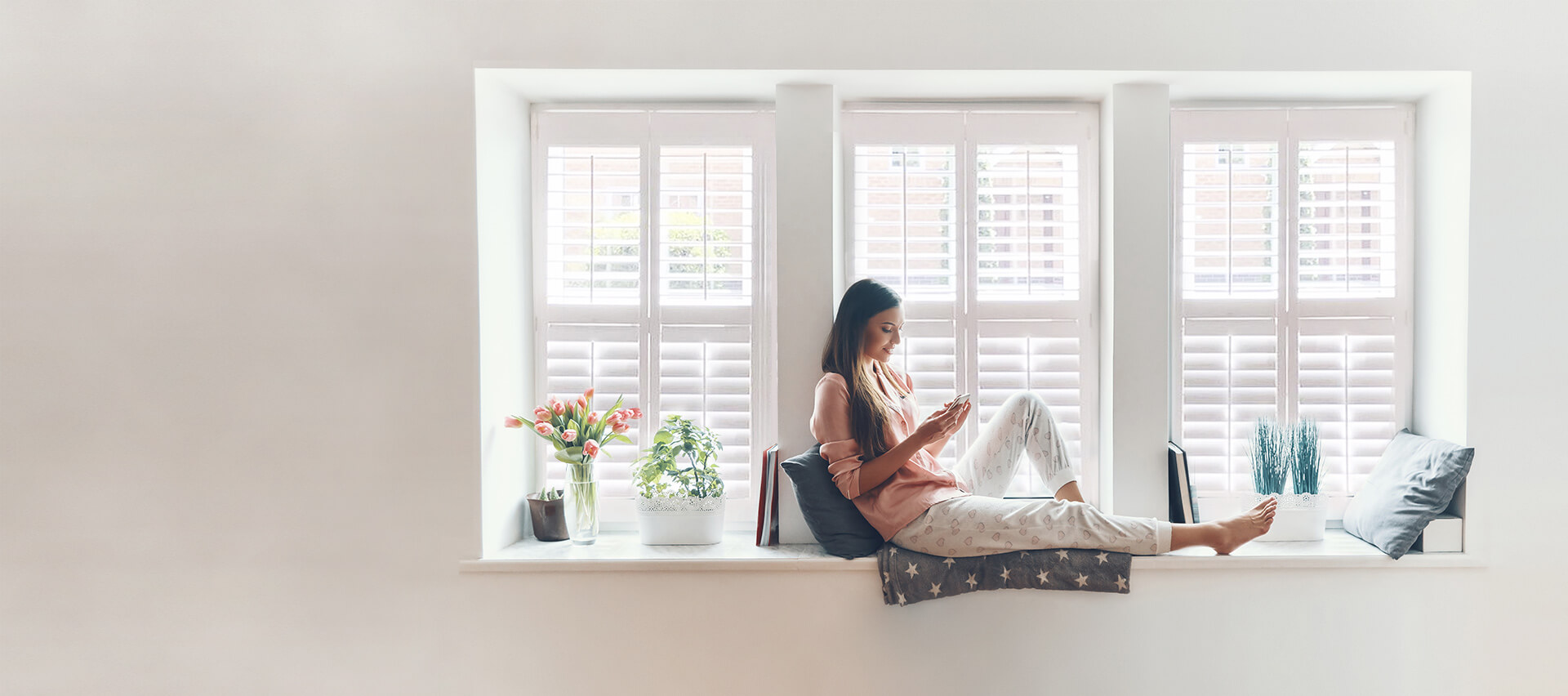 Discover our shutters
Why not contact your local Shuttercraft?
Can shutters be put on bay windows?
Yes, shutters can be put on bay windows, and they create a visually stunning result.
Bay windows lend themselves to a variety of shutter styles:
Full-height shutters: If you're looking for an uncomplicated style with clean lines, full-height shutters will work well.
Carefully positioned mid-rails can even be used to reflect the design of your windows.
Cafe-style shutters: A cafe-style, half-height shutter adds a touch of European flair to your bay window.
Your privacy is protected by covering the lower section of your windows – but the upper section still allows glorious sunshine to enter your room.
Tier-on-tier shutters: Tier-on-tier shutters are a best-of-both-worlds approach.
Since each tier can be opened independently, you can enjoy complete privacy when you wish – or open the upper section to let the daylight in.
Sliding shutters: Sliding shutters are an incredibly effective option for larger bay windows.
Closed, they offer complete privacy, as well as helping to lock cold air out of your home – but slid fully open, they let you enjoy panoramic views and full access to your windows.
How to fit shutters to bay windows
How shutters are fitted to bay windows depends on a couple of factors.
First, there's the type of window to consider.
When fitting shutters to UPVC bay windows (both double glazing and triple glazing), it's not advisable to attach the shutter frame directly to the window frames.
Instead, shutters fitted on UPVC windows will generally be mounted in the recess around the window.
This way, your window frames go untouched, and there are no concerns about invalidating any warranty you may have on new windows.
Secondly, there's the type of shutters you're installing.
On smaller windows, shutters will generally be fixed to each window unit – with separate shutters for each of the angled sections.
Again, in this case, a dedicated frame will be constructed to match the surroundings and allow each hinged shutter to be opened independently.
However, for more oversized bay windows, you may find that bi-fold sliding shutters are a better option.
Track-mounted plantation shutters can be fully retracted, allowing complete access to your windows.
When fully opened, track shutters will let you access all your window's security features and let more light into your room.
How to measure shutters for bay windows
Our expert fitters measure thousands of bay windows yearly – and it's accurate to say that it's much more involved than measuring a standard flat window.
With a bay, there are angles to consider – and getting these angles right is vital if you want shutters that will fit neatly and operate correctly.
Even an error of a couple of millimetres can lead to shutters that will not close or simply will not fit.
The best advice anyone can offer about measuring bay windows is to let a professional do it for you.
In fact, at Shuttercraft, we always send a fitting expert to take precise measurements for every bay window shutter we supply and fit.
If you'd like us to measure your bay window, we're happy to do it with no obligation whatsoever.
When one of our shutter experts visits your home, they'll answer your questions and let you decide if bay window shutters will be suitable for your home.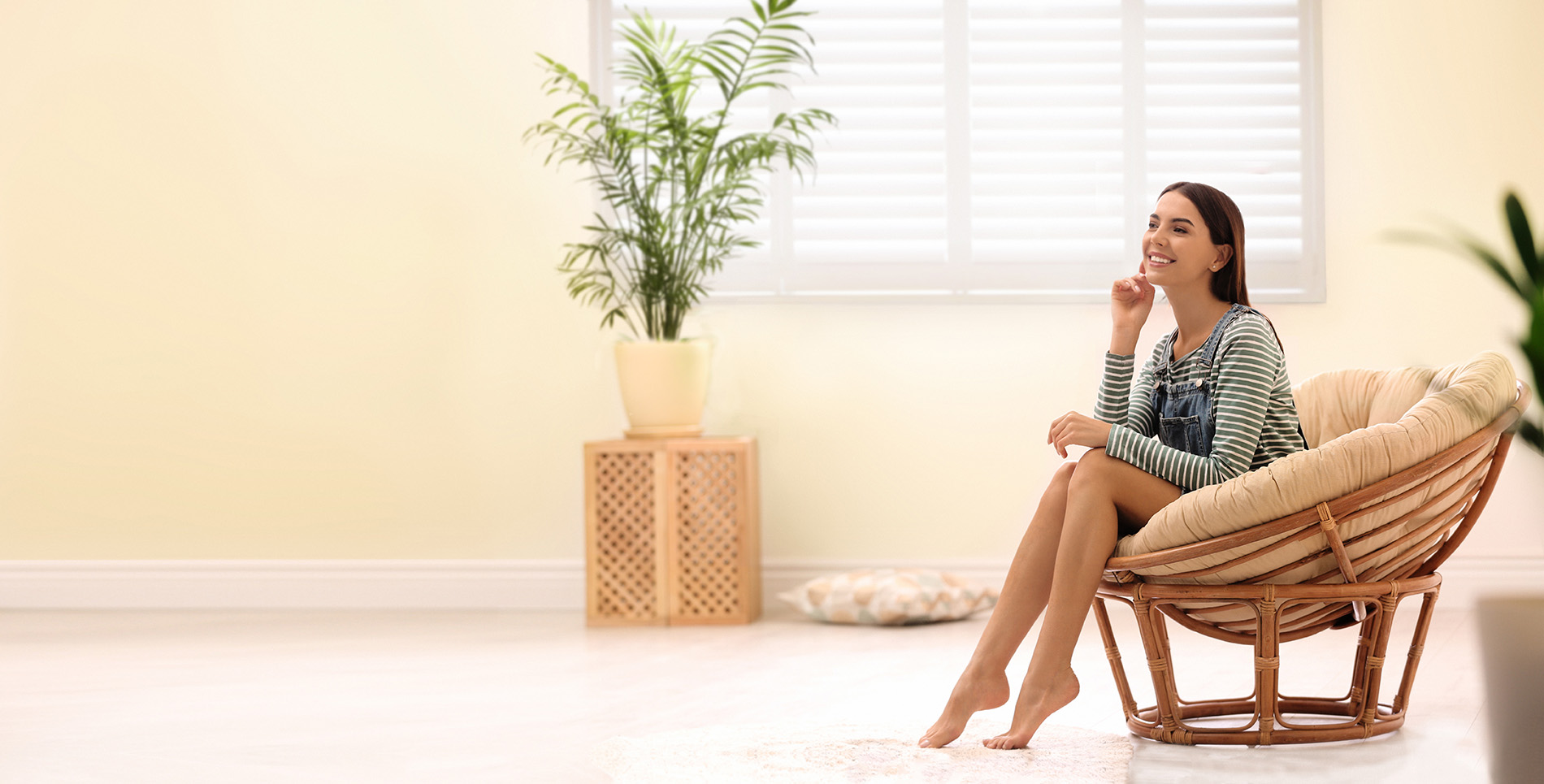 Get in touch today!
Why not contact your local Shuttercraft?