Sliding shutters – sometimes also called 'track shutters' – are the perfect choice for large windows, dividing space in a room, or adding some light control and insulation to patio doors.
Here, we'll explore sliding shutters in more detail – looking at how the track system works and different folding and overlapping styles, along with some inspiration about how you could use track shutters in your home.
What are sliding shutters?
Sliding shutters work differently from shutters made for smaller windows or doors.
Rather than being mounted inside a frame with a hinged opening, sliding shutters open and close along a discreet track to the top and bottom.
Although all sliding shutters share a similar track mechanism, there are different styles of sliding shutters – each designed for different applications and window or door types.
What are the different styles of tracked shutters?
Since shutters are often made of hardwood, it's often assumed that Track-mounted wooden shutters come in two distinct styles – By-pass shutters (sometimes written as 'bi-pass shutters') and Bi-fold shutters.
What are by-pass sliding door shutters?
By-pass shutters are made up of sliding shutter panels that do not fold.
Instead, they are mounted on different tracks, which allow them to slide in front of or behind each other.
By-pass sliding shutters don't fold back – but they never intrude into the room on either side of the track.
What are bi-fold sliding track shutters?
Bi-fold shutters are mounted on a single track and concertina together as they slide open along that track.
Bi-fold sliding tracks allow the folding shutters to be almost completely opened – with just the folded doors stacked at the ends of the tracks.
Sliding shutters – some example applications
Room dividers
Large full-height shutters
Patio and conservatory doors
Room dividers
Both bi-fold and by-pass shutter styles are a practical solutions if you want to create separate rooms while retaining the flexibility of an open-plan space.
Maybe you'd like room dividers to create a work-from-area that shuts you off from the rest of the house.
Then again, sliding shutters could also be used to create distinct lounge and dining areas.
Sliding shutters are also very popular in bedrooms – perfect for making a dedicated dressing area or creating a walk-in wardrobe space.
When ready to open your space, slide your shutters again and enjoy the space!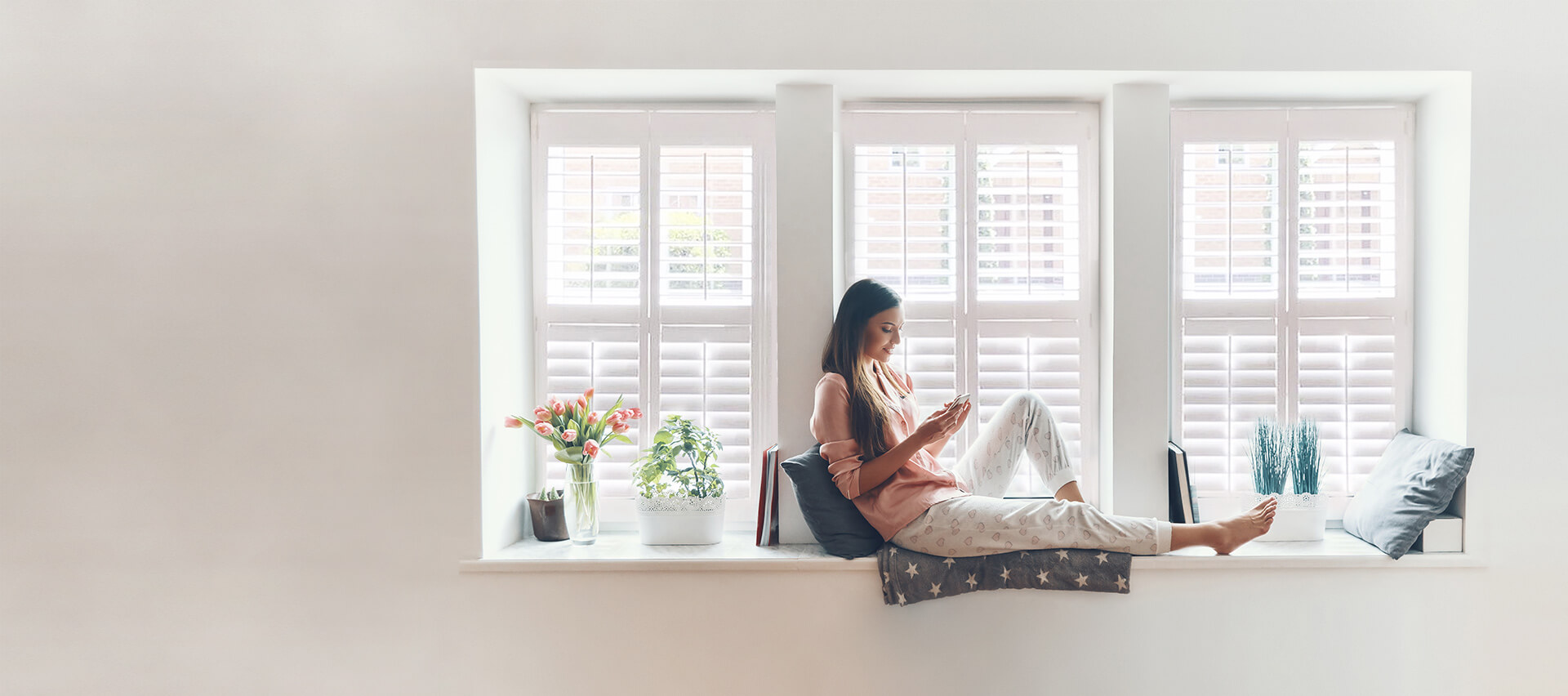 Discover our shutters
Why not contact your local Shuttercraft?
Large full-height shutters
Some windows are just too large for individual shutters to be practical.
In cases like these, tracked shutters add ease of opening to the privacy and light control benefits of smaller plantation shutters.
The way track shutters are mounted no window or glass door is too large.
Even panoramic floor-to-ceiling windows can work perfectly with sliding shutters.
UK homes are often overlooked, so if you'd like privacy, you can slide your shutters closed and angle the louvres, so passers-by or other properties can't see into your home.
If you prefer to let maximum daylight in, you can fully retract your sliding window shutters and enjoy the sunshine.
Patio and conservatory doors
Sliding shutters for patio doors are a wonderfully practical way to close your home off to the outside when the weather gets cold, or you need a bit of privacy.
Of course, patio doors often open into a conservatory or orangery, too – parts of the house where getting the temperature right can be tricky.
With folding or sliding shutter doors, you add an extra layer of insulation – helping to keep your home at a pleasant temperature.
Track shutters for patio doors also keep cleaning to a minimum.
Not only do they quickly wipe clean with a damp cloth – they also prevent children or grandchildren from leaving too many sticky fingerprints on glass surfaces too!
Improved privacy
Perhaps one of the biggest benefits of sliding shutters is the enhanced level of privacy they offer – without any need for compromising on natural light.
Curtains and other fabric window dressings are either open or closed – but shutters can offer a practical middle ground.
With most homes either facing onto a public street or being overlooked by neighbours, sliding shutters for large windows give you total control over your rooms' visibility.
In seconds, you can slide your shutters closed – then adjust the louvres so the sunlight still comes into your room.
You can even open your bay windows to let the fresh air in – all with complete privacy.
An extra layer of insulation
The UK weather is notoriously changeable – and with environmental and cost factors to consider before adjusting the heating, it makes sense to have an extra layer of insulation to keep your house at a comfortable temperature.
Shutters offer a layer of natural wood insulation that reflects heat.
Shutters help if you like your house to stay cool on a bright summer's day.
Then again, if you'd like to keep a winter's day firmly outside, shutters will help to keep the heat locked in.
How do tracked shutters work so effortlessly?
Sliding shutters are mounted on two tracks. Usually, most of the work is done by the top track – with the bottom track acting simply as a guide to keeping your bi-fold or by-pass doors aligned.
Since the weight of the shutters is suspended on the upper track, this makes them virtually effortless to move.
Even if you have more oversized windows or glass doors, the track means you'll easily be able to open and close your shutters – even with just one hand.
A range of colour options
Our full range of sliding shutters are available in a huge variety of colours – because we know your home and interior design tastes are unique.
You might decide that classic white shutters are the look you're hoping for.
Then again, you might opt for a traditional wood finish – or even a contrasting black or deep slate grey.
We even offer a custom colour option too. So, if there's a specific tone you'd like to pick out of your interior design, we can make it happen.
Whether your track shutters are used for windows, doors, wardrobes, or room dividers, we'll make sure they look perfect in your space.
Are you interested in sliding shutters for your property?
Would you like to hear more about sliding shutters for your home? If so, the next step is to give us a call and arrange a consultation with one of our design specialists.
Don't worry; we're not salespeople who'll push you to make a decision – we're experts in sliding shutters – so we're perfectly placed to come to your home, accurately measure up, and answer all your questions.
We're confident that our plantation shutters will speak for themselves!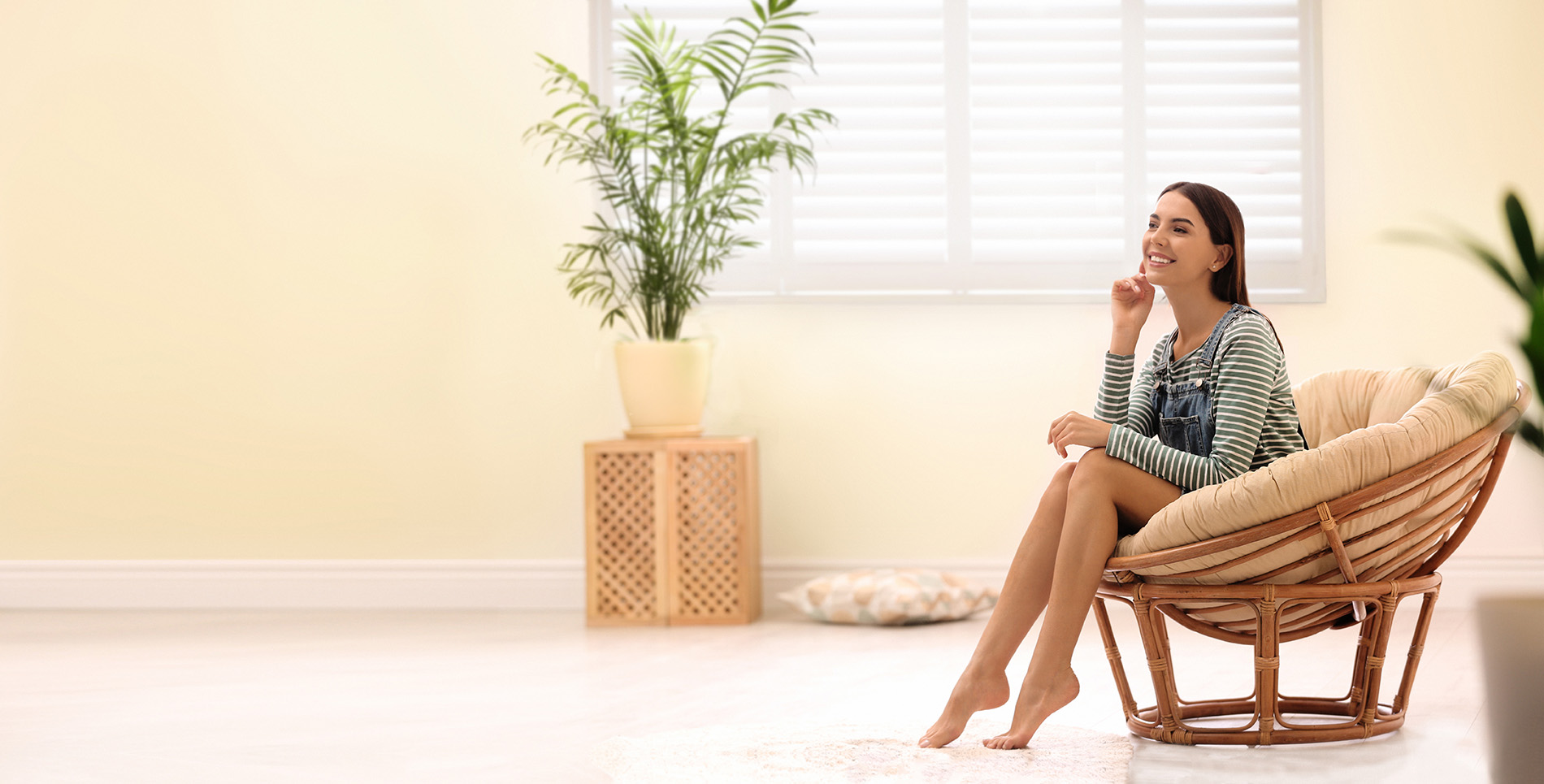 Get in touch today!
Why not contact your local Shuttercraft?