Black shutters are an eye-catching and stylish addition to many homes.
From traditional Georgian and Victorian properties to ultra-modern apartments and lofts, darker colours add a bold design touch.
Here, we'll explore different black plantation shutter styles, the range of black tones we can supply, some of the benefits a black shutter style will bring to your home, and what to do next if you think black window shutters are the perfect look for your property.
Can you get black shutters?
Yes, you can get black shutters for your home – and they provide a striking interior design look that no other window dressing can match.
Black shutters are available in a range of styles:
A full-height black shutter covers the entire window and brings bold, clean lines to your room.
Tier-on-tier black shutter styles allow independent opening and closing of upper and lower sections, giving even more light control and privacy options.
A cafe-style black shutter covers just the lower section of your window – giving privacy where it's needed and plenty of natural light.
For more oversized windows and patio doors, we can offer by-pass and bi-fold sliding shutters, too – plantation shutters mounted on hidden tracks that can span much more expansive windows or doors while maintaining effortless operation.
Choose your colour
At Shuttercraft, we've got a range of black tones to suit your decor and design plans:
| | |
| --- | --- |
| Classic Black | Matte Black |
| Charcoal | Clay |
| Black Walnut | Dark Mahogany |
| New Ebony | Customer Colour |
Of course, if those options don't provide precisely what you're looking for, we can use our custom colour service to ensure your shutters are the perfect match for your home.
Why are black shutters popular?
Black shutters have increased in popularity as homeowners explore different window frame colours.
Today, it's not uncommon to see deep brown, grey, and black aluminium window frames.
With darker window frames and doors, traditional white shutters can sometimes look out of place – so black, dark wood or deep greys often provide a more attractive look.
Black window shutters we guarantee won't fade
In years gone by, manufacturers avoided making window furnishings in darker colours – as they sometimes faded when exposed to bright sunlight.
This has also been the case with early coloured double-glazing units.
As such, people have generally opted for white windows and shutters – but modern materials and manufacturing methods have made this problem a thing of the past.
We're so confident that your black plantation shutters will look good for years to come that we even build 'colour fastness' into our warranty.
In the unlikely event that you have any issues with colour, we'll make sure we put the problem right.
The benefits of black shutters
Black shutters are a striking addition to any room – but they have plenty of benefits beyond just looking good! Take a look at what made-to-measure shutters will bring to your space:
Light control
Improve privacy
Easy to maintain
Light control
You don't need reminding that the British weather can seem to change from one minute to the next.
Sometimes, letting the light in will cheer up your day – but at other times, the sun can be uncomfortably bright.
Black shutters give you unbeatable control over the light. Watching TV or working from home?
No problem – adjust the slats so you can see your screen. Keen to let the light in and bask in some seasonal sun? Simply open the louvres and enjoy!
Improve privacy
Most UK homes are either overlooked by a neighbouring property or have a front-facing street or pavement.
This makes privacy a must – but nobody wants a home where the curtains are permanently closed.
This is where shutters shine. With carefully angled louvres, you can let plenty of light into your home without compromising privacy.
Easy to maintain
Sometimes, black can feel like an impractical colour – showing up marks and fingerprints that more neutral colours might hide.
Don't worry – an easy-to-clean black shutter won't suffer from this problem.
Unlike a fabric window dressing, a plantation shutter is quick and straightforward to clean.
A regular flick with a feather duster keeps them looking good – and any slight marks or dirt will wipe off with a damp cloth.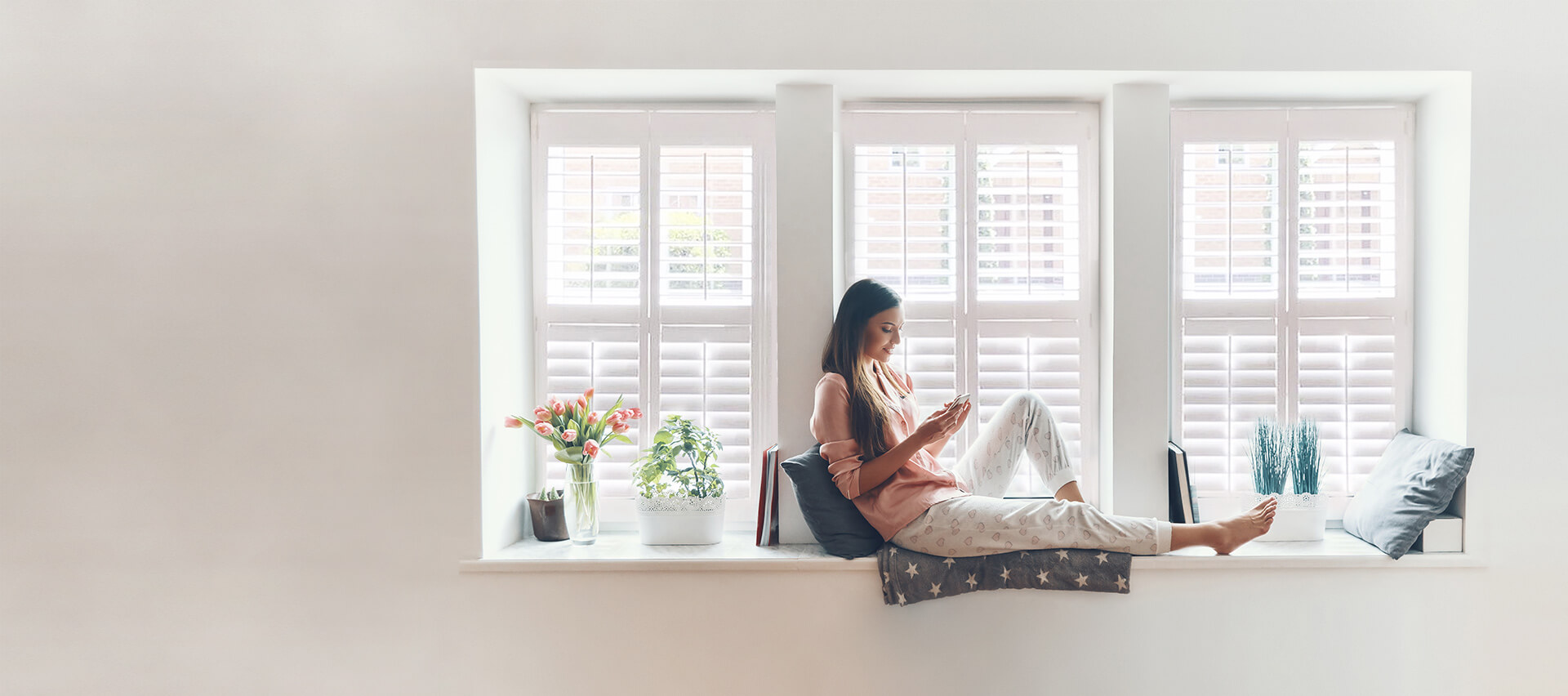 Discover our shutters
Why not contact your local Shuttercraft?
Shutter and shade – a shutter/blinds combination
Some people choose black wooden shutters to ensure their room is as dark as possible.
This is especially important in bedrooms, home cinemas, and other spaces where light can disturb.
While black shutters will give your room a darker feel, a shutter and shade combination is the best solution if you'd like to shut out as much light as possible.
Our unique shutter and shade solution offers the stunning look of black shutters combined with the perfect-sized blinds – neatly tucked away to maintain clean and simple lines.
When it's time to make your room dark and cosy, the blinds slide down effortlessly; your shutters close over the top.
Perfect whether you're getting into bed or settling down for an evening in front of the TV.
Shutters with a 10-year warranty
We've been supplying blinds and shutters long enough to understand that our customers look for peace of mind when buying window shutters.
This is why we created the Shuttercraft 10-year warranty. In the unlikely event that you have any issues with the shutters we've supplied and installed, we'll come to your home and put those problems right.
When you work with Shuttercraft, you also have the peace of mind that you're purchasing shutters from a company that is a proud member of the British Blinds and Shutters Association (BBSA).
As such, you can be confident that your shutters meet the appropriate European safety standard and child safety regulations.
What's next if you'd like black shutters in your home?
If you think black shutters would look great in your home – or even if you're looking for commercial interior products for a workplace, the next step would be to arrange a consultation with our friendly customer service team.
Don't worry; there's no pressure to commit to new shutters when we visit – we'll just take some precise measurements to put together an accurate price.
It also gives you an opportunity to talk to a shutter expert too – we'll be more than happy to answer your questions and show you all the options available.
When we've taken measurements and answered your questions, you'll have all the information you need to decide whether striking black shutters will be the perfect addition to your home!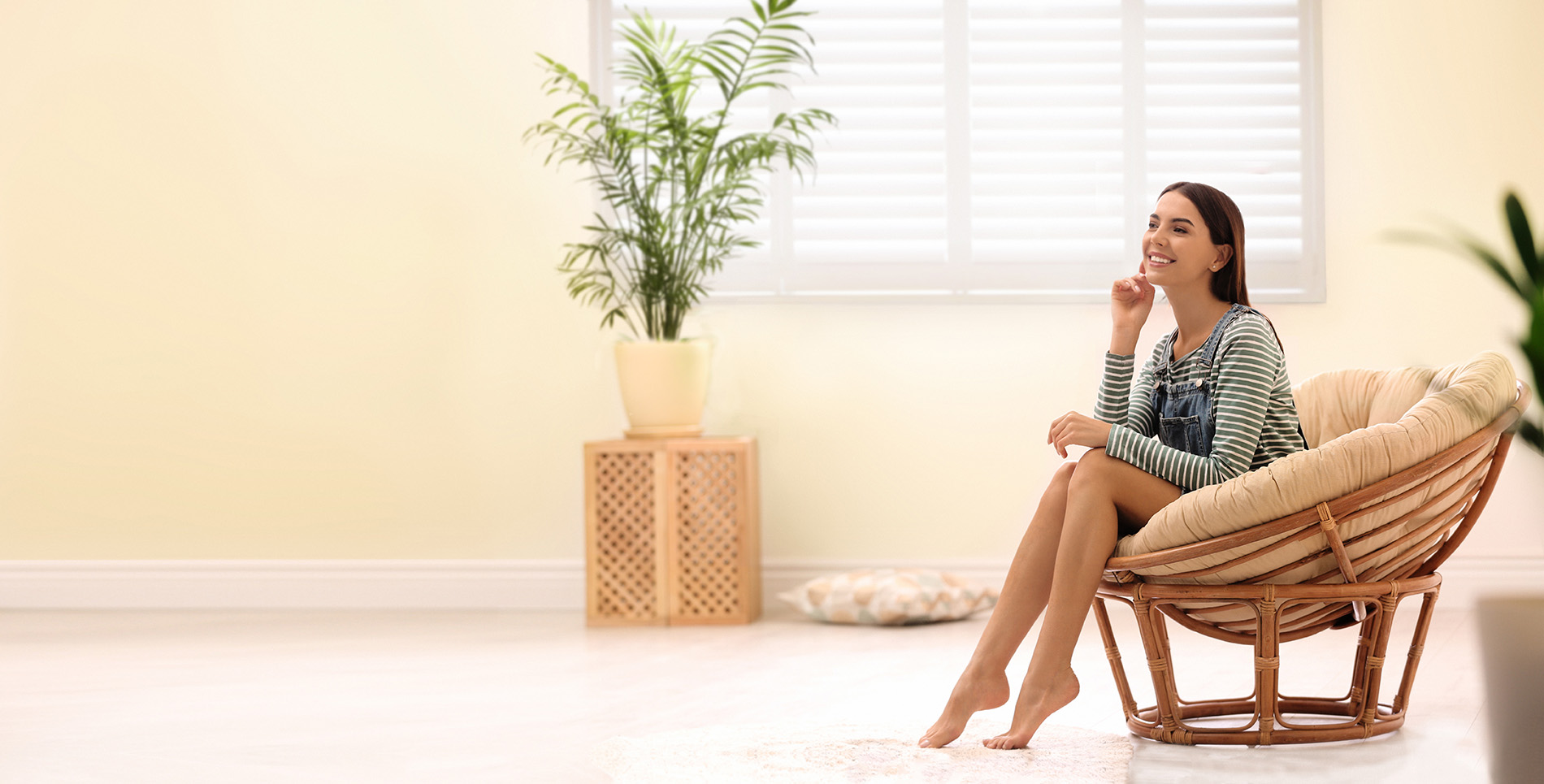 Get in touch today!
Why not contact your local Shuttercraft?