Spring is nearly upon us! As the night draws back and the day draws out, it's time to look at your home and decide how to make the best use of the light, creating an atmosphere that's inviting, happy and good for your mental health.
With many of us spending longer in our homes than ever, whether your home is now your workplace, or an ever-more important sanctuary from the stresses of lockdowns and restrictions, now is a great time to optimise your space, bring more light into your life and enjoy where you live. Below are some factors to consider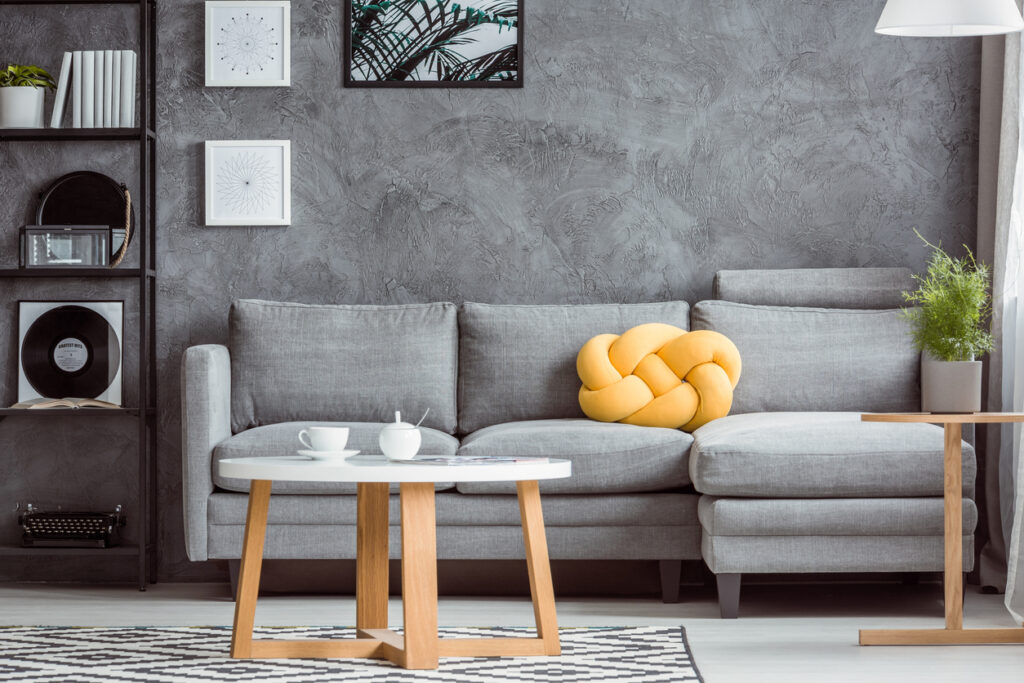 How choosing the right colour for your décor will improve your mood

Different colours have specific effects on mood

https://www.verywellmind.com/

The recent trend for monochrome living, with everything in shades of whites, greys and light purples, has begun to recede.

What we're seeing in its place is a muted canvas peppered with bursts of strong colour that draw the eye and add warmth and individuality.

Choose your colours, and the items that carry them, with care. The idea is elegance with warmth, and more than ever, your home needs to be about the things that make you happy.

Choose your favourite colours before starting to shop and consider how you might introduce these colours, it might be a mixture of art, soft furnishings, coffee table books and lights, which brings us to..
---
Why selecting the perfect lighting for your living space will help you sleep

Over 80% of interior lighting has no control other than an on/off switch
At this time of year, we're reliant on lighting for much of the day. The lights you choose can have a big effect on the feel of your home, and more directly on your mood.

Blue Light at night reduces melatonin production, making sleep more difficult

https://www.health.harvard.edu/
We have all read about the effect of blue light from screens before sleep, but there's a lot more to it than that, and happily many of the current trends are towards interior lighting which should help pacify your mood and bring warmth into your life.
The top 4 most popular lighting trends for 2021
1. Brass/Gold
2. Iridescent lighting
3. LED
4. Voice Activated lighting system
Brass fittings

The industrial and mid-century lighting themes mean that there are some glorious brass fittings available.

Brass fittings are a great way to add some stylish colour to a space, and whatever your personality, you're bound to find something to your taste.

The warm tones of brass complement the more austere style we've seen recently, so they're an easy upgrade for most homes.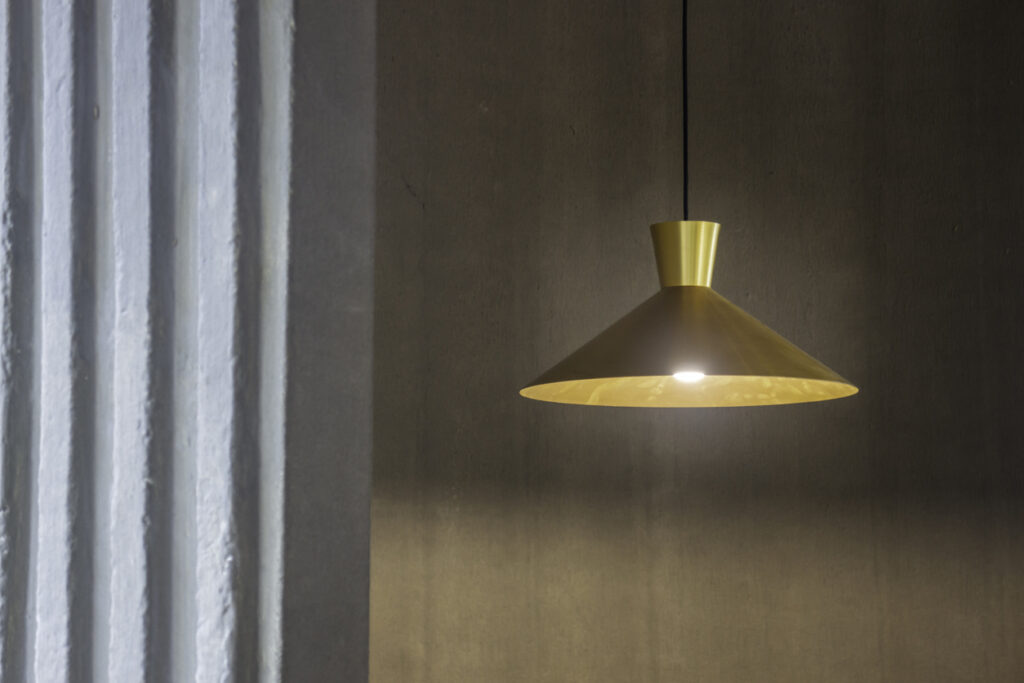 ---
Iridescent lighting

Why not play with the light itself?

With iridescent bulbs and fixtures, you can evoke the varied and changing nature of natural light, whilst adding bulbs and fixtures which are beautiful in and of themselves.

Move around the room, and feel the difference in the light, the variation gives your senses contrast and benefits your mood.

---
LED lighting


LEDs have a number of benefits, based on two main factors – the spectrum of light emitted and the range of colours and blends available.

Particularly in the evening, the blue-end spectrum of many electric lights is disturbing to relaxation and may interfere with sleep, even long after they have been switched off.

LEDs offer purer white and colour options that can be changed throughout the day from a dynamic blue to warmer hues of arranging and red, as your focus and need shifts.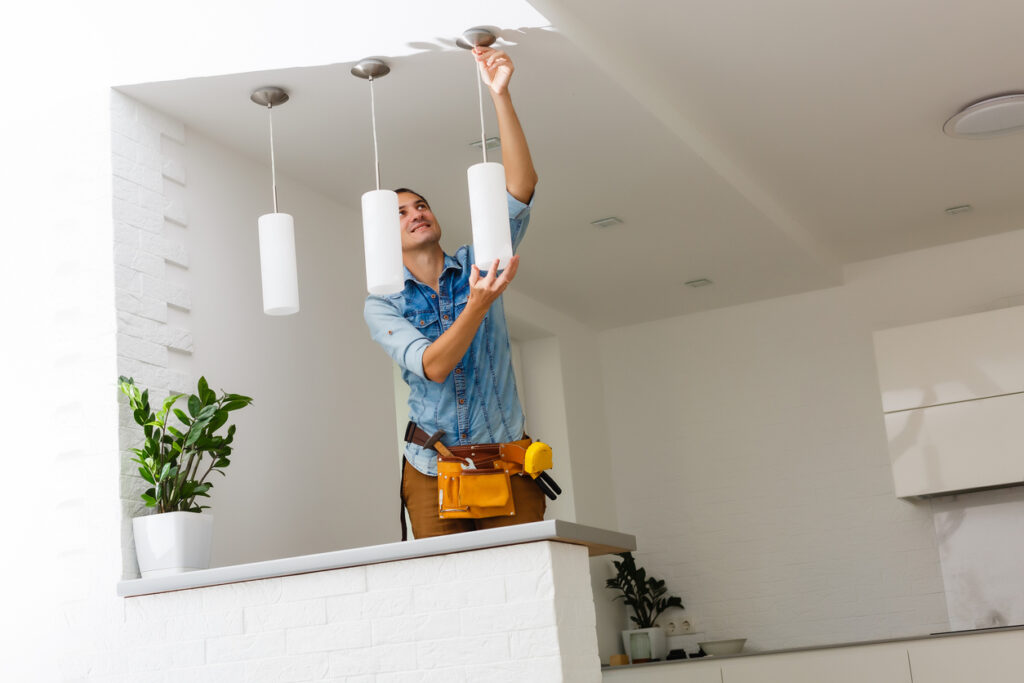 ---
Voice Activated Lighting Systems

Voice activation is not simply a gimmick, it has very real benefits for your home as a workspace and place to relax.

Built into many such systems is the ability to control your lighting far beyond a light switch.

As you move from the workday when you wish to be alert through to the evening when relaxation is key, shifts to different light sources and levels of light can be all-important.

Why not set the different modes so it's a one voice command to transform your home?

---
Making the best use of natural light

There is no substitute for the benefits of natural light, and there's much to read about the importance of being out in natural light every day.

Have you considered whether your home is set up to make the best use of natural light and the benefits it brings?

For many people, there is a compromise to be made between allowing natural light in and keeping their home as the private space where we can be ourselves and relax away from the rest of the world.

In the past, net curtains were often employed for this purpose, but thank goodness we have more stylish and effective options today.
---
How a simple window treatment can elevate your mood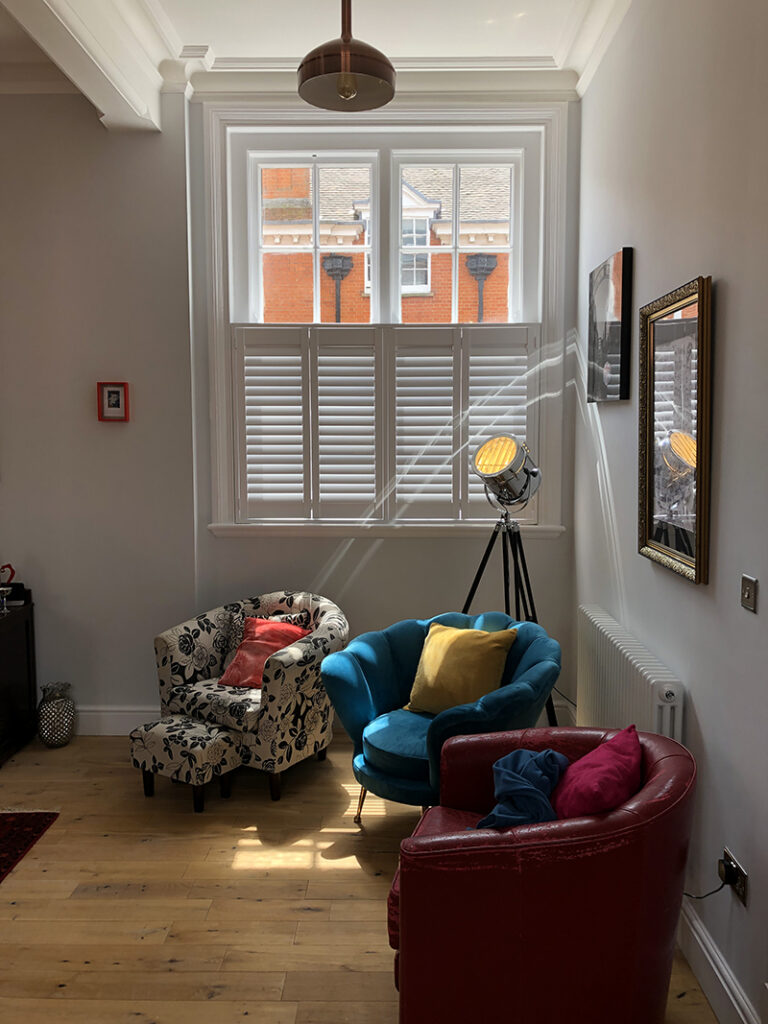 Interior Shutters

Interior shutters can increase the light in the room with white plantation shutters!

Shutters let pure unfiltered natural light in and can be tilted to control the degree to which your room is visible to the outside world.

With many possible configurations, including split tilt, which allows you to operate upper and lower louvres separately, or Café style, where the shutters are only in the lower portion of the window, shutters are the ideal window covering to make the best use of natural light or a view!
---
Light Filtering Blinds

Sheer/light filtering blinds – sheer or light filtering blinds can either be as a standalone feature or operate with other blinds or curtains if you want an option to keep the light out in the early mornings.

Light filtering blinds have the advantage that there is a good standard of privacy in the daytime and that light passing through a blind will be softened and dispersed, which is ideal for those hot summer days later in the year when the sun is beaming into your living room.

The drawback, of course, is that you lose your view.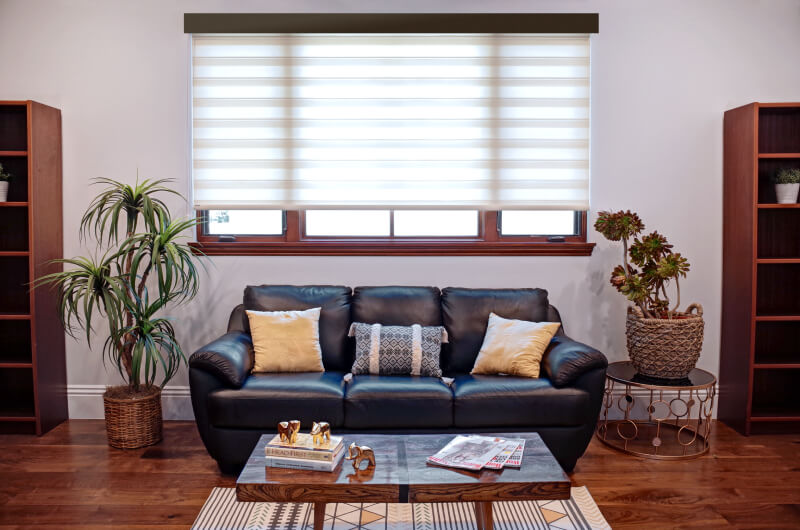 ---
Opaque-Sheer Blinds

Opaque-Sheer blinds – there are some blinds available now which have two pieces of fabric that alternate sheer with opaque fabric.

By moving the blind you can move from a half-sheer blind to a fully opaque, and all stages in between, giving you control in one elegant solution

Conclusion

Of course, not all light is good light, and with the days lengthening, there will be times when you just want to block it all out and drift off into the welcoming arms of Morpheus.

In addition to the classic blackout curtains, there are more elegant options, including blackout-lined roman and honeycomb blinds, and our favourite: Shutter and shade, which gives you all the control of shutters, with the option to close the incorporated honeycomb blind, for a truly great night's sleep.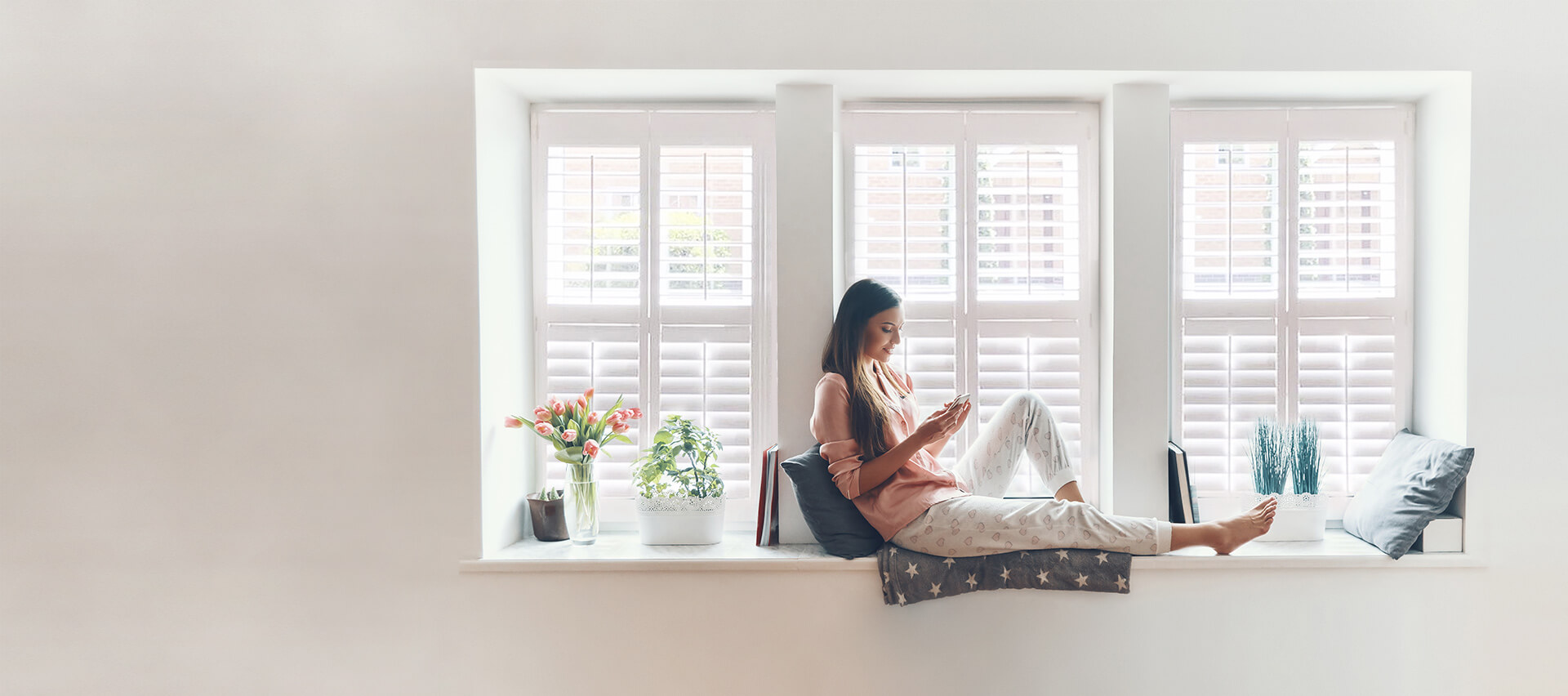 Why not contact your local Shuttercraft?