Work/Life balance
Flexible working, whether hybrid or remote, has changed not only our lifestyle, but how we use our homes. When working from home, we can enjoy work/life balance – an ever-important value for mental health and stress relief.
Have you adapted your home to reflect this balance? If you're finding yourself distracted at home or working out of hours just because your screen is accessible, it is time to redesign your space to work flexibly.
Whether it's catching up with extra laundry, during work, or sitting down for your Sunday cup of tea, and catching up on emails rather than reading your favourite book, these are signs that it is time for change. Create environments that work for you, every day of the week.
Separate your home office
Working from home means we can design a space that inspires productivity. This is different for everyone, you may require minimalism to clear your mind, or the opposite, vibrancy, and expression might help you feel energised for the day. The great thing about working from home is your workspace can be designed to work for your needs.
What inspires productivity for you?
If you have limited space in your home, your office may be integrated into a room that already has a purpose, e.g., the living room or dining room. How do you create some separation between your home purpose and using this space for an office?
Designing a living space that is adaptable means you can make areas of the space fit for multiple purposes. Using room dividers, whether they are bookcases or something a bit more definite like track shutters, means you can create more privacy in specific areas of an open-plan space.
It is important to evaluate the space and design it to work for you. Use corners and alcoves to create areas that have separate roles within a room, clever uses of architecture can be space savers if used effectively.
If you need to have an option where you can 'put work away when you have finished for the day, how about a bespoke cupboard near your work area?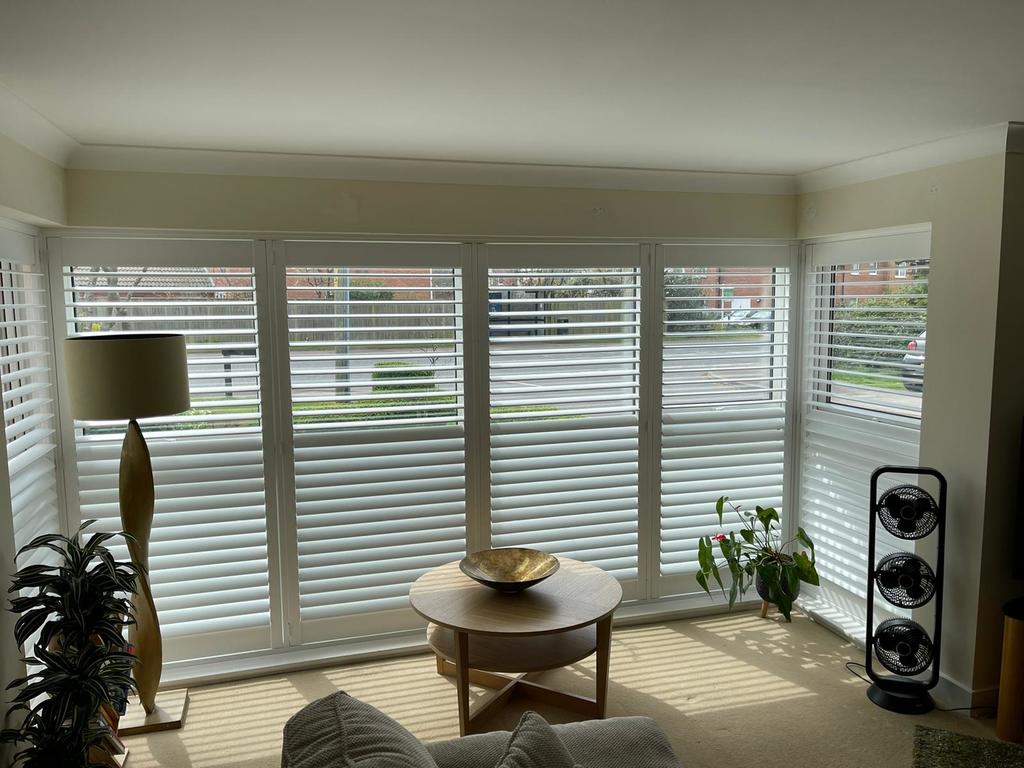 Adaptable Room Designs
To create a flexible home, it helps to consider the fundamentals – how to lay out a space, and how to get the best use of the space available.
When it comes to the key features to a room, choosing furniture styles that match almost anything gives you the opportunity to easily change up the space.
Be clever with the staple furnishings in your home, invest in quality features that are timeless and compliment any future additions or changes to the room.
Keep it simple for a flexible room:
Modular sofas
Spotlight lights
Pure White interior shutters
Open bookcases
Foldable furniture
Make the most of available space
Have you got a garden building or room that is hardly used? Re-designing it so that it is functional in your lifestyle can open new opportunities for the space.
You can cleverly renovate a garden room to be more than a storage area. Make room for a hobby, an extra social space, or a home office.
You could even repurpose the room to work for all three if you think smart with flexible furnishing solutions!
Putting the time in to renovate a space can completely transform the value of your home, improving your lifestyle and day-to-day routines.
Revamping an unused space for a home office also allows you to design an area that makes you feel productive.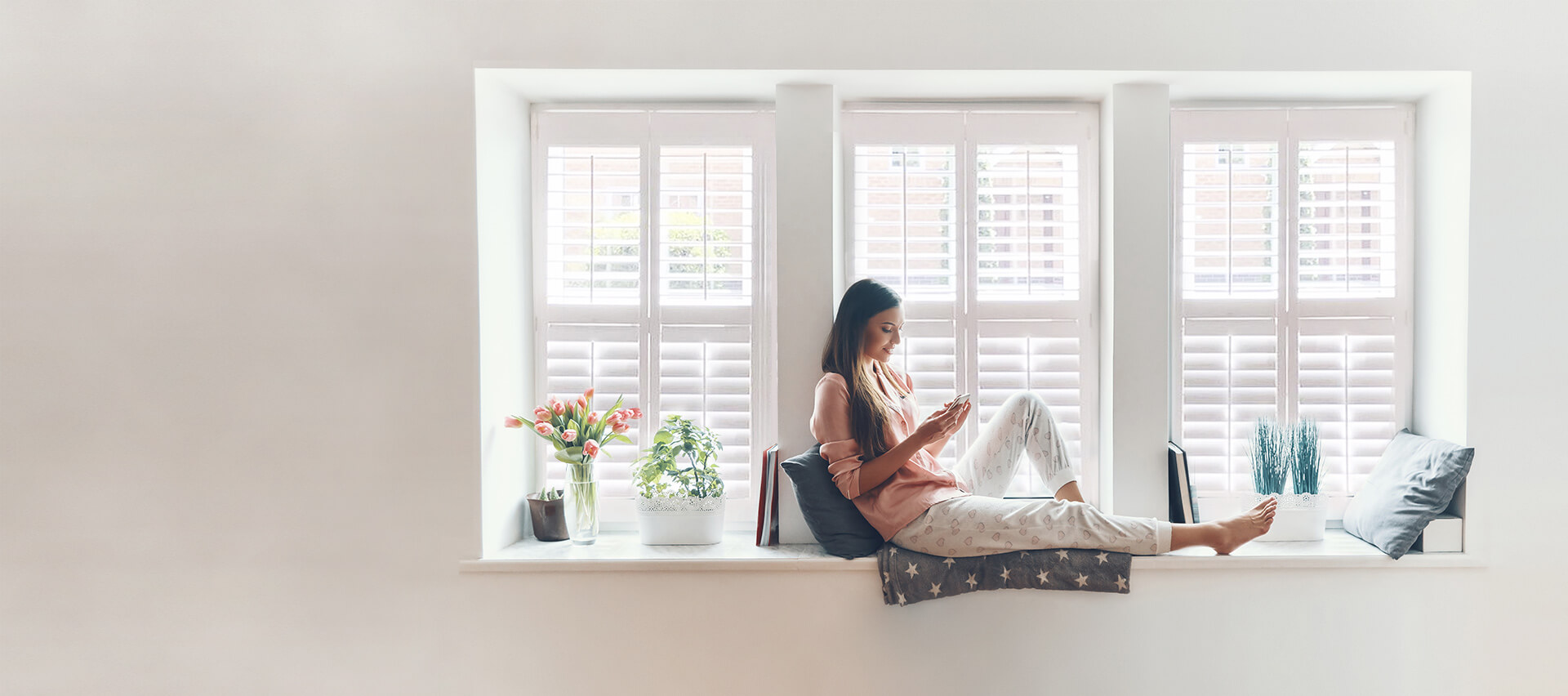 Discover our shutters
Why not contact your local Shuttercraft?
Lighting in your work environment
Lighting can make or break a room. Sometimes, you can be limited with spaces and their use due to the lighting in the room. Whether your room is too bright or too dark, interior shutters offer flexibility in light control.
If you were looking to use a conservatory, or a garage conversion with French doors, how are you controlling natural light?
A window dressing that offers you multiple light options throughout the day allows you to see the screen at all hours, without sitting in the dark. To keep you energised during working hours, it's ideal not to have to sit in the dark!
Designing an interior to suit your working environment can make a difference to your productivity and attitude during your working hours.
Working within a space that you feel comfortable but energised can stimulate positivity, so you can achieve what you set out to.
Trusted window shutter service
It's not just about our impressive range of shutter styles and materials. It's as much about how we take care of you, from the first contact to the finished result.
Customers trust us all over the UK to provide a friendly, dependable service.