If you're struggling to find a window dressing for that awkward circular window, round window shutters might be the perfect solution.
In this guide, we'll explain everything you need to know about circular window shutters – including how we make sure they're a perfect fit for your window, whether you lose any practicality with special-shaped shutters and some of the benefits they'll bring to your home.
Quick answer: Round window shutters are made-to-measure for circular windows. Since they're made to measure, they are a perfect fit and offer enhanced room light control, privacy, and insulation. They're often chosen over blinds and curtains because they maintain the attractive shape of round windows as they're mounted inside, not outside, the frame.
What are round window shutters?
A circular window shutter is a shutter that's been made-to-measure for a round window.
Thanks to the way shutters work, even a special-shaped shutter like this maintains all the benefits you'd expect from a more conventional rectangular shutter.
This is because the mechanisms that control the opening, closing, and angling of the louvres are built into the frame – so regardless of shape, your shutter will still function perfectly.
A shutter for a round window can be made to any size – so whether your property has a small bathroom porthole window or a grand circular feature window, shutters are an ideal window treatment.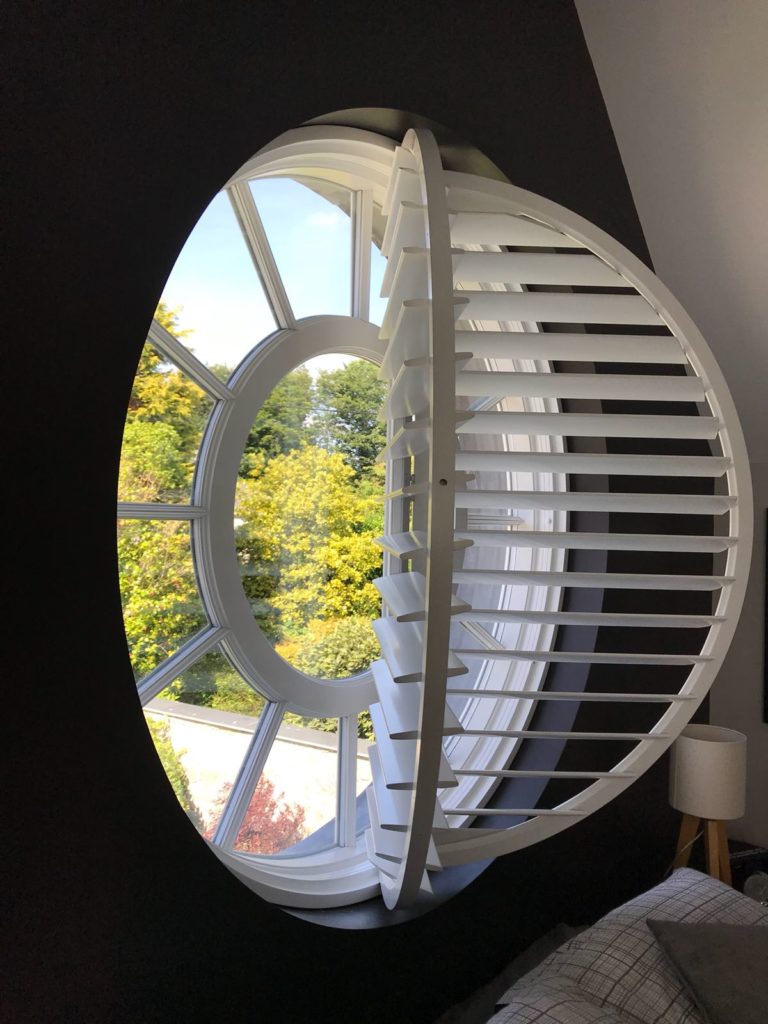 How to measure for round window shutters
Measuring for special-shaped shutters is a little trickier than measuring for standard-shaped shutters.
This is one of the main reasons we provide a free measuring service – with years of experience; we know the exact measurements we need and where we have to be millimetre precise!
The biggest challenge is accurately finding the widest part of a circular window – otherwise known as the 'diameter'. With this measurement, we can calculate the circumference of your window and plan the finer details of your shutters
This includes whether you'd like it to open or whether/how you'd like the circle shape broken down into panels.
Of course, we will also make sure your window is perfectly round! In some properties – especially older ones – time takes a slight toll on round windows, often leaving them very slightly out of shape.
While this is usually not visible to the naked eye – it becomes much more noticeable if there are inconsistent gaps around a shutter.
We'll make sure your shutter is a perfect fit – even if it's not a perfect circle!
The benefits of a shaped shutter
Perfect fit: Curtains and blinds cannot be mounted inside the frame of a circular window – so, when closed, the shape of your circle window is lost. Shutters fit inside the frame of your window, so you don't lose this stunning addition to your room.
Light control: A shutter allows you to adjust the louvres to any angle – so regardless of where the sun is in the sky, you can always ensure you get just the right amount of light into your room.
Privacy: If your home is overlooked by passers-by or neighbouring properties, your shutter's slats can be adjusted so they can't see in – but the light can still enter your space.
Insulation: Shutters are 'thermally dynamic' – which means they reflect heat. On cold days, this means the warmth is trapped inside your home. On hot days, the sun's harsh rays are kept out. This often has an impressive knock-on effect on your energy bills.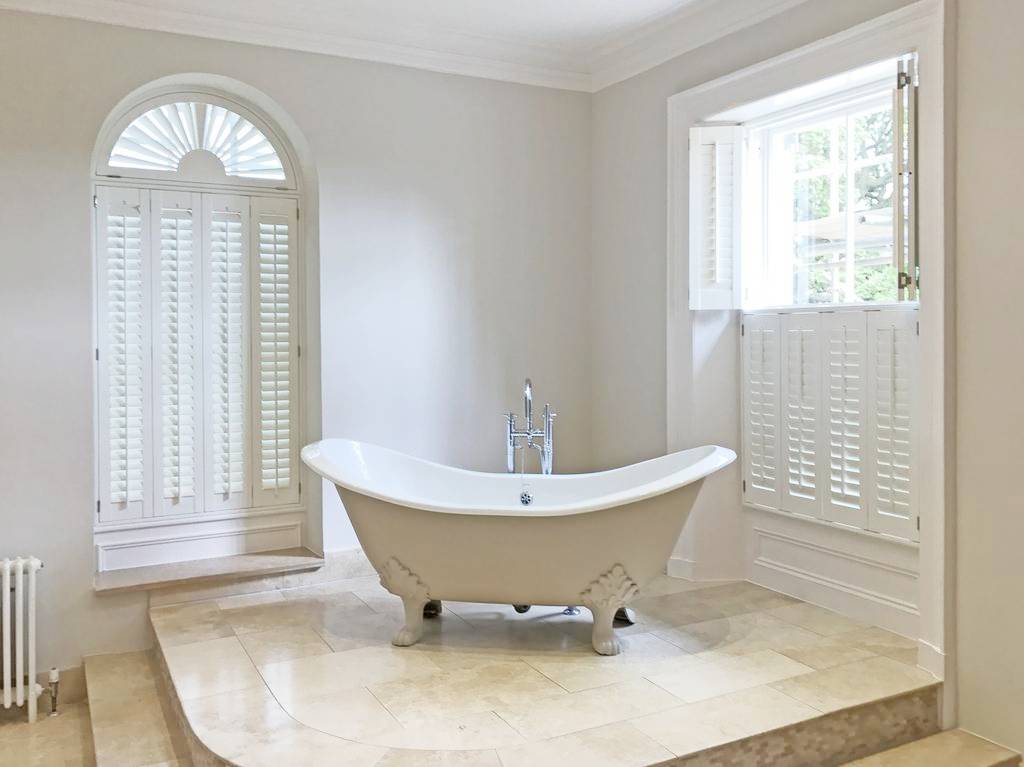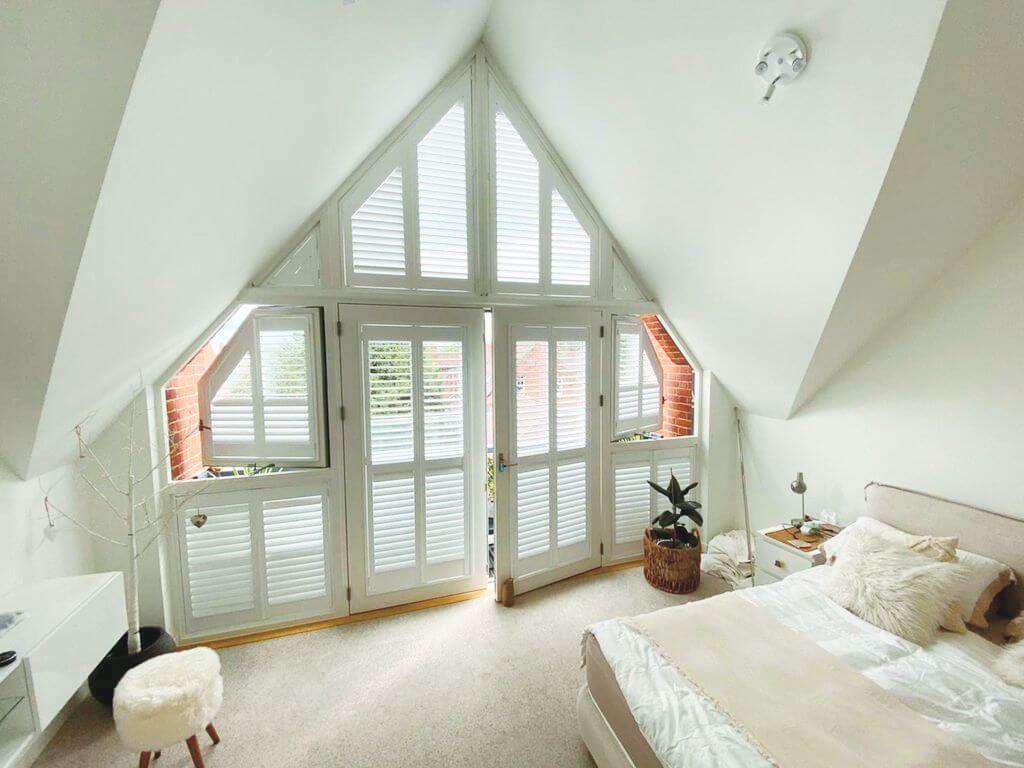 Shaped shutters for all rooms
Many of our shutter styles are created using sustainable solid hardwood.
While hardwood is a classic look and a fantastic material for living rooms, dining rooms and bedrooms, wood isn't recommended for rooms that experience high levels of humidity.
The good news is, round shutters can also be created using tough and waterproof ABS.
Created to mimic the look of natural wood shutters perfectly, ABS shutters are indistinguishable from the wooden products in our range – aside from the fact they will never warp or become misshapen in wet areas.
Round window shutters: A summary
Round window shutters maintain all the functions and good looks of a standard window shutter. What's more, they offer a range of benefits – including light control, privacy, and insulation.
Although they can be made for any size window, accurately measuring the window's diameter is critical to ensure the best possible fit.
While circular shutters are usually made of sustainable hardwood, ABS, a robust and waterproof material, can be used in humid environments.
Round shutters also preserve your window's shape, something curtains and blinds can't offer – and they can be created to account for slightly misshapen windows commonly found in older properties.
If you'd like to see how round window shutters could work in your windows, why not get in touch for a no-obligation quote?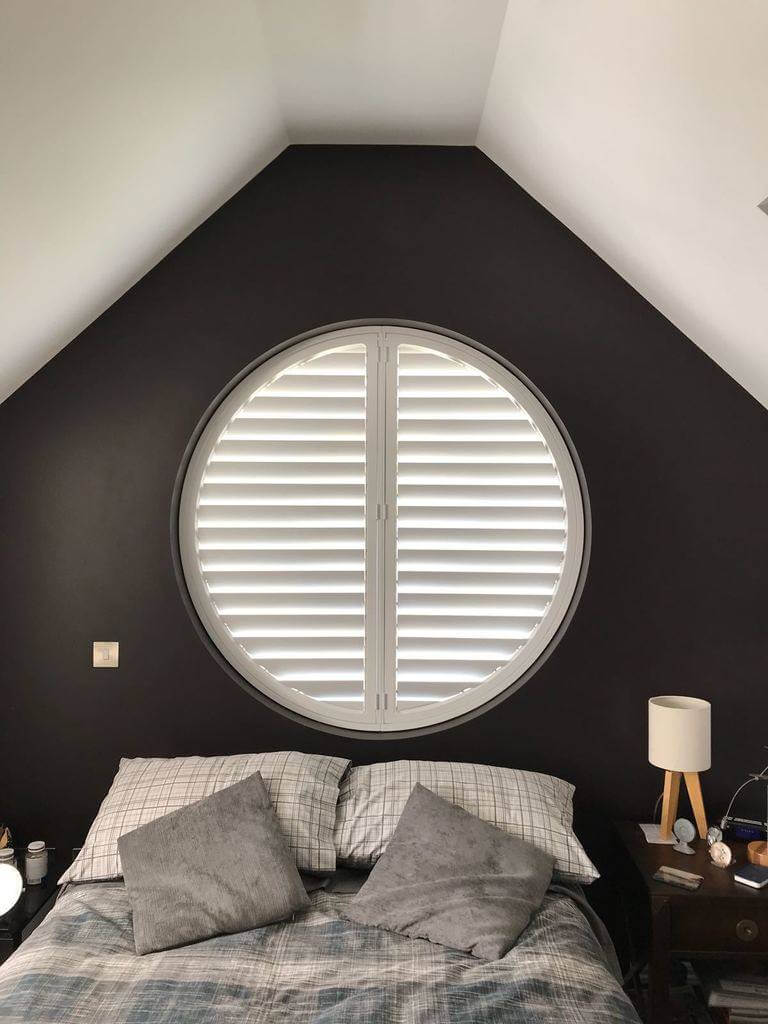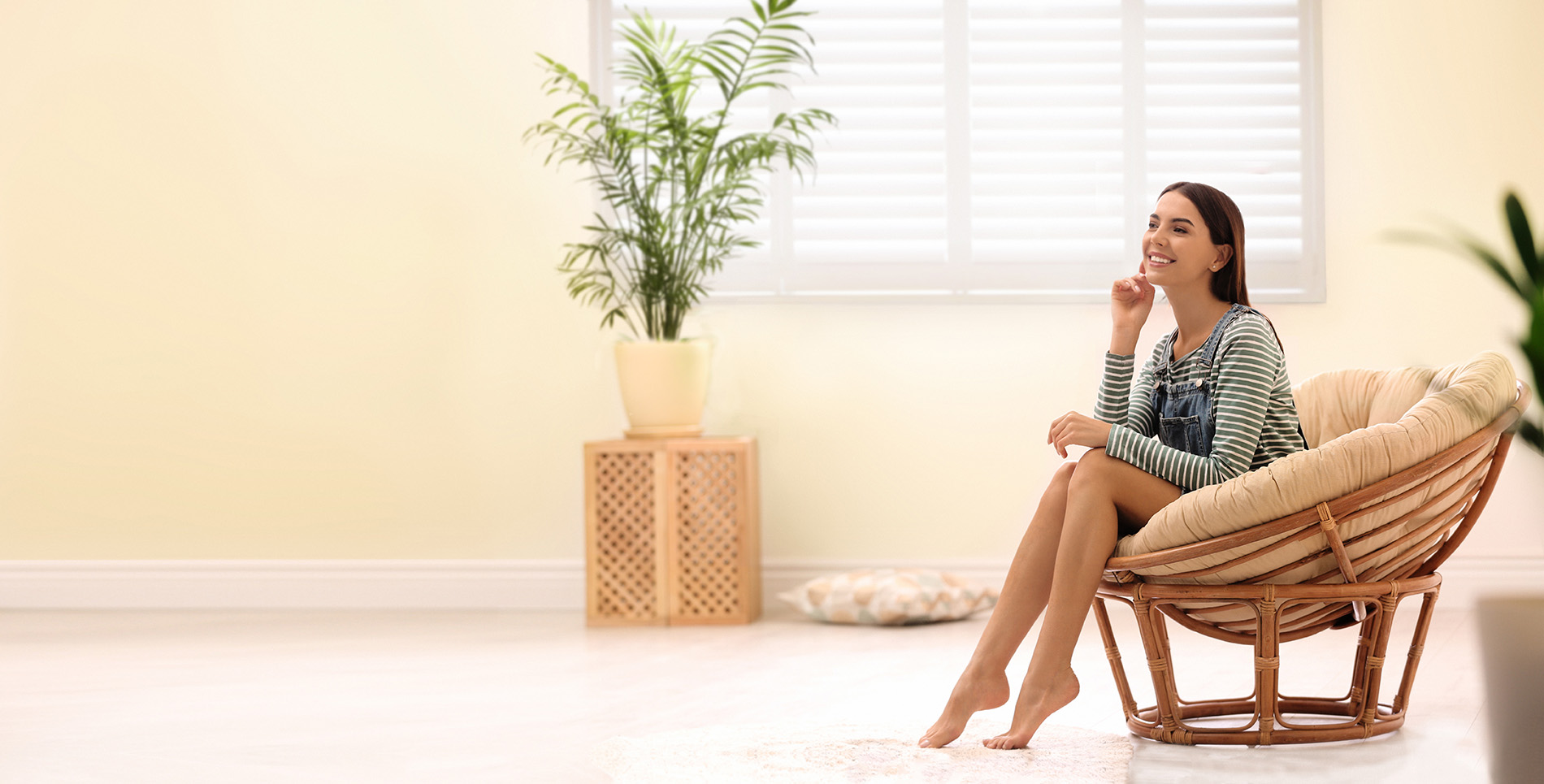 Get in touch today!
Why not contact your local Shuttercraft?