If you're searching for white wooden shutter blinds – you're in the right place. Every year, we design and install thousands of white shutters for homes across the UK.
In this quick guide, we'll explain everything you need to know about white shutters – including the different styles available, the benefits that white wooden shutters offer, and even a closer look at the range of white tones available!
Quick answer: White wooden shutter blinds are a stylish window dressing that gives you ultimate control of light and privacy in your space and adds a layer of insulation to your windows or doors. White shutters are available in various styles, including full-height shutters, tier-on-tier shutters, café-style half-height shutters, track-mounted shutters, and special-shaped shutters.
What are white wooden shutter blinds?
White wooden shutter blinds – also known as plantation shutters or window shutters – are window dressing that offers absolute control of light, privacy, and fresh air throughout your room.
Mounting either inside or outside your window recess, the louvred design of shutters lets you fine-tune the amount of light entering your home.
Of course, this is also a privacy benefit, as the louvres can be angled to make your room unable to be seen by people passing by or neighbouring properties.
As well as being exceptionally practical, shutters look beautiful in virtually any interior design setting. Their timeless good looks work just as well in maximalist traditional homes as they do in ultra-minimal modern settings.
What are the different styles of white shutter blinds?
To further enhance their versatility, white shutters are available in a range of unique styles.
Full-height white wooden shutters
Full-height white shutters are a versatile window treatment that spans the full height of the window.
Typically crafted from sustainable, solid hardwood, this style of shutters provides complete light control and privacy while adding a clean, crisp aesthetic to any interior design look.
Tier-on-tier white hardwood shutters
The tier-on-tier design consists of two separate panels, one atop the other, allowing individual control. Tier-on-tier white shutters are an extremely adaptable window dressing made from durable and sustainable hardwood.
This unique split design provides light filtration, privacy, and This unique split design provides flexibility in light filtration, privacy, and ventilation. When finished in white, they enhance any room aesthetic with an elegant, timeless look.
Café-style white plantation shutters
Café-style white plantation shutters are continental-style window coverings, typically covering just the lower half of the window.
This style allows for privacy at eye level while allowing sunlight through the top of the window. With a white finish, café-style shutters bring a bright, airy touch to any interior decor.
Bi-fold and bypass white shutter blinds
Both bi-fold and bypass shutter blinds are mounted on discreet tracks in front of your windows or doors. Rather than open on a hinge, they slide along their tracks, allowing as much or as little light and privacy as you require.
While bi-fold shutters fold back in a concertina style on a single track, bypass shutters are on two tracks – with two fixed panels sliding in front or behind one another.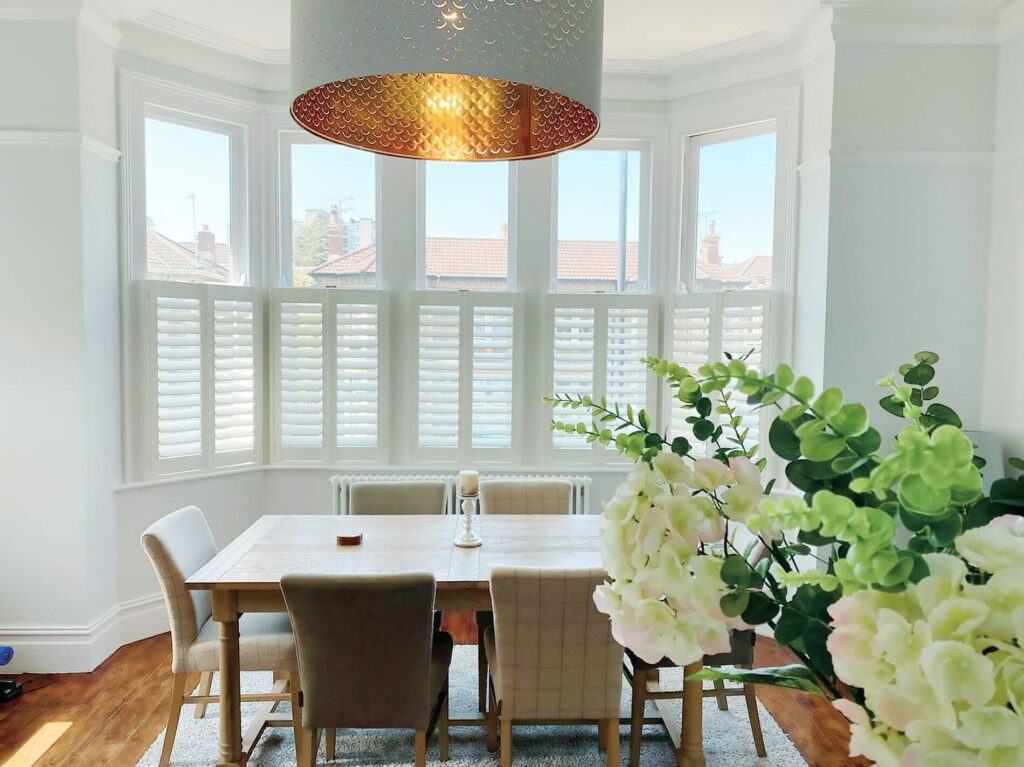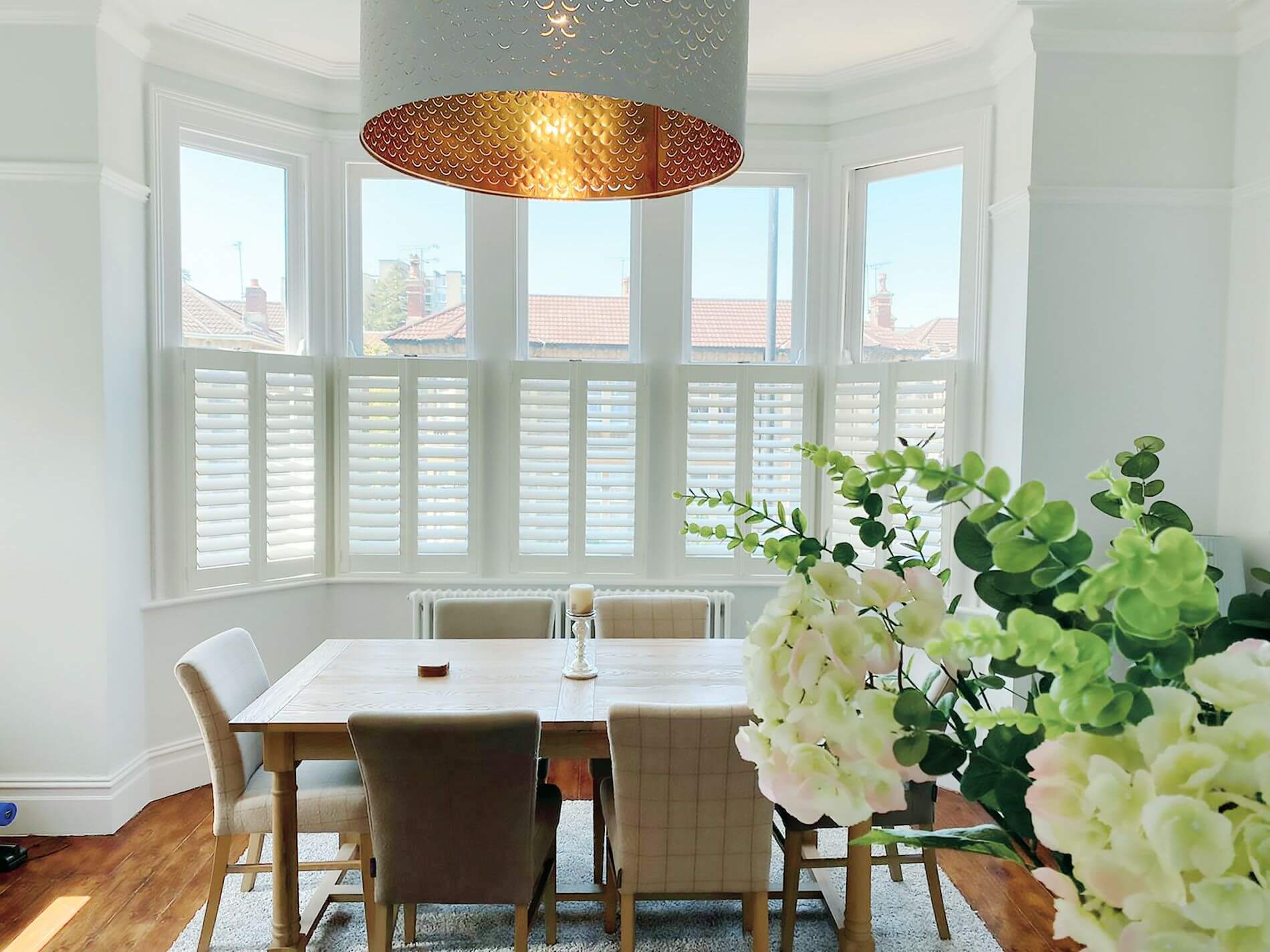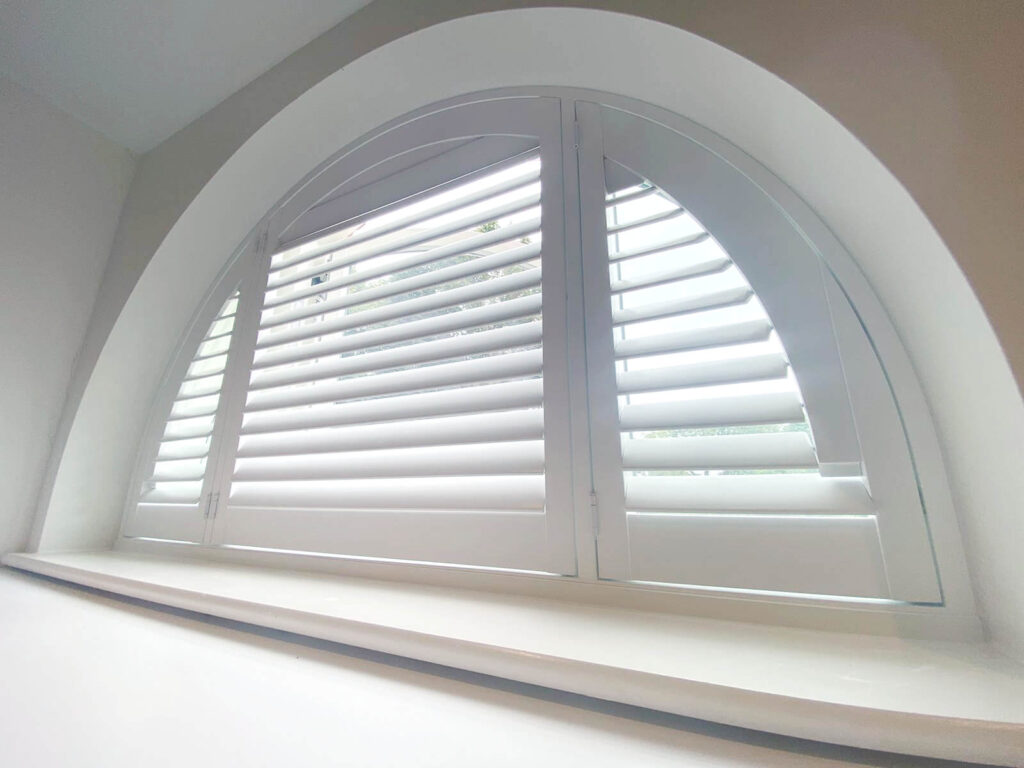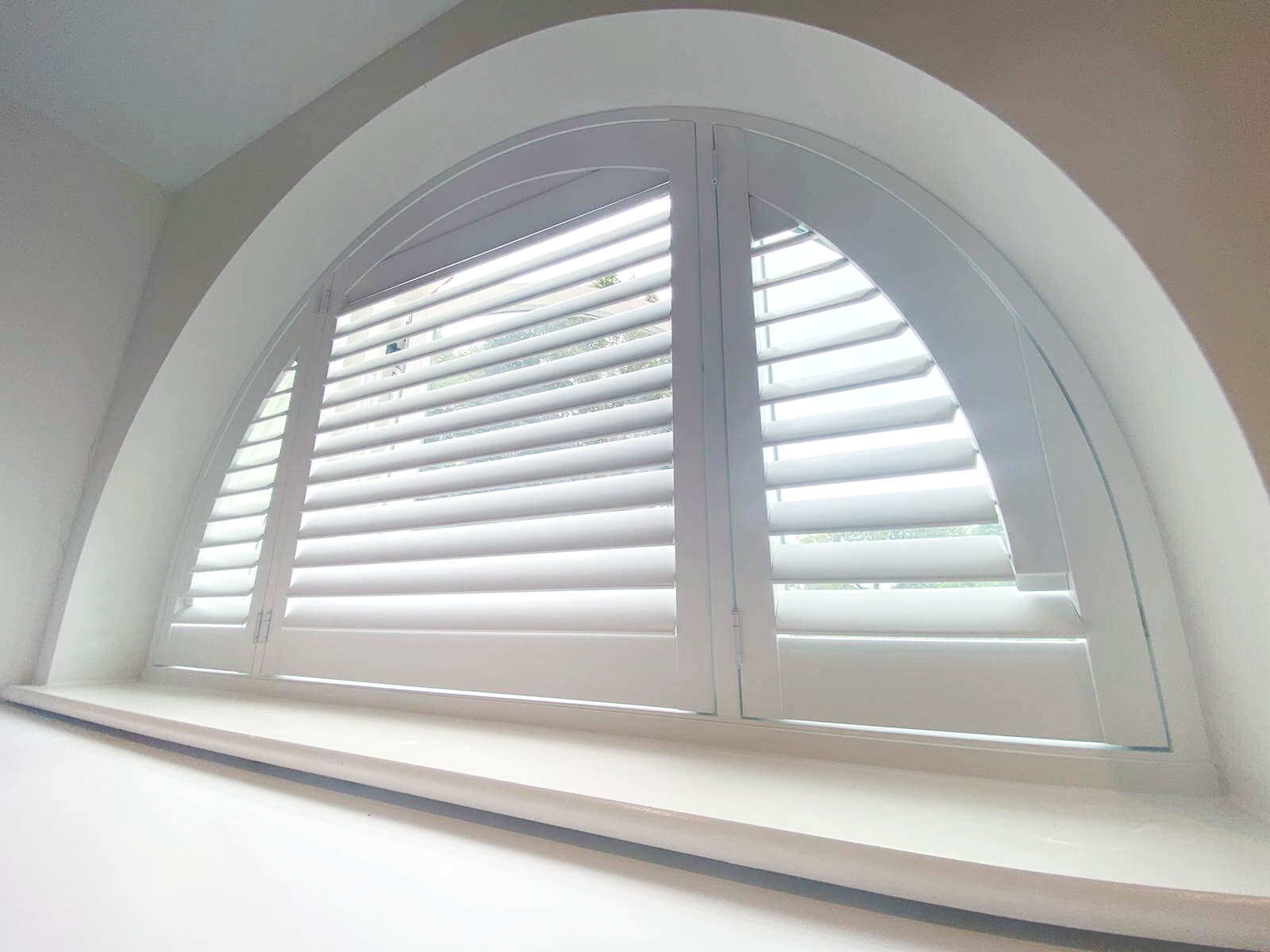 Special-shaped white shutters
Special-shaped shutters are a bespoke product we can offer thanks to our expert measuring and complete control of the shutter design and manufacturing process.
We can create shutters that work in virtually any window shape – including circular windows, triangular windows, roof windows, and more.
Since shutters mount to your window in their frame, they fit and operate perfectly, regardless of the size or awkward shape we are working with.
A range of different white tones
Although it's easy to think of white as just one colour, there is a vast range of white shades available for shutters:
Pure white
Bright white
Aura white
Chalk white
Cotswold white
Decorators white
Dover white
Extra white
Silk white
Winchester white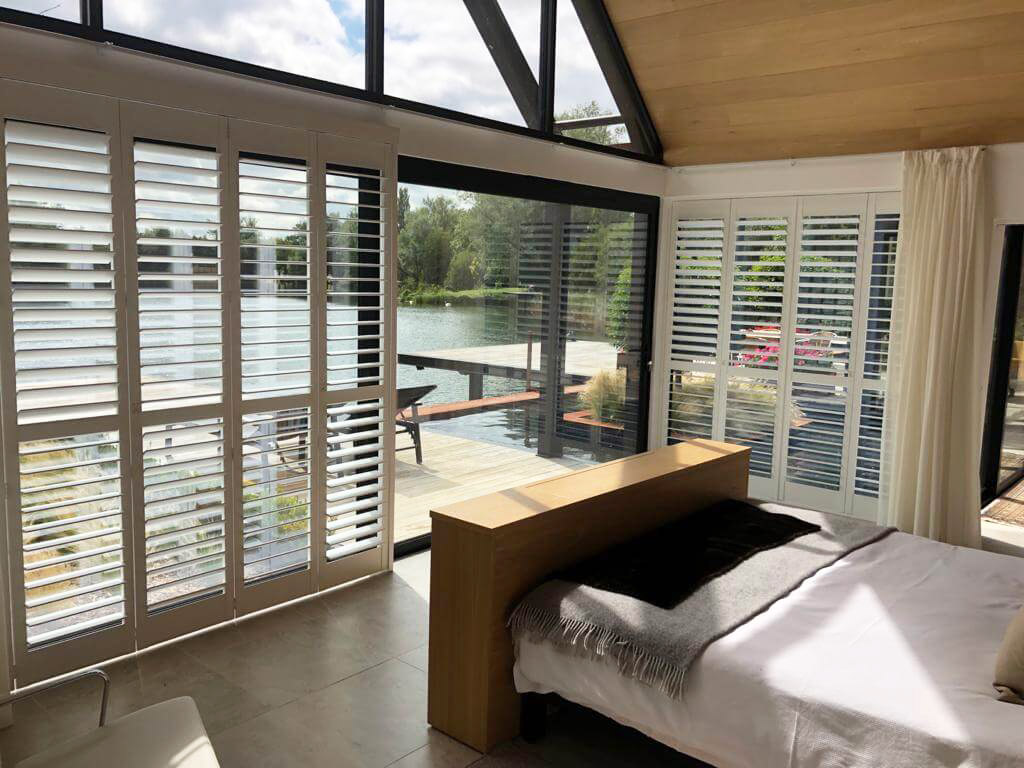 What are the benefits of white shutters?
Made-to-measure real wood white shutters provide a massive range of benefits in any living space, including:
Enhanced light control
Increased privacy control
Quick and easy maintenance
Absolute safety with no dangling cords
An additional layer of insulation for your windows
Looking for white wooden shutter blinds?
If you're looking for white shutters for your home, you're in the right place. We've installed white wooden shutter blinds in thousands of homes around the UK – so we're perfectly placed to answer any questions you have.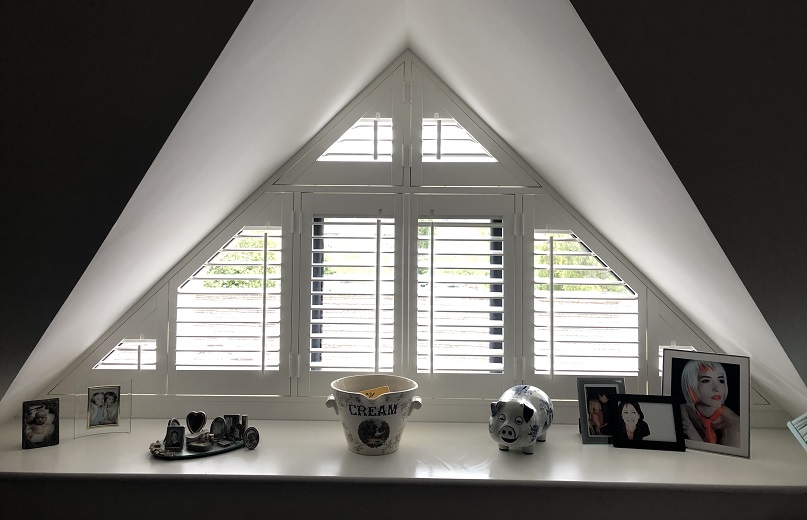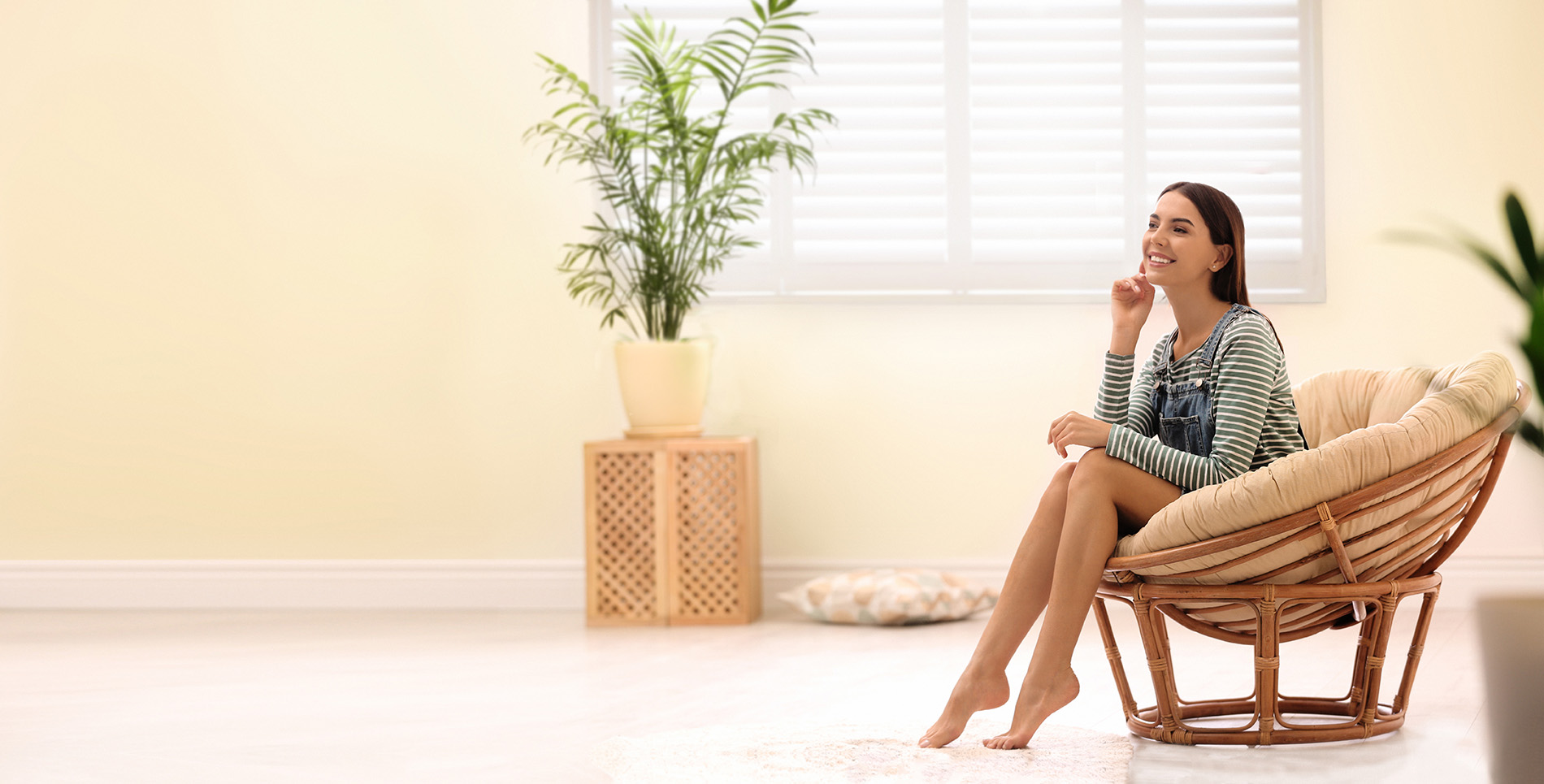 Get in touch today!
Why not contact your local Shuttercraft?