Kitchens are often considered the heart of a home – so finding the right kitchen window blinds can transform this important room.
While looks are essential to finding the right window dressing for a kitchen, there's plenty more to consider.
In this guide, we'll walk you through 9 reasons why a kitchen blind will be a beautiful and practical option for the busiest room in the house.
1. Kitchen window blinds offer light control
Kitchen blinds offer remarkable light control – essential to maintaining the ideal ambience in your cooking space.
Whether it's a sunny afternoon or a dim evening, blinds allow you to adjust the amount of light entering your kitchen precisely.
They feature slats or vanes that can be tilted, raised, or lowered to achieve the perfect balance of natural light.
Of course, every different blind type does this differently:
Kitchen roller blinds or Roman blinds can be adjusted up and down to control the light.
Kitchen Venetian blinds can also be lifted or lowered – but also feature slats that can be tilted to filter the daylight.
Vertical blinds in a kitchen can be angled or retracted completely to let in the required amount of sunlight.
This versatility can help you create a bright, cheerful atmosphere for daytime meal prep or a more subdued, intimate setting for evening meals. Moreover, blinds can prevent harsh sunlight from causing glares on shiny kitchen surfaces – enhancing comfort and visibility while cooking.
2. A kitchen blind enhances privacy
Kitchen blinds are an excellent way to enhance privacy in your space. Acting as a visual barrier, they obscure the view from street level or neighbouring properties – making your space more personal.
Blinds in a kitchen are essential in the evenings – where the bright lights in the kitchen can attract unwanted attention. With a quick adjustment of the slats, vanes or level of your blind, you take complete control over privacy.
3. Kitchen blinds can help with temperature control
Now you know what optional features you can expect from a bespoke shutter company. Knowing how to configure shutters for a modern interior design look is helpful.
Many fabric blinds, faux wood blinds and pleated blinds help to control the temperature in your kitchen.
They create a physical barrier between your room and the windows or patio doors that connect your kitchen with the outside world. Since these are the areas where homes tend to lose the most heat, this barrier helps to keep warm air trapped and cold air locked out.
Being able to control the temperature in your kitchen more easily helps to keep energy bills down, too – as you reduce the amount of work your central heating has to do.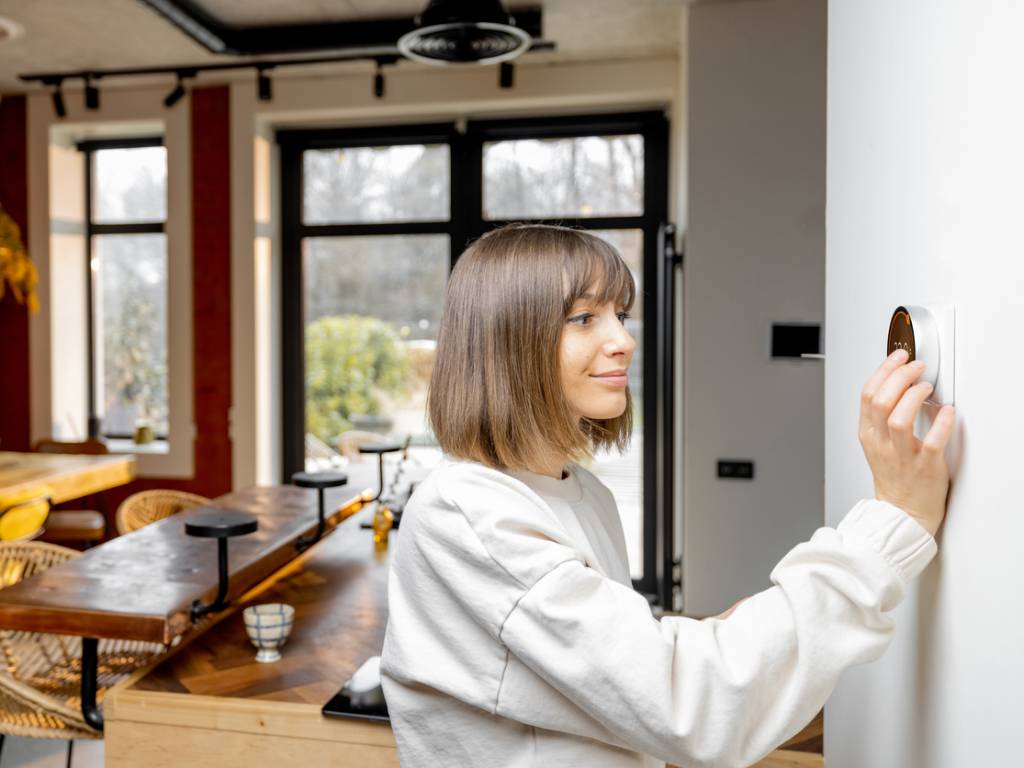 4. Blinds in kitchens are easy to clean
Unlike curtains, most made-to-measure kitchen blinds will wipe clean with a damp cloth.
Of course, some fabric options require a little more effort, but there are many water-resistant options available, including:
Roller blinds
Venetian blinds
Faux wood blinds
Given the amount of cooking and preparation in a kitchen, it's probably no surprise that experts consider it the dirtiest room in most homes.
Even with regular cleaning, the airborne grease and steam created by cooking make it possible for bacteria to hide in awkward places.
By getting expert advice and choosing a blind material suited to a kitchen atmosphere, you reduce the chance of lingering grease, steam and cooking smells in your space.
5. Modern kitchen blinds look fantastic
Although some people opt for busy-looking traditional kitchen décor, most people opt for a clean, modern look in this busy room. This makes blinds an ideal choice – especially since many are minimal and unfussy in their design.
What's more, most made-to-measure kitchen blinds can be created using custom colours or fabric patterns – so they can be matched perfectly to colours or fabrics elsewhere.
You may even use your blinds to create design continuity between rooms. For example, choose the identical blinds for your kitchen, patio doors and dining room – and you make a subtle cohesion that helps the rooms flow into one another.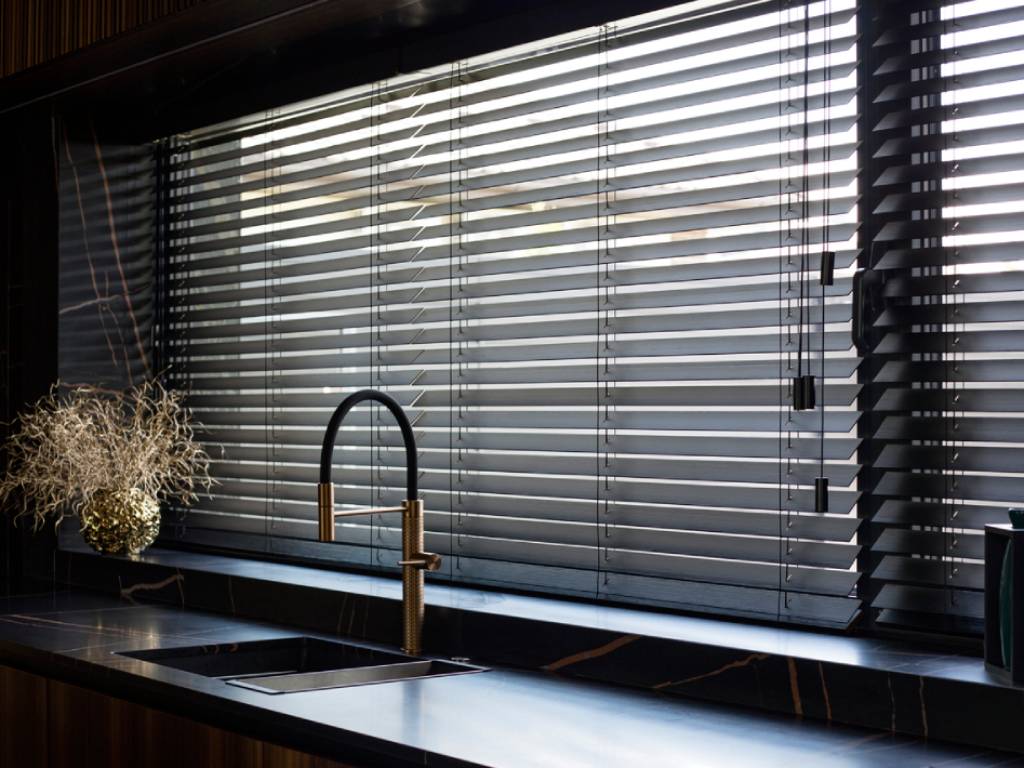 6. A kitchen blind is easy to operate
Whether you choose kitchen wooden blinds, roller blinds, pleated blinds, or vertical blinds, controlling your blinds couldn't be easier.
Most blinds have a child-safe cord that controls raising, lowering, and angling. This cord is kept safe with a retaining cleat that's fixed to your wall – so you don't have to worry about curious children or pets getting tangled.
Of course, you can take ease of control to the next level by opting for remote-controlled blinds or blinds with smart connectivity.
With a remote, one press of a button controls the angle or level of your blinds. If you decide on smart blinds, you can control your blinds from your device from anywhere you have an internet connection.
You can even integrate smart blinds into smart home technology, such as Google Home, Apple Home or Amazon Alexa devices – meaning you can even control your blinds with voice commands.
7. Blinds in the kitchen are tough and hardwearing
Kitchens are often considered the social hub of a home – the first place people head for when they get home or where most socialising happens.
While this makes a kitchen an essential part of family life, it also means the things in your kitchen are more likely to be bumped, bashed or repeatedly used – and kitchen blinds are no different.
Made-to-measure kitchen blinds are made with this kind of heavy use in mind. Our design team will ask you a few questions about how your kitchen is used – so we can make sure we use a tough fabric for interaction with kids, pets, and even heavy-handed grown-ups!
Of course, there's also heat and humidity to consider in a kitchen. Opting for water-resistant or completely waterproof blinds means you don't have to worry about splashes, steam, or cooking smells penetrating the fabric and making your blinds look unclean and tired.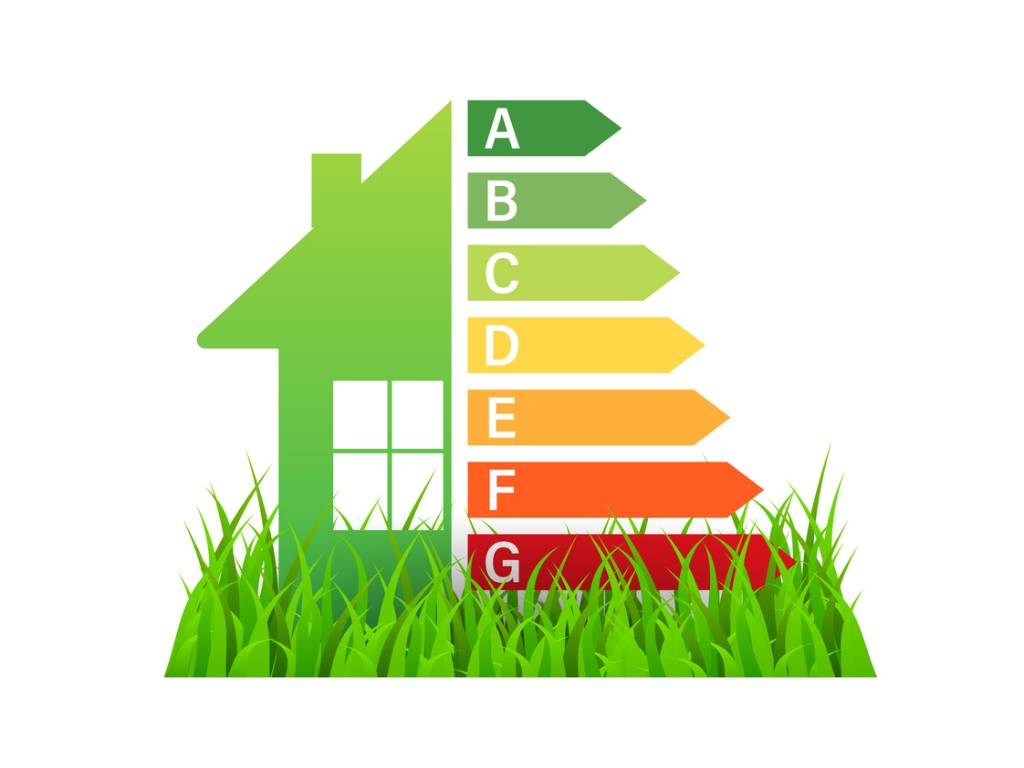 8. Blinds are a cost-effective option for kitchens
Blinds aren't just a practical choice for a kitchen; they also tend to be one of the most cost-effective window dressings for the room.
Naturally, different designs will carry different prices – but even large kitchen windows can be cost-effectively covered with roller blinds or Venetian blinds.
A lower cost doesn't mean any reduction in quality either. Whether you choose a cost-effective blind or a luxury hardwood shutter, an expert Shuttercraft installation team will visit to measure up, create the blind to the exact measurements we've taken, and then return to install your made-to-measure kitchen blinds.
9. Kitchen blinds save space
Kitchens are busy spaces, and kitchen windows aren't exempt from practical duties! Some window sills will be home to the washing up liquid, dish cloth and sponge – whereas others may house cookbooks, plants, or even pots and pans.
Some window dressings reduce this space significantly – but kitchen blinds don't. Choose a roller blind, Venetian blind, pleated blind or Roman blind, and our expert installation teams can ensure it fits as close to the window as possible.
This maximises space in your kitchen and helps to keep the sides free and uncluttered for dinner-time preparation!
Kitchen window blinds: A conclusion
Kitchen blinds have many significant benefits – especially when compared to traditional window coverings like curtains.
From controlling light levels and enhancing privacy to aiding in temperature control and freeing up space, the suitable blind will be durable, cost-effective, easy to operate, and tough enough for the busiest room in the house!
Our design team has created thousands of kitchen window blinds for customers all over the UK – so if you have any kitchen blinds FAQs, you're welcome to get in touch!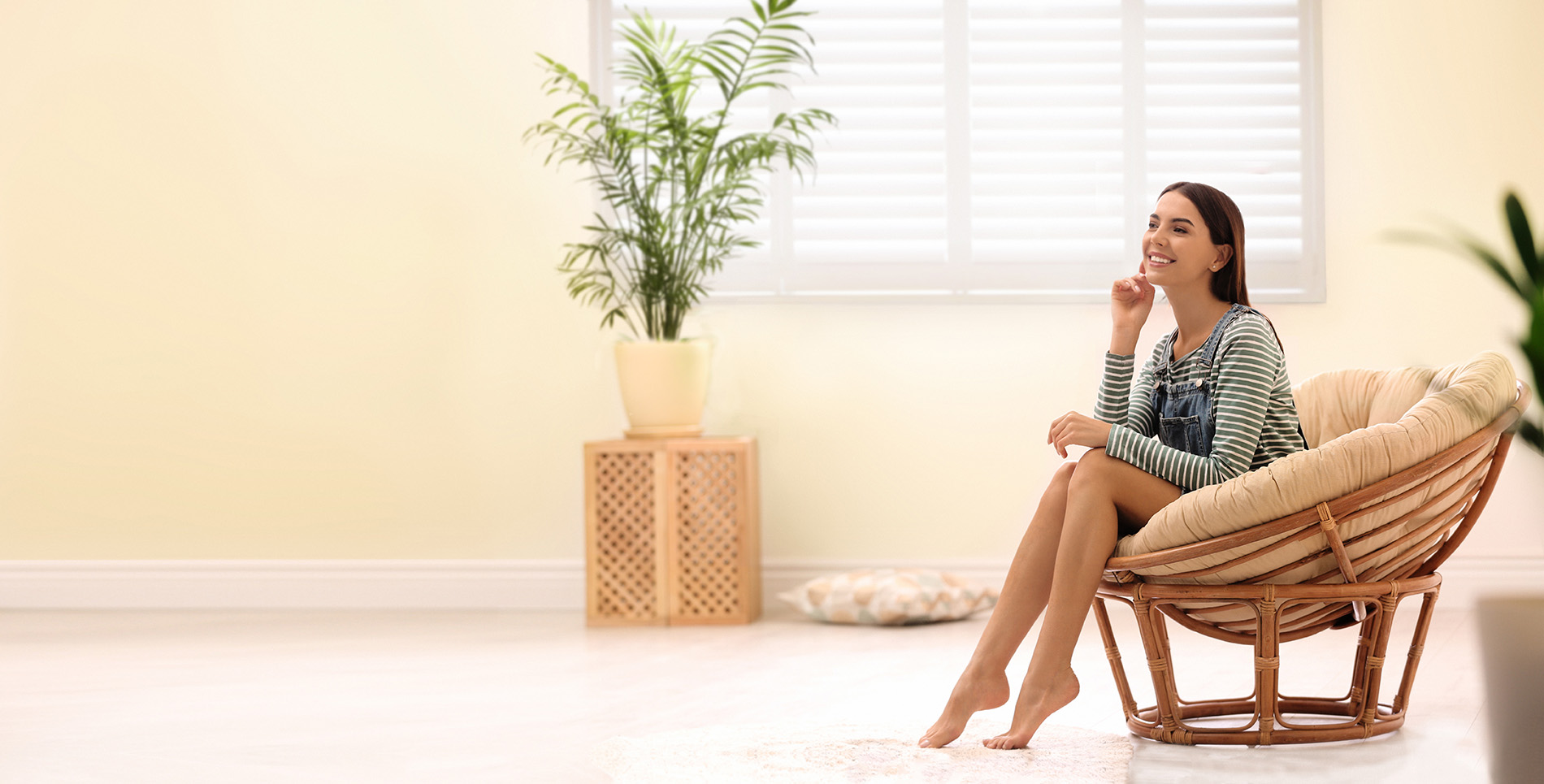 Get in touch today!
Why not contact your local Shuttercraft?