If you want to control light and privacy in your room, window blinds for bedrooms are an excellent option. With countless different styles, materials, and optional extras to choose from, there are guaranteed to be blinds that work perfectly in your space.
In this guide, we'll walk you through six essential tips to remember when searching for bedroom blinds. We'll delve into the different blind styles that work in bedrooms, the pros and cons of blackout blinds, and even explore ways your blinds can help you wake up in the morning!
Quick answer: When buying a bedroom blind, consider how much light and privacy control you'd like in your space. This will steer you towards a style that suits you. You should also consider whether remote control would be a helpful addition – before deciding whether you're confident enough to measure and install your blinds yourself or prefer your supplier to look after that for you.
Think About How Important a Complete Blackout is for You
Bedroom blinds can have a significant impact on the quality of your sleep. Everybody's sleep patterns and habits are slightly different, so what works for one person might not suit your individual sleep preferences.
Regarding blinds, thinking about your ideal sleeping environment is useful. Do you want to eliminate outside light to ensure you get a great night's sleep? Or would you prefer to filter the light, creating a gentle glow in your bedroom?
Opting for pleated blinds is good if you sleep best in absolute darkness.
Pleated blinds go by lots of different names, including:
Pleated blinds for bedroom windows are created using two or more layers of fabric to create honeycomb-style 'cells' that fold completely flat when the blind is raised. When lowered, these cells expand, creating multiple layers of fabric that effectively block out daylight, street lights, or lights from passing vehicles.
Consider Balancing Light and Privacy
While darkness helps us sleep, daylight coming into your bedroom is a significant benefit when picking out your day's outfit, styling your hair, or putting makeup on – and so on.
That said, no one wants to do this with an audience – so being able to balance light and privacy using bedroom blinds is a big benefit.
If you'd like to get this balance right, consider blinds that can be adjusted for privacy while letting some natural light in your space. Perfect options include:
Bedroom wooden blinds
Bedroom Venetian blinds
Bedroom vertical blinds
You'll notice we've missed bedroom Roman blinds and bedroom roller blinds off this list. While these are both great options for light control, their lack of slats or vertical vanes makes it a little trickier to get privacy and light simultaneously.
Heavy Sleeper? Think About Automated Bedroom Blinds
Bedroom blinds are a great way to stop light from keeping you awake when you need to sleep – but an extra-dark room can sometimes make it difficult to get out of bed feeling refreshed when your alarm goes off.
If a bit of daylight helps you come around gently in the morning, you might want to consider automated bedroom blinds.
Depending on your style, you can control your blinds using a remote or smartphone app. You can even pre-program your blinds using your remote or app to open as much or as little as you wish just before you wake up.
A tiny electric motor is hidden in the top rail of automated blinds – and it'll lift your blinds or adjust the slats just the right amount to stir you from your slumber. Studies suggest that morning sunlight can have significant health benefits, too – so you can start the day boosted by your bedroom blinds!
Would you prefer to be cordless?
Explore some bedroom blinds FAQs online, and you'll often find people asking whether corded blinds are safe to use in children's rooms. In short, the answer is yes – all corded blinds sold today must adhere to BS EN 13120 child safety standards. That said, some people prefer the peace of mind of knowing the blinds on a child's bedroom window are entirely cord-free.
This is another area where remotely-operated electric or SmartLift blinds are worth considering.
With a remote or app-operated blind, there is no need for cords or chains – you can open, close and adjust your blinds with a button. Some bedroom blinds can even be connected to smart speakers and become voice-activated.
Alternatively, some bedroom blinds are available with a SmartLift mechanism, eliminating the need for cords and chains. With a SmartLift blind, slat adjustment is made using a detachable wand control and raising or lowering the blind involves an effortless lifting or lowering of the bottom rail.
How Much Confidence Do You Have Measuring for Blinds?
Measuring for blinds seems relatively straightforward at first glance – after all, a quick check with a tape measure will give you the height and width of your window.
Unfortunately, measuring for blinds is much more involved than most people think. Where should the blind mount exactly? How big are the fixings that come with the blinds? Should they mount inside or outside the window recess? Will your mounting point give enough room for window handles and locks?
Without experience with bedroom blinds, accurately measuring – especially without the blind next to you – can be almost impossible to get exactly right.
Even minor inaccuracies in measurements can make a big difference with bedroom blinds – especially if you hope to eliminate any light creeping around the edge of your new window dressing.
If you're not confident that you can get the necessary measurements precisely right, it's a good idea to look for a supplier who offers a no-obligation measurement visit before you place your order.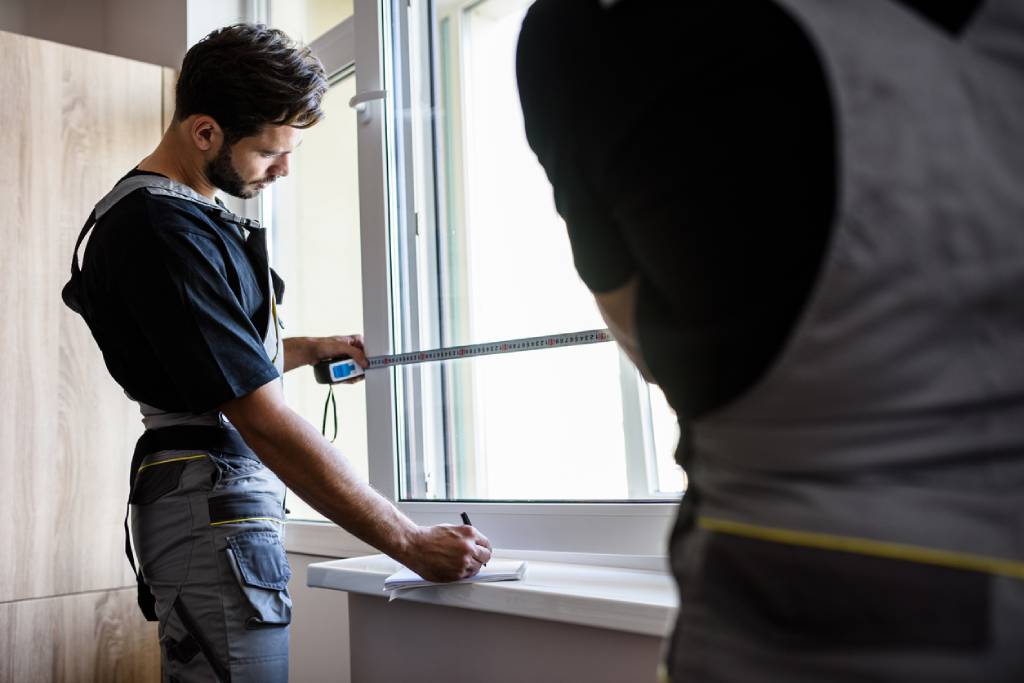 Decide Whether You're Happy Fitting Your Blinds Yourself
From bedroom curtains with blackout linings to blackout roller blinds and Venetians, there's an almost endless range of window dressing options on the market. Usually, the most cost-effective way to get new bedroom window treatments is to install them yourself – but that isn't always as simple as it sounds.
Installing window treatments can be challenging to do. There's almost always drilling involved – and the masonry around windows is designed to be exceptionally tough. Of course, some bedroom blinds will mount directly onto the window frames – but again, not everyone feels confident enough to know whether drilling uPVC window frames is safe.
Whether or not you'd like to try out your DIY skills on bedroom blinds is entirely up to you – but if you're not 100% confident, it makes a lot of sense to look for a bedroom blind supplier who provides installation as part of their service.
Window Blinds for Bedrooms: What You Need to Know
As you can see, choosing the perfect blinds for bedroom windows is a little more complicated than it might initially seem.
As well as considering the levels of light and privacy control you'd like, it's worth considering whether remote control options would give you peace of mind and a good night's sleep.
When you've found the perfect blind, you should decide whether to take advantage of a measuring and fitting service or have the tools and skills needed to handle the installation yourself.
Hopefully, these tips will help you make the right choice for your home – but if you need more advice about bedroom window blinds, our design teams are always happy to assist!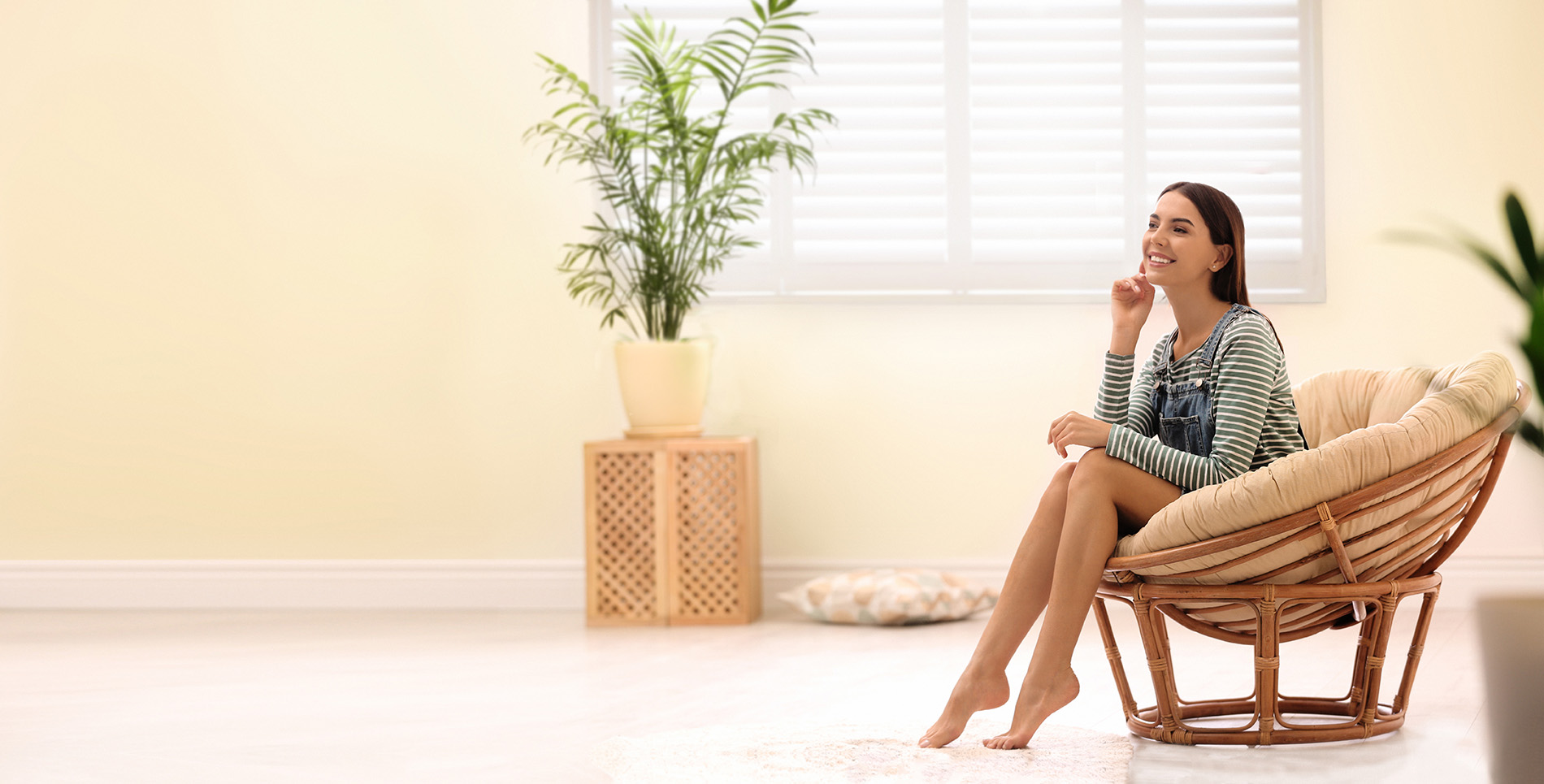 Get in touch today!
Why not contact your local Shuttercraft?