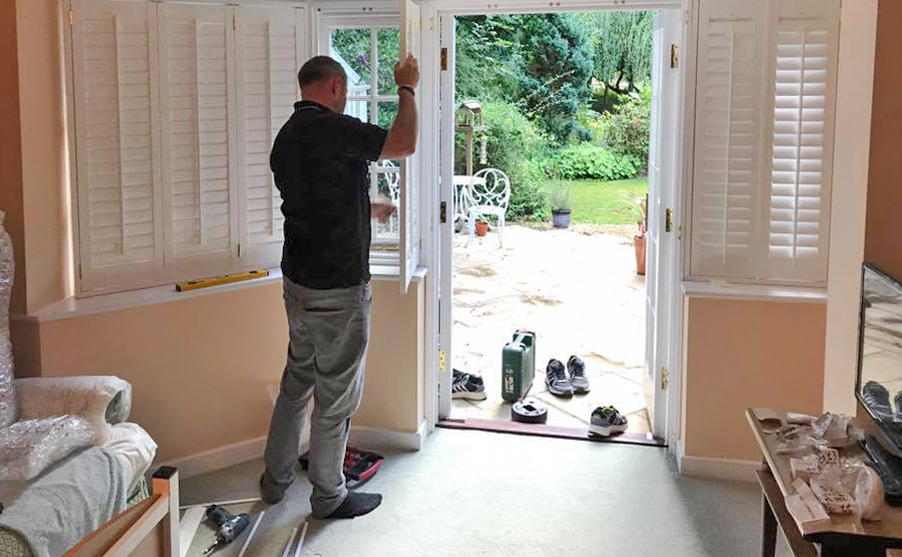 DIY shutters V made to measure shutters
DIY shutters can seem like a great proposition. Getting a stylish and contemporary window covering that you can fit in your spare time, saving money too. But is it that simple? Could bespoke wooden shutters fitted by a shutter specialist be the better choice in the long run?
For a start, a made-to-measure solution is great if you're not feeling confident enough to install plantation shutters yourself. Rather than trying to make your own shutters cheaply, it is a much safer bet to rely on a specialist shutter provider.
While it can initially seem the easier option, there are many ways that the DIY approach can go wrong.
Unless you are a skilled joiner, using a local window covering specialist will make shutters a worthwhile long-term investment for your home.
Wondering how to cover windows without curtains? Shutters are a contemporary choice and are much more robust than blinds or drapes. The next step is to consider what style of shutter you want and whether you're up for the challenge of fitting them yourself.
Why choosing DIY may be restrictive
Choosing DIY shutters would initially seem to provide a wide range of options, although you may in fact be restricted due to kits or templates.
At your local Shuttercraft you will be able to find a broad range of choices, and you can also enjoy the peace of mind knowing we only supply premium products.
You can book a free survey and home appointment, with no obligation to buy and explore the shutter choices for your home.
Just measuring a window for some shutters?
What could possibly go wrong?
Well, mismeasuring can lead to products not fitting, extra light bleed, functionality issues and problems with fitting… so more than you would imagine!
Measuring window can complicated!
With so much to consider, measuring for shutters is complicated, and mismeasuring will lead to incorrect ordering, difficult fitting, and amendments will be time-consuming and likely not covered by the product warranty. And that is just for standard shapes!
With uniquely shaped windows, such as triangles and curves, the measuring becomes even more complex, and if you want shutters for bay windows, there is even more to take into account. You need to weigh up the benefits and the risks.
To save yourself a headache, why not contact your local Shuttercraft today and book a free home appointment, including a technical survey and detailed design advice?
We make light work of getting the right shutters for your windows.
How to measure your windows correctly for DIY shutters
If you want to measure for shutters that you can order yourself, you will need to consider aspects such as:
Window height
Window width
Panel width
Technical product specifications
Recess depth
Installation style
Frame size
Angles
Handles or latches
Unique dimensions of window
How to make window shutters
Think you can make your own plantation shutters?
Some companies provide instructions and materials but be careful if you're thinking about this option.
Some very detailed carpentry skills are involved if you want to craft shutters from scratch, so are not for beginners or those who only dabble in DIY!
Compared to off-the-shelf products such as curtains or blinds, shutters are not the easiest choice if you just want homemade simple window treatments. There are options out there, but there will always be a level of degree of technical skill required, which is why a shutter specialist would be a simpler choice.
What about Self-assembly shutters?
Self-assembly plantation shutters could work for you if you're feeling up to the challenge, but they don't provide the premium quality or elegant finish found in made-to-measure varieties. Some companies do offer DIY shutter kits as a solution, but these are also tricky to assemble, so aren't always suitable for novices to DIY.
How to treat window shutters
If you're confident at carpentry, the detailed carving in crafting shutters from scratch will be right up your street.
They will need treatment, however, to ensure that they last longer.
We supply premium made-to-measure shutters from S:CRAFT that comes complete with multiple layers of stain or paint on environmentally conditioned wood, with a final UV protective layer.
This attention to detail during the manufacturing process is something that is often missing when you choose to make and fit your own shutters.
Treated shutters have prolonged lifespans by being able to withstand the impact of the sun's rays, temperature changes and natural material warping.
There are a number of wood treatments out there that would be suitable for DIY plantation shutters, such as preservatives, stains and solvents.
With a made to measure shutter from Shuttercraft, you can trust in the premium quality of the product and a manufacturer's warranty to give you extra peace of mind over a DIY shutter solution.
Protective and antibacterial coatings can be added as an extra, killing off various bugs and microbes found in dust that gathers in your home.
With limited availability for the DIY market, this wood lacquer is great for allergy sufferers and is effective at killing bacteria for as long as ten years.
How to install window shutters
Wondering just how to install plantation shutters yourself? If you go for the DIY option, then you will already have a good idea of how to fit, having measured for them yourself.
Elements such as frame, panels, posts and hinges all slot together neatly and have to be secured to the area around the window.
Fitting internal shutters needs precision and an eye for detail, so it is worth viewing online tutorials to get a good idea of what skill levels are required.
How are plantation shutters attached? It will depend on the fixing surfaces, requiring different types of screws to make sure the frames are secure and can hold the weight of the panels.
Ultimately, how you fit your own DIY window treatments will be dependent on how accurately you've measured, the materials involved and using the right tools for the job.
Shutter specialists in your area will be able to do this for you and much more! Detailed, precise measurements, premium products and highly skilled fitting can all be found with your local Shuttercraft, so why not book a free survey today?
Why should I choose made to measure rather than DIY?
Doing things for yourself usually seems like a better plan. Keeping costs down, working in your own time, and choosing your desired style are all important aspects.
However, the DIY option seldom provides extra peace of mind, premium products, detailed measuring and skilled fitting that can be found with shutter specialists such as Shuttercraft.
Save yourself the hassle of mismeasures, incorrect ordering, faulty fitting or manufacturing issues, and let us help you.
Contacting your local Shuttercraft today is a quick and simple step towards transforming your space.
We help you choose the right window treatments.
Rather than gamble with a DIY option, why not let Shuttercraft take the strain and make light work in your home?
Resources links: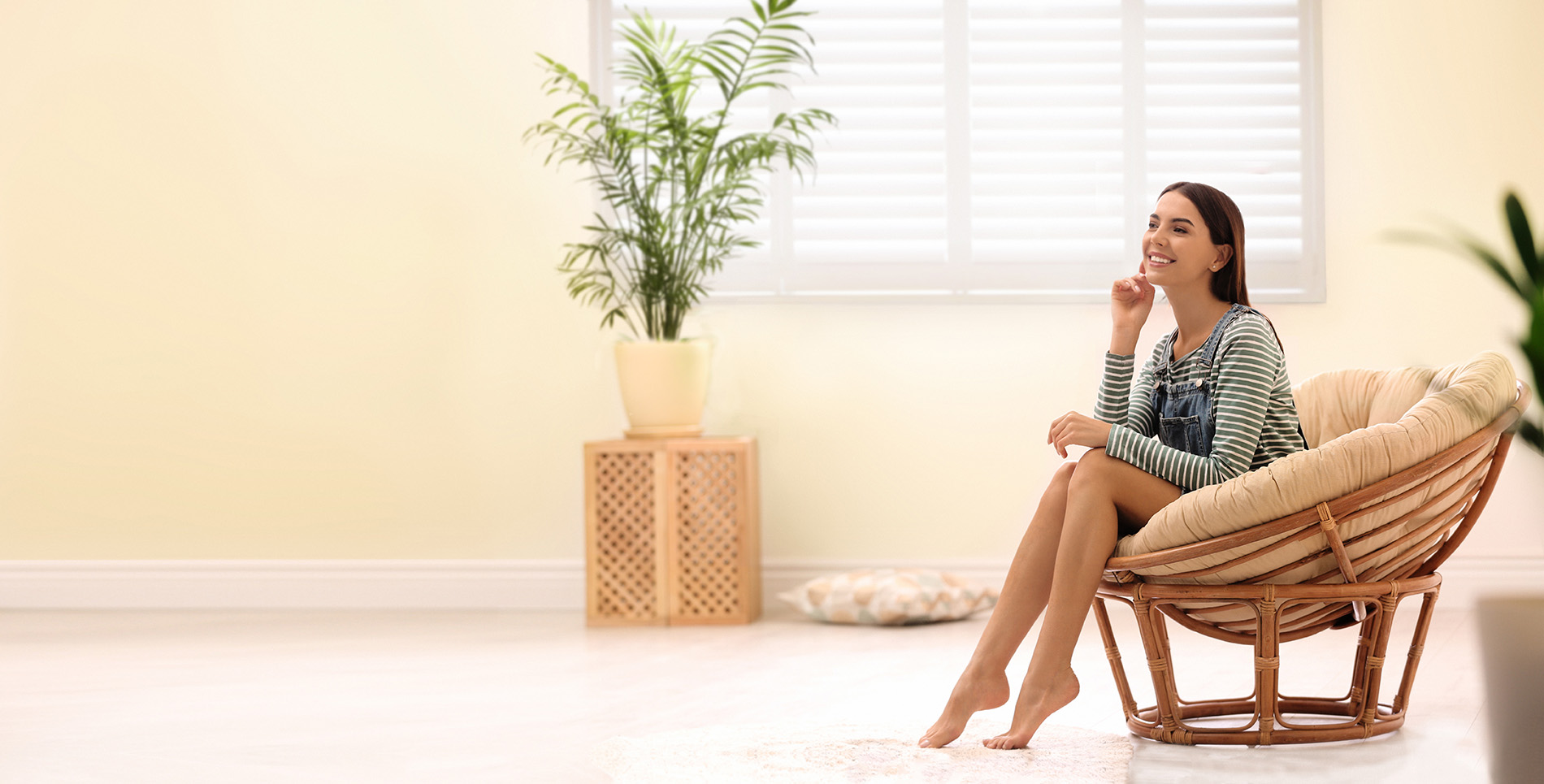 Get in touch today!
Why not contact your local Shuttercraft?