Quick Answer: Sash window shutters are perfect for windows. They can help add security and insulation and offer various mounting options. Sash window shutters can also match your home's style and reflect your windows use.
Sash windows have a reputation for being difficult to dress. With this in mind, our design team has put together a guide to sash window shutters – explaining everything you need to know before deciding if they'll be right for your home.
Shutters for sash windows add a layer of security to your windows.
Hundreds of thousands of properties around the UK have beautiful sliding and box sash windows originally installed over 100 years ago.
While these period windows look fantastic, they sometimes represent a security problem. A single pane of glass is highly vulnerable if someone wants to break into your home.
Since studies show that opportunists carry out most burglaries, shutters are an excellent visual deterrent to these would-be thieves.
Of course, dealing with an additional layer of hardwood puts a physical barrier in place – but that's not the only benefit plantation shutters offer. Shutters also:
Increase privacy, keeping your room safe from prying eyes.
Make your home look 'lived-in' – even if you're away for long periods.
It can be lockable for ever greater security.
So, if sash windows are causing you some security headaches, fitting shutters will help to put your mind at ease.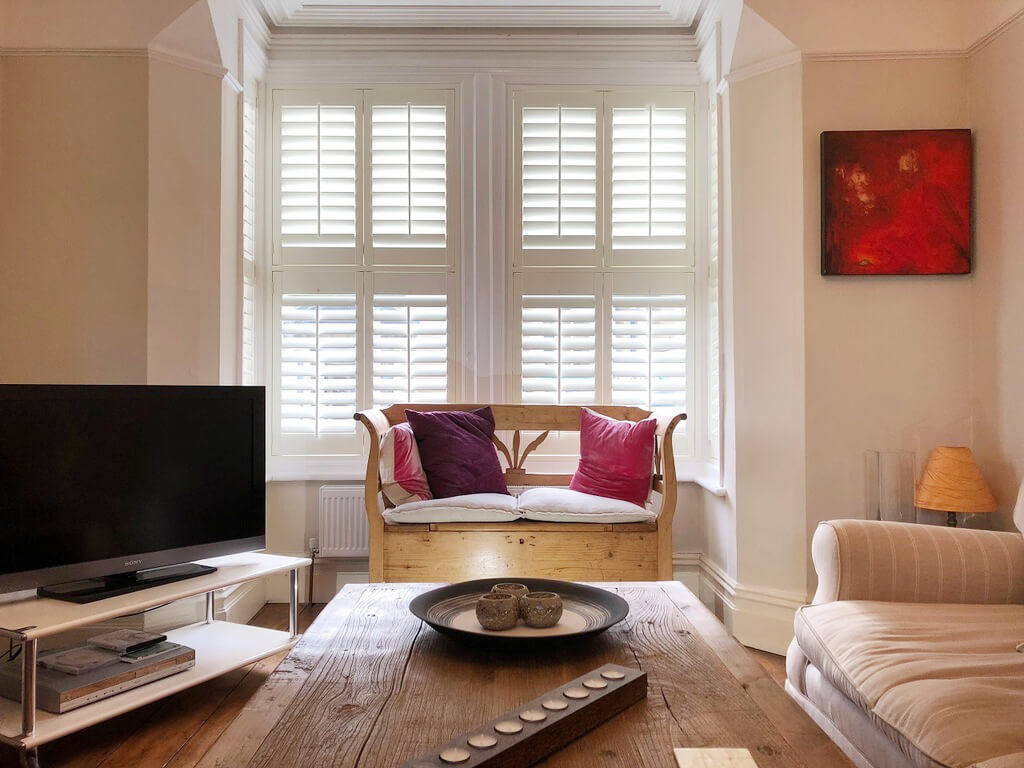 Sash window shutters can work on wonky windows!
While modern windows are manufactured to very tight specifications and tolerances, this isn't always the case when dealing with sash windows.
Sash windows have sometimes been in properties for over a century. During this time, buildings can move slightly – and window frames can become misshaped over time.
With made-to-measure shutters, these awkward 'wonky' shaped windows don't represent a problem. Our specialist installation team will measure your window carefully – and any misalignments or problem areas can be accounted for.
Wood shutters match sash window styles
Although new sash windows are available to have installed, most sash windows in the UK are original features of period properties.
As such, many people aim to dress sash windows sympathetically. Sure, it's easy enough to put a curtain rail up or add a roller blind – but you often lose some of the classical styles of the window and frame.
Shutters are the perfect antidote to this problem. You can choose design and colour options that are the right style for your home and sash windows.
This is especially important if you have a property in a conservation area. The rules around what you can and can't do with a property in a conservation area vary from council to council – but they can sometimes affect windows and shutters.
When you choose shutters, a good design team will help you to make sure the original styles are perfectly matched.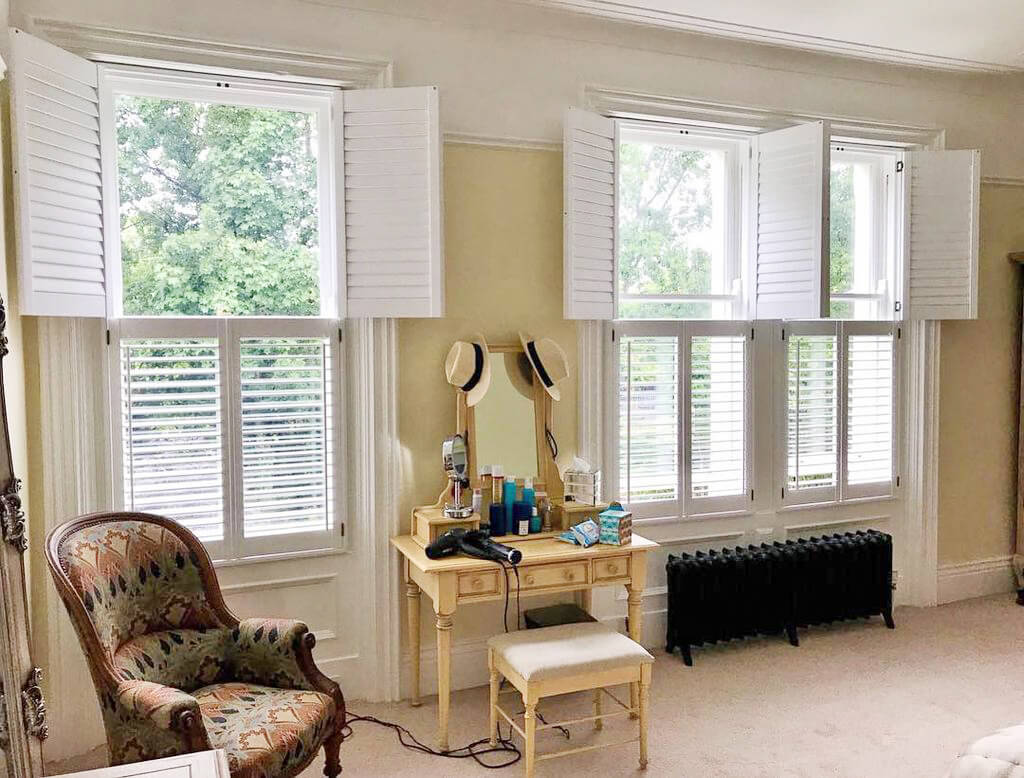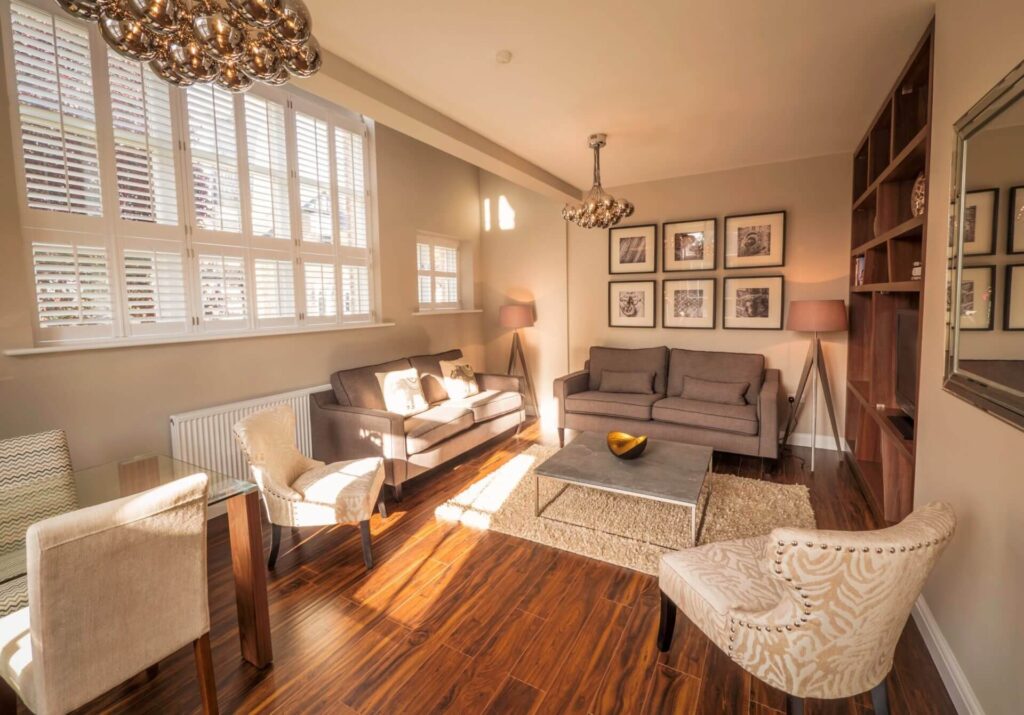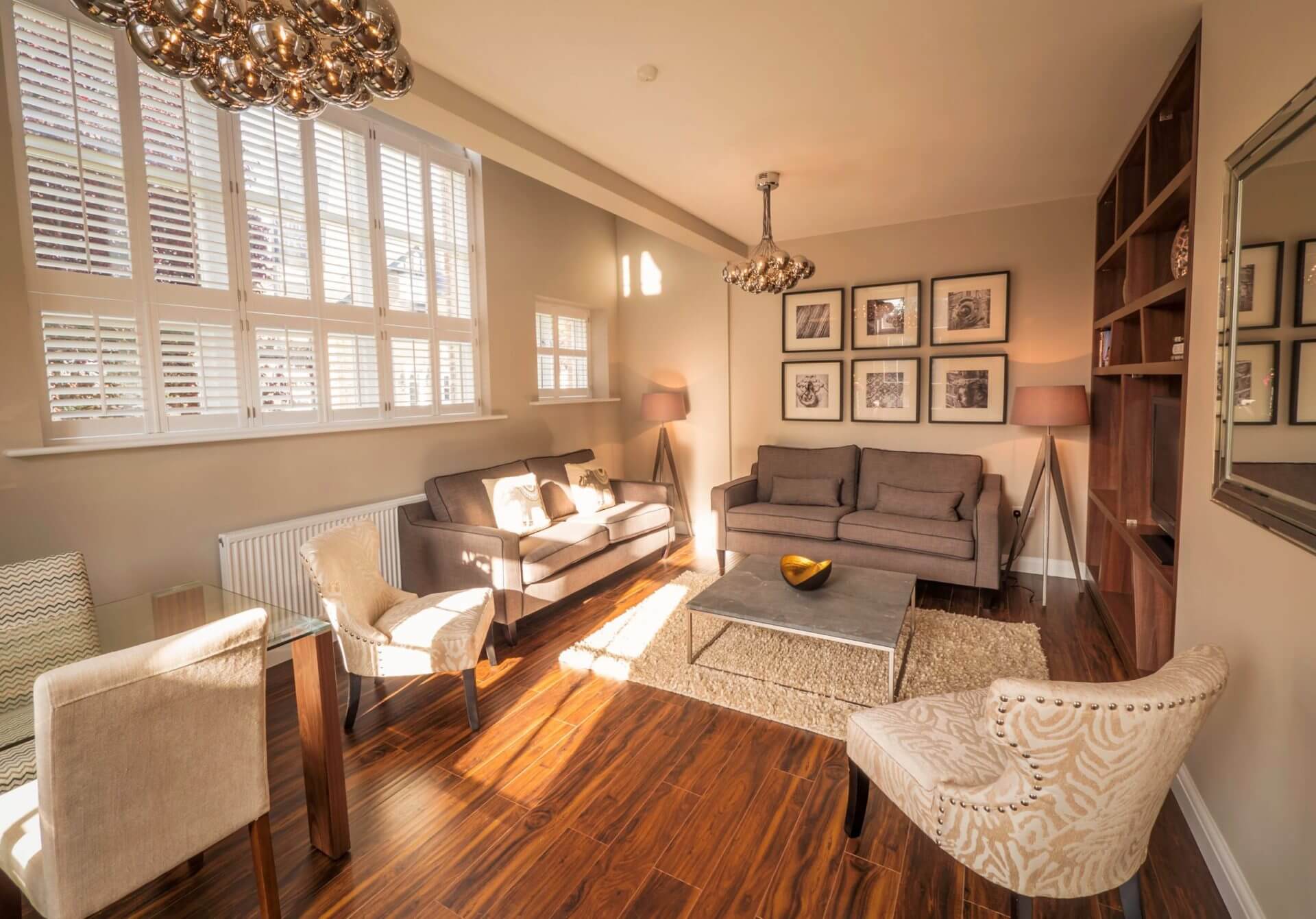 Sash window shutters can be mounted in different ways
Some window dressings need window frame modifications to make them look and work as they should.
For instance, roller blinds often need holes drilled into the frame or the sash window itself. While this is true of some shutter frame styles, plenty of shutter design options don't rely on drilling your windows.
If you'd like to keep your windows completely untouched, shutters can be mounted on discreet tracks just before the window. As well as making sure your frames are kept intact, this can also allow for better access to your windows.
Track-mounted shutters can slide outwards bi-fold, letting in light through the entire window. This is often a perfect solution if you've got more oversized sash windows.
Sash window shutters will add a layer of insulation
If you've got original sash windows on your property, you're almost certainly familiar with draughts and draught excluder products!
However beautiful sash windows are, there's no denying the heat preservation has come on a lot since Georgian and Edwardian homes were built!
While it's vital to deal with these kinds of draughts, shutters will be a helpful ally in keeping your home warm. An additional layer of hardwood is proven to be the single most effective type of window dressing for locking in warmth.
The way shutters are manufactured and finished means they reflect heat from both sides. Not only does this keep the cold air out – it helps to reflect warm air into your room.
Of course, this doesn't just apply to winter. On those hot and sticky summer days, it's nice to keep your property comfortable and cool.
Whether you want to reduce heat loss during winter or keep cool in the UK's increasingly warm summers, shutters will help to keep a room with sash windows just right.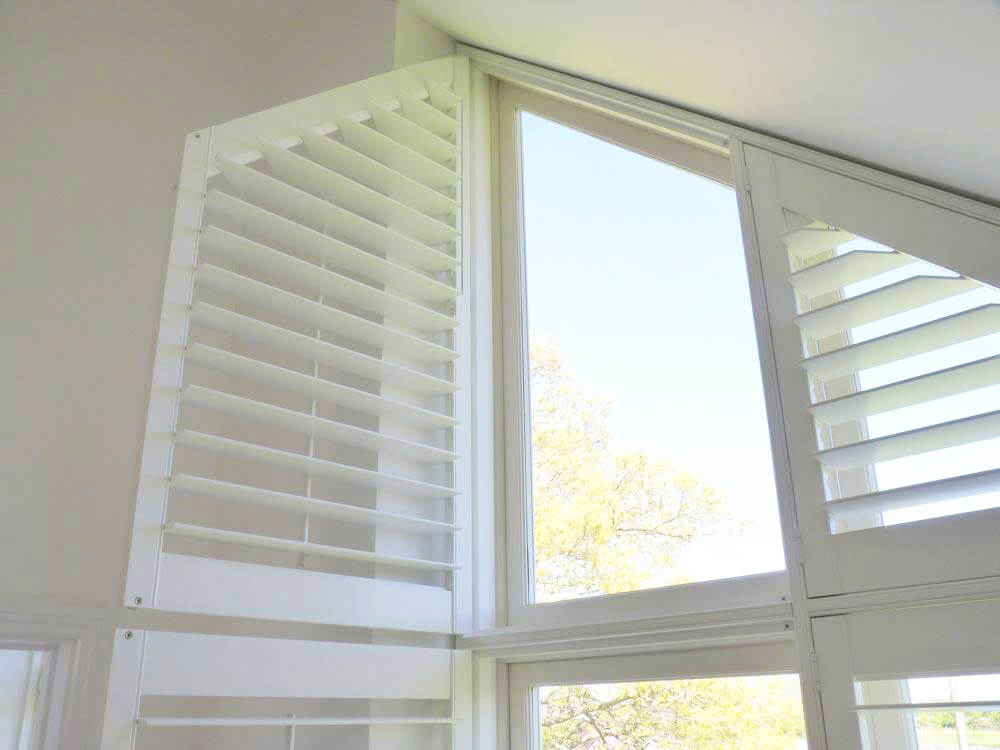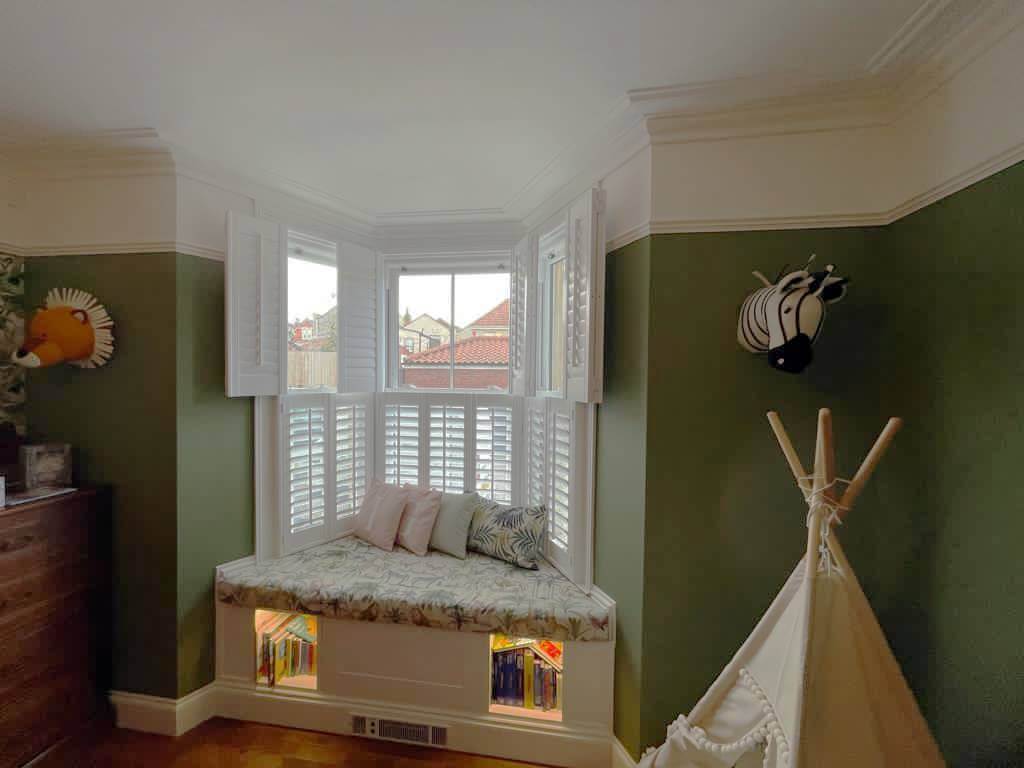 There's a shutter style to reflect how you use your sash windows
While most window dressing options can be made to look good in sash windows, few offer the design flexibility of shutters.
Full-height shutters
Full-height shutters are perfect for smaller sash windows when you can cover both upper and lower sashes with a single covering.
Tier-on-tier shutters
Tier-on-tier shutters give you the flexibility of accessing upper and lower sashes independently. Perfect if you'd like to let light in through the upper section of your window but keep the lower section closed.
Solid shutters
Solid shutters are the ultimate in privacy. Shaker-style panels replace louvres – giving a traditional feel while reducing natural light as much as possible.
Café-style shutters
Café-style shutters cover just the lower sash, leaving the upper section free to let in the daylight. This is an ideal solution for rooms overlooked from street level but not by neighbouring properties.
Shutter with a mid-rail
Shutters can be created with a mid-rail – breaking the louvres into upper and lower sections.
This is perfect for reflecting the mid-rail on your sash windows and gives additional light control. Implementing a mid-rail means that bottom and top-tier louvres are controlled independently.
Shutters can add needed privacy to taller sash windows
This is perfect for reflecting the mid-rail on your sash windows and gives additional light. One of the things that makes sash windows so attractive is that they often stand tall in rooms with high ceilings.
While this makes a room look extremely impressive, it also presents privacy issues when you have other properties nearby. Shutters on these taller sash windows are a perfect solution if you'd like to add privacy without compromising on the light coming into your space.
Your shutter's louvres can be adjusted so that light comes in through any angle. You can adjust your louvres accordingly to protect privacy from higher angles. You can do that if you'd prefer to keep your space private from street level.
In fact, with a mid-rail added to full-height shutters, you can ensure your room isn't visible from any angle – while still letting the sunshine flood in.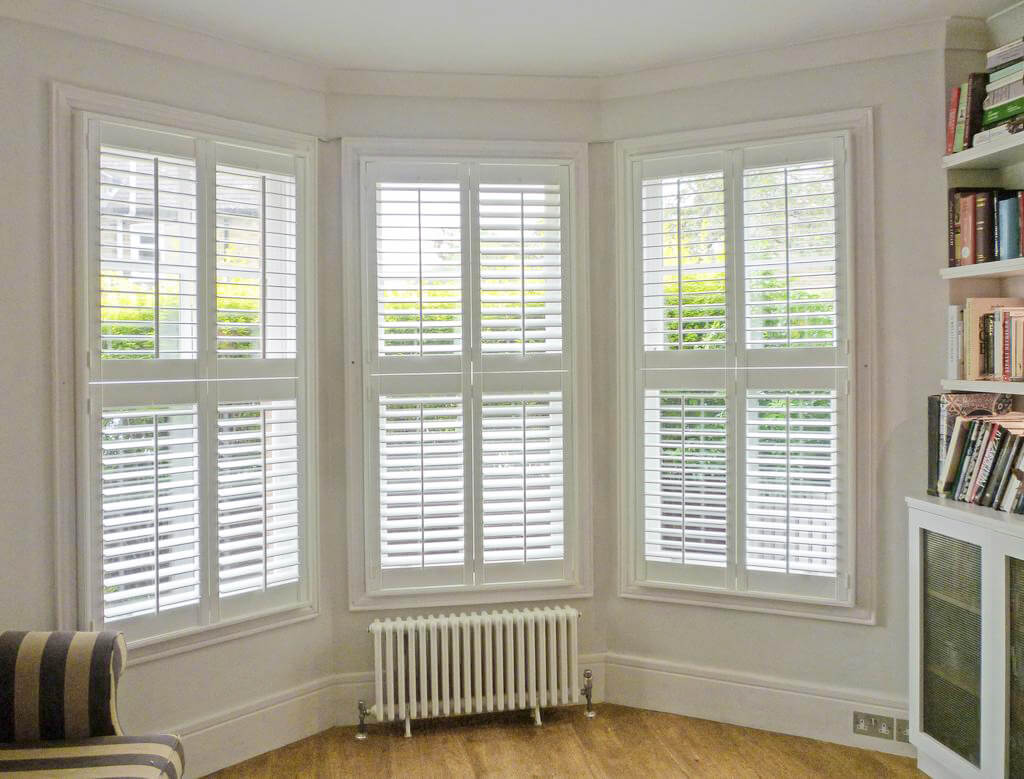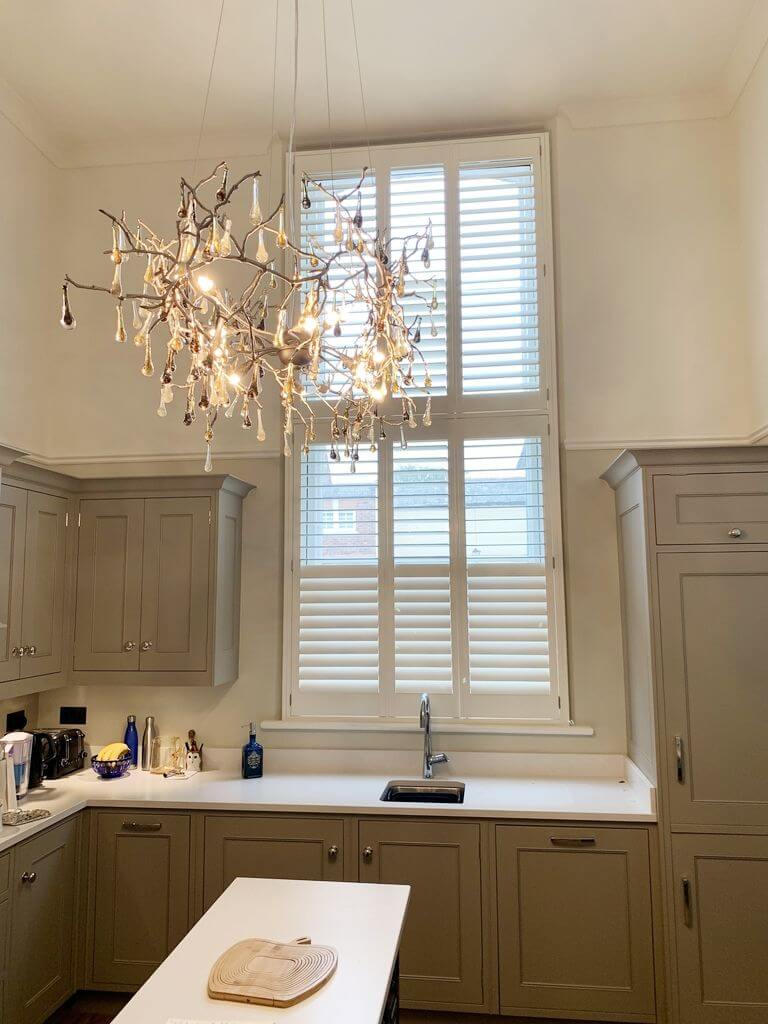 Would you like to hear more about sash window shutters?
Every home is unique, so we understand that you may have additional questions about how shutters could work for you.
Whether you have a question or want to hear more about different styles and designs of sash window shutters, our team is here to help!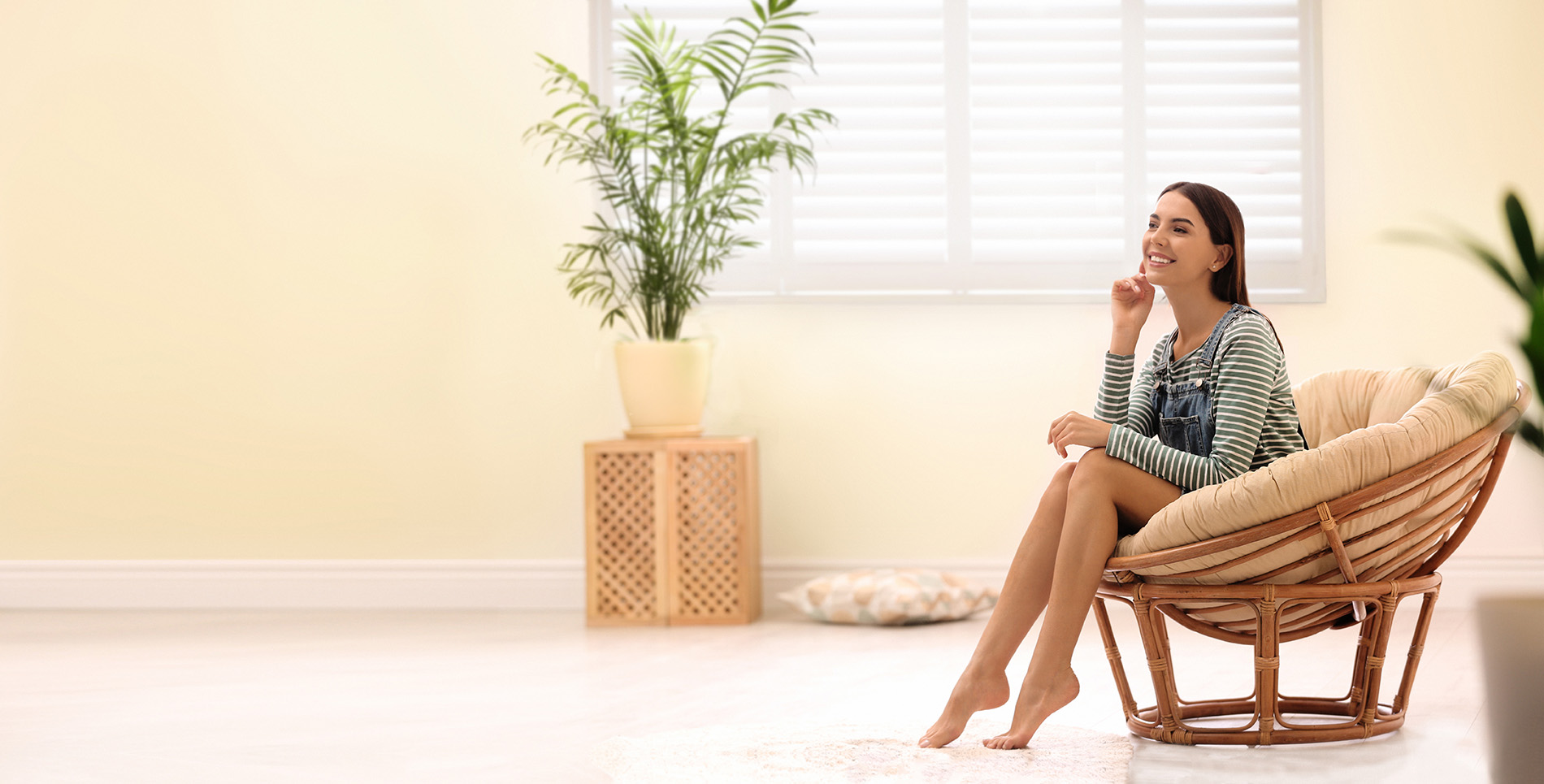 Get in touch today!
Why not contact your local Shuttercraft?