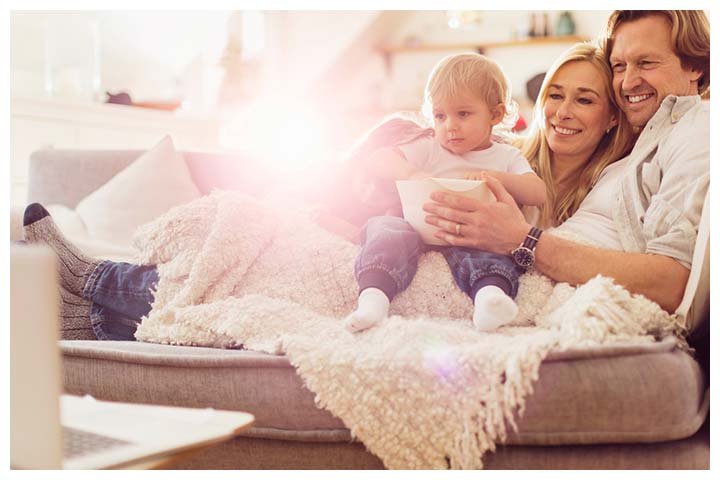 Picture this: you are at home, and it is a typical hot and beautiful summer afternoon.
The day is full of the nostalgic aromas of summer, where smells of barbeques and freshly cut grass make your home feel welcoming and inviting.
You are in the front room, settling down to your favourite television programme.
The windows are letting in the sun's rays, when suddenly somebody walks past your front room window and stares into your living room.
The afternoon peace is disrupted, as you mutter under your breath,
"Whatever happened to a bit of privacy?"
As always happens on the sunniest of days, when you want to relax and zone out to your favourite show, your vision is disrupted.
The sun's rays, although pleasant, are now shining directly on your television screen.
Now comes the classic internal debate.
To close the curtains, or not to close the curtains?
Waste the last few hours of precious sunshine?
Or sit and watch your favourite programme, unable to see half of the screen?
It is safe to say that most of us are familiar with this situation.
We end up missing out as we draw the curtains across and shut out the warming natural light.
There seems to be no adequate solution to compromise.
If you can relate to this frustrating problem, you will be pleased to hear there is a solution: plantation window shutters.
Or is there?
There may be questions you have before you consider them, for example:
Are window shutters worth it?
Why do I need to add shutters to my house?
Are shutters still in style?
Well, we offer the answers below so you can decide whether window shutters are for you.
Why do houses have shutters?
An alternative to curtains and blinds, shutters have become an increasingly popular choice of window dressing.
Not only do they look stylish, but having window shutters correctly installed on your property can also potentially save you money on your energy bills through the colder months.
As well as providing you with a cool and comforting space in the summer, they can also help keep your home insulated – perfect when the weather is not so warm.
If so, lucky you! A bay is a superb feature found in many UK houses.
You can make the most of your bay by creating a functional, simplistic, stylish window through interior shutters while offering privacy and added security.
Not only do window shutters benefit the residents of the house, but they also give an element of kerb appeal.
Clean-cut and modern, their simplistic, functional style will add a touch of sophistication to any house exterior.
What's more, at Shuttercraft, we offer a diverse range of styles, colours and finishes for the best in made-to-measure plantation shutters so that bay windows and even porthole windows can be effectively dressed.
How do window shutters work?
This may seem an obvious one.
Surely, they just open and close?
Well, shutters are more advanced than that.
They offer complete control in terms of letting light into your home, regardless of the time and temperature.
Shutters are a dynamic addition to a room, allowing for a multi-purpose space.
For instance, the louvres (or shutter slats) can dim natural light while you watch a film, creating the perfect atmosphere. Natural light does not have to be completely avoided, though; this is the beauty of shutters.
You can isolate individual panels for this exact purpose so that the all-important natural light isn't blocked completely.
Gone are the days of heavy, single-purpose curtains providing a dark atmosphere, regardless of the time of day.
You can partially tilt louvres for limited light reduction or completely shut them, keeping the sun's rays out.
This more complete solution is good if you have a young child or are a daytime sleeper who needs to catch some sleep before working a night shift!
On hotter days where heat can make you suffer, you will be grateful for taking the plunge and transforming your windows with shutters.
Controlling the light allows for a cool, relaxed and calm bedroom environment to help you or your child sleep throughout the year.
And for those typically cold and wet British evenings?
Say no more. Shuttercraft is proud to provide customers with made-to-measure shutters that help keep the heat in and the cold out!
They provide an extra layer on your windows, which, when used correctly, may help you potentially save money, which has been proven by independent tests.
Interior shutters provide an extra layer of insulation, protecting your home from heat loss through bare windows.
They are often found to do this better than most other modern window treatments available today.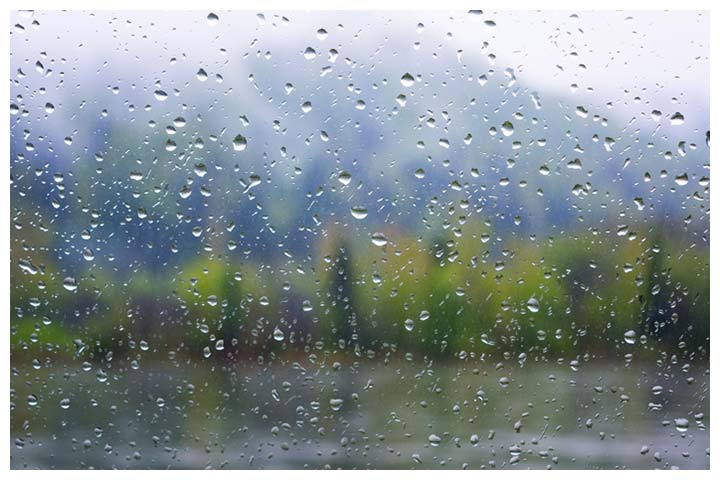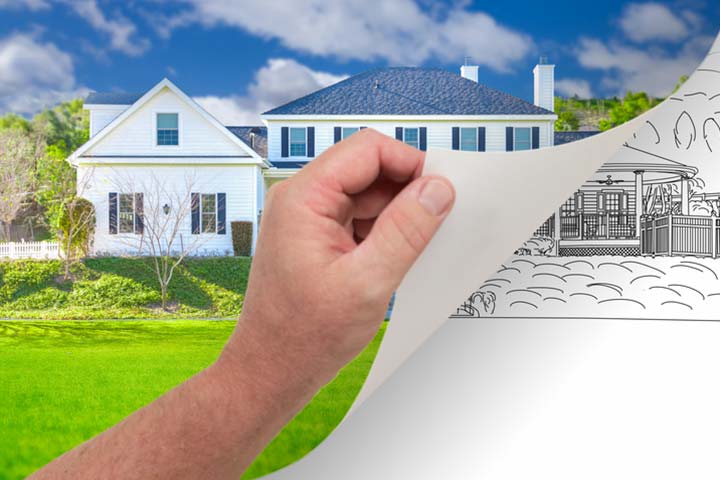 How to correctly use your shutters to save money on your energy bills?
You may be wondering how you can use shutters correctly to save you money. Well, following these two simple steps can help you save on your monthly outgoings:
Through the daylight hours, tilt your louvres fully open, making the most of natural solar heat seeping through your window.
Once the evening arrives and the temperature drops, simply close all louvres, rewarding you with an extra insulated
A quick look at the technical bit on how this all works!
So, without making this too complicated or boring, and taking into consideration the importance of solar shading, let's talk about U-values.
What do they do, exactly?
These tell us how much heat we are losing from the building: the higher the U-value, the less energy efficient the property.
The standard U-value for double-glazed windows is 2.9, but with the addition of window blinds, it will be lowered to 2.1, giving a saving of around 30%.
However, when internal window shutters have been installed, this reduces the U-value to just 1.9, giving an incredible saving, so you will feel the difference. You also have the added bonus of stunningly beautiful and practical window treatment.
Research carried out at the Glasgow Caledonian University has shown that shutters manufactured using energy-saving materials have the same results as heavy curtains.
Why are there different louvre sizes?
Another consideration to make is about what size louvres you choose. This goes beyond personal taste, there is more involved than that.
For example, you also need to think about how much light and privacy you require. Shuttercraft can offer a variety of options, so that it is tailored to you.
That is what we're here for!
Here are some considerations that you will need to take into account:
The smaller the louvres, the better the privacy, although this sacrifices an amount of light.
Medium size louvres can offer the best compromise on light and privacy.
The louvre size will also be influenced by the position of your shutters and window handles – you will need to allow enough room for the louvres to open fully.
Bigger louvres will allow you a better view and plenty of light, but offer far less by way of privacy.
So, what are the pros and cons of plantation shutters?
You may have some concerns about plantation shutters.
Do they block too much light, or make a room too dark, for example?
They may create a darker atmosphere but do not offer a complete blackout solution and will have a slight amount of light bleed. If you are looking for total darkness or as close as possible, then there is good news.
Shuttercraft has options such as a two-in-one shutter with an integrated blind solution, and you can click here to see more.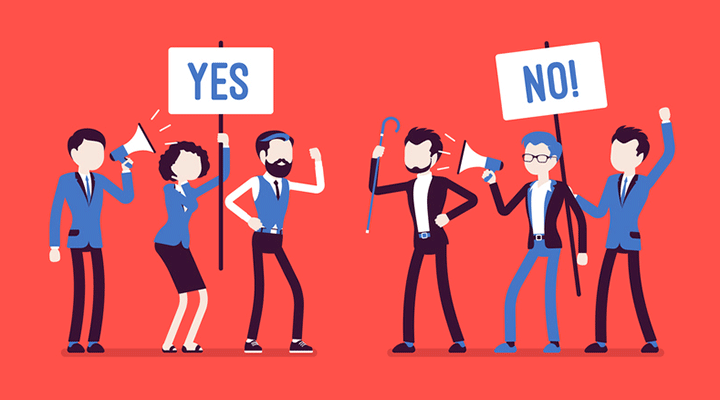 Shutters give you absolute light control at your fingertips, so you can adjust how much light enters your room.
An added bonus? Shutters can also make your property feel more secure, as nosy people walking past can't get a look in.
This is ideal for those who live at street level on a busy road, or who live in the middle of a town or city centre.
Another bonus?
The fact that shutters are very easy to clean and maintain.
Say goodbye to difficult dusty curtains and blinds.
A quick and simple wipe with a dry cloth over the louvres is all it takes – what more could you want?
As part of their simplistic style, they actually make life easier!
Are plantation shutters expensive?
Shutters are made-to-measure for your windows, so, as goes with all good quality, long lasting, personalised products, expect to pay a little more compared to an off-the-shelf, quick-fix window covering.
There is a wide range of materials available for every room and budget, meaning that regardless of your room's décor, there will be a wood type and colour that will suit your needs.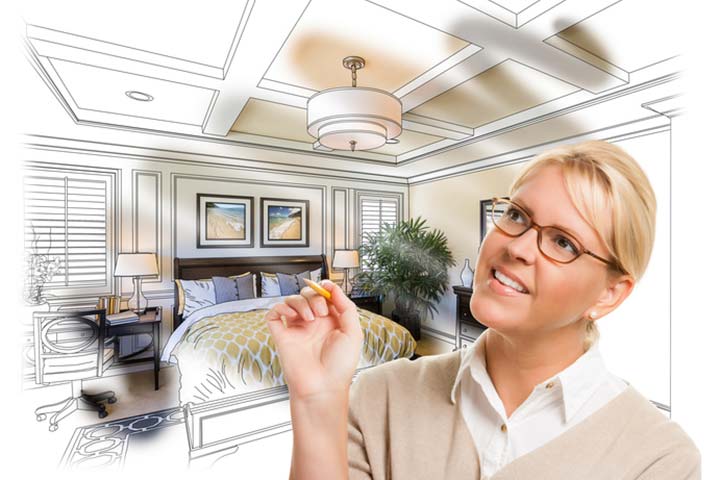 Which window shutter design should I choose?
Once you decide you want shutters for your home, the best advice would be to choose a company that will not only provide a free with any obligation quote but also advise you on which styles will suit your property best. They can advise you on what shutters suit what rooms. From classic full height through to sumptuous special shape, cheeky café style to the solid panel, there is a shutter for almost any interior design.
Shuttercraft is one of the largest shutter companies in the UK, with experts installing premium window shutters up and down the country.
Be assured that you will always deal with a Shuttercraft expert and never a pushy sales rep.
A home visit coupled with the advice and knowledge of an expert is key to getting made to measure premium shutters, depending on your style, your choice of colour and size.
This is part of our personal, plain-speaking philosophy.
What about types of shutter materials?
You may opt for natural hardwood shutters if you prefer natural products. Our top-of-the-range Fiji product is plantation wood; Paulownia is a sustainable option that can be re-harvested rather than re-planted. Wood-stained Fiji option is crafted from quick-growing and durable Paulownia. However, we are not limited to purely natural options.
At Shuttercraft, we also offer hybrid shutter materials made with an MDF frame and hardwood louvres, offering the best of both worlds, and are ideal for large windows and bi-fold track systems.
This entry-level hardwood product from S:CRAFT is called Cuba, a fantastic affordable wooden shutter solution.
One thing to be aware of when choosing any shutter material is that MDF can be affected by moisture, so it is not always the best choice for rooms prone to damp environments.
For bathrooms, kitchens or even wet rooms, there is a substrate waterproof product (Java) made from ABS plastic painted to look like real wood.
This means you can have matching shutters throughout your home regardless of the room's requirements.
Interior window shutter ideas for you
So, if you feel that you want more privacy and more control over the light seeping through your windows, then interior shutters are certainly for you.
Not only will they be an original, sophisticated and stylish feature of your home, but they will also be a multi-functioning, easy-to-maintain addition and completely tailored to suit your needs.
If you live in a contemporary minimalist property or enjoy having a more traditional home, window shutters suit all décor designs.
At Shuttercraft, we know our shutters, with years of experience helping provide the tools and insight to keep your home cool when it's hot but warm when it's not.
We are here to help you with your decision to transform your home for the better!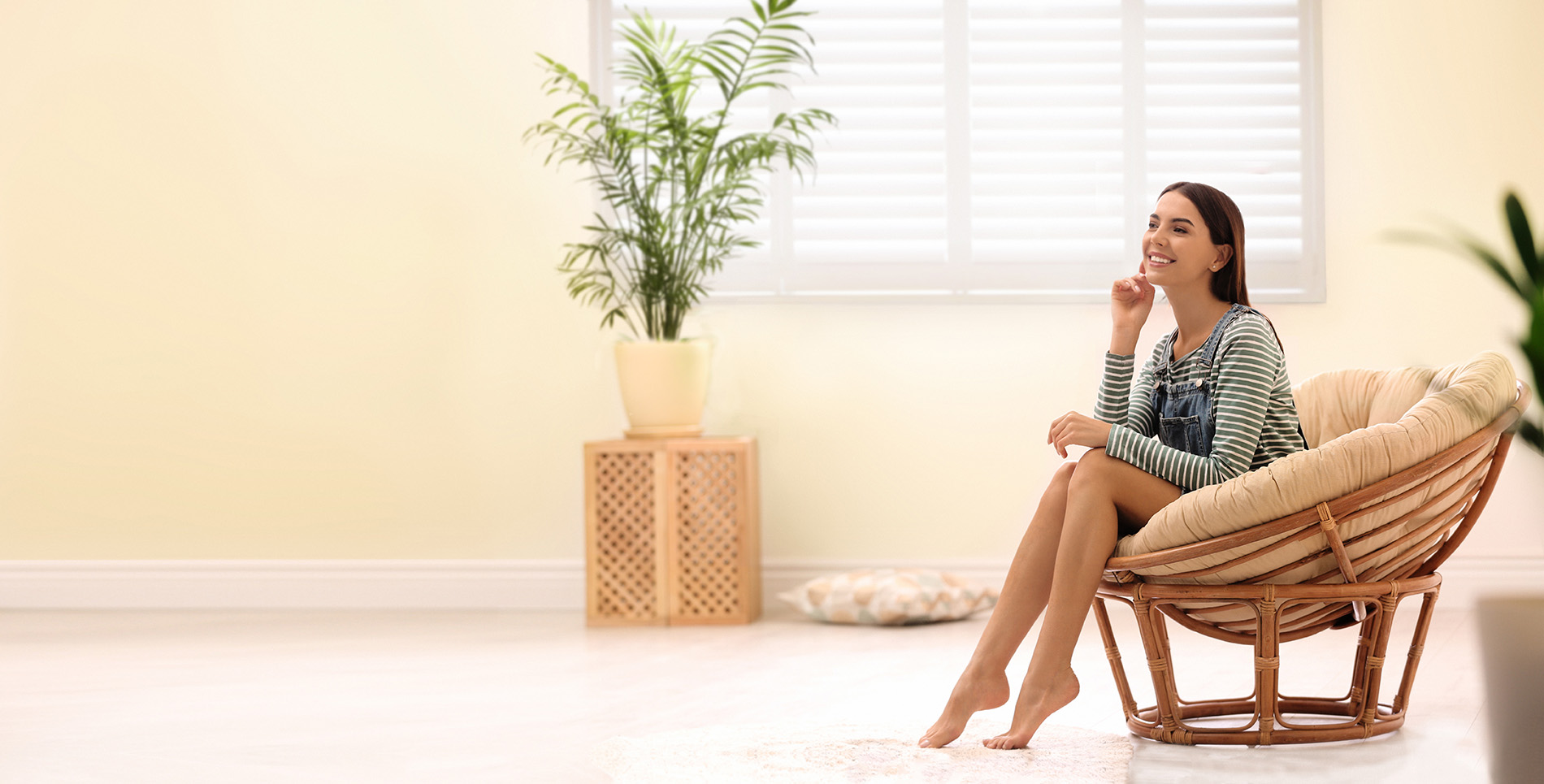 Get in touch today!
Why not contact your local Shuttercraft?