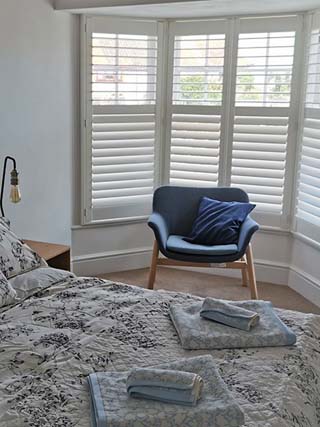 Shutters Paisley
Are you looking for window shutters in Paisley? Then great news! Our experts at Shuttercraft Glasgow are ready to help you embark on your shutter journey.
Here at Shuttercraft, we offer a reliable and competitive range of various shapes, materials, and colours. All our products are custom-crafted, so we will always listen to your specific ideas and requirements to bring your design to life.
With a free, no-obligation survey to help you explore the possibilities for your home, why not pick up the phone and call your local Shuttercraft today?
Shuttercraft offers a local service throughout parts of Scotland and the wider Glasgow area, including Busby, Newton Mearns, Renfrew, Barrhead, Giffnock, and Clydebank.
Shutter styles to suit every room
See plantation shutters and the wide range of window shutter styles available today from your local Shuttercraft, and we're sure you'll find something to fall in love with.
Whatever the shape or size of your windows and openings, you can rest assured there will be a range of shutters to suit your interior.
Trusted window shutter service
It's not just about our impressive range of shutter styles and materials. It's as much about how we take care of you, from the first contact to the finished result.
Customers trust us all over the UK to provide a friendly, dependable service.
Discover Window Shutters in Paisley
Whether you're looking to add character to a new build or spruce up an old bay window, our range of interior window shutters are guaranteed to add style and extra kerb appeal to your home.
As well as helping you create a great look, interior shutters help control the heat-loss and light of the room, ensuring the perfect atmosphere – it is no wonder they are growing in popularity around the country, including right here in Paisley!
Coming in a wide range of materials, including hardwood Samoa, waterproof java, and aluminium Porchester, and all available in a variety of sizes and colours, our experts will guide you throughout your journey with us at Shuttercraft, ensuring you get the end product that is right for you and your home. We even have a range of more specialist shapes for those interesting (but more awkward) windows!
We put our customers first, right from your initial contact, from choosing a design to the final installation. At Shuttercraft, we use our knowledge and experience to help you realise your interior design ideas.
With such a wide range of great quality interior shutters on offer, contact Shuttercraft Glasgow today to make an appointment for your competitive quote.
About Paisley
Paisley is a town situated in the west-central Lowlands of Scotland and boasts a varied and interesting History. Often referred to as "Scotland's largest town", Paisley is the fifth largest settlement in the country, despite not having city status.
During the industrial revolution, which centred around the textile industry, the town grew in prosperity. By the 18th century, Paisley had become a thriving industrial town. In 1790, as silk had fallen out of fashion, the mills switched to producing imitation Kashmir shawls called "Paisley". This led to Paisley becoming the world centre for thread making!
By the mid-19th century, the town's industry was based principally around weaving. The Paisley weavers' most famous products were the shawls, bearing the Paisley pattern which, after being worn by a young Queen Victoria, fell into fashion. Although it is of Kashmiri design, across the western world the teardrop-like pattern has become known by Paisley's name.
Going a little further back we wonder from weaving to witchcraft! The Paisley witches, also known as the Bargarran witches, were tried in Paisley in 1697. Seven were convicted of being guilty of witchcraft, and five were hanged and then burnt on the Gallow Green. A horseshoe was then placed on top of the site to lock in the evil. This was the last mass execution for witchcraft in Western Europe.
Today, a horseshoe can still be seen in the middle of this busy junction, although it is not the original. The bronze horseshoe that sits in its place is a memorial to those that suffered and has an inscription that reads "Pain Inflicted, Suffering Endured, Injustice Done". Call Shuttercraft Glasgow today to find out more about interior window shutters in Paisley and the surrounding areas.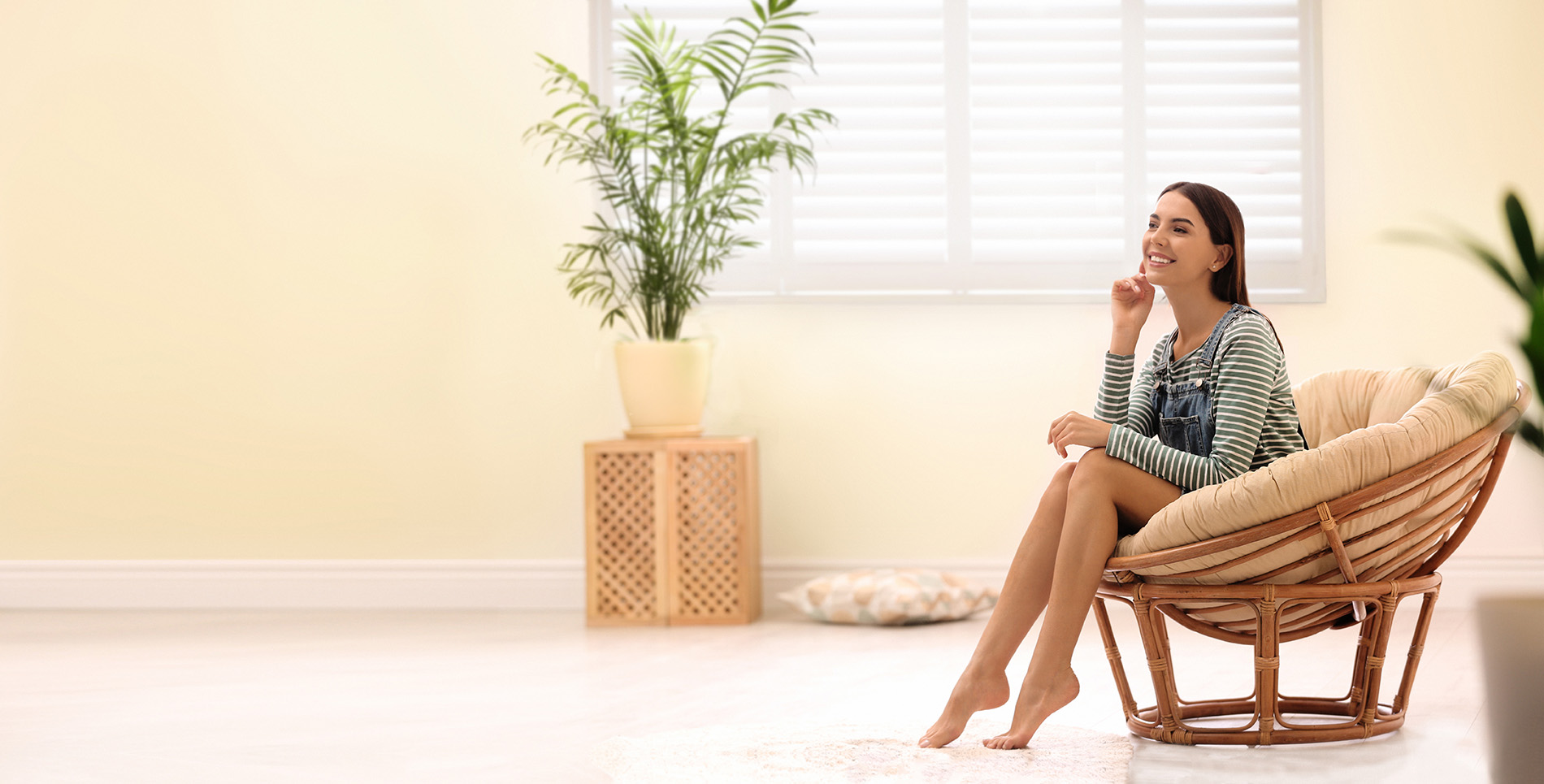 Get in touch today!
Why not contact your local Shuttercraft?