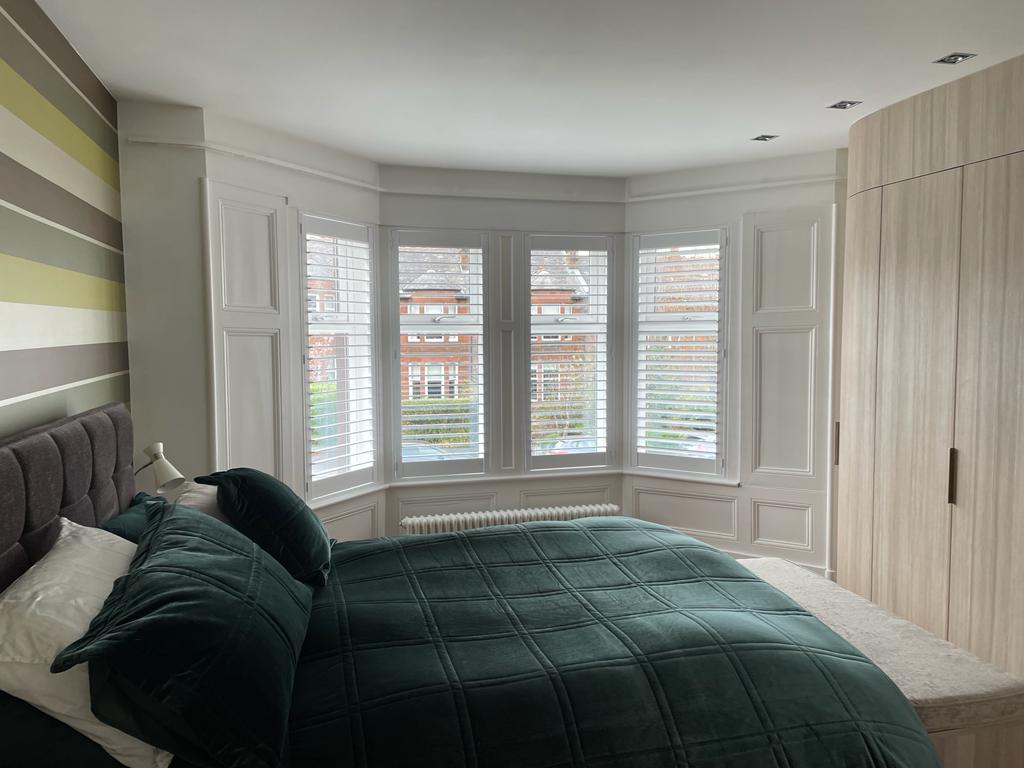 Shutters Helensburgh
Looking for window shutters in Helensburgh? The coverage of Shuttercraft helps transform homes across the UK, including here in Helensburgh.  
Right here in Helensburgh, you're no more than a quick phone call away from a knowledgeable shutter expert who can help you find a style to breathe new life into your interiors. We offer no-cost, no-obligation appointments where we'll show you samples of our range of shutters, advise on specific options and take a detailed survey for a competitive quote.
Whether you are redecorating, renovating, replacing curtains, or buying a new home, we can help you transform your space. If you think shutters would be the perfect match for your windows, why not book a free survey today without pressure to buy?
Shuttercraft offers a local service throughout Helensburgh and surrounding parts of Scotland, such as Dumbarton, Clydebank, Irvine, Renton, Bearsden and, of course, the city of Glasgow.
Shutter styles to suit every room
See plantation shutters and the wide range of window shutter styles available today from your local Shuttercraft, and we're sure you'll find something to fall in love with.
Whatever the shape or size of your windows and openings, you can rest assured there will be a range of shutters to suit your interior.
Trusted window shutter service
It's not just about our impressive range of shutter styles and materials. It's as much about how we take care of you, from the first contact to the finished result.
Customers trust us all over the UK to provide a friendly, dependable service.
Discover stylish internal shutters in Helensburgh
Using your design ideas and requirements, we are able to advise on a huge range of shutter options that are ideal for your circumstance, working closely with our customers to help from initial contact through to completed installation. Whether you are considering the classic full height, chic café style or functional tier-on-tier, there will be a shutter-style to complete the vision for your interiors.
Shutters or blinds are a great way of controlling the light, providing additional privacy for the home, as well as being easy to clean and maintain. Internal shutters for bay windows also follow the curves and angles of the space, ensuring a perfect fit without hiding the existing aesthetics of the feature.
Our made-to-measure plantation shutters and blinds can be made to fit virtually any space, with a huge range of products available exclusively to Shuttercraft customers.
We ensure that the best materials are used in our products from sustainable sources. Whether you are considering a beautiful wooden product, a versatile MDF or a waterproof ABS, the shutters we supply add charm and increase the kerb appeal of any home while providing a whole host of shapes and sizes to suit almost every home scenario.
At Shuttercraft, we pride ourselves on customer service and giving the customer the best journey possible from survey, design and installation. Book a free survey and discover a local, helpful service in Helensburgh itself and the surrounding local area.
About Helensburgh
Nestled on the banks of the Firth of Clyde, Helensburgh is an attractive coastal town around 25 miles from Glasgow, although does not have much of a maritime heritage due to the shallow shoreline. In 1812, The Comet, the first commercial steamship in Europe was introduced to the people of Helensburgh as a way of overcoming the badly maintained roads and shallow waters in the Firth.
On the boundaries of the town are the remains of Ardencaple Castle. Originally constructed in the 12th century, there were many renovations carried out on the Ardincaple Estate over the years, with much of the building being demolished in the 1950s to make way for naval housing. Only one square tower remains, to be used as a beacon and navigational aid as a lighthouse referred to as Ardencaple Castle Light.
Arguably the most famous person to come from Helensburgh was John Logie Baird, the Scottish inventor and electrical engineer who is widely regarded as being the inventor of television as we now understand it, successfully transmitting and receiving the first television picture in 1925 and in 1928 carried out the first transatlantic broadcast, paving the way for the nascent BBC's success due to the Baird broadcast method.
There are a number of state schools in the town, provided by the Argyll and Bute Council. The independent Lomond School was formed in 1977 from a merger of two Victorian establishments.
We are trusted across the area to provide only the best shutters and blinds for a range of interior design choices. Why not book a free survey today, with no pressure to buy, for a competitive quote from a trusted local expert.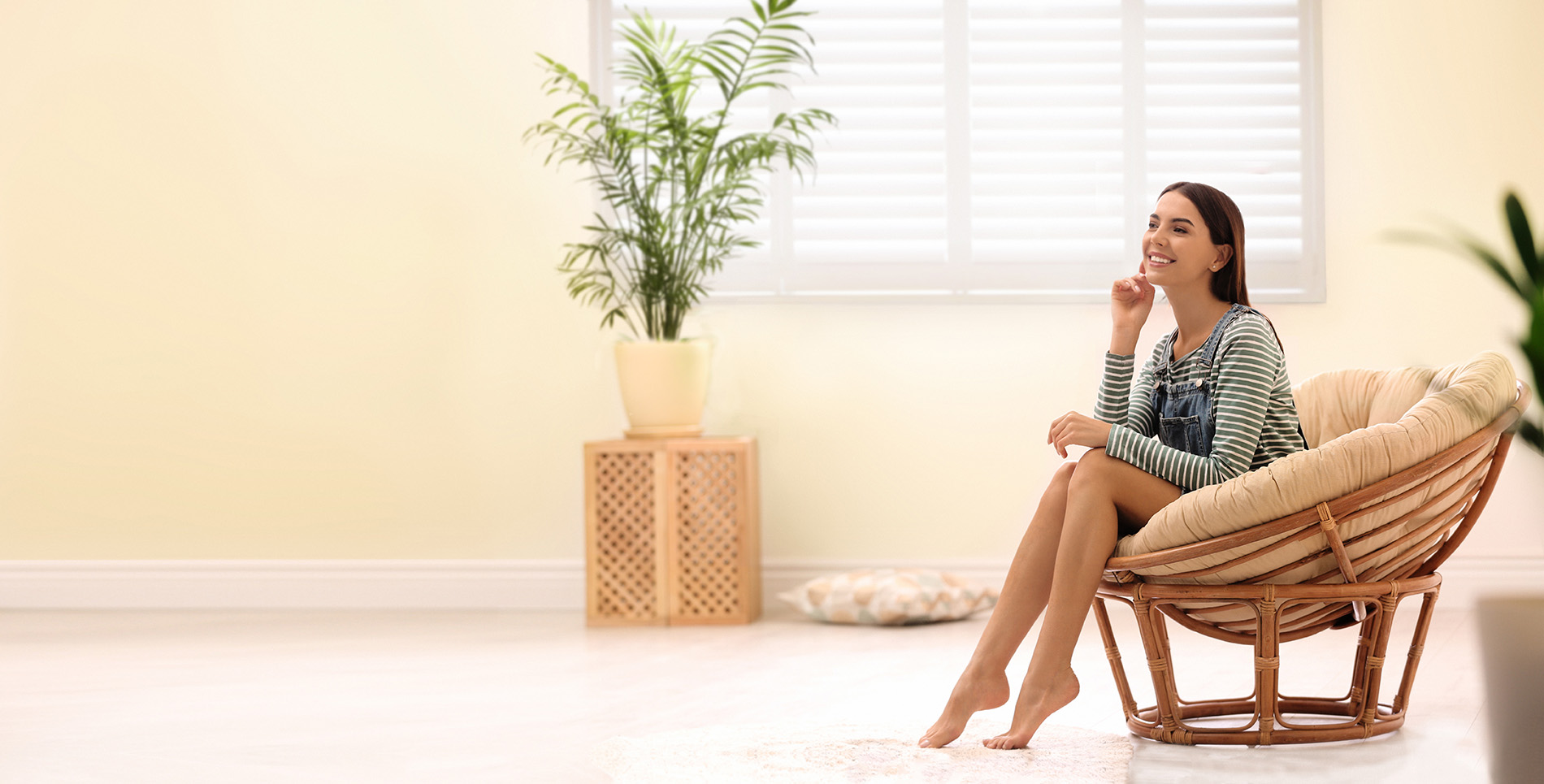 Get in touch today!
Why not contact your local Shuttercraft?